Engineering is amongst the choicest degree courses after 12th Science which has been continuously entangled with innovative technology. Pursuing an engineering degree is quite an arduous task as it combines a diverse range of knowledge into generally a four-year degree. Kudos to having completed "40 subjects with 4,000 experiments attending 40,000 lectures in 4 years." The feeling of accomplishment is euphoric, but it doesn't end here. Assuming that there are students out there, who were pressurized into engineering or those who have their every move planned, this point can be important as you have a chance to write the rest of the pages of your professional career. So here to help you is a list of courses after engineering that you must consider.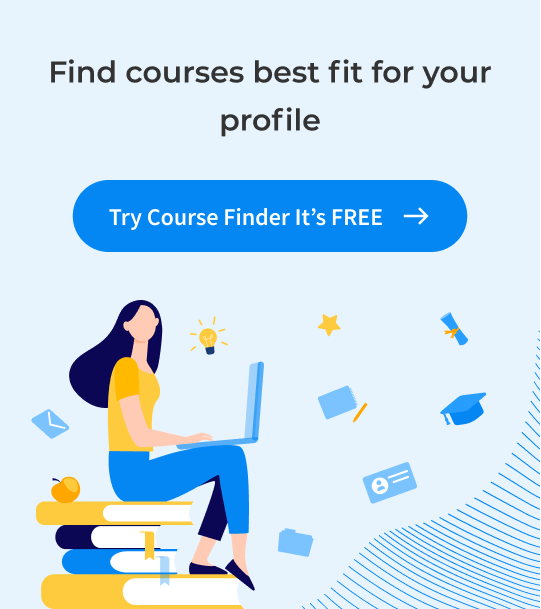 Best Courses After Engineering
To begin with, there are an innumerable number of career pathways you can take after completing your BTech degree. While MBA vs MTech is quite a relevant debate for Engineering graduates, there are many other conventional courses that you can choose from. Want to know which course to pursue after engineering? Here are the best courses after Engineering:
A natural and a well-chosen option, students mostly prefer doing Master of Science in their choice of specialisation, after their engineering. Students who have a preference for the technical aspects of things, opt for this course. The advantage in doing an M.S. is that other courses require certain years of work experience but there is no such requirement for doing an M.S. Doing your M.S. from abroad might speed up your chances to get a job outside the country. Getting a good score on your GRE, a good LOR and SOP should get you through to your dream college. Some of the key specialisations for MSc degrees are:
Top Universities for MS/ MSc are-
A gradual transition from BTech., MTech is another option that engineering students explore as a course to do after engineering. Masters in Technology focuses deeply on the subjects taught during the under-graduation period. Students take up streams in which they have pursued their B. Tech to get a well-paying job in their desired field. The GATE examination is a must to get through to college offering an M.Tech degree. An MTech degree is achievable while doing a job too. Take a look at the following specialisations you can opt for top MTech Courses:
Power Systems Engineering
As MS and MTech are likely courses that can be pursued after Engineering, almost similar universities offer MTech courses-
A popular choice amongst students these days, this course will give you all the polishing and skills required to take on the corporate world. Master of Business Administration (MBA) teaches business and managerial abilities and incorporates decision making and leadership qualities in the engineers. Writing the GMAT examination, helps you to go to other countries for your MBA, while CAT and other private university examinations help in securing a seat in the Indian Universities. This course is worth exploring after doing your engineering, in case there is an inclination to change your career path after engineering. Here are the prominent MBA specializations:
Top Universities for MBA are-
Post Graduate Diploma in Management (PGDM) offers a diploma in management as opposed to an MBA that provides a degree in the same. Even though they considered similar to each other, the syllabus differs for both the programs. While the MBA syllabus is more university pacifying, while this is not the case of PGDM. For most of the colleges, PGDM is more slanted towards industry-based learning, versus MBA that has a more theoretical approach. Another good and rewarding course to consider after engineering.
Top Universities for PGDM are-
| | |
| --- | --- |
| Universities | Fees (INR) |
| London Business School | 80 Lakh |
| University of Pennsylvania: Wharton | 82 Lakh |
| Harvard Business School | 80 Lakh |
| INSEAD | 67 Lakh |
| Stanford Graduate School of Business | 56 Lakh |
There are other courses and career paths that one can trudge on after doing their engineering. Moving towards the merchant navy is one such example. But for pursuing a career in the Merchant Navy, it is mandatory to have a degree in either mechanical, electronics, electrical or marine engineering branches. After completing the B.Tech course in the above-mentioned streams, one can enrol in for the Graduate Marine Engineer (GME) or Electrical Technical Officer (ETO) course to get direct placement in a merchant navy vessel. Another example can be joining the armed forces, by taking up any of the following courses:
a. Technical graduate course (TGC)
b. Short service commission (SSC)
Short Term Courses After Engineering
Here is a list of best short-term courses after Engineering:
Short-term certificate courses in Graphic Designing, Web Designing
JAVA
C, C++, SQL, HTML and Other Programming Languages
Software Testing
Post Graduate Diploma in VLSI Design
Financial Risk Manager (FRM) Course
Business Analytics Course
Data Visualization Course
Digital Marketing Course
Tally Course
Java Course
Graduate Diploma in Applied Policy
Human Resource Management Courses
PGDM in Digital Production for Entertainment Design
Project Management
Check Out: Short Term Courses After BTech
List of PG Courses After Engineering
Here are the best PG courses after Engineering:
MBA

MBA in Quality Management
MBA in Operations

MSc or MS
Medical Courses after Engineering
If you want to pursue a medical degree at postgraduate level after BTech or BE, there is a plethora of specialisations available for you. Here are the top specialisations for medical courses after Engineering:
Non-Technical Options After Engineering
If you want to start your professional career right away after Engineering, however, in non-technical roles, then there are some exams which you can give. So, if you are thinking what to do after engineering in non technical capacities, then here is a list:
Management Courses After Engineering
For all those who are looking forward to attaining managerial level positions after BE/BTech courses, pursuing management courses after engineering can solve your purpose the best. Here are some trending management courses for you-
Master of Business Administration (MBA)
Post Graduate Diploma in Management (PGDM)
Master of Management Studies (MMS)
Executive Diploma in Management
Career Change after Engineering
If you want to change your field after Engineering, you can choose from a wide range of careers and specialisations available. From IT-oriented specialisations like Machine Learning and Artificial Intelligence to Management, Graphic Design and Gaming, there is a plethora of options available for BTech and BE graduates. But, for a career change after engineering, you will have to decide whether you want to directly explore the field by taking an entry-level job or pursuing a program.
Take a look at the most popular careers and specialisations for career change after Engineering:
Management (MBA, PGDM, MIM)
Graphic Design (Certificate/Online courses)
Digital Marketing (Masters/PG Diploma)
Machine Learning/Artificial Intelligence (Masters/Certificate)
Qualify Bank exams/UPSC/Civil Services or IAF exams
Game Designing
Entrepreneurship Content Writing/Technical Writing/Subject Matter Experts
Media & Journalism (PG Diploma/MA)
Creative Writing/Fashion Designing (MFA)
Unconventional Career Options & Courses After Engineering
Now that you are aware of the commonly take courses after Engineering, it is also important that you explore the less trodden path that might take you to your dream career! Here are some of the major unconventional courses for Engineers that you need to know about:
Game Designing
If you have always been ensnared by video games and are passionate about how meticulously the world of games gets created, then the game design is the field you need to explore. Under game designing courses after engineering such as a master's in game development, you will get to know about how the idea of a game is conceptualised to how it is designed and brought to the audience. As the online gaming industry is flourishing in the current times, the demand for expert game designers and developers will only increase thus opting for a program in this specialisation can bring to a lucrative career with a fascinating creative side to it!
Animation/VFX/Graphic Designing
As the entertainment world is embracing more lively and incredibly designed graphics, animation courses after engineering can be another alternative for you. If you have interested in telling stories through moving graphics, then building a career in VFX and Animation can bring you to the centre of the media and entertainment world. Moreover, for those passionate about curating scintillating pictures, infographics, and visual masterpieces, graphic designing courses are also a must to explore.
Filmmaking
Another creatively inclined specialisation you can take for courses after Engineering, Filmmaking is surely an unconventional path but one that can give you an incredible chance to bring untold and incredible stories to the canvas of the big screen! There is a long list of filmmaking courses that you can choose from to explore different roles, be it scriptwriter, director, cinematographer, and so on. With your technical dexterity, you can enter the dynamic film industry, and combining it with your power of visualisation and storytelling, you can create eternal cinematic masterpieces!
Entrepreneurship
If you have always had a unique business idea but needed the right knowledge and acumen to turn into a success then, opting for a PG diploma or an MBA in Entrepreneurship can provide you with the requisite understanding and exposure. Engineers are always creative and innovative so if you don't want to go the same-old path then there is always the chance to pursue your entrepreneurship dreams right after your graduation. Apart from these courses after Engineering, there are specialised programs to help enhance your entrepreneurship skills, such as the Entrepreneurship Development Program. It is advisable to have a sound educational background before plunging into the market.
Best Engineering Colleges in the World
List of Best Engineering Colleges in India
| | |
| --- | --- |
| Colleges | Location |
| IIT Madras | Chennai |
| IIT Delhi | Delhi |
| IIT Bombay | Bombay |
| IIT Kanpur | Kanpur |
| IIT Kharagpur | Kharagpur |
| IIT Roorkee | Roorkee |
| IIT Guwahati | Guwahati |
| IIT Hyderabad | Hyderabad |
| NIT Trichy | Tiruchirappalli |
| IIT Indore | Indore |
| IIT Varanasi | Varanasi |
| IIT Dhanbad | Dhanbad |
| National Institute of Technology Karnataka | Surathkal |
FAQs
Which course is best after engineering?
The most popular courses after engineering are:
1. MBA
2. MTech
3. PGDM (PG Diploma in Management)
4. Maritime Courses
5. Civil Services Exams
6. Animation or Graphic Designing
7. Software or ITI Courses
What to study after engineering?
There are numerous career options after engineering for BTech and BE graduates. Here is what you can study after engineering:
1. PG Courses: MBA, MTech, Masters of Digital Marketing, MIM, MBA in Entrepreneurship
2. Short-term Courses: PGDM, PGDCA, Short-term certificate courses in Graphic Designing, Web Designing, JAVA, C, C++, SQL, HTML and Other Programming Languages
3. Medical Courses: Biomedical Engineering, Biotechnology, Psychology, Biochemical Engineering
What can I do after BTech?
After BTech, you can pursue postgraduate level courses like MTech, ME, MBA, MIM, Masters in Digital Marketing or you can also prepare for Civil Services exams, UPSC exams, etc. or join the Indian Army.
As someone once said, "It's a great feeling to have accomplished this much, but always aim for more." We at Leverage Edu also believe you should never let the hunger die! It's the hunger that will push you forward. Book an E-meeting with us to take a closer look at courses after engineering that are best suited for your career goals.