Want to study Engineering and Medical Science altogether? Bringing a unique combination of these two choicest fields of the science stream, Biomedical engineering aims to integrate engineering sciences with biology and clinical practice. Amongst the emerging Engineering branches, it works towards developing revolutionary technologies to solve various problems arising in the field of medicine and healthcare. Biomedical Engineering courses are generally application-based and emphasize using scientific concepts to find solutions to medical and biological concerns. Through this blog, we will be exploring the Biomedical Engineering syllabus for different degree courses and diplomas.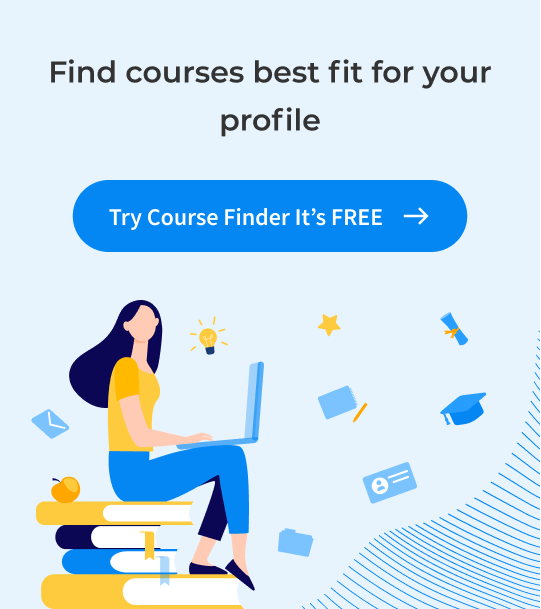 What is Biomedical Engineering?
As a multidisciplinary field of study, Biomedical Engineering encompasses a unique combination of different types of Engineering with branches of Biology and Medicine. It aims to focus on innovating newer equipment and technologies which can enhance human health and health care in a holistic manner. Covering different streams of engineering like Chemical Engineering, Mechanical Engineering, Electrical Engineering, etc., the Biomedical Engineering syllabus comprises a diverse integration of chemistry, computer science, mathematics, and computer science with biomedical sciences. Courses in this field equip students with the theoretical and practical knowledge of biomedical signal processing, design, and development of medical equipment and diagnosis devices, stem cell engineering, amongst others.
BTech/BE/BSc Biomedical Engineering Syllabus
Undergraduate courses in Biomedical engineering are mainly 3-4 years in duration and are constituted of a wide range of cores and electives which aim to familiarise students with the engineering fields as well as medical sciences and how they can be applied together to develop better healthcare technologies and equipment. Further, studying a BE or BTech in Biomedical Engineering, you will be introduced to the basics of Civil, Mechanical, and Electrical Engineering along with the basic principles of biochemistry and biomolecules in living matter, to name a few. Take a look at the following list of subjects that are commonly included under the BSc/BTech/BE Biomedical Engineering syllabus:
Semester 1
Semester 2
Mathematics 1 & 2
Chemistry Environmental Sciences Thermodynamics
Basics of electrical and electronic engineering
Practicals 
Physics 
Material Sciences Engineering Mechanics Communicative English 
Projects 
Basics of civil engineering
Mechanical engineering
Semester 3
Semester 4
Electronic circuits
Mathematics 3 & 4
Human Anatomy & Physiology
Electrical and Electronic Instruments
Medical Instrumentation
Dynamics of Biofluids
Electric circuit analysis
Electric devices
Material strengths
C++ & Data structure
Switch theory and Logical Design
Practical
Semester 5
Semester 6
Control System Engineering
Linear integrated circuits
Signals and Systems
Biomechanics
Practicals
Microprocessors
Embedded systems in Medicine
Principals of Diagnostics and Therapeutic Equipment
Medical informatics
Biomedical Signal Processing
Digital Image Processing
Medical Instrumentation
Semester 7
Semester 8
Principals of radiological equipment
Biomaterials
Hospital safety and management
Advanced biomedical instruments
Engineering Economics
Biotelemetry
Biomedical Engineering Syllabus: BTech/BE/BSc
Here is the PDF for BSc/BTech/BE Biomedical Engineering syllabus-
MTech/MS/ ME Biomedical Engineering Syllabus
At the Master's level, Biomedical Engineering courses are offered as 1-2 year programs and often provide students with an array of specializations to choose from. Since master's degrees in Medicine and Engineering are generally research-oriented, the curriculum combines theory with practical knowledge and extensive learning. Students are offered immense research exposure to delve deeper into their chosen specialization and understand the methodologies which can be used to develop medical equipment and devices in the field of life sciences and biochemistry to enhance the treatment procedures of various illnesses and disorders. For master's degrees like MS, ME, or MTech in Biomedical Engineering, take a look at the major subjects covered under their syllabus:
Diagnostic and Therapeutic Equipment
Sensors and Transducers in Healthcare
Rehabilitation Engineering
Biomechanics
Cellular Physiology
Applied Mathematics
Digital Signal Processing
Systems Physiology
Biomedical Engineering Syllabus PDF: MTech/MS/ ME
Mentioned below is the PDF for Biomedical Engineering syllabus for MTech/ MS/ ME-
Biomedical Engineering Syllabus for Diplomas
For those aiming to explore Biomedical Engineering through short-term courses like a diploma, the foundational concepts of this discipline are included in such programs to familiarise learners with engineering tools and techniques and how they are applied in the design and development of medical equipment. You will get to know about the basics of medical science along with different aspects of engineering design and medical instrumentation, medical imaging, etc. Check out the following subjects included in a diploma in Biomedical Engineering Syllabus:
Human Anatomy
Medical Electronics
Analytical and Optical Instrumentation
Medical Sensors and Measurement Techniques
Diagnostic Medical Instrumentation
Critical Care Instrumentation
Medical Imaging Techniques
Electronic Components
Biomedical Engineering Syllabus IIT Madras
Here is the syllabus for MTech Biomedical Engineering by the IIT Madras:
Semesters
Core Subjects
Semester 1
Physiology for Engineers
Biomechanics
A course of choice (from the basket of core courses)
Elective 1
Elective 2
Physiological measurements and Instrumentation Laboratory
Semester 2
Biomedical Imaging Systems
Biomedical Instrumentation
The course of choice (from the basket of core courses)
Elective 3
Elective 4
Advanced BME lab
Modeling and simulation lab
Summer
Summer Industrial Internship
Summer Project
Clinical practice observations in Hospitals
Semester 3
Seminar
Elective 5
Project I
Semester 4
Project II
Biomedical Engineering Syllabus Anna University
Here is the syllabus for Biomedical Engineering by the Anna University-
Semesters
Subject
Semester 1
-Engineering Chemistry
-Problem Solving and Python Programming
-Engineering Physics
Semester 2
-Physics for Electronics Engineering
-Fundamentals of Bio-Chemistry
-Circuit Analysis
Semester 3
-Sensors and Measurements
– Linear Algebra and Partial Differential Equations
-Anatomy and Human Physiology
Semester 4
-Digital Electronics
-Basics of Electrical Engineering
-Linear Integrated Circuits
Semester 5
-Discrete-Time Signal Processing
-Analog and digital communication
-Biomedical Instrumentation
Semester 6
-Environmental Science and Engineering
-Biomechanics
-Diagnostic and Therapeutic Equipment – I
Semester 7
-Digital Image Processing
-Rehabilitation Engineering
-Radiological Equipment
Semester 8
-Professional Elective IV
-Professional Elective V
Note: The above-mentioned syllabus is for indicative purposes. Click here to refer to the official PDF.
Biomedical Engineering Syllabus for GATE 2021
Name of Section
Topics
Engineering Mathematics
-Linear Algebra
-Calculus
-Differential Equations
-Analysis of Complex Variables
-Probability and Statistics
Electrical Circuits
Voltage and current sources – independent, dependent, ideal and practical; v-i relationships of resistor, inductor, and capacitor; transient analysis of RLC circuits with de-excitation; Kirchoff's laws, superposition, Thevenin, Norton, maximum power transfer and reciprocity theorems; Peak, average and RMS values of ac quantities; apparent, active and reactive powers; phasor analysis, impedance, and admittance; series and parallel resonance, realization of basic filters with R, L and C elements, Bode plot.
Signals and Systems
-Continuous and Discrete Signal and Systems
– Periodic, aperiodic, and impulse signal
-Sampling theorem; Laplace and Fourier transforms; impulse response of systems;
-Transfer function, the frequency response of first and second-order linear time-invariant systems, convolution, correlation
-Discrete-time systems
– Impulse response, frequency response, DFT, Z – transform; basics of IIR and FIR filters.
Analog and Digital Electronics
Basic characteristics and applications of the diode, BJT, and MOSFET
-Characteristics and applications of operational amplifiers – difference amplifier, adder, subtractor, integrator, differentiator, instrumentation amplifier, buffer, filters, and waveform generators
-Number systems, Boolean algebra; combinational logic circuits – arithmetic circuits, comparators, Schmitt trigger, encoder/decoder, MUX/DEMUX, multi-vibrators
-Sequential circuits – latches and flip flops, state diagrams, shift registers, and counters; Principles of ADC and DAC;
-Microprocessor- architecture, interfacing memory, and input-output devices.
Measurements and Control Systems
-SI units, systematic and random errors in measurement, expression of uncertainty – accuracy and precision index, propagation of errors
-PMMC, MI and dynamometer type instruments; de potentiometer; bridges for measurement of R, L, and C, Q-meter. Basics of control system – transfer function
Sensors and Bio-instrumentation
-Sensors – resistive, capacitive, inductive, piezoelectric, Hall effect, electro-chemical, optical
-Sensor signal conditioning circuits; application of LASER in sensing and therapy.
-Origin of biopotentials and their measurement techniques- ECG, EEG, EMG, ERG, EOG, GSR, PCG
-Principles of measuring blood pressure, body temperature, volume, and flow in arteries, veins, and tissues, respiratory measurements, and cardiac output measurement.
Human Anatomy and Physiology
-Basics of the cell, types of tissues and organ systems; Homeostasis; Basics of organ systems -musculoskeletal, respiratory, circulatory, excretory, endocrine, nervous, gastrointestinal, and reproductive.
Biomechanics
-Engineering Mechanics
-Hard Tissues
-Soft Tissues
-Biofluid mechanics
-Kinetics of Muscles and Joints
Medical Imaging Systems
Basic physics and Instrumentation of medical images in X-Ray, Ultrasound, CT, MRI, PET, FMRI, SPECT, and their characteristics.
Biomaterials
-Basic properties of biomaterials, biocompatibility, bioactivity, biodegradable materials
-Fundamentals of implants and medical devices, drug delivery carriers, scaffolds for tissue engineering
Top Recruiting Companies
Take a look at the list below to get a sense of the firms that are recruiting biomedical engineers in India and abroad:
Hamilton Medical
Roche Diagnostics
Agfa
KLS Martin
Zimmer Biomet
Skanray Healthcare
Toshiba Medical Systems
Allengers Medical System
B. Braun
Samsung Healthcare
Karl Storz
Smiths Medical
Philips Healthcare
Johnson & Johnson
GE Healthcare
Dräger
Medtronic
Siemens Healthcare
Biomedical Engineering Career Scope
According to recent reports and analysts, the Biomedical Industry will experience significant market growth. As health and technology are bound to change the medical profession, biomedical engineering is a flourishing discipline. It must be specially monitored by a hospital and medical industry as the new governmental standards. In addition to equipment and devices, biomedical engineers also design systems and software utilized in health care. Biomedical engineering is becoming one of India's most desirable and desired careers with the rising health awareness. Biomedical engineers are working together with physicians and researchers on the development of clinically sensitive medical systems, devices, or gadgets. Rapid population aging is anticipated to bring in more and more vacancies between 2020 and 2024, while considerable numbers of biomedical engineers will have to retire. Hence, the job options and job opportunities in the field of biomedical engineering would include the following:
Quality Engineer
Installation Engineer
Maintenance Engineer
Instrument Engineer
Medical Imaging Engineer 
Manufacturing Engineer
Physician
Biomedical Engineering in USA
Although there are many countries that are coming up with modernized and top-notch courses that may attract international students towards biomedical engineering. Having said that, the USA is still leading the charts in providing the best and quality programs in Biomedical Engineering with the modern and latest technology and top-notch facilities at all of their universities. Mentioned below is a list of top-ranking US universities for Biomedical Engineering:
Top Universities
There are numerous universities and colleges across the world which offer different level courses in Biomedical Engineering. Being aware of the top academic institutions can help you in making an informed decision about which university to enroll in. Below we have enlisted some of the best universities in the world for biomedical engineering which you must explore:
Want to know more? Check Out Top Biomedical Engineering Colleges!

FAQs
Is biomedical engineering hard?
It's as tough or hard as you're prepared to. The main curriculum for BME includes a blend of mathematics, physics, biology and chemistry, and many of the 'specialist' technical choices are based on fundamental principles in chemical engineering, mechanical engineering, or electrical engineering.
Is maths compulsory for Biomedical Engineering?
Yes, math is a required subject for biomedical engineers. A candidate must have completed the Higher Secondary or 10+2 examination with science as the primary subject. You are qualified to apply for the course if you received 50 percent or above in Maths, Physics, and Chemistry in your Intermediate or equivalent.
How many marks are required for biomedical engineering?
For a bachelor's program, you are required to pass the engineering admission examinations, such as JEE Main and JEE Advanced. For  Master of Technology/Master of Engineering (M. Tech/ME), you must have a bachelor's degree in Biomedical Engineering/Biotechnology with a minimum of 50 percent aggregate marks from a recognised university.
Is biomedical engineering good for females?
The discipline of biomedical engineering is relatively new and rapidly expanding, making it appealing to an increasing number of students, including women. Furthermore, women are more motivated by the concept of helping others, making the course more suitable for them.
Is Biomedical Engineering a good career?
Biomedical engineering is an emerging professional sector as health and technology combine to change medicine. With India's rising health consciousness, biomedical engineering is quickly becoming one of the most coveted and sought-after careers.
We hope this blog that this blog provided you with an overview of the Biomedical Engineering syllabus for varied level courses. If you want to pursue a degree in Biomedical Engineering but are unsure about which university to opt for, our experts at Leverage Edu are here to guide you. We will assist you in shortlisting the best university as per your preferences and aspirations as well as sorting out the admission process to ensure that you send a winning application. Register today for a free counseling session!