Georgia Institute of Technology
Public University
Atlanta, United States
Overview
The Georgia Institute of Technology was established on October 13, 1885, as the public research education institution. Commonly, it's called Georgia Tech. The first batch of the university was started in 1888. At that time, only 84 students had arrived. However, the university has marked itself as a Read more
Highlights Of Georgia Institute of Technology

Best For
Management, Engineering

Faculty-Student Ratio
1:21
Endowment Value
USD 1.986 billion

Founding Year
1885
There are around 45 halls for undergraduate students.
The average starting salary of a Georgia Tech graduate is $68,100.
Every year, 98 percent of the 1st year students get accommodation on the campus.
It has an admit rate of 23%.
The endowment value of Georgia Tech is equivalent to 1 billion USD.
There are around 25 health programs and services for students.
Famous Alumni
Nomar Garciaparra
American baseball player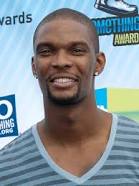 Chris Bosh
American basketball player
Jeff Foxworthy
American stand
Get All Your Questions Answered
Let Our AI HandHold You
Searching for your Dream University and taking the final leap towards deciding to join one can be a real hassle. Well, no more! Leverage Edu's Proprietary AI Algorithm matches your profile and credentials against millions of data points and finds your 'Perfect University Fit' in less than 2 minutes.
Which of these do you most relate to?
Study VISA
Visa Application
Fee

$160.00

Stay Back
Period

STEM (Science English Engineering and Mathematics) - 37months OPT (Optional Practical Training) ; Non-STEM - 1yr

Part Time Work Allowance

20 hrs/week
Blog
We have proven to be successful with about 99% of our students and we're like really proud