Studying professional courses abroad opens the door to an array of career opportunities but can also cost you a huge sum of money. Sometimes, due to this, many brilliant minds are forced to settle for programs which may not align with their professional goals. However, with the introduction of many scholarships and fellowships, students have now the option to study their choice of course. Often, the students get confused between the terms; scholarships and fellowships. Though both terms are used to explain the financial aid provided to students, there is a huge difference between scholarship and fellowship. In this blog, we will discuss both individually and point out the basic differences between the two.
Major Differences Between Scholarship and Fellowship
Now that you are familiar that there is a difference between scholarship and fellowship, given below is a table that summarises the distinctions between the two types of aids. 
| | | |
| --- | --- | --- |
| Bases of Differentiation | Scholarship | Fellowship |
| Awardee | Students (secondary education to masters level) | Research Fellows |
| Academics | General Studies | Undertaking Research |
| Eligibility | Need-based and merit | Merit-based |
| Financial Coverage | Covers educational costs such as tuition fees, books, travelling, project works, equipment, etc. | It can include financial aid. If not the monetary support, the fellows receive other benefits as well. |
What is a Scholarship?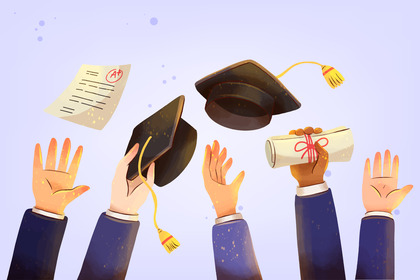 A scholarship is a type of financial support that is used for covering all or a part of the educational costs. This majorly includes tuition fees, books, equipment, project work, etc. The scholarships are awarded on the basis of financial needs, the course, and the merit of the students. There is a multitude of scholarships offered by the government and private sector organizations for students who have the will and determination to study but somehow lack the necessary resources to do it. What is important to note is that scholarships, unlike education loans, are not repayable. The entire expenditure is borne by the scholarship-providing organization.
Further, these aids start right from the school and extend up to the university level. There are numerous scholarships for students who want to pursue their studies in India as well as abroad, some of which have been listed below:
Types of Scholarships
There are varied types of scholarships on the basis of purpose, field or university/school, etc. Below we have enlisted the major types of scholarships you must know:
Merit-based Scholarship/exam-based Scholarships- These scholarships are awarded to students that have excelled in studies and passed the qualifying exams with good grades.
Talent or Creative Skill-based Scholarships- These scholarships are awarded to students who have exceptional skills and talents in subjects like Science, Mathematics, and Computer Science or skills in writing, drawing.
Sports Scholarships- The scholarship is awarded to students that have participated in sports competitions at state, national and international levels.
University Scholarships- There are different scholarships awarded to students based on merit and other qualification by the university.
Minority or Financial aid scholarships- The government and other organizations have launched various scholarships for students that belong to the minority community
What is a Fellowship?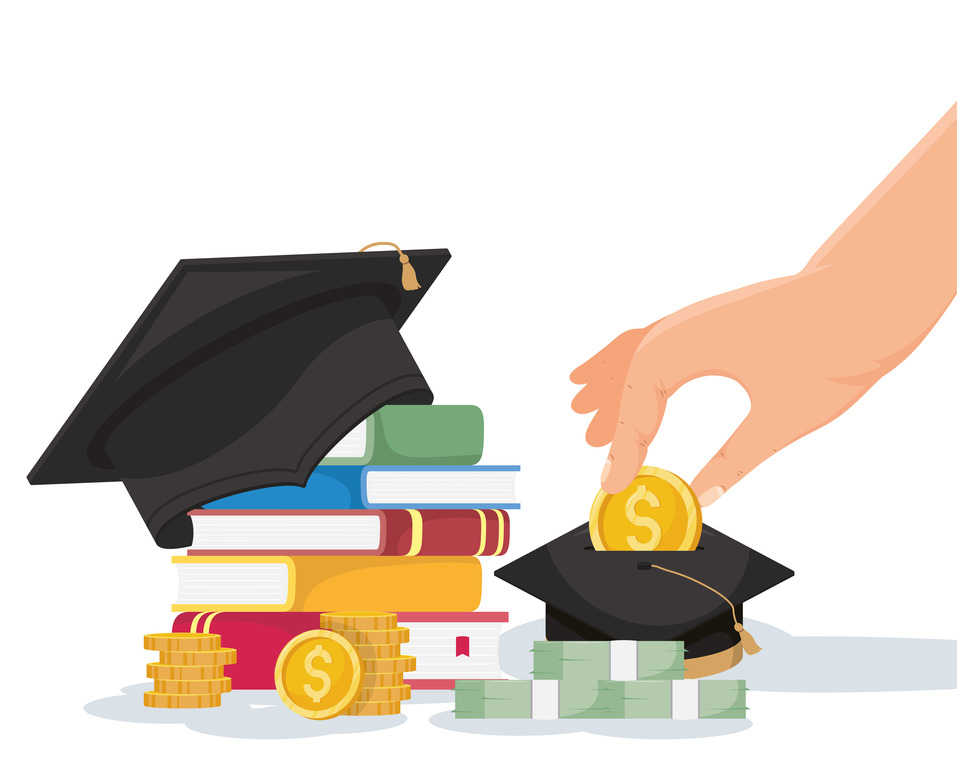 When a fellowship is concerned, the major difference between a scholarship and a fellowship is that the latter is financial support that is awarded to students who are willing to pursue higher education in a research field. Provided to the students who have completed their under graduation programs, the award can be in any subject area. The important point to note here is that the criteria for awarding fellowships are mainly merit-based. Unlike a scholarship, less emphasis is placed on a lack of financial resources. Further, just like scholarships, the fellowship provided to a research aspirant also covers educational costs. However, not all awards provide direct funding to the students. The financial assistance can be in other non-monetary forms too, depending on the conditions and rules pertaining to that particular award. The government and private organizations across the world have been promoting research studies in various disciplines. To encourage students, many fellowships are awarded to deserving candidates. Here is a list of some of the famous fellowships the students can apply for: 
Types of Fellowships
Another prominent criterion of difference between scholarship and fellowship is their several types. Just like the major types of scholarships mentioned above, here are the popular types of fellowships
PhD/Research Fellowships-The fellowships by universities and institutions are provided to students that are planning to pursue further after postgraduation
Stream or Specialisation-based Fellowships- When students are encouraged to pursue research in a particular field or stream are known as a stream or specialisation-based fellowships
FAQs
Is fellowship and scholarship the same?
No, there is a difference between fellowship and scholarship. Fellowships are given to selected students mainly who are engaged in research activities and other higher educational programs like Master's, Doctoral and Post-Doctoral courses. On the other hand, scholarships can be based on different factors like need, merit, course-specific, financial need, etc.
What is the difference between a fellowship and an internship?
Fellowships typically involve an individual working independently on projects at an advanced level whereas an Internship is an entry-level position which allows an individual to gain initial work experience.
What are the types of fellowship?
Mentioned below are some of the types of fellowship:
– Flexible Fellowships
– Multi-Institutional Fellowships
– Alumni Fellowships
– Cohort Fellowships
– All Discipline Fellowships
We hope that we have given you all the required information regarding the difference between a scholarship and a fellowship. Are you also looking for opportunities to study abroad? If the answer is yes, the experts at Leverage Edu can make your journey easier as they will be guiding you throughout the process. To take help from the experts simply register on our website or call us at 1800-572-000.