Do you wish to study in Canada but are skeptical due to financial constraints? Canada is one of the most economical destinations to study abroad, yet, managing the entire tuition fee is a cumbersome process. For anyone facing such issues, the best solution is to apply for scholarships in Canada. The Canadian government along with universities in Canada and various other private organizations offer a plethora of advantageous scholarships. If you are awarded any one of the scholarships being offered you can fulfill your dream of pursuing overseas education. So let's get started and explore some of the scholarships in Canada for Indian students to make your dream of studying in Canada come true!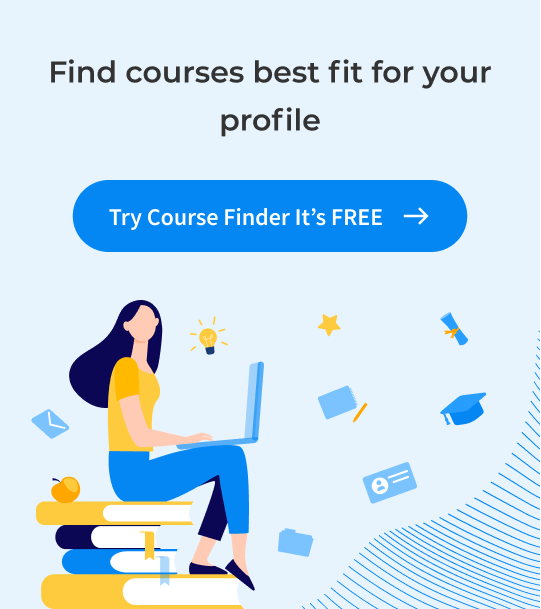 Why Study in Canada?
If you are planning to fly off to Canada for your further studies, here are a few major reasons you can refer to while convincing your elders why Canada is the place to be.
English is Everywhere – Canada has two official languages – English and French. This makes your day-to-day interactions while living in Canada very convenient as English is spoken everywhere in the country.
Top-Ranking Universities – Canada has some of the top-ranking universities which comes under the 150 best universities according to QS rankings. With a world-level education system it is a highly sought after destination by international students.
Diverse and cosmopolitan environment – Canada comprises an ethnically and linguistically diverse population out of which 50% speaks other languages than English. Due to this your academic experience will be full of multicultural events which will help you learn about different cultures.
A high and safe quality of life – Being one of the safest countries with a comparatively low crime rate, Canada is ranked second in the world to have the highest quality of life.
Research-based Universities – Canada is well-renowned for its groundbreaking discoveries and developments in the field of life sciences and medicine. Thanks to its investment in establishing research-based universities, it has become one of the favourite place for students planning to pursue a PhD.
India's Largest Study Abroad Scholarship
You must have come across a dozen of study abroad scholarships that cover the entire expense of tuition fees and are fully funded. But have you heard about the popular Leverage Edu scholarship worth INR 5,00,00,000! Yes, you read it right, Leverage Edu is offering an overseas scholarship worth INR 5 Crore exclusively for Indian students. India's largest study abroad scholarship is meant to help hundreds of Indians with waivers on their tuition fees, living expenses, as well as easing costs related to visa applications, excursions, and on-campus expenditure.
Also Read: MBA in Canada for India Students 2023
Popular Scholarships to Study in Canada
In order to encourage international students, the Canadian Government provides a plethora of scholarship programs. Here are some of the top scholarships for Canada.
International Undergraduate Scholarships in Canada
For all the aspirants who are looking forward to pursuing UG courses in Canada, listed below are some of the popular scholarships in Canada that are exclusively open for UG course applicants:
York University International Student Scholarships
York University provides overseas candidates who can take bachelor's courses with the World Champion of Tomorrow Scholarships and International Entrance Scholarships with distinction. Under the Global Leader of Tomorrow, $80,000 will be offered for 4 years, while $1,40, 000 will be given for International Entrance Scholarships for 4 years.
Eligibility Criteria
Candidates must have a study permit to pursue studies in Canada
Candidates must have directly applied to York University
Excellent academic background with a minimum A grade or its equivalent
Lester B. Pearson International Scholarship Program at University of Toronto
The University of Toronto's Lester B. Pearson International Scholarship Program is structured to reward international students who show outstanding academic success and innovation and who are regarded within their school as representatives. The student's effect on the life of their school and community and their possible opportunity to adapt significantly to the global community are given particular importance. These grants, awarded annually, honor exceptional students from around the world, including foreign students enrolled at high schools in Canada. This is U of T's most coveted and successful foreign student scholarship. Approximately 37 students are called Lester B. Pearson Scholars each year.
Eligibility Criteria
Candidates must have a study permit to pursue an education in Canada
Applicants must be in the final year of secondary school
University of Calgary International Entrance Scholarship
The University of Calgary offers this Canadian scholarship for Indian students. It is one of the most prestigious scholarships in Canada that is awarded to students having an outstanding academic background. The criteria for the scholarship is not only an outstanding background in terms of academics but also extra-curricular activities. In the total period of four years $60,000 will be allotted to students, that is, 15000 dollars every year.
Eligibility Criteria
Candidates who are already registered in a full-time Under Graduate program can apply for the scholarship
It is mandatory to have a minimum of 3.20 GPA to become eligible for the scholarship
University of British Columbia Scholarships for International Students
The University of British Columbia provides more than CAD 200 million annually through UBC scholarships, honors, scholarships, grants, and loans, recognizing the talent and accomplishments of its current and ongoing students. In 2018-2019, full-time students from the University of British Columbia earned CAD 325.9 million in overall student financial assistance. The following graph shows the overall support offered over the past five years for the University in British Grants, Scholarships, and Bursaries.
Eligibility Criteria
According to the recruitment status of the university, 1 out of every 5 students of the bachelor's program (20% of UBC student headcount) and 1 out of every 2 students of the master's program (53% of UBC student headcount) gained from Canada's University of British Columbia research scholarships.
Humber College International Entrance Scholarships
Humber College in Canada offers renewable full and partial tuition scholarships to NEW international students beginning classes in September and January of each year. The scholarships are renewable, however, to be eligible for renewal, the student must maintain a minimum grade point average of 80%.
Eligibility Criteria
Non-transfer students who have not attended college or university, or who have not studied in Humber's EAP programme are eligible for Bachelor's Degree scholarships.
Humber automatically grants degree scholarships to graduating high school students based on academic accomplishment, with a minimum final entrance average of 75%.
Winnipeg President's Scholarships for World Leaders
The President's Scholarship for World Leaders at the University of Winnipeg is given to international students who are enrolling for the first time in any of the university's divisions. Applicants must have an entrance average of at least 80% or comparable, as well as be active in activities that exhibit leadership.
Eligibility Criteria
Candidates must have a minimum 80% admission average or equivalent
Must have to be an international student
They have to be entering the first year of any program
Must have to demonstrate exceptional leadership qualities
They have to submit a complete admission application by the scholarship deadline date
Carleton Prestige Scholarships
The following Prestige scholarships are available to excellent incoming undergraduate students with an entrance average of 90% or higher. The Chancellor's Scholarship, the Richard Lewar Entrance Scholarship, the Carleton University Scholarship of Excellence, and the Carleton University SHAD Scholarship are worth CAD 20,000-30,000 each, while the Riordon Scholarship and the Collins Prestige Scholarship are for 4 years. The University of Calgary International Entrance Scholarship is a distinguished grant that acknowledges the remarkable achievements of an international student starting undergraduate studies at the university in the Fall semester. Academic proficiency, as well as achievements beyond the classroom, are among the Scholarship's requirements.
Eligibility Criteria
International students will be automatically eligible for a renewable entry scholarship if they have been admitted to Carleton with an admission average of 80% or above and fulfil language criteria.
The admittance average we utilise is based on the grades their high school gave in support of their application.
If they are admitted to Carleton and are qualified, the scholarship value is decided by their admissions average at the time of admission.
Also Read: MBBS in Canada
Scholarships in Canada for Master's Courses
Managing funds especially for Master's courses is a tough nut to crack. If you are planning to pursue PG courses in Canada, then, here are the popular scholarships in Canada that you can apply to-
University of Calgary Graduate Award
University of Manitoba Graduate Fellowships
Vanier Canada Graduate Scholarships
Scholarship Amount: The scholarships are worth $50,000 per year for three years. (which is approximately 37,00,000 INR)
Scholarship Application Deadline: September 16, 2022
To allow international students to pursue excellent academic opportunities in Canada, the Vanier CGS group offers this scholarship. Around 166 scholarships will be allotted under the scheme in which $50,000 per year for consecutive three years will be awarded to the students.
Eligibility Criteria
The candidate must be nominated by only one Canadian institution
Must be pursuing there first master's or doctoral degree
University of Manitoba Graduate Fellowships
Scholarship Amount: $18,000 (INR 10,53,000)
Scholarship Application Deadline: NA
The University Graduate Fellowships by the University of Manitoba, offer scholarships in Canada for more than 2 million dollars. Offered by the University of Manitoba, this scheme will offer $14,000 per year for 12-24 months under UMGF Master's awards.
Eligibility Criteria
The candidates must have a minimum of 3.0 GPA
It is necessary to secure admission in a full-time Masters course at the University of Manitoba
Pierre Elliott Trudeau Foundation Doctoral Scholarships
The Pierre Elliott Trudeau Foundation provides up to fifteen doctorate fellowships each year to Canadian and international PhD candidates working on humanities and social sciences research.
Eligibility Criteria
Doctoral students who have been accepted into or are in year one, two, or three of a full-time programme in the humanities or social sciences and whose work is related to one of the Foundations' four themes: Human Rights and Dignity, Responsible Citizenship, Canada and the World, and People and the Natural Environment.
Whether in a Canadian or foreign institution, Canadian citizens are welcome.
Non-Canadians (permanent residents or foreign citizens) studying in a PhD programme at a Canadian school may make up to 25% of Scholars in any one year.
Must Read: Canada Student Visa IELTS Band Requirements
Fully-Funded Scholarships in Canada
Other than most scholarships which do not cover the entire tuition fees for Canadian Universities, the fully-funded scholarships for exceptionally meritorious students provide complete tuition fee coverage. Here are a few popular ones you can apply for.
University Canada West Scholarship 2023
Biggest Scholarships in Canada
Banting Postdoctoral Fellowship
Canada Graduate Scholarships – Master's Program
Vanier Canada Graduate Scholarships Program
Organization of American States (OAS) Academic Scholarship Program
Anne Vallee Ecological Fund
Canada Memorial Scholarship
Surfshark Privacy and Security Scholarship
Trudeau Scholarships and Fellowships
Scholarships in Canada for MBA
Here are some popular MBA scholarships in Canada for Indian students:
Haskayne School of Business MBA in Canada Scholarships
Ivey MBA Scholarships in Canada
Alberta MBA Scholarships
Sauder School of Business Scholarship
Rotman School of Management Scholarships
Schulich School of Business Scholarships
Entrance Scholarships
Ontario Graduate Scholarship Program
Scotiabank Scholarships in International Business
Robert Krembil Scholarship of Merit
Tanna H. Schulich MBA Entrance Scholarship
Seymour Schulich MBA Entrance Scholarship
Affordable Universities in Canada
Many affordable universities in Canada offer education programs for international students. Here are the top universities in Canada with lower tuition fees.
Brandon University
University of Guelph
Canadian Mennonite University
University of St. Boniface
Humber College
University of Calgary
University of Northern British Columbia
Post-Graduation Work Permit in Canada
Students studying in Canada are eligible to stay back in the country and apply for the Post-Graduation Work Permit. Students have a window of 180 days to apply for the permit after receiving their final marks and work in the country for up to 3 years on the permit. Documents required are an official letter from your school and an official transcript or copy to confirm that you have studied at the university. To work in the country, the candidates must have completed at least one year of education from DIL registered university.
Student Life in Canada
Canada invests a huge amount of money in education and its facilities. This makes the country among the most caught-after study abroad destinations. Let's briefly go through the dynamic student life in Canada.
Canada is known to have a multicultural environment that gives students a global perspective and also helps them build a stronger network.
The country is also known for welcoming the majority of the immigrants which contributes to the progressive nature of the people.
Students can explore endless leisure activities in Canada. Being home to many world heritage sites and lively festivals, students can engage in various activities.
Canada is also known to have the lowest crime rates in the world. Canadians experience less violent crimes, fewer break-ins, and police officers follow strict ethics which makes it safe for students.
One App for All Your Study Abroad Needs
Still not sure which scholarship you're qualified for or which would be the greatest fit for you? Don't worry, we've got you covered. Download our free Leverage Edu App, which offers a one-stop destination for all your study abroad requirements. Start your journey, track your progress, grow with the community and so much more
Finance Your Study Abroad Dream With Leverage Edu
If you want to study abroad but are concerned about your financial situation or are unsure about study loans, we can assist. Check out leverage finance and we will give you zero service fees, the best interest rates, comparative analysis, and many other benefits you can also send money abroad in just a few taps using our forex services. You may check your eligibility by going to the link below.
World's First & Largest Online University Fair Platform
Get an opportunity to speak with renowned university officials one-on-one and learn more about the campus, their courses, the application process, and prospective job options following the course. Apply in the UniConnect fair with a single click and receive on-the-spot offers from major colleges. In exclusive webinars and lectures, learn how to apply for significant scholarships and school loans. In just a few simple steps, you may attend the UniConnect fair.
Step 1
Register for UniConnect by creating an account
Step 2
Complete your profile to view the recommended universities
Step 3
Visit university booths and interact with university experts
FAQs
What are the best scholarships in Canada?
Here are some popular scholarships in Canada for Indian students:
York University International Student Scholarships
Lester B. Pearson International Scholarship Program at University of Toronto 
University of Calgary International Entrance Scholarship
University of British Columbia Scholarships for International Students
Vanier Canada Graduate Scholarships
University of Manitoba Graduate Fellowships 
President Scholarship
Ontario Graduate Scholarship Other Masters Programs 
Jared J Davis Grant 
Hani Zeini Scholarships 
Ritchie- Jennings Memorial Scholarship 
Erasmus Scholarship 
QS Undergraduate Scholarship
University of Alberta- India First Year Excellence Scholarship
Women Techmakers Scholarship Program
CCSE Graduate Scholarships
Carleton Prestige Scholarships
Winnipeg President's Scholarships for World Leaders
Humber College International Entrance Scholarships
What are the requirements to get a scholarship in Canada?
Must be registered full-time for an eligible bachelor, master's, or doctoral level program at a Canadian institution. Some students are eligible for university scholarships, external scholarships, and third-party scholarships.
Is it easy to get a scholarship in Canada?
Studying in Canada is highly competitive and scholarships are also hard to get. Students must have a strong profile, SOP, LOR, and extracurriculars.
What are the criteria for applying for scholarships to study in Canada for Indian students?
Most scholarships in Canada need a decent academic score, but it also depends on aspects such as your preferred destination, subject, and level. Extracurricular hobbies and volunteer work might be utilized to your advantage in some scholarships. You may be required to report results from an English language competency exam, such as the IELTS, which is widely recognized by all Canadian educational institutions.
We hope that after reading this blog on scholarships in Canada for Indian students, you are all set to apply for the university of your choice. If you are confused about the intricacies of the process or want to know about scholarships in the country of your choice, then get in touch with our Leverage Edu experts and they will help you in finding the right scholarship to study abroad. Book an e-meeting with us today.