Also known as the Lands Down Under, Australia is one of the choicest study destinations when it comes to pursuing higher education abroad. From Quality education, expert faculty and a wide range of programs to immense research and career opportunities and economical tuition costs, the country must at the top of your list with the incredible educational and professional exposure it offers. For all those who aspire to study in Australia, getting the right scholarship can help you fund your dream of studying there. Let's go through this blog and explore some of the top scholarships in Australia which you can target for the upcoming academic session.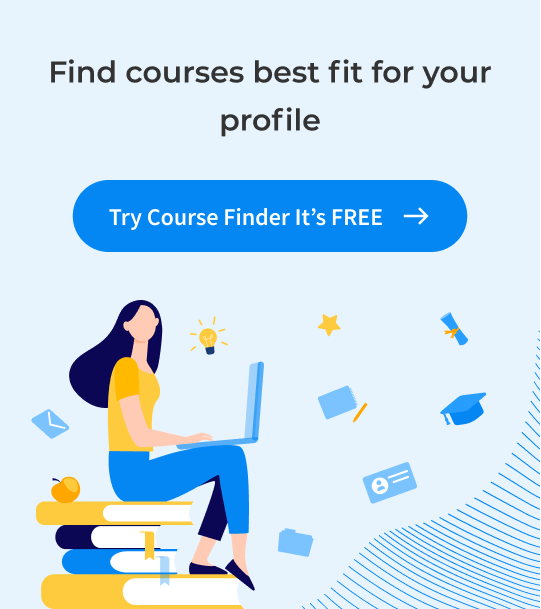 Scholarships in Australia for Indian Students
While drafting your plan to pursue overseas education, it is essential to explore the best scholarships for your chosen study destination. When it comes to studying in Australia, a variety of government or non-governmental scholarships are available which you can apply to. The following sections elucidate some of the best governmental and university scholarships in Australia which you must know about:
Australian Government Scholarship
| | | |
| --- | --- | --- |
| Scholarship | Offered by | Eligible Study Level |
| Australia Award Scholarship | Department of Foreign Affairs and Trade | UG and PG |
| ACU Destination Australia International Scholarship | Australian Government | UG |
| Australia Research Training Program (RTP) Scholarship | Australian Government | PG |
| Scholarships by Australian Embassy | Australian Embassy | UG, PG, MBA, and PhD |
Australia Award Scholarships 2024
The Department of Foreign Affairs and Trade (DFAT) offers fully-funded scholarships to international students from all around the world. This scholarship is open for all UG and PG level courses. The scholarship seeks to give students from developing countries the chance to study at participating universities in Australia and Technical and Further Education (TAFE) institutes.
Australian Awards Scholarship Requirements
For Australia Award Scholarships, Indian students must be from the list of university specified by DFAT. Here is a list of Indian universities eligible under the Australia Award Scholarships identified by the India Economic Survey.
Indian Institute of Technology Delhi
Indian Institute of Technology Bangalore
Indian Institute of Technology Bombay
Banaras Hindu University
Andhra University
Savitribai Phule Pune University, etc
Benefits of Australia Award Scholarships
Entire tuition fee
One-time payment for accommodation, study materials, etc
Return travel expenses by Air
Introductory Academic Program
Financial assistance for living expenses, etc
ACU Destination Australia International Scholarship
Amongst the different scholarships in Australia, this ACU Destination Australia International Scholarship is a merit-based scholarship open for Australian as well as international students. The scholarship only covers full-time tuition fee for undergraduate programs at Australian Universities.
Eligibility
All nationalities must meet these conditions:
Candidates must have an unconditional offer letter from the ACU.
Applicants must live in the area prescribed by Rural Remote Metropolitan Area (RRMA)
Candidates must not have previously studied at ACU
Must qualify for IELTS, ACU English Test, etc
All the important documents and transcripts of the previous level of study must be provided.
Benefits
Up to AUD 60, 000 for 4-year courses and AUD 45,000 for 4-year courses.
Instalments of AUD 7,500 per semester will be submitted to cover tuition costs.
Deadline
The deadline for this scholarship for June 2023.
Australia Research Training Program (RTP) Scholarship
Amongst all the scholarships in Australia, this one is exclusively for international students wanting to pursue a research degree or research master's program. It covers the complete tuition fee along with a grant stipend for living costs. The RTP scholarship ranges for a time period of 2 years for a research masters and 3 years for a 3-year research doctorate degree. Universities that avail of the RTP scholarship have varied awards and eligibility criteria thus you can reach out to our Leverage Edu experts to know about the same. The value of this scholarship is around AUD 28,587 per annum made fortnightly.
Deadline
To be announced
University Scholarships in Australia
Apart from the government extended Scholarships, there are various other Scholarships extended by Australian Universities that Indian students could avail. Given below is a list of the most prominent Scholarships offered by Australian universities.
UNSW International Scholarships
The University of New South Wales provides a variety of Scholarships and Awards to international undergraduate and postgraduate coursework students starting full-time studies at UNSW. Scholarships may cover all or part of your tuition fees, while some give a stipend to help with the costs of your study.
Charles Darwin University Vice-Chancellor's International High Achievers Scholarships
Charles Darwin University provides a limited number of tuition fee scholarships ranging from 25 to 50 percent to overseas students with a track record of academic excellence and high success who wish to begin an Undergraduate or Postgraduate coursework degree at CDU.
Flinders International Postgraduate Scholarships
Flinders International Postgraduate Research Scholarships (FIPRS), for a period of two years up to a Research Master's degree, are offered to qualified applicants for a full-time research degree at the Flinders University. The award covers overseas students' tuition, living expenses, establishment expenses, relocation costs, and airfare.
Adelaide Global Excellence Scholarships for International Students
The Global Academic Distinction Overseas Scholarship of the University of Adelaide is a very competitive scholarship that awards international students who have shown academic excellence in prior courses to start their studies. The bursary covers 50% of the tuition cost.
University of Melbourne Graduate Research Scholarships
The University of Melbourne has set up the Graduate Research Scholarship and is granted to highly qualified national and foreign students. The perks include the removal of tuition fees, the living allowance, the relocation allowance, and the health insurance cover for students outside Europe.
Macquarie University International Scholarships
The Macquarie University Vice-International Chancellor's Scholarship offers excellent candidates with a half-tuition price scholarship to study for an undergraduate or postgraduate degree at the Macquarie University North Ryde campus. The sum of the bursary ranges up to AUD$10,000.
Griffith Remarkable Scholarships
The Griffith Remarkable Scholarship is open to excellent candidates applying for undergraduate and postgraduate coursework programs at Griffith University. The scholarship covers half of the tuition expenses, which are taken from the tuition costs for the length of the program.
University of Sydney International Research Scholarships
The University of Sydney encourages individuals to apply for the University of Sydney International Research Scholarship if they are qualified to pursue a Postgraduate Research Degree or a Master's by Research program at the University of Sydney. The University of Sydney International Research Scholarship will pay tuition and living expenses for up to three years, with a one-semester extension option for PhD candidates.
Curtin University International Research Scholarships
International scholarships are available for students pursuing masters or doctoral degrees at Curtin University in Perth. In addition, the institution is awarding three AU$10,000 Meng Fei Innovative Future Leader Scholarships to foreign undergraduate and master's degree by coursework students.
La Trobe Academic Excellence Scholarships (AES)
Scholarships are available for overseas students to study at La Trobe University in Melbourne. Open to high-achieving students from outside Australia or New Zealand enrolled in any taught undergraduate or postgraduate program. The scholarship is valid for a maximum of two semesters.
Other Scholarships in Australia For International Students
International Water Centre Scholarships for International Students
It is a famous Australian scholarship for international students enrolled in the Masters of Integrated Water Management program at the University of Queensland in Brisbane.
International Postgraduate Research Scholarships
The IPRS program allows overseas students to pursue a postgraduate research certification in Australia while working alongside top Australian academics. Scholarships are offered for a two-year Masters's by research degree or a three-year Doctorate by research degree. The award pays for tuition and health insurance.
Scholarships by Australian Embassy
The esteemed Australian Embassy offers scholarships for students enrolled in UG, PG, MBA, or PhD programs offered by the following universities:
Eligibility: Exceptional academic record with at least 50% marks
Benefits
Fully-funded tuition fee
Free visa for 4 years
Family allowance if the candidate is married
Weekly/Travel allowance
Health insurance coverage
Apart from these government-based scholarships in Australia, here are some beneficial ones offered by institutions of the country as well as general ones.
Scholarships in Australia
Study Level
Awards
Sydney Scholars India Equity Scholarship
Postgraduate
AUD 60,000
University of Sydney International Research Scholarship (USydIS)
PG, Research degree, PhD
–
The Vice Chancellor's International Scholarship
Bachelor's, master's or
course work degree
AUD 40,000
Sydney Scholars India Scholarship Program
Coursework degree
AUD 50,000
How to Get Scholarship in Australia for International Students
Applying for a scholarship is quite a simpler process. You just have to fill out a form, submit the necessary documents and you are good to go. But how to make sure that you actually get the Scholarship that you are applying for? What are those elements which immediately portray you as a deserving candidate for any scholarship to study in Australia? These are the questions that come to our mind while thinking of applying for a Scholarship. So, in this section, we will give you some tips on how to successfully get a scholarship in Australia:
Add all your academic records, achievements and extracurricular activities to the application
We simply assume that to get a scholarship you just need to have performed well academically. But the thing is that it's only one of the criteria on the basis of which your application is judged. The other significant aspect is your participation in extracurricular activities. So, make sure to participate in community-level events and showcase an active engagement on events that happen at the school or college level.
Apply for all Available Scholarships
One important point is never to be choosy while applying for Scholarships. The thing so that the more Scholarships that you apply for, the more is the probability of you getting selected. So, just look for all the scholarships which are being offered by the host country or institution, check the eligibility and apply for them all.
Seek Expert Guidance
Taking expert guidance is essential if you are applying for a scholarship abroad. Australian universities consider varied aspects of a student's application for the scholarship selection process and an admissions expert can help you ensure that you have prepared a winning application! Sign up for a free session with our Leverage Edu experts and we will help you draft an impressive application for your chosen scholarship in Australia!
FAQs
How can I apply for scholarship in Australia?
Navigate to the Australia Scholarships Information System (OASIS). When you register online, you will be asked several questions to determine your eligibility. After that, you will be assigned a unique registration number, username, and password. You are not required to submit your application right away.
Which university gives the most scholarship in Australia?
Flinders International Postgraduate Research Scholarships (FIPRS) Are Australian scholarships to study at Adelaide's Flinders University. Awarded on the basis of excellence to master's and PhD research candidates.
Is studying in Australia expensive?
Australia is one of the most popular university study locations, but it is also one of the most costly, along with the United Kingdom and the United States. Domestic students, like those from many other nations, will pay significantly less to study in Australia than overseas students.
How can I get 100% scholarship in Australia?
Students can get up to a 100 percent stipend for research programmes, which includes tuition and living expenses. Please keep in mind that the amount of money available and the type of award vary depending on your university. Obtaining a scholarship is competitive, so you must apply early.
Thus, we hope that through this blog you are familiar with the popular scholarships in Australia for Indian students. Planning to pursue your higher studies in Australia? Reach out to our experts at Leverage Edu and we will help you shortlist the best course and university which aligns with your interests and preferences and guide you throughout the admission process as well. Sign up for an e-meeting with us today! You can also follow us on Instagram, Twitter, Facebook, LinkedIn, and YouTube & also subscribe to our newsletter.