STEM courses are one of the trendiest courses all over the world. Courses that were initially famous and offered in the USA are now offered in other popular study destinations as well. STEM courses offer immense opportunities. There are an array of opportunities in both the private and public sectors. STEM includes courses offered in the field of Science, Technology, Engineering, and Mathematics. In this blog, we will explore everything about STEM courses in UK which is the home to top-ranked institutions in the world for you!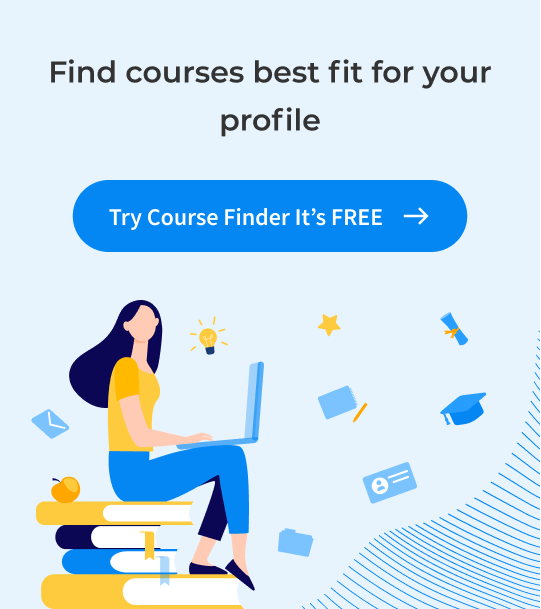 Also Read: Summer School in UK
What is STEM?
STEM is an acronym for Science, Technology, Engineering, and Mathematics. STEM encompasses a curriculum that broadens the scope of these four subjects. STEM courses study emphasizes on technology and integrates subjects in ways that connect disciplines and relate them to each other. The demand for STEM courses has continually increased as a result of the diverse range of specializations blooming out of the large area of science.
Also Read: Creative Writing Courses in UK
Why Study STEM Courses in UK?
The UK is one of the top study abroad destinations for students as it offers everything under the sun ranging from world-class facilities, experienced faculty, sky-high placements to memorable campus life and overall personality development. Universities in the UK are esteemed for offering a highly practical and impeccable course curriculum that makes students employable and industry-ready.
Universities in the UK are among the top 100 universities in the world and are esteemed for their innovation, creativity, and conducive learning environment. In top UK universities, there are highly experienced faculty who have mastered the art of promoting innovative learning and scientific way of thinking among its students. Universities in the UK are replete with courses and degrees in science, technology, engineering, and mathematics which are in sync with the dreams and aspirations of countless students. STEM graduates from UK universities have a competitive edge when it comes to career opportunities and placements.
Also Read: MBA in UK Without Work Experience
STEM Courses: Eligibility Criteria
While applying for STEM courses in the UK, it is imperative for the candidates to meet the required eligibility criteria to secure admission in their desired course and admission. Eligibility criteria for STEM courses in UK universities differ as per the university and course. Here are some of the common entry requirements for STEM courses in UK:
Students must have physics, chemistry, mathematics, and biology in their high school
If applicants are applying for a PG degree, then their graduation must be in any of the subjects from STEM
Applicants must have the relevant work experience, statement of purpose, and letters of recommendation from their professors
Also Read: Do UK Universities Require SAT?
STEM COURSES: Application Process
Eager to start your journey in top universities in the UK? Here is the step-wise procedure for applying to STEM Courses in UK which needs to be adhered to strictly to secure admission in the desired course and university
Make a list of the STEM courses you want to pursue and learn about the application deadlines
Also, look into the admissions requirements of the university where you desire to pursue your STEM degree
Fill out the application form available on the university/official college's website. Don't forget to include a letter of recommendation
The university/college will review your application and contact you with offers and details about the required English Language Tests
After receiving approval from the university, you must arrange funds, apply for a student visa, and gather university arrival information
To travel to the United Kingdom, a Tier-4 UK visa will be needed
Secure English Language Test (SEL Test) approved by UK Visas and Immigration to demonstrate English language proficiency
Also Read: Cost of Studying in UK for Indian Students
STEM COURSES: Documents Required
The following documents are a prerequisite for securing admission in the desired STEM course and University:
Academic Transcripts
UG degree in case students are applying for PG course
English language proficiency test scores
Two Reference Letters
Letters of Recommendation
Statement of purpose
Also Read: Find Out Your Dream UK University with this UK Universities Quiz!
Cost of Study STEM Courses
STEM courses are in high demand in the UK. The average annual tuition fee of STEM Courses Varies from £9000-£38000(INR 9,27,00 to 39,14,000). There are other expenses like accommodation, living and miscellaneous expenses which cost approximately £12000-£15000 (INR 12,00,000 to 15,00,000) per annum.
Also Read: September Intake In UK
Courses under STEM in UK
Want to know what are the courses available under the STEM degrees in UK? Given below are the most popular and esteemed courses offered under STEM in UK:
Information Technology
Design and Technology
Materials Engineering
Also Read: What are the Requirements to Study in UK?
Top 10 Universities for STEM courses in UK
Wondering what are some of the best universities that offering the STEM courses in UK? From the list of prominent universities we have curated a list of top 10 universities you should consider:
University of Cambridge is considered the fourth oldest surviving university in the world and it has approximately 2,90,000 living alumni out of which there are 122 Nobel prize laureates,190 Olympic medalists. There is a diverse crowd in the university from 147 universities. Popular STEM courses offered in the university of Cambridge are electronic and aeronautical engineering, chemistry, etc.
University College London is regarded as the third-largest university in the world and comprises a diverse crowd from more than 150 countries.440 UG and 675 PG programs are offered and some of its popular STEM courses are Mathematics, Physics, Medicine, etc.
University of Oxford is a world-class, modern, and research-driven university that is also ranked in the top six globally in engineering, life sciences, etc. It is the oldest university in the English speaking world. Some of the most esteemed and notable alumni of this prestigious university are Bill Clinton, Albert Einstein, Tony Blair, etc.
The University of Manchester is a historic and esteemed institution in the UK that is renowned for its world-class education and research opportunities offered. It is popular among international students for its teaching quality, employability prospects, and student experience. It has a diverse crowd from approximately 160 countries.
The University of Edinburgh is one of the world's top universities, consistently ranked in the top 50 universities in the world, and was ranked 16th in the QS World University Rankings in 2022. This prestigious University draws meritorious students and experienced faculty from every nook and corner of the world, which adds to an enriching educational experience and memorable college life.
Also Read: LLM in UK
Highest Paying STEM Courses in UK

STEM courses in UK graduates end up with some of the highest salary jobs. Here are some of the highest paying STEM Courses in UK along with their salary structure:
| | | |
| --- | --- | --- |
| Course/Degree | Average Salary in GPB | Average Salary in INR |
| Aeronautical Engineering | 51000 | 5264465 |
| Civil Engineering | 47500 | 4903178 |
| Computer Science Engineering | 47100 | 4861888 |
| Chemical Engineering | 45500 | 4696728 |
| Life Sciences | 43800 | 4521246 |
| Mathematics | 38100 | 3932865 |
| Mechanical Engineering | 38700 | 3994800 |
| Electrical Engineering | 43400 | 4479956 |
This was all about the STEM Courses in the UK. Are you ready to kickstart your study abroad journey? You may enlist the assistance of Leverage Edu specialists to assist you with the application process so that you can realize your goals. Allow our AI Course Finder to assist you by feeding in your choices and let the AI compare them against millions of accessible data points from across the world. Call us immediately at 1800 57 2000 for a free 30-minute counselling session.