What should I do after the 12th to become a pilot? If you are planning to pursue the career path of a pilot, you can pursue a pilot training course after the 12th or qualify NDA exam to get the training of an Air Force pilot. The key requirement to become a pilot after 12th is that you must have completed 10+2 in Science but several pilot training academies also offer admission to commerce students. The minimum age limit for students aspiring to become a pilot in India is 17 years and you will also have to provide a fitness and medical certificate. This blog brings you all the information on How to become a pilot after the 12th, fees of pilot training courses, requirements, eligibility, top pilot training institutes in India and abroad, and salary prospects of pilots in India.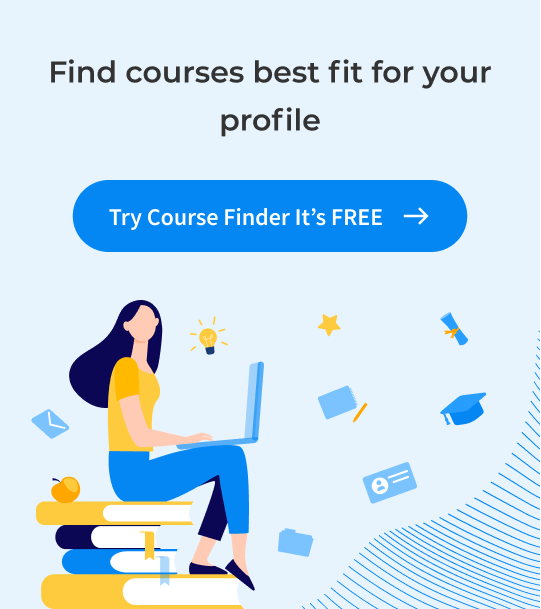 | | |
| --- | --- |
| Entrance Exam | NDA Exam |
| Eligibility | 10+2 in Science (MPC)/Commerce |
| License | Commercial Pilot License (CPL) |
| Salary | 2 Lakhs to 5 Lakhs |
| Fees of Pilot Training Courses | 15 Lakhs to 20 Lakhs |
| Types of Pilots | Airline Pilot, Commercial Pilot, Fighter Pilot, Charter Pilot |
| Top Pilot Schools | Indira Gandhi Rashtriya Uran Academy, Bombay Flying Club, Rajiv Gandhi Academy of Aviation Technology, Madhya Pradesh Flying Club, National Flying Training Institute |
Who is a Pilot?
Highly trained professionals who go through in-depth training for flying various kinds of aircraft are known as pilots. There are different specialization courses available for different types of aircraft. From learning to operate various types of aircraft such as passenger aircraft, goods aircraft, and mail aircraft, pilots are also responsible for maintaining the internal mechanisms of aircraft. There are different types of pilots based on what kind of streams and subjects, candidates pursue.
Airline Transport Pilots – Those pilots who fly commercial planes by private airlines and transport customers are called airline transport pilots.
Private Pilots – The ones who can afford a private jet, prefer to have private pilots who can fly them around at any time required.
Sport Pilots – Sports Pilots are required to fly under 10,000 feet and mostly stay within a certain range.
Flight Instructors – They work under a training institution where their job is to train other aspiring candidates on how to fly.
Air Force Pilots – Trained under the country's air force, they are experts in flying armed jets and work under the defence ministry.
Also Read: How to Become an Air Hostess?
Eligibility Criteria
To enrol in any of the Aviation courses, you will be required to fulfil eligibility criteria as set by the institute or academy. Enlisted are the eligibility requirements to become a pilot after the 12th in India:
Your age should not be less than 17 years to begin training
You must have scored 50% in 10+2 which may vary as per the Institute's requirement
You must have studied MPC subjects [Maths, Physics, and Chemistry] along with English at the intermediate level
If you are a non-science student, you may pursue the required subjects through the National Institute of Open Schooling or as a private candidate from the respective state board
You will need a medical certificate issued by the required authorities.
Know All About a Career in Aviation!
Routes of Becoming a Pilot in India
Before providing you with a detailed guide on how to become a pilot after the 12th, let's first give you an overview of the two routes you can take to become a pilot in India which are as follows:
Civil Aviation
(Taking the Non-Military Route through Commercial Pilot Training Programmes)
To take this route to become a pilot, you need to gain a commercial pilot certification from a certified authority which is the Directorate of General of Civil Aviation in India. As a commercial pilot, you will be flying a specific aircraft for an airline and many training academies around the world offer varied programs in Commercial Pilot Training the essential eligibility requirement for the same is that the student must have completed 10+2 with science stream from a recognized board of education [more on this in the next section]. Here is a list of top flying schools across the globe that you must consider:
CAE Oxford Aviation Academy
Flight Safety Academy
Pan AM International Flying Academy
Singapore Flying College
CTC Wings, Europe
To explore training programs for this route, check out our blog on Commercial Pilot Courses!
Indian Defence Forces (Air Force)
If you are willing to clear the competitive entrance exams for Indian Defence Forces, then taking the Airforce route to become a pilot is the suitable one for you. The shortlisted candidates from the rigorous admission process are trained for 3 years at the National Defence Academy, Khadakwasla. Here is the admission procedure to get into the Indian Defence Forces:
Pilot Entrance Exam After 12th – The pilot entrance exam after the 12th in India is the NDA Exam. By qualifying for the NDA exam, you can join the flying branch of IAF. It is a math-based and general ability exam comprising English, Geography, History, General Knowledge, Physics, Maths, Chemistry, and Current Events as the main subjects.
SSB Interview – There are two stages of the interview:
1. Officer Intelligence Test & a Picture Perception and Discussion Test
2. Psychological tests are taken by a psychologist followed by group tasks and then a personal interview
Pilot Aptitude Test – Consists of written and machine tests to assess the candidate's ability to read instruments as well as their mental strength and how efficiently they can perform in different circumstances.
This test must be cleared in the first attempt otherwise you will be deemed ineligible for the flying branch and can not apply again.
Medical Examination – The candidate's height, weight, and eyesight are thoroughly examined.
Requirements
Eye vision: 6/6 in one eye & 6/9 in the other. (correctable 6/6 for hypermetropia)
Height & Weight: 152 cm with correlated weight
Also Read: How to Join Indian Air Force!
Step-by-Step Process of How to Become a Pilot After 12th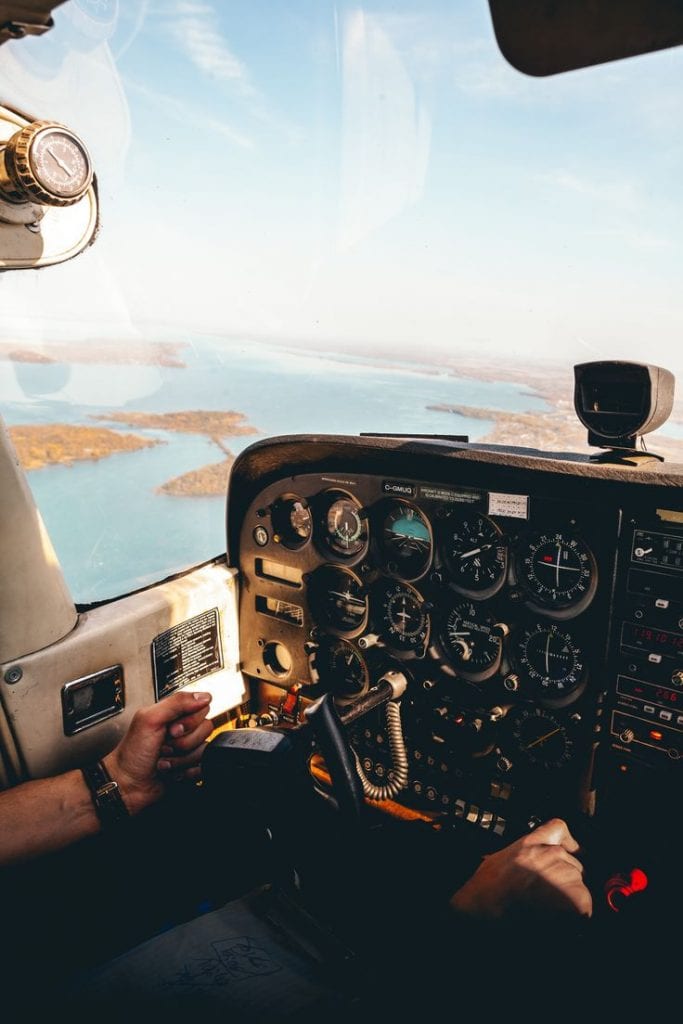 Stage 1: Pursue a Bachelor's Degree
An airline pilot requires a bachelor's degree in any subject, whereas a commercial pilot usually needs a high school diploma or equivalent. Some of the flight schools are part of 2-4 year colleges/universities offering the desired aviation or aeronautics degree, approved by the Federal Aviation Administration (FAA).
Pilot Courses after 12th
Opting for a Commercial Pilot Training [CPL] program after 10+2 is yet another way to become a pilot after the 12th. For this, you will be required to clear an entrance exam, interview, and a medical test as set by the institute. The fees of Pilot Training courses after the 12th range from INR 15 Lakhs to 20 Lakhs and can also vary if you plan to study abroad. Here are the top institutes for Pilot Training courses after the 12th:
Indira Gandhi Rashtriya Uran Academy
Bombay Flying Club
Rajiv Gandhi Academy of Aviation Technology
Madhya Pradesh Flying Club
National Flying Training Institute
Through NDA Exam
In India, the coveted NDA exam is a golden opportunity for those who want to become a pilot after the 12th. Upon completing the 3-year-long course, you also have to attend flying training. Thereafter, you will work as a permanent commission officer.
Other Essential Details on How to Become a Pilot After 12th:
It is necessary to clear the class 2 medical of DGCA
Join an aviation institute
Fly at least 200 hours
Clear the exams
Get the CPL certificate
Must Read: Career in Aerospace Medicine
Stage 2: Get the Flying Experience
If you are aspiring to become a pilot then, you are required to achieve a certain number of flight training hours to earn a license. The training hours depend upon the desired type of pilot program. For instance, for a commercial pilot's license, 250 hours of flying is needed, and 1,500 hours of flight time for an airline pilot. Formal training equips you with basic education, however, to gain in-depth knowledge and experience, you can hire a personal instructor or even join the military for exposure.
Explore MBA in Aviation Management
Stage 3: Earn a Pilot's License
The first step is to complete the required number of hours of flight experience, followed by a written assessment exhibiting your flying abilities and clearing the physical test. The key is to be confident and prepared. The list of major pilot licensing issued by the Civil Aviation Authority (CAA) in each country is as follows:
Private Pilot License (PPL)
Commercial Pilot License (CPL)
Airline Transport Pilot License (ATP)
Multi-crew Pilot License (MPL)
Commercial Multi-Engine Land (CMEL)
Certified Flight Instructor (CFL)
In the US, certification is regulated by the FAA, while Transport Canada issues licensing in Canada. In most European nations, including the UK, Switzerland, Greece, France, and many more, licensing is furnished by the National Aviation Authority.
Further, based on the type of pilot you want to become, the age requirements for a license will vary.
Student Pilot License – 16 years
Private Pilot License – 17 years
Commercial Pilot License – 18 years
Check Out: Diploma in Aeronautical Engineering
Stage 4: Complete Additional Training and Tests
A lot of airline companies require pilots to take aptitude and psychological tests as a precondition for employment. Once placed, pilots undergo further weeks of training and flight experience to get a hang of an adventure as co-pilots. Securing a prior experience with a regional airline company is always beneficial in the long run if you later plan to join a major airline.
Stage 5: Advance as an Airline Pilot
Leaping from pilot to the rank of captain completely depends on seniority and experience. You will have to clear additional FAA written and practical exams to obtain more flight ratings. You can continue learning and exploring the changes in the industry. Enriching seminars and webcasts are extended by the Aircraft Owners and Pilots Association (AOPA), and the International Federation of Airline Pilots Associations (IFALPA) for mastering and growth.
Also Read: High Salary Courses After 12th Science
Top Universities for Pilot Courses Abroad
These are some of the globally recognized colleges, universities, and academies catering to providing foundational and technical skills essential to building your career as a professional pilot:
Academy College
Hallmark University
Spartan College of Aeronautics and Technology
Rio Salado College
Heroism Flight Academy
Flight Safety Academy
CAE Oxford Aviation Academy
Top Colleges for Pilot Courses in India
To study and train for a Pilot in India, here are some of the most renowned colleges in the country.
Indira Gandhi Rashtriya Uran Academy
Bombay Flying Club
Rajiv Gandhi Academy of Aviation Technology
Madhya Pradesh Flying Club
National Flying Training Institute
Ahmedabad Aviation and Aeronautics Limited
CAE Oxford Aviation Academy
Indigo Cadet Training Program
Government Aviation Training Institute
Puducherry Thakur College of Aviation
Government Flying Club
Orient Flying School
Institute of Aviation and Aviation Safety
License to Become a Pilot
An individual with a private pilot license (PPL) can operate small jets and private aircraft. They are unable to pilot commercial aircraft. They work as personal jet pilots for the wealthy or the government.
An individual with a Certified Flight Instructor (CFL) License can instruct flying classes at flying training facilities. Future generations receive their information from them.
The most sought-after license to become a pilot after completing high school is the commercial pilot license (CPL). Big airline commercial jets can only be flown by those having a commercial pilot license.
Certifications to Become Airline Pilot
Aviation: Aircraft Ground Support Equipment
Security Operations, Processes & Strategies in Aviation
Aviation: Airline Customer
Cabin Crew Training
Service Course: Aviation Industry
UG Courses to Become a Pilot
PG Courses to Become Pilot
M.Sc. (Master of Science) Aerospace Engineering
MSc in Aviation
M.Sc. (Master of Science) Aeronautical Science
M.E. (Master of Engineering) Aeronautical Engineering
M.Tech. (Master of Technology) Aeronautical Engineering
M.Tech. (Master of Technology) Aerospace Engineering
M.E. (Master of Engineering) Aerospace Engineering
M.Tech. (Master of Technology) Avionics Engineering
Skills Required
To become a successful pilot, students must have the following skills other than academic knowledge:
Types of Pilot Careers
Before we delve deep into the explanation of how to become a pilot after the 12th, let us first understand how many types of pilots are there:
Airline Pilot – A pilot is someone who is involved in flying the airline to carry passengers and cargo on a fixed schedule at a larger distance around the world. This is considered to be the number one career for pilots.
Regional or Commercial Pilot – A commercial pilot is involved in flying regional airlines to carry passengers and cargo at shorter distances. Younger aspirants prefer this career because it requires fewer overnight trips and will keep you nearer to home.

Corporate Pilot – A corporate pilot is involved in flying smaller corporate turboprops and jets for private enterprises or individuals to assist in the travel of corporate executives to meetings.
Fighter Pilot – Also known as a Military Pilot, you will be trained to work for the Air Force or Army, flying military aircraft and transporting military cargo and riders. Fighter pilots are involved in aerial combat as well.
Charter Pilot – A pilot flying travellers to specific destinations is known as a charter pilot, it is also termed an "Air Taxi". You can operate your own private charter company or simply work for other charter airlines.
Benefits of a Career as a Pilot
Good Payscale: Pilots receive substantial salaries that enable them to lead comfortable lives and pursue their financial goals. As a pilot, one can go for free to locations they have never been to if they are paid well.
Job security: Pilots are in demand since there is a growing need for them.
The aviation business is always changing, and there is a lot for pilots to learn. This change improves your multitasking abilities.
Non-Monetary Benefits: Pilots get a range of health benefits, complimentary lodging, meals, and other allowances, as well as travel savings for friends and family.
Pilots have the option of travelling according to their requirements and preferences because of their flexible work schedules.
Salary of Pilot in India
When it comes to calculating the monetary returns in terms of salary, the sky is the limit for pilots! Out of all the job profiles, commercial pilots generally have better salary packages. In India, upon completing 250 hours of flying, one is entitled to pursue a career as a commercial pilot and can earn a jaw-dropping monthly salary of 1.5- 2 Lakh. On the other hand, if you are choosing the route of the Indian Airforce, your yearly package can go around 5-8 Lakh per annum.
Major Recruiters
Your tantalizing career as a pilot will kickstart once you have completed the right education and have obtained the required certification or licensure. Now that you are familiar with the route and know the answer to how to become a pilot after class 12th, let us have a look at some of the major employers in this field-
Air India
IndiGo
Air Asia
Spice Jet
Air India Charters Ltd
Alliance Air
India Jet Airways
Air Costa

FAQs
Q1. What should I do after the 12th to become a pilot?
Ans. Here are the top courses after the 12th to become a pilot:
1. Commercial Pilot Training
2. BTech in Aeronautical Engineering
3. Diploma in Ground Staff and Cabin Crew Training
4. BSc in Aviation
Q2. Can we become pilots after the 12th?
Ans. Yes, the minimum criteria to pursue pilot training is 10+2 in Science and the minimum age for pilot training courses is 17 years.
Q3. Which subject is best for the pilot?
Ans. To pursue a career as a pilot, you must have Physics and Mathematics as the core subjects in 10+2.
For pilots, the sky's the limit and that is exactly what we at Leverage Edu help you with, providing you with all the required knowledge and supporting you build a lucrative flying career. Reach us at 1800 57 2000 to know about the exciting opportunities you can grab onto, to help you understand how to become a pilot after the 12th.