Coming together is a beginning, staying together is a progress and working together is a success. – Henry Ford. The aforementioned quote beautifully describes the importance of working as a team. In this fast-paced world, you might be a jack of all trades but the ace of none. In order to efficiently achieve a set goal, it is highly important for one to know the value of others and the art of sharing. For all those wondering why and how? Read through this blog which aims to shed light on the importance of Teamwork.
Importance of Teamwork
Teamwork is a crucial skill that every person needs to grow in their field. Here are some of the reasons why teamwork is important:
Enhances Creativity
Oftentimes people are seen to be more creative and outspoken when equality prospers in a time. If the employees of a team are connected with each other and have a sense of mutual understanding, they would confidently share their thoughts and ideas without the fear of rejection. Thus, it is beneficial to have sound teamwork which will enhance creativity leading to success. Effective communication within the team will help you get more ideas and ways of implementing them.
Promotes Learning
While working in a team, you may encounter a variety of people possessing varied skills and talents. Making the best out of the opportunity, you can learn something new while working together. Teamwork always leads to resource generation as the folks learn to handle the upcoming challenges in a better way. Hence, while working as one unit, you will come across multiple opportunities to learn and grow.
Teamwork Boost Confidence
When you are working with a group of people who stand as pillars of your strength and support you throughout, your team will soon become your family. One of the greatest advantages of teamwork is that it develops confidence in employees. As seen over the years, working with happy employees leads to better decision making and hence, the work doesn't seem like a burden. The employees would be joyfully coming to the office which will eventually enhance their performance.
You Speed Up with Teamwork
It is obvious that one single person will deliver a task at a slower pace as compared to collective efforts. Judiciously distributing the tasks amongst the team members and the effective performance of the employees will reflect the true meaning of teamwork. Hence, working efficiently in a team where the responsibilities are shared equally will definitely make you achieve your targets timely along with boosting output of the organisation.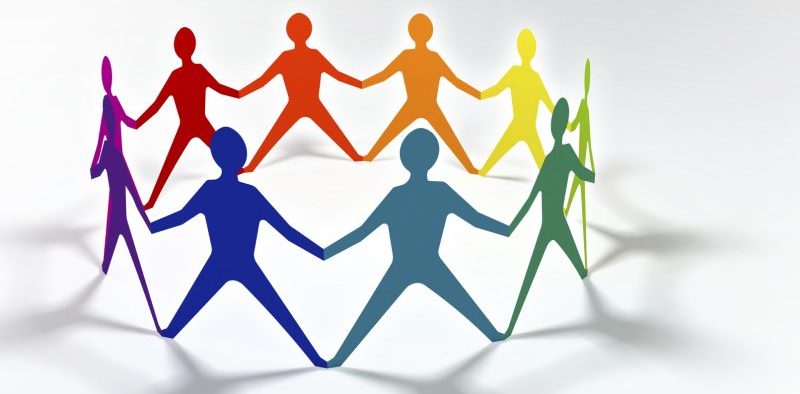 Teamwork Caters Sound Work Relationships
Strong work relationships are much more than just agreement without any ifs and buts. Instead, it is the practice of being all ears and understanding the perspective of each other respectfully. By adopting such ideologies while working in a team, better collaborations and results show up. Teamwork will result in developing mutual understanding and trust which will ultimately be advantageous for the company. In order to foster meaningful relationships, you can try fun time activities at your workplace.
Here are some Sample Resume for Freshers Looking for the First Job!
Team Workers are Reality Check
It is difficult for one to find the discrepancies if they have been working all alone. Whilst, if the same scenario occurs in a team, your team workers will definitely highlight your mistakes or loopholes while proofreading or cross-checking your work as a family. Teamwork in a true sense is a demo reality check through which you can correct your mistakes at the level of your team only and present an error-free report. Oftentimes, colleagues also guide you if you tend to get diverted from your work. A good team will support you without involving the higher authorities.
Teamwork Generates Revenue
A proficient and effective employee is what every organisation craves for. As we all know that profitability is the main aim of the business, it becomes important to contribute to that and make others do it as well. Teamwork allows everyone to contribute their bit and hence, nobody is overburdened by the workload. By providing everyone with equal platforms, will definitely enable an organisation to achieve whatever they set goal is.
Importance of Teamwork in an Organization
Teamwork is important in any organization because of several reasons mentioned below:
It allows employees to bond with each other
Working successfully as a team towards a joint goal helps everyone to work better and in sync
Teamwork improves accountability amongst the team members as team members do not wish to let each other down
Smooth exchange of resources and responsibilities amongst team members that helps any project work easily and efficiently
Importance of Teamwork for Students
Teamwork is a fundamental skill that every student should have due to many reasons like:
Teamwork among students improves chances of working better at a common goal
Sharing and listening new ideas helps in a more holistic learning process
There are chances off different perspectives in a single topic that covers most of the points of any important concept
Teamwork among students helps them prepare for their future collaborations with professionals
Importance of Teamwork Quotes
Here are some of the most famous Quotes on Importance of Teamwork that you must read:
"Alone we can do so little, together we can do so much"- Helen Keller
"Talent wins games, but teamwork and intelligence win championships."- Michael Jordan
"None of us is as smart as all of us." -Ken Blanchard
"Coming together is a beginning. Keeping together is progress. Working together is success." –Henry Ford
"If I have seen further than others, it is by standing on the shoulders of giants"- Issac Newton
"Teamwork is the fuel that allows common people to attain uncommon goals"- Anonymous
Reference Books:
To build amazing teams and enhance the essence of teamwork, You can refer to the following books.
| | |
| --- | --- |
| Books | Links |
| How Not to Hire: Common Mistakes to Avoid When Building a Team | Click Here to Buy! |
| Bringing Out the Best in People: How to Enjoy Helping Others Excel by Alan Loy McGinnis | Click Here to Buy! |
| The 17 Essential Qualities of a Team Player: Becoming the Kind of Person Every Team Wants by John C. Maxwell | Click Here to Buy! |
| Reimagining Collaboration: Slack, Microsoft Teams, Zoom, and the Post-COVID World of Work | Click Here to Buy! |
Thus, we hope that this blog about the importance of teamwork has equipped you with some beneficial strategies. Higher-level management degrees like MBA, MIM, etc will definitely help you take a leap in your career, contact Leverage Edu experts for better career advice.