MCh Degree full form is Master of Chirurgiae (General Surgery) which comes from the Latin word Magister Chirugiae. Considered the highest master's degree in Surgical Science, the Master Chirurgiae (MCh) is an extremely advanced and selective postgraduate/doctoral degree after Master of Surgery that equips an individual with a technical understanding of complex surgical procedures. It includes a heavy amount of research and practical training as graduates are expected to work in a highly demanding environment. If you have recently completed your MS in Surgery and want to delve deeper into the field, the MCh degree is the right one to pursue. In this article, we will explore the specifics of this course such as eligibility criteria, course structure, offered concentrations, amongst others.
Degree
MCh
Full form
Master of Chirurgiae
Course Type
Post Graduate
Course Duration
5 Years after MBBS
3 Years after MD
Qualifying Exam
NEET SS
Seats in India
1499
What is MCh Degree?
Known as the Magister Chirurgiae (MCh Degree), the MCh degree is tailor-made to suit the different specializations such as Neuro Surgery, Cardio-Thoracic Vascular Surgery, Plastic Surgery, ENT, and Urology. Magister Chirurgiae is a Latin word that means Master of General Surgery, Generally, it focuses on providing research and technical knowledge related to surgical science. The course is meant for junior doctors and clinical professionals and is offered as a postgraduate course across the globe. Universities employ tools like seminars, long-term placements, assistance programs, study advisors, research projects and dissertations, etc to equip an individual with the required skills of working in ICUs, operation theatres, emergency, and trauma care.
Types of MCh Degree
While there is only one type of MCh degree, there are two different ways you can take the MCh degree. If you already have an MBBS, your MCh course can be for 5 years but if you also have an MD, your MCh degree is for a 3-year duration.
Why Study MCh Degree
An MCh degree is one of the highest degrees in the field of surgery and the doctors who have an MCh degree are considered super-specialty doctors.
An MCh degree allows doctors to be more proficient in their work and promote innovations in the field of surgery
MCh degree doctors can also train their juniors and students in the different fields of medical science
The average salary after MCh degree is 10-15 lakhs per annum and considered one of the most lucrative careers in the world.
The degree opens job opportunities in several different fields like Urology, Paediatrics, Cardiovascular, Endocrine, etc
The programs also include a bunch of internships where students get stipends roughly INR 35,000- 45,000.
Difference Between MCh and MS
Before delving into the details about this postdoctoral degree in Surgery, it is important to point out the differences between an MS (Surgery) and MCh degree.
An MS degree is only offered as a postgraduate degree which can be pursued by MBBS graduates. On the other hand, an MCh is offered as a doctoral or postdoctoral program that can be pursued either after completing an MBBS or MS.
In India, the duration is typically 6 years in the case of the former and 3 years for the latter. However, international universities generally have a varying duration in terms of postdoctoral degree programs in Surgery.
Difference Between MCh and MD
| | |
| --- | --- |
| MCh degree | MD |
| MCh provides super specialization in different fields of surgery. It consists of training and research so that doctors become aware of the different aspects and skills required in surgical science. | It is an advanced course in medicine that focuses on the training of the junior doctors that helps them to upgrade their skills and professional medical qualifications that will help them to lead the operation or their team. |
| Urology, Cardiac Surgery, General Surgery, Neuro Surgery, Cardiovascular Thoracic Surgery, Surgical Oncology, etc. | Cardiology, Clinical Hematology, Endocrinology, Immunology, Medical Gastroenterology, Medical Genetics, Nephrology |
| Expected Salary: INR 35-45 Lakhs | Expected Salary: INR 10-15 Lakhs |
MCh Degree: Offered Specialisations
Students pursuing an MCh degree are required to select a specialization based on which they are assigned course tasks, clinical placements, amongst others. The chosen field shapes the course and the candidate's career orientation is based on it as well. Some of the popular concentrations offered have been listed below:
Cardiac Anesthesiology   
Endocrinology & 
Gastroenterology  
Hematology (Clinical 
Hematology (Memato-path) 
Medical Oncology 
Neonatology  
Pediatric Neurology 
Nephrology  
Neuro Anesthesiology 
Neuroradiology  
Cardiothoracic Vascular 
Surgery  
Neurosurgery  
Paediatric Surgery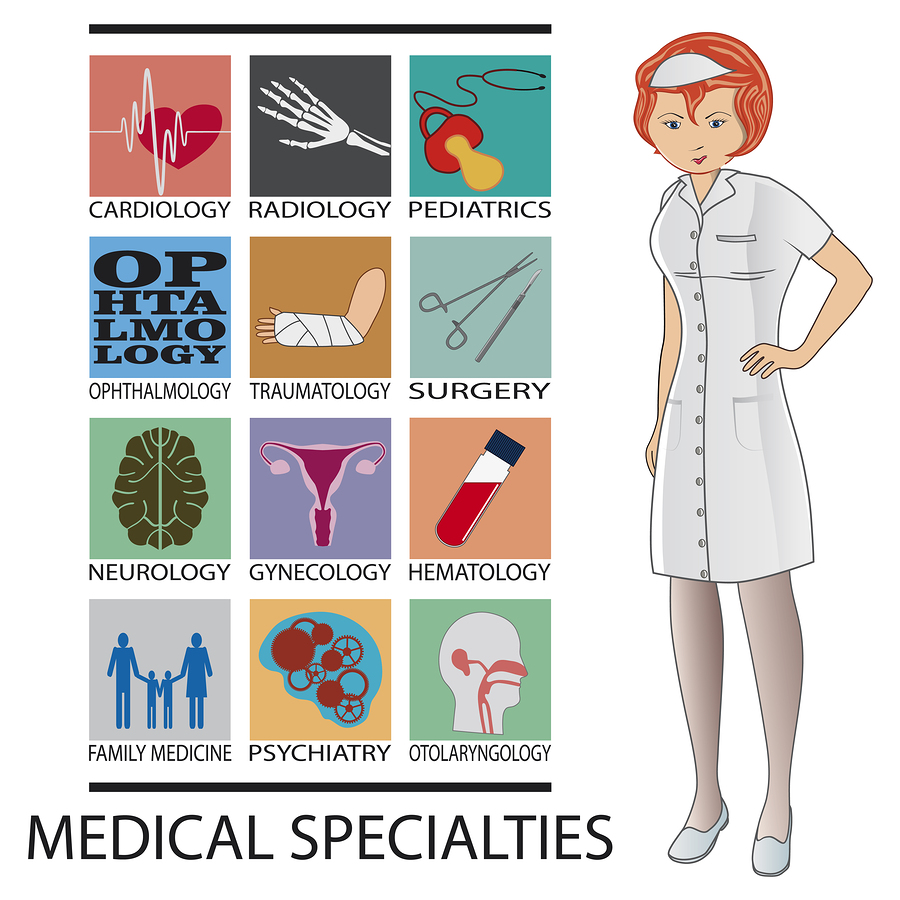 Here is the description of some of the top specialties in MCh degree:
Neurosurgery– It is amongst the sought-after and challenging specialisation under Medicine and Surgery and demands extensive expertise. Neurosurgery is a branch of medicine which deals with the surgical treatment of the brain, spinal cord and nerves. 
Cardio-Thoracic Vascular Surgery– This field deals with surgical expertize of organs located in Thorax
Plastic Surgery– THis type of surgery deals with altering physical features, restoring or reconstructing human body. Plastic surgery is of two types: cosmetic surgery and reconstructive surgery
Pediatic Surgery- This type of surgery is specialized for children in their infant, fetus, child, adolescent age
Urology– This field of study focuses on the diseases related to urinary tracts of males and females, and the male reproductive systeṃ
MCh Degree Admission Process
Admission in MCh is offered through an entrance exam NEET SS- NEET Super Speciality, but those who wish to apply at AIIMS and JIPMER, need to take the college's own entrance tests. The NEET SS Exam is conducted every year by the National Board of Examinations. Candidates are allotted seats depending on their ranking in the exam. For your MCh Admission, you need to have:
NEET SS Result
Photocopy of Permanent or Provisional SMC/MCI Registration.
Valid ID
You can get all the details regarding NEET SS on this page.
The admission process of the MCh Degree is based on the merit list of the NEET SS examination which occurs every year in the month of June. The selection process is done after the counselling session by the Medical Counseling Committee(MCC), Director General of Health Services(DCHS) and the Ministry of Health & Family Welfare(MoHFW). Entrance Exams
Duration of an MCh Degree
In order to pursue an MCh degree in various countries including India, a person needs to at least an MS degree recognized by the Medical Council of India. For an MBBS, the program is for 5 years but for an MD, the course is for 3 years. The degree program can extend to a longer period of 6 years.
MCh Degree Syllabus
The syllabus for each specialization under the MCh degree. Here are some of the subjects covered by the MCh Degree syllabus:
| | |
| --- | --- |
| Syllabus Practical Work | |
| General Topics Thesis/Projects | |
| Esophagus Conceptualized Learning | |
| Stomach & Duodenum Traditional Classroom-Based Teaching | |
| Biliary System Practicals | |
| Liver Seminars | |
| Pancreas | |
| Spleen | |
| Intestine, and other studies | |
Eligibility Criteria for MCh Degree
Just like any other Medical Science courses, there are certain parameters that need to be fulfilled by the prospective student.
The admission process is done through the National Eligibility-cum-Entrance Test NEET-SS [Super Speciality Courses] score which is conducted by the National Board of Examination [NBE].
You must provide certain documents before taking the exam:

Photocopy of SMC/MCI Registration (permanent / provisional)
Admit card with your photo attached
A valid ID like Pan Card, Aadhar Card, Voter ID, Driver's License

While Indian candidates need to be registered with the Medical Council of India, foreign candidates have been exempted from it.
Furthermore, the course duration (a few courses may have a duration of 1 to 2 years as well) and eligibility criteria can differ depending on the course and institution.
Courses under MCh Degree
M.Ch. (Cardio-Thoracic Vascular Surgery)
M.Ch. (Urology)
M.Ch.(Pediatric Surgery)
M.Ch.(Plastic Surgery)
M.Ch.(Surgical Oncology)
MCh Degree Entrance Exams
Here are some entrance exams for giving MCh degree for studying in India and abroad:
MCh Colleges in India
If you are wondering how many MCh seats are there in India then as per the current estimates of MCI, there are in total 1499 seats across 126 colleges in India. Enlisted are some of the best colleges that offer MCh degrees in India:
AIIMS
PGIMER, Chandigarh
Armed Force Medical College, Pune
Lady Hardinge Medical College
Guntur Medical College
Maulana Azad Medical College, Delhi
King's George Medical University, Lucknow
Sher E Kashmir Institute of Medical Sciences
National Institute of Mental Health & Neuro Sciences, Bangalore
Institute of Medical Sciences[BHU]
The average cost of studying MCh degree in India is INR 20,000- 40,000 in government colleges and INR 80,000 to 1,00,000 in private colleges.
Also Read: Top Medical Colleges in India
Top Universities for Offering MCh Degree Abroad
There are diverse options abroad for pursuing an MCh degree although the course can have variants. The eligibility criteria for pursuing MCh degree abroad will vary and it is thus advised to go through the university website. Academic Institutions that run this program or related courses have been mentioned below.
Career Options After MCh Degree
"What should I do after MCh?" is a question that bothers many. After an MCh degree, successful graduates generally prefer to work in surgical assignments at specialised medical care centres, ICUs, emergency care, etc. A few highly-qualified surgeons may take up research activities simultaneously. Further, a handful of surgical consultants, after the considerable experience, may shift towards policy-making and work in governments to evaluate and develop industry regulations for the health industry.
MCh Degree Jobs & Scope
An MCh degree course is one of the toughest courses in the field of medicine and hence the field also receives some of the best packages in the industry. The MCh degree opens opportunities like medical clinics, government jobs and private jobs in hospitals as surgeons, surgical consultants, research institutes, etc.
Let's now check out some of the best job opportunities that you can get through MCh degree and their package in international level:
| | |
| --- | --- |
| Job | Salary per Annum |
| General Surgeon | $2,18,509 (INR 1,59,31,600) |
| Oncologist | $298,452(INR 2,17,60,300) |
| Orthopedic Surgeon | $497210 (INR 3,62,51,830) |
| Neurosurgeon | $610,192 (INR 4,44,89,400) |
| Urology Surgeon | $204,190(INR 1,48,87,500) |
FAQs
What does MCH degree mean?
MCH (Magister Chirurgiae) or Master of Surgery is a higher-level qualification in Surgery and is often pursued after MS in Surgery to gain an expert-level or advanced-level understanding of this field. It is mainly offered as a 2-3 year doctoral degree course around the world.
What is difference between MS and MCH?
MCh is actually a higher-level qualification than MS. For MBBS graduates, MCh can be pursued as a 5-year degree while for MS graduates, it is offered as a 3-year course.
Can MCH be done after MBBS?
Yes, MCh can be pursued as a 5-year degree program after MBBS with the major eligibility requirement that the student is a registered doctor with MCI or state medical council.
Hence, an MCh degree has a globally acclaimed and well-established reputation amongst all other degrees in Medicine and Surgery. Get in touch with our experts at Leverage Edu: +91-8826200293 and we'll help you choose an ideal university for pursuing this course along with assisting you in the application process and bringing you closer to your dream career in Surgery.