In this digital age, it has become a necessity for every individual to be able to stay on par with the latest technological advancements and next-gen technology. Be it communication, transportation, entertainment, education, the medicine industry, etc, the use of computers is evident almost everywhere and has evolved to be one inseparable element. With ample career opportunities across industries, studying computer science or information technology courses provides you with a platform to not only gain an in-depth knowledge of the field but also delve into research on how technology can be further developed for mass benefit. Apart from conventional computer science courses, you can pursue courses that impart basic knowledge of the field. Through this blog, we will provide you with a basic computer course list from which you can choose an area you want to gain expertise in.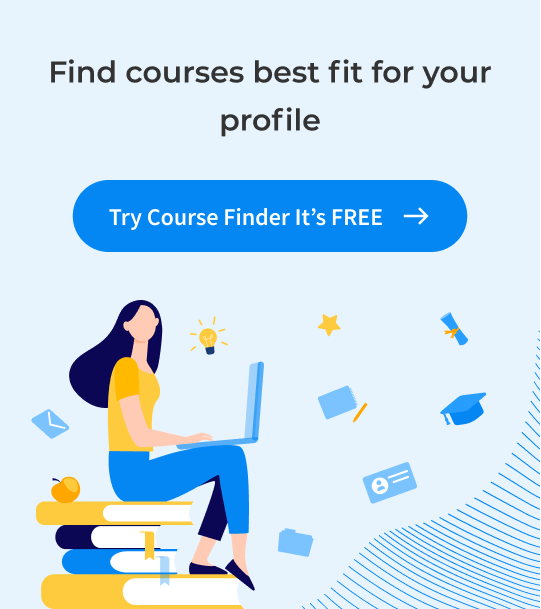 Basic Computer Courses List
To help you in your research here is a basic computer courses list that you must know about:
Basic C Programs
The Fundamentals of Computers
VFX and 3D Animation courses
Microsoft Office
Operating Systems
Adobe Photoshop
Accounting Software
Best Computer Courses in Demand
There are various computer courses available online and offline. Based on your skills and knowledge you select the computer course which is best for you and in demand:
Big Data Engineering
Big Data Analysis
Web Designing
Software Development
Networking
Web Designing
List of 3 Months Computer Courses
Here is a rundown of the 3-month Computer Diploma courses. Students who have full-time jobs or studies can pursue these as a part-time education. Let's check them:
Certificate in Computer Application (Computer Basic)
Tally 9 ERP Training
Advance Excel
Certificate in DTP
Certificate in Web Development
Certificate in Data Entry Operator
C Programming
C++ Programming
Java Programming
.net Programming
PHP Programming
Also Read: Computer Courses List
List of 6 Months Computer Courses
Below mentioned are the 6 months of computer basic courses to enhance your skills:
Diploma in Financial Account (Tally)
Diploma in Web Development
Diploma in Computer Programming
Diploma in DTP
Diploma in Data Entry Operator
1-Year Computer Courses List
There are many diplomas and certificates that you can complete within the time span of 1 year and be ready for hands-on training.
Web Designing
VFX and Animation
Tally
Diploma in IT
Data Entry Operator
Hardware and Networking
Programming Language Courses
List Computer Courses after Graduation
Have you just completed your bachelor's and looking for a course that will enhance your skills and knowledge? Computer courses help you build detailed knowledge of computers.
MSc IT Security
MSc Networking Technology
MSc Software Engineering
MSc Hardware and Networking
List of Top Computer Courses After 12th
Here are the most sought-after and popular computer courses after the 12th:
Tally ERP Course
Sage 50 Accounts and Payroll Diploma
3D Animation & VFX
Web Designing & Development
Digital Banking
Diploma in Office Automation
Data Entry Operator Course
Certificate in Computerized Accounting
Hardware and Networking Courses
Other Diploma Courses
List of Computer Courses After 12th Commerce
Are you from the commerce field and thinking if you are eligible to pursue computer courses? Here is a list of computer courses after 12th Commerce:
Diploma in Office Automation
Cloud Computing Professional
Also Read: Courses after 12th Computer Science
Computer Courses After 12th Arts
Diploma in 3D Animation
Diploma in Multimedia Course
Diploma in Digital Marketing
Diploma in Graphics Designing
Diploma in Website designing, development
Diploma in Digital Film Making
Bachelor of Computer Application/ Programming
Best Computer Courses After 10th
Certificate Program In MS Office
Basic Computer Course
Web Designing Course
Digital Marketing Course
Data Entry Course
Graphic Designing Course
Web Development Course
Animation And VFX Course
Computer Science Diploma/Engineering
Diploma In Financial Accounting
Top Computer Courses in Demand in India
While students with computer course certifications are in demand all over the world, India has immense opportunities as well. There are some courses that are in more demand than others:
Data Analyst
Software Development
Basic C Programs
A very popular yet not that complicated programming language, C language is considered an important component of short-term courses and degree programs like BSc Computer Science, Computer Science Engineering, etc. Right from operating systems to complex systems such as Oracle database, python, Git, etc, the basic C programs are used for wider applications. Staying at the top in our basic computer courses list, C language is the stepping stone for the ones who want to take up a career in this field.
The Fundamentals of Computers
In second place in our basic computer courses list is a program most suited for those with very limited or no knowledge of computers. Through the Fundamentals of Computers, basic skills such as identifying the different computer hardware systems, using software applications, and basic functions of the computer, internet, etc are taught.
Microsoft Office
One of the most popular programs amongst the basic computer courses list is Microsoft Office. Being adept with software programs under Microsoft such as MS Excel, MS PowerPoint, MS Word, MS Outlook, MS OneDrive, etc, comes in handy in every kind of job. Every employer seeks the basic knowledge of Microsoft within their prospective employee.
Also Read: Computer Courses After 12th Commerce
Operating Systems
Be it Windows or macOS, building a strong basic foundation of the operating system you are using is very important before learning any further skills. Offered through both online and offline modes, this program offers a platform for students to delve deeper into the theoretical and practical aspects of OS. CPU scheduling and deadlock, memory allocation, networking, and security are some of the major areas covered under this course.
Office Automation
The fourth entrant to our list of basic computer courses is the office automation program. The primary objective of this is to equip the learners with the skills that can be used to digitally store, process, and conduct important office functions like communicating daily routines, creating spreadsheets, MS Office, presentations, etc. 
Adobe Photoshop
For aspiring photographers who want to equip themselves with photo editing skills, Adobe Photoshop is one of the most sought-after programs from the basic computer courses list. With tools focused on raster graphics and digital art, this software is most useful in a graphics studio, film and fashion industries, branding and marketing, etc allowing individuals to unleash their creative skills.
Accounting Software
Training in basic accounting software is important for those who want to start their own business, future accountants or those who are looking forward to entering the financial and corporate sectors. Useful in assuming different roles in a business setting, some accounting software like FreshBooks, QuickBooks, Xero, etc, help in managing the payments, accounts, and other financial information. It thus forms an essential addition to our basic computer course list.
Recommended Read: Accounting Courses
Basic Computer Courses List: Notable Mentions
Apart from the above-mentioned programs, here are some other popular basic computer courses list offered by universities or through online programs across the world:
Foundation Degree in Computing and Information Technology
Undergraduate Pathway in Computer Science and Business Computing
International Foundation Year in Computing
Undergraduate Pathway in Computing and Digital Media
Foundation Degree in Computer Technologies
Foundation Degree in Computer Systems, Design and Solutions
Undergraduate Pathway in Computing
Foundation Certificate in Computing
International Foundation Programme in Computer Science
International year one in Computer sciences
Pre-University Computer Science and Mathematics
Foundation Degree in Communication and Computer Networks
Foundation Degree in Computing, Networking, and Software Development
Foundation Degree in Computer Games Design and Development
Also Read: Networking Courses
Top Universities
Pursuing programs from the basic computer courses listed from universities that not only provide quality education but also give a healthy study environment is what helps in the overall development of an individual. Enlisted are some of the educational institutes that offer foundation and pathway programs for students who want to have the requisite knowledge in the field:
University of Massachusetts
The University of Central Lancashire
Want to know more? Don't Forget to Explore Computer Courses List!
FAQs
Which 6 month computer course is best?
1-DCA
2-DFA
3-DTP
What are basic computer skills?
Understanding the fundamental concepts of computer manipulation; managing computer files, word processing, using spreadsheets and databases; generating presentations; accessing information, and more are all covered in basic computer skills classes.
What is a basic IT course?
The Computer Basics course teaches you all you need to know about using a computer. Learn how to use MS Office to make a presentation, write a message, or simply calculate a shopping list. The training will also teach you how to save or transfer your work to other machines.
What are the eligibility criteria for basic computer courses?
The eligibility criteria for basic computer courses vary depending on the course and institution but generally require a basic understanding of the English language and basic mathematics skills.
What are the career prospects after completing basic computer courses?
After completing basic computer courses, graduates can pursue entry-level jobs in the computer industry such as data entry operator, computer operator, office assistant, or computer technician. They can also pursue further education or certification in a specific area of computer technology to enhance their career prospects.
It is always said that a strong foundation is the start of a shining and successful career. If you are planning to peruse these programs from abroad but are not sure about the university then take the assistance of Leverage Edu's experts through a 30 minutes free career counselling session. Right from the most basic computer courses list to advanced degrees in the field of computer science and choosing the best-fit universities abroad, the experts will provide their guidance at every step with the assistance of the AI Course Finder.