Renowned for his theory of relativity, Albert Einstein is amongst the most renowned physicists in the world. Born on 14 March 1879, Einstein's family lived in Ulm, Germany at the time of his birth. Struggling in the initial years of education, he found it difficult to speak fluently by the age of nine but eventually set out to revolutionize the world of physics as we study it today. Considered as the "greatest scientist of the twentieth century", we aim to bring you a comprehensive blog on the journey of education of Albert Einstein along with the important lessons that we can learn from his inspirational and simplistic life.
"If you can't explain it to a 6-year-old, you don't understand it yourself."
Albert Einstein: The Genius Physicist
As he found it difficult to learn at an early stage of his life, his curiosity towards the laws of nature was what made him passionate about the science of physics. As a kid, once he came across a compass and wondered over the force which was directing its needle. Moreover, growing up, his fascination with science and mathematics grew, making him master calculus which often perplexes even the genius minds. His proficiency in mathematics grew so high that his tutors gave up on teaching, as they couldn't keep up with him. Due to his increasing knowledge ahead of his peers, Einstein had to teach himself newer concepts.
In 1905, Albert Einstein published a research paper "Special Theory of Relativity" which is considered as one of the two pillars of physics. He went on to find the famous physics formula E = MC² which is considered by scientists as a stepping stone in modern physics. In 1921, he was a recipient of the Nobel Prize in Physics for his work in "theoretical physics and photoelectric effect". On 17 April 1955, he died at the age of 76 leaving his legacy and contribution to the world are still unmatched to this day.
We challenge you to take this ultimate Physics Quiz!
Education of Albert Einstein: Timeline
| | |
| --- | --- |
| Catholic Elementary School, Munich | 1884-1887 |
| Luitpold Gymnasium, Munich | 1888-1894 |
| Aargau Cantonal School | 1895-1896 |
| ETH Zurich | 1896-1900 |
| University of Zurich | 1900-1905 |
"Learning is experience. Everything else is just information."
The elementary education of Albert Einstein began from the age of 5 in the Catholic Elementary School, Munich for three years. Afterwards, he was shifted to the Luitpold Gymnasium in Munich, which is now known as Albert Einstein Gymnasium. During his education in Luitpold, he clashed with authorities and resented the school's regimen and teaching methods. He had arguments against his teachers as he wasn't interested in what was being taught.
There are many times he felt out of place and often victimized by the Prussian-style education system which lacked any strive to sow the seed of creativity in students. Once during a heated conversation, his History teacher with heavy sarcasm asked him to tell the "Einstein theory of education". In reply, he replied to his teacher, "I think it's not facts that matter, but ideas". Even though he was consistently striving to learn on his own, the primary and secondary stage of education of Albert Einstein was quite miserable as he was consistently frustrated with the learning methods. He was able to moat his tenure in Luitpold, by convincing school authorities with a doctor's note. Later he returned to Italy, back to his parents. 
"Imagination is the highest form of research."
To sail further towards the next stage of his academic journey, he appeared for the entrance examination for the Swiss Federal Institute of Technology, Zurich (ETH Zurich). He secured exceptional grades in Physics and Mathematics but failed to qualify in the latter part which comprised of Biology, French and Chemistry. But with his exceptional grades in mathematics, Einstein was allowed to study polytechnic, with a condition that he has to complete his formal schooling first. So, taking the advice of the principal, he went to the Cantonal School of Aarau to attain his diploma and after completing it, he was directly admitted into the ETH. It was during his graduation years that he realised that his true interests lie more in physics than mathematics.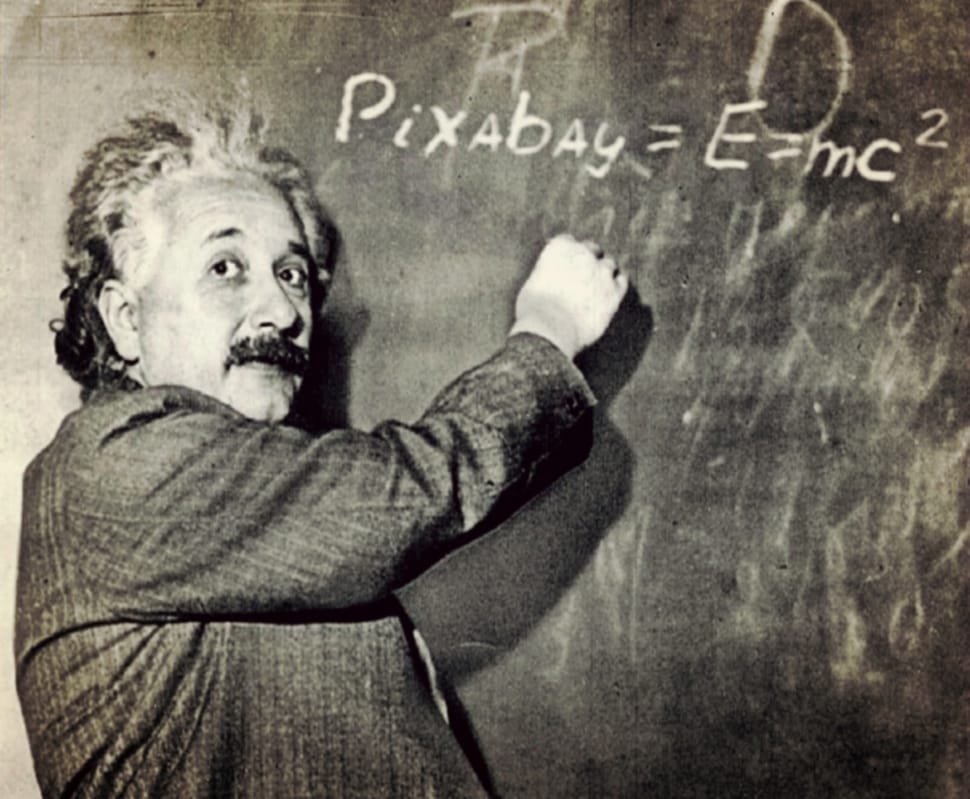 Further, at this phase of education of Albert Einstein, he never actually showed up in the class and was despised by his teachers. He spent most of his time studying independently. During his time in Zurich, he met some of his life-long friends as well as his future wife. In 1896, he completed his graduation. Then, a few years later, Einstein passed the exams in Maths and Physics and was awarded a teaching diploma and completed his graduation from ETH Zurich in the same year as well, but due to a dishonest game by one of his professors, he was unable to obtain the job of university assistantship. 
"The only sure way to avoid failure is to have no idea."
In this period of education of Albert Einstein, he faced one of the major crises of his life as he was consequently turned down from every academic position that he applied to. His inconsistent presence during his undergraduate years brought him the animosity of his professors especially Heinrich Weber who continuously refused to write him a letter of recommendation. Somehow, he got the clerk position at a patent office situated in Bern, Switzerland and spent a lot of his time working on his research papers which further got published in the Annalen der Physik, one of the well-known physics journals across the globe. These four papers were based on varied concepts of Physics ranging from the photoelectric effect to the one on the "special theory of relativity" and "Photoelectric Effect" for which he was also awarded the Nobel prize.
"I have no special talent. I am only passionately curious."
Life Lessons from Albert Einstein
The educational journey of Einstein is replete with a persistent struggle to question the prevalent teaching and learning methods of his life as well as his strive to teach himself new things as he set out on an unforgettable journey to revolutionize the arena of Physics. There are several life lessons that you can learn from his belief in innovation, creativity and his vision of a world where learning is all about chasing one's curiosity, asking questions, thinking out of the box and experimenting rather than mugging up facts. Below we have summarised some of the key lessons to remember from his life:
Chase your Curiosity: The most important thing to learn from the education of Albert Einstein is his continuous endeavours towards following his curiosity from the moment he was puzzled by the moving needle of a compass to the time he explored the nuisances of relativity. Asking questions and feeding your urge to know more is the only way to learn as much as possible which will open many doors of opportunities for you and help you solve difficult questions with ease.
Believe in the Magic of Imagination: Einstein always believed that imaginativeness can bring one's mind to the world of possibilities. Your innovative ideas can change the world one day and all you have to do is follow your imagination and it will surely assist you in exploring the unknown!
Making Mistakes is the Best Way to Learn: Every time you fall, you will get to know something about yourself that you didn't know earlier. The journey of education of Albert Einstein tells us that mistakes will always happen but they will aid you in your learning quest!
Live in the Moment: Einstein has always emphasised the importance of focusing on the present rather than pondering excessively on what the future looks like. "I never think of the future, it comes soon enough." It is important to immerse yourself in every moment as you will get every moment for once. By keeping our focus on the present, we can give ourselves more dedicatedly to the task at hand rather than rushing towards the future.
Think Outside the Box: Ever since his young days, Einstein has never been someone to follow the conventions and rules and found his own ways of learning and exploring new things. He didn't believe in the Prussian education system which was followed in his times and was determined to do self-study and teach himself about the world of science. In his words, insanity is "doing the same thing over and over again and expecting different results". Thus, it is important to explore things from different perspectives and experiment and innovate in varied ways, then only you can assure success in your endeavours.
Perseverance is the Key: "It's not that I'm so smart; it's just that I stay with problems longer." The attitude of never giving up is an essential trait that you need to imbibe in order to find success. Consistently chasing your goals is the right way to eventually transform them into milestones!
Facts About Albert Einstein
Albert Einstein really enjoyed playing the violin. He said that if he had not gone into physics, then he was most likely to become a musician.
His brain was removed without permission during his autopsy. This was done in order to test the perceived secrets it held.
Einstein wrote his first scholarly paper at the age of 16!
Before becoming a physicist, he trained to become a teacher.
Thus, we hope that this blog was successful in taking you on an incredible journey of elaborating the education of Albert Einstein as well as the key lessons that we must learn from him. If you are planning to follow the path of Albert Einstein by pursuing an academic program in Physics, reach out to our Leverage Edu experts and we'll help you find a suitable course and university that matches your interests and career aspirations and provides you with the right knowledge and exposure in your chosen field.