Every year lakhs of students from India move abroad to pursue an MBA, which is one of the most sought-after courses in the world. Students from different fields are considering pursuing an MBA. If you are planning to study abroad you know the cost of higher education is expensive. To help international students pursue MBAs from top universities of the world, various financial aid and study-abroad scholarships are provided by public and private organisations. One such financial aid is the Forte Fellowship which is specially designed for international female students. This fellowship is administered by Forte Foundation, which offers this MBA fellowship to 3 female MBA students.
Highlights
| | |
| --- | --- |
| Scholarship Type | Merit-Based |
| Applicable Courses | MBA |
| No. of Scholarships | 3 |
| Organization | Forte Foundation |
| Application Deadline  | Applications Closed on 26th January 2023 |
| Fellowship Awarded | September 2023 |
| Amount Awarded | $24,623 (INR 20.18 Lakh) |
| Website | www.fortefoundation.org |
About Forte Fellowship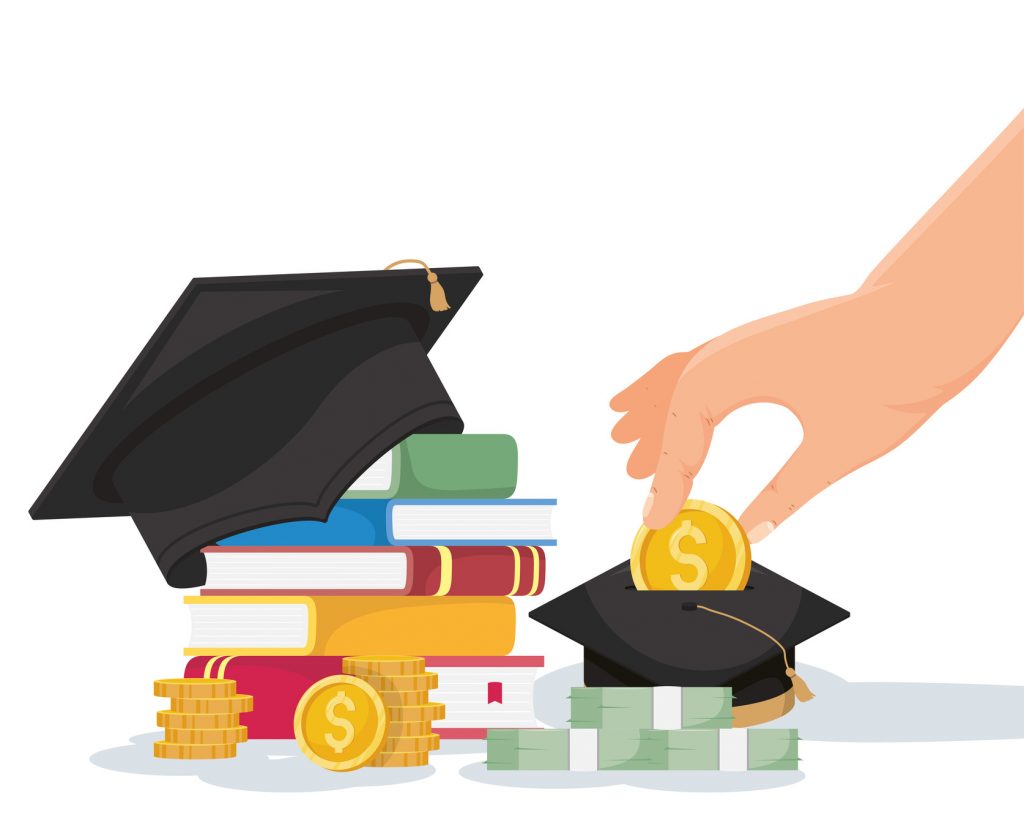 Forte Fellowship is a scholarship program for females enrolled in MBA courses (full-time, part-time, and executive) in foreign countries such as the UK, USA, and Canada. Here are some of the important things you should know about the forte fellowship:
It only covers the tuition fees for the course.
This fellowship is only for female students pursuing MBA.
There are no restrictions on applying for the programs at different schools at the same time or more than once at the same school.
Also Read: Tech Women MBA Scholarship in the Netherlands
Benefits of the Forte Scholarship
The forte fellowships provide financial support covering the tuition fees but there are some more added benefits. Here are all the benefits of forte fellowship you should know:
Students are eligible to participate in the annual Forté MBA Women's Leadership Conference. 
Students will have exclusive access to networking groups of Forté fellows and forté fellow alumnae.
Students will also receive a special re-introduction to forte sponsor companies which will include a resume book as well.
You will get free lifetime membership of Forté Foundation premium.
All students are eligible to apply for a stipend for attending the annual Forte MBA women's leadership conference.
Also Read: Exams for Study Abroad with Scholarship
Eligibility
To be applicable for receiving the Forte Fellowship, candidates must meet the following requirements. Here are the mandatory requirements to be fulfilled by every female student applying for this scholarship scheme:
Leadership skills in different fields such as academics, community, and creative leadership are the undeniable requirements for getting Forte Fellowships for Women.
Candidates must be female students.
Must have secured a minimum GPA of 3.5 (or 75%) in UG studies.
The following English Language Proficiency test scores are necessary IELTS – 6.5, PTE– 62, GMAT – 695
How to Apply?
Students don't have to fill out any scholarship form. Students are eligible as soon as students are admitted to the university. If a student is eligible the respective university will contact the meritorious applicant on their own.
Documents Required
There are some documents to be submitted by students, here is the list of all mandatory documents:
Also Read: MBA Scholarships in Australia
Selection Procedure

Applicants are automatically selected on the basis of their profiles and skills for the fellowship. During the selection process, the academic and behavioural qualities of female candidates are kept in mind. All participating UK universities conduct the forte fellowship selection process.
FAQs
How many Forte Scholarships are available for students?
Each academic year, three Forte Scholarships/Fellowships are granted to female students pursuing MBA.
How much amount does this scholarship cover?
Forte Scholarship only covers the tuition fees of the course.
What is the IELTS requirement for this scholarship?
6.5 and above is the IELTS requirement for this scholarship.
We hope you liked our blog, where we covered comprehensive information about the Forte fellowship. To read more informative blogs like this one, keep following Leverage Edu!