The UK is home to the world's best and most prestigious law schools offering more than 1,676 Law programmes to assist applicants to gain the skills and confidence they need in this field of study. Furthermore, according to the QS World University Rankings 2021, the top 10 Law colleges in the UK are among the top 50 Law universities in the world. This is strong evidence of the UK's famous education system at the leading institutes that provide quality education to their students. Let's explore why one should pursue an LLB in the UK, one of the world's most popular study-abroad destinations!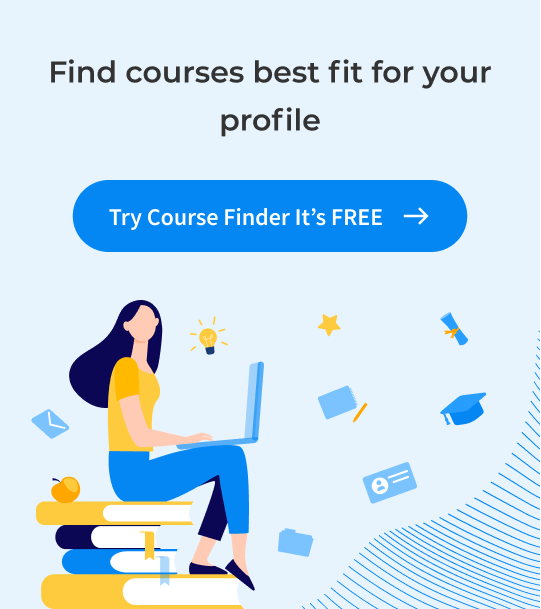 Know everything about the January Intake Universities in UK
Why Study LLB in UK?
LLB in the UK is an undergraduate degree, therefore it has fewer requirements as compared to a law degree in other countries. Students have to simply enrol in a legal programme like LLB at a university of their choice. The majority of programmes take 3 to 4 years to finish. Also, a degree from a prestigious UK university is a wonderful way to kickstart your career in this field. Some of the major benefits of studying LLB in the UK are mentioned below:
Studying LLB in UK will expose you to a legal system that is continuously evolving and developing.
Students will study in a nation where common law began and will learn about the laws that apply to the entire United Kingdom as well as those that are unique to Scotland, Northern Ireland, England and Wales.
The common law of the UK is recognised globally. Over a third of the world has a legal system based on the UK common law.
Hundreds of multinational legal firms have their headquarters in the United Kingdom, including some of the world's largest.
Studying LLB in UK is an excellent approach to enhancing your English language skills. You will be able to improve your academic English through practical and theoretical settings, such as group projects and case studies.
In comparison to studying law in nations such as the United States and Canada, the UK provides one of the quickest pathways to becoming a lawyer. Typically, an LBB degree will require 3 years, followed by a 1-year Legal Practice Course. After that, students can apply for a training contract with a legal firm. Typically, this part of your training lasts 2 years.
There is no need to take the LSAT exam to apply for an LLB course in UK.
Students who hold an undergraduate degree can enrol in a two-year Senior Status LLB programme.
The UK has numerous renowned law firms; while you're studying, you may work as a part-time employee in a reputed law firm to gain experience.
Students can take advantage of a university experience that is both international and multicultural.
Once graduate, students will have globally recognised credentials.
Benefits of Studying Law in the UK
Did you know: The UK legal system, which was established over 900 years ago, has impacted legal systems all around the world.
Also check out our top reads on Study in UK's Beach Towns and Breezy Cities!
Popular Specialisations for LLB in UK
Here is a list of popular specialisations in the United Kingdom for Indian students looking to further their education abroad:
Legal Studies
Law (Others)
Top Law Schools for LLB in UK
There are over 100 universities in the UK that provide law degrees like LLB. The top 10 ranked universities to pursue LLB in the UK are listed down below:
Know about UK Universities that Give an Offer Letter in 2 Days
Did you know: UK Law is the foundation of many countries' legal systems, and English commercial law is frequently used as the governing law in worldwide transactions?
Eligibility Criteria
Eligibility criteria are one of the most essential factors to consider for an international student to study in another country. Although the eligibility criteria differ from university to university and the course of your choice, mentioned below are some of the general admission criteria for most law colleges in the UK:
Students must have a high school diploma or a certificate that equates to 12 years of study.
Most students who attend school and college in England and Wales still currently follow the academic route of GCSEs, followed by A-Levels.
The majority of UK Law schools need at least a grade C or B, or a level 4 or above, at GCSE in English, Math and in certain cases, a subject such as foreign languages.
The best Law schools in the UK will then need potential students to have completed at least three A Levels with AAA or AAB grades, and in some circumstances, at least one A-Level.
Students who will be under the age of 18 or 17 or above are eligible.
The LSAT (Law School Admission Test) is required partially (if asked by the university).
For international students, a high English Language Proficiency Score is necessary. The English Language Proficiencies' average cut-off marks are as follows:
Documents Required
Apart from the aforementioned eligibility criteria, the students must also keep a check of the following documents that will be required at the time of the application process:
Copy of a valid passport
Scorecard of English proficiency tests
Academic Transcripts
Letter of Recommendation (LOR)
A CV (if applicable)
Scholarships for LLB in UK
Here are some scholarships that are being offered by the government of the UK and UK Law schools to aspirants who wish to pursue LLB in UK:
| | | |
| --- | --- | --- |
| Name of the Scholarship | Scholarship Provider | Benefits |
| Chevening Scholarship | Government of the UK | £18,000 [INR 18 lakhs] |
| Commonwealth Master Scholarships | Government of the UK | £15,600 [INR 15.6 lakhs] |
| Gates Cambridge Scholarship | University of Cambridge | £500 – £2,000 [ INR 50k – 2 lakhs] |
| LLB Scholarships | University of Birmingham | £3000 [INR 2.59 lakhs] |
| Dickson Poon Undergraduate Law Scholarship Programme | King's College London | £18000-36000 [INR 15 – 30 lakhs] |
| Law School Scholarships and Grants | University College London | £1,000 -12,000 [INR 86k – 12 lakhs] |
Cost of Studying LLB in UK
Tuition fees constitute a major part of the cost of studying LLB in UK for Indian students. Tuition fees for this course can easily range from £40,000 to £75,000 (₹53 lakhs – ₹75 lakhs) with the upper limit going as high as £109,000 (INR 1 crore approx.) according to the university, course demand, and reputation, university location, etc. Apart from the cost of studying in the UK, one also has to know about the cost of living too. In general, the cost of living in the UK is calculated on the basis of the city you reside in. Though it is difficult to come to an absolute value of the cost which will be spent, we have mentioned an estimated living cost which is tabulated below.
| | |
| --- | --- |
| Kind of Expense | Cost in GBP and INR |
| Fees for Visa Application | 348 GBP (INR 35,834) |
| Accommodation | 500 GBP (INR 51,486) monthly |
| Transportation | 150-200 GBP (INR 15,445 to INR 19,844) monthly |
| Food | 150-200 GBP (INR 14,883 to INR 20,594) monthly |
| Clothing and Leisure | 50 GBP (INR 5,148) monthly |
| Telephone and Mobile | 50 GBP (INR 5,148) monthly |
Cheapest LLB Courses in UK
Studying law can burn a hole in your wallet, especially if you pursue an LLB from one of the greatest universities in the UK. Having said that, one cannot overlook the fact that the United Kingdom is a land of surprises. Following is a list of some of the best and most affordable universities to pursue LBB in UK:
Scope after LLB in UK
An LLB from one of the UK's top Law schools will open the door to a plethora of employment options. Graduates will be prepared to join legal occupations such as becoming a solicitor or barristers, but they will also develop skills that will allow them to enter a variety of professions such as business, criminology, and academia. Graduates of an LLB must then complete the Legal Practice Course (LPC) to become a solicitor or the Bar Professional Training Course (BPTC) to become a barrister. Candidates may also work for law firms or private/public sector organisations. Following completion of the LLB in the UK, students will be able to work in the following career profiles in the UK:
Solicitors
Advocate
Legal Advisor
Magistrate
Subjudge
Legal Analyst
Legal Researcher
Assistant Public Prosecution
Directors/Managers
Managers in the public and voluntary sectors
Educators
Legal Scholars
Aspirants can even opt to pursue a master's degree like LLM or MBA after completing an LLB degree.
Here is an amazing read on Study Masters in UK for Less than 14 Lakhs
How to Apply for a UK Student Visa?
Below we have detailed the step-by-step guide to applying for a student visa in order to study LLB in UK.
Choose a student visa
Prepare your visa application
Get an appointment at the nearest visa application
Wait for the Final Decision
Once you have got a visa appointment, you will have to submit a certificate proving that you do not have Tuberculosis (TB) alongside your application. If your application is successful and is given a green light, then a sticker which is referred to as a vignette will be given to you which you need to keep in your passport. The vignette will comprise the following elements:
The type of visa you have granted (like Tier-4 Student Visa)
The dates by which your visa is valid (start and end date)
The conditions you must meet while staying in the UK like whether you have "access to public funds", a permit for part-time work, or "restricted work".
Further, you will be required to register your personal details with the police department in the UK.
Post-Study Work Permit in UK
According to the UK's New Graduate Route, candidates who begin their studies in the fall of 2020 or the spring of 2021 must be in the UK on a student visa before September 27, 2021. Furthermore, students who begin their studies later this year or early next year must be in the UK by April 6, 2022. International students must have finished their degree (undergraduate or higher level) from a recognised UK higher education institute in order to apply under the New Graduate Route. Previously, bachelor's or master's degree holders can stay for only 4 months in the UK to look for a job. With the new rules, graduates who apply through the new method will be able to work or search for jobs for up to 2 years after finishing their degree. PhD students will be entitled to 3 year stay back.
Explore Part-Time Jobs in UK for International Students!
FAQs
How long is LLB in UK?
LLB in UK is a 2-3 years long degree. The duration of the course differs from university to university. The 2-year LLB covers the core modules and foundations of Law, generally allowing students to choose elective modules in the second year.
Is an LLB degree valid in the UK?
The Law Society of England and Wales and the Bar Council of England and Wales have legally approved all LLB programmes at UK institutions as qualifying law. Hundreds of Indians study law in the United Kingdom every year.
What is LLB called in the UK?
The most prevalent types of law degrees sought by international students are the bachelor's degree in law (LLB) and the master's degree in law (LLM) in the United Kingdom.
Want to pursue law in the UK? Get in touch with our experts at Leverage Edu on 1800572000 to know about the upcoming intakes, the best universities, the application process and more. Book your first 30 minutes free e-meeting with them today and fulfil your study abroad dream!