One of the most prestigious scholarships in India, the commonwealth scholarship by the United Kingdom has benefitted students in not only getting education in the UK but also build a bright and reputed career. Scholarships are not just about maintaining a consistent academic career although that is an important criterion to get a scholarship but there is much more to it than just excelling in academics, a scholarship helps you build a personality and looks at the holistic development of an individual.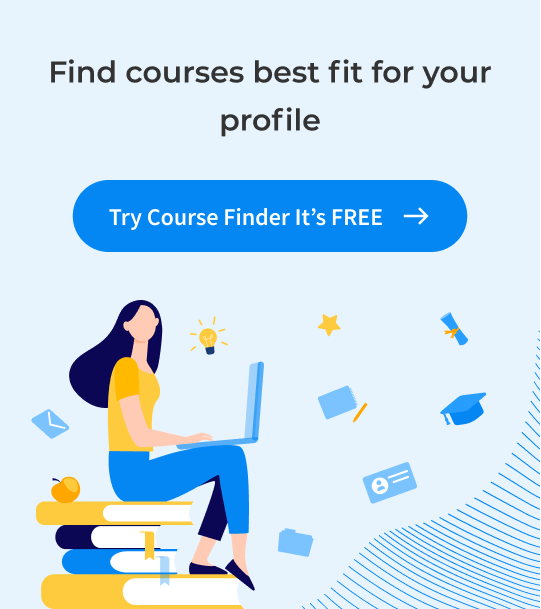 Commonwealth Scholarship
The commonwealth scholarship was established in 1959 at the first Commonwealth education conference. The scholarship is awarded to students belonging to the 53 commonwealth countries who are planning to pursue their master's or doctorate from the UK. The Scholarship is funded by the Commonwealth Scholarship Commission (CSC), a body that works under the government of UK. The CSC funds 800 scholarships every year for students who are planning to pursue their master's in a field specified by this programme. The scholarship covers the following:
Economy return international travel
Tuition fees
Basic allowance
The Commonwealth Scholarship in India is handled by the following governing bodies:
The British Council
Association of Commonwealth Universities
Ministry of Human Resource Development, Government of India
Commonwealth Scholarship Commission
The selection process for this scholarship in India is usually done by the Ministry of Human Resource Development, Government of India. The CSC offers the scholarship to students whose research interest lies in one of these fields:
Science and Technology for development
Strengthening health systems and capacity
Promoting global prosperity
Strengthening global peace, security and governance
Strengthening resilience and response to crises
Access, inclusion and opportunity
If you are planning to pursue a master's or a PhD in any of these areas of research then you should definitely apply for this scholarship because it will not only cover your tuition fees and give you a chance to study abroad but also expose you to the abundance of research and career opportunities in these fields.
Explore the cheapest countries to study abroad!
Types of Awards
The Commonwealth Scholarships Commission offers:
Commonwealth PhD Scholarships
Commonwealth Split-site Scholarships
Commonwealth Master's Scholarships
Commonwealth Shared Scholarships
Commonwealth Distance learning Scholarships
Commonwealth PhD Scholarships
Commonwealth Medical Fellowships
Commonwealth Professional Fellowships
Why Apply for the Commonwealth Scholarship?
The scholarship is not just about getting free education, the prestige and reputation that this scholarship comes with will help you build a bright future. You can apply to 90+ colleges with this scholarship which includes prestigious institutes like the University of Oxford, London School of Economics and Political Science, University of London etc. the kind of exposure that one gets after studying in these colleges through this scholarship will also help you build connections and create a network that will help you in building a good career in one of these fields. Another important advantage of this scholarship is the amount of research and the quality of research that you will conduct and how it will not only affect your future but the society at large.
Cost of Studying in UK for Indian Students
Eligibility Criteria
To be considered for this scholarship, you need to fulfil some eligibility requirements, without which your application will be deemed invalid. The minimum requirements for application include the following:
You need to be a citizen permanently residing in India
Your age should not exceed 40 years
You must be available to start your degree in the UK from the beginning of the academic year (generally in september or october of the respective year) of the country
You should have either completed or expecting to complete your bachelor's (for applicants to the master's program) or master's (for PhD applicants) degree before the start of the academic year in UK
You should secure at least 60% marks in humanities/social sciences or at least 65% marks in science/engineering and technology/agriculture in your bachelor's/master's degree
You should not be having the means of funding your study in UK without this scholarship
If you have already been abroad for study or training previously either on any scholarship or otherwise, for a period exceeding 6 months, you will be eligible to apply for this scholarship only if you have resided in India for at least two years after returning from abroad as on the date of application
Your application will not be considered if you are already abroad
Scholarships for Indian Students to Study in UK
Duration and Benefits
The duration of a commonwealth scholarship is 1 year for master's programs and 3 years for PhD programs. The scholarships cover the following benefits:
Tuition and accommodation fees are covered.
Stipend under Commonwealth and fellowship plan is £1,000 (INR 92,000) every month. Furthermore, a thesis grant is also provided.
Airfare falls under the gambit of Commonwealth scholarship for Indian students. Moreover, spouse allowance of £225 (INR 20,000) per month. Furthermore, a child allowance of £225 per month for the first child and £110 (INR 10,000) per month for the second child.
Also Read: List of Scholarships in Norway for International Students
Application Procedure
The application procedure for commonwealth scholarships is entirely online. The Ministry of Human Resource Development (MHRD) under the Government of India, issues a public notice every year inviting applicants for the available scholarships. The candidates are required to apply to both the MHRD portal and the Commonwealth Scholarships Commission's portal through the links mentioned in the notice. It is essential to apply to both the portals within the given deadlines for each portal, otherwise, the application will be considered ineligible. Shortlisted applicants will have to appear for an interview, after which final selections are made by the Commonwealth Scholarships Commission.
Also Read: Inlaks Scholarships
Commonwealth PhD Scholarships
Commonwealth PhD Scholarship is available for students from least developed countries and fragile states that wish to undertake research programs in universities in the UK for full-time courses. These scholarships are funded by the UK Foreign Commonwealth and Development Office. This scholarship is offered in these domains:
Science and technology for development
Strengthening health systems and capacity
Promoting global prosperity
Strengthening global peace, security and governance
Strengthening resilience and response to crises
Access, inclusion and opportunity
Commonwealth PhD Scholarship 2022 Deadline
Here are the important deadlines for Commonwealth PhD Scholarship 2022:
| | |
| --- | --- |
| Event | Deadline |
| Submitting Applications | November |
| Result | February |
Eligibility for Commonwealth PhD Scholarship
To apply for these scholarships, you must:
Be a citizen or taken refugee status in one of the eligible commonwealth countries
Be a permanent resident in an eligible commonwealth country
Start your academic studies by September/ October 2022
Hold an Honours degree or Masters degree by September 2022
Not be registered in a PhD program in UK before September 2022
Have provided all required documentation
Unable to afford to study in the UK
Check out these Scholarship Options
Eligible Countries
Here are the countries that are eligible for the Commonwealth PhD scholarship:
| | |
| --- | --- |
| Bangladesh | Sierra |
| Cameroon | Leone |
| Kenya | Solomon |
| Kiribati | Islands |
| Lesotho | Tanzania |
| Malawi | India |
| Mozambique | Gambia |
| Nigeria | Tuvalu |
| Pakistan | Uganda |
| Rwanda | Zambia |
CSC Development Themes
There are six CSC Development themes under which the scholarship is funded:
Science and technology for development
Strengthening health systems and capacity
Promoting global prosperity
Strengthening global peace, security and governance
Strengthening resilience and response to crises
Access, inclusion and opportunity
How to Apply for Commonwealth PhD Scholarship?
In order to apply for commonwealth PhD Scholarships, you need to follow this process:
First, check if your desired university offers Commonwealth Scholarships
You have to apply through one of the nominating bodies that are available for each country.
Every nominating agency has a different procedure that you must check from your official agency
Financial Support Offered
Most scholarships offered by the Commonwealth are fully-funded. It covers your tuition fees, airfare to and from the UK, and living allowance to help you in the UK.
Universities that Accept Commonwealth PhD Scholarships
In collaboration with these universities, Commonwealth Scholarships are offered to students across several countries. These universities pay 20% of the school fees of the student who is selected. Some of these universities include:
Contact Details
The Association of Commonwealth Universities (ACU)
John Foster House
36 Gordon Square
London, WC1H OPF
Tel: +44-207-387 8572
Ministry of Human Resources Development (MHRD)
Department of Higher Education
External Scholarship Division
ES.4 Section, West Block-1
Wing-6, 2nd Floor, R. K. Puram, New Delhi-110066
Tel: and 26172492
Hope this blog was helpful in familiarizing you with the commonwealth scholarships. Want to study in the UK? Our experts at Leverage Edu can not only provide you with guidance on choosing your course and university but also help you with applying to the different scholarship opportunities that are available. Reach out to us today!