Around 75 years ago, on the historic date of 15th August 1947, India became free from British domination. It was the culmination of numerous movements and struggles that were rife throughout the time of British rule including the historic revolt of 1857. This independence was achieved through the efforts of many revolutionary Indian freedom fighters, such as Mahatma Gandhi, Jawaharlal Nehru, Chandra Shekhar Azad, Rani Lakshmi Bai of Jhansi, and more, who took the lead in organizing the struggle which led to India's independence. This blog brings you the Indian freedom fighters who sacrificed their lives to ensure India's independence.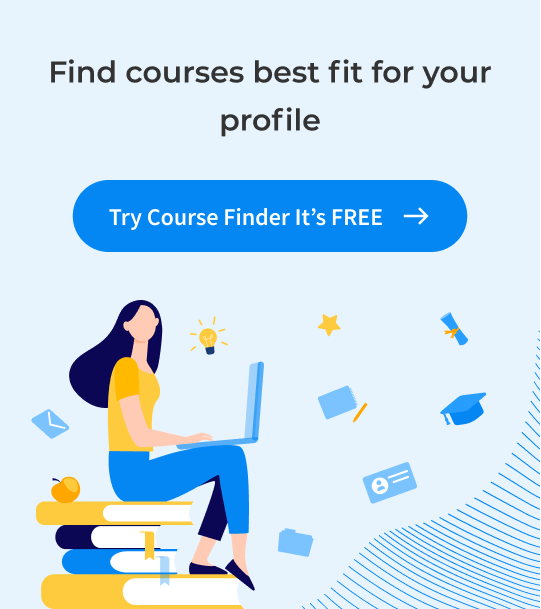 Must Read: Essay on Mahatma Gandhi
Most Popular Male Indian Freedom Fighters
Below is a list of some of the most popular male Indian freedom fighters of India:

Kunwar Singh
Vinayak Damodar Savarkar
K. M. Munshi
Ashfaqulla Khan
Sardar Vallabhbhai Patel
Lala Lajpat Rai
Ram Prasad Bismil
Rani Lakshmi Bai
Bipin Chandra Pal
Chittaranjan Das
Begum Hazrat Mahal
Lal Bahadur Shastri
Nana Sahib
Chandra Shekhar Azad
C. Rajagopalachari
Abdul Hafiz Mohamed Barakatullah
Mangal Pandey
Sukhdev
Most Famous Women Indian Freedom Fighters
Additionally, we share a list of the most famous women Indian Freedom Fighters of the country.

Rani Lakshmi Bai of Jhansi
Madam Bhikaji Cama
Kasturba Gandhi
Aruna Asaf Ali
Usha Mehta
Begum Hazrat Mahal
Kamala Nehru
Vijaya Lakshmi Pandit
Jhalkari Bai
Ammu Swaminathan
Kittu Rani Chennamma
Must Read: Essay on Indian Freedom Struggle
Important Indian Freedom Fighters and their Journeys

Must Read: 1857 to 1947 History of India
Mahatma Gandhi
Father of the Nation
Civil Rights Activist in South Africa
Satyagraha
Civil Disobedience Movement
Quit India Movement
Kunwar Singh
Indian Rebellion of 1857
Vinayak Damodar Savarkar
Leading figures of Hindu Mahasabha and formulator of Hindu Nationalist Philosophy
Dadabhai Naoroji
Unofficial Ambassador of India
Tantia Tope
Indian Rebellion of 1857
K. M. Munshi
Founder of Bharatiya Vidya Bhavan
Jawaharlal Nehru
Preeminent fighter
First Prime Minister of India
Ashfaqulla Khan
Member of Hindustan Republican Association
Sardar Vallabhbhai Patel
Civil Disobedience Movement and Quit India Movement
Unification of India
Lala Lajpat Rai
Punjab Kesari
Against Simon Commission
Ram Prasad Bismil
Founding Member of Hindustan Republican Association
Bal Gangadhar Tilak
The Maker of Modern India
Swadeshi Movement
Rani Lakshmi Bai
Indian Rebellion of 1857
Bipin Chandra Pal
Father of Revolutionary Thoughts
Swadeshi Movement
Chittaranjan Das
Leader in Non-cooperation Movement from Bengal and Founder of Swaraj party
Begum Hazrat Mahal
Indian Rebellion of 1857
Bhagat Singh
One of the Most Influential Revolutionary
Lal Bahadur Shastri
White Revolution
Green Revolution
Second Prime Minister of India
Nana Sahib
Indian Rebellion of 1857
Chandra Shekhar Azad
reorganised the Hindustan Republican Association (HRA) under its new name of Hindustan Socialist Republican Association
C. Rajagopalachari
Last Governor-General of India
Leader of Indian National Congress
Abdul Hafiz Mohamed Barakatullah
Revolutionary Writer
Subhash Chandra Bose
World War II
Indian National Congress
Mahatma Gandhi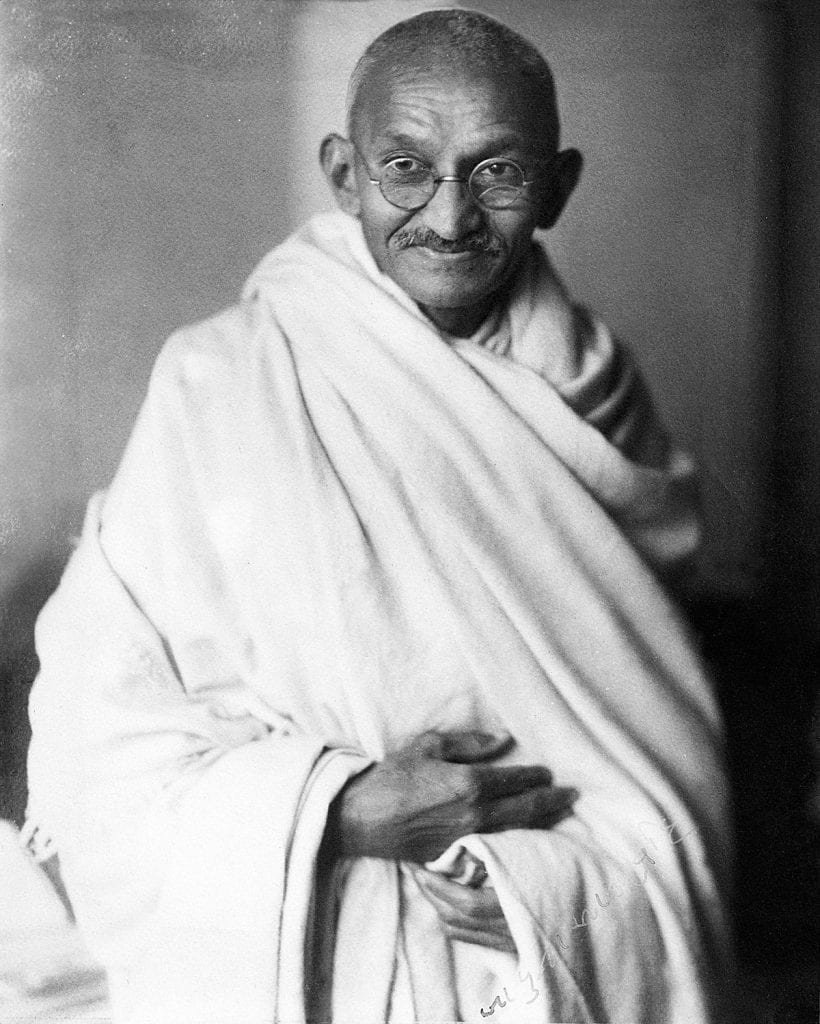 Born on 2nd October 1869, Mohandas Karamchand Gandhi is revered as Father of the Nation for his immense sacrifices for India. He not only ushered India towards freedom, but he also became the inspiring figure for many independence struggles and rights movements across the world. Popularly called Bapu, Gandhi introduced the doctrine of non-violence in India. According to him, independence was to be achieved through a combination of non-violent movement and non-co-operation with the British. The historic Non-Cooperation movement, Dandi March and the Quit India movement were all started under his leadership.
Born: 2 October 1869, Porbandar
Full name: Mohandas Karamchand Gandhi
Assassinated: 30 January 1948, New Delhi
Famously Known As Bapu
Want to know about the struggles of Indian Freedom Fighters?
Refer to our blog – Best Books for Indian History!
Subhash Chandra Bose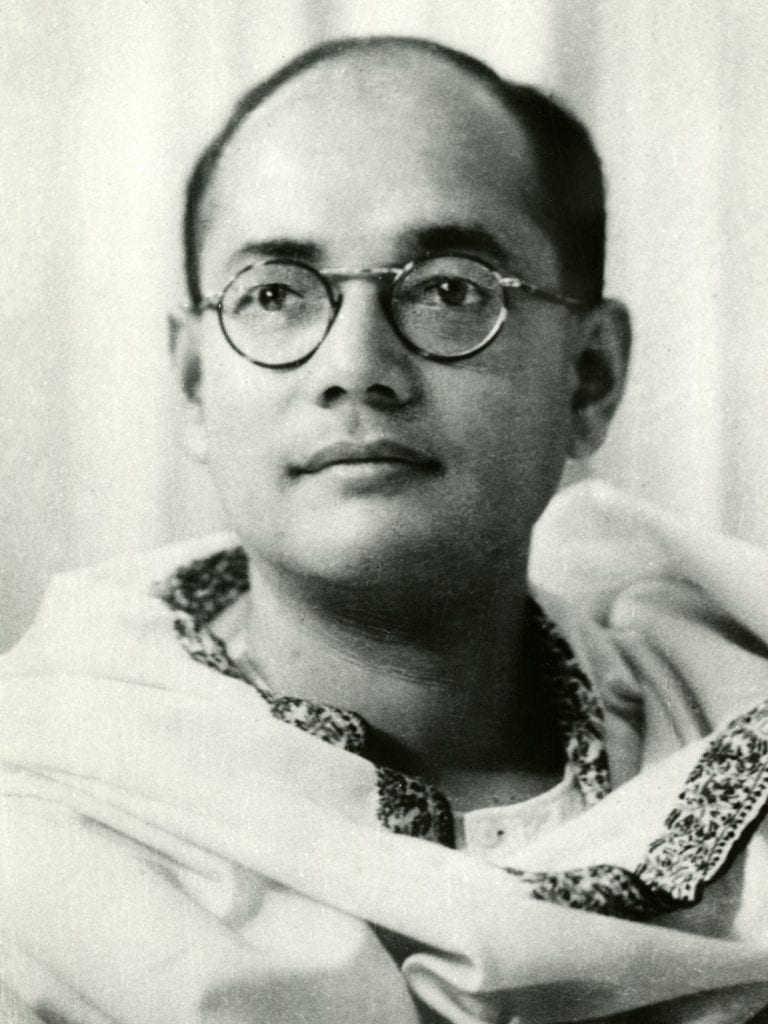 One of the greatest Indian freedom fighters that history witnessed was none other than Subhas Chandra Bose. He was born on 23rd January 1897. He was a radical nationalist and his ultimate patriotism carved a hero out of him. Bose disagreed with the ideals of non-violence promoted by Gandhi, instead of believing that only armed revolt could oust the British from India. The founder of the Forward Bloc, he escaped the eyes of the British to ultimately reach Germany during the second world war. He raised the Indian National Army (INA) and with Japanese help, was able to free a portion of Indian territory from the British in Manipur, but was ultimately defeated due to Japanese surrender to the British. Although he is believed to have died in a plane crash in 1945, his death remains shrouded in mystery to date.
Born: 23 January 1897, Cuttack
Famously Known As Netaji
Died: 18 August 1945, Taipei, Taiwan
Education: Scottish Church College (1918), Presidency University
Contribution of Subhas Chandra Bose to the Independence of India is significant.
Just like these Indian Freedom Fighters, there are several other global heroes who laid their lives for their nations.
To know more read our blog Popular Struggles and Movements!
Sardar Vallabhbhai Patel
Vallabhbhai Patel was born on 31st October 1875. A senior leader of the Indian National Congress, he had an immense contribution to the Indian freedom struggle as one of the most influential and strong-minded Indian freedom fighters. He was one of the most influential leaders of Gujarat, who organized peasant movements against the British based on Gandhi's ideals of non-violence. One of the first congress leaders to have accepted the British plan of partition for India, he is remembered for his role in integrating the princely states into the dominion of India. His efforts led to the integration of around 562 princely states. After independence, he served as the first home minister and deputy prime minister of India.
Born: 31 October 1875, Nadia
Died: 15 December 1950, Mumbai
Full name: Vallabhbhai Jhaverbhai Patel
Famously Known As Sardar, Iron Man Of India
Jawaharlal Nehru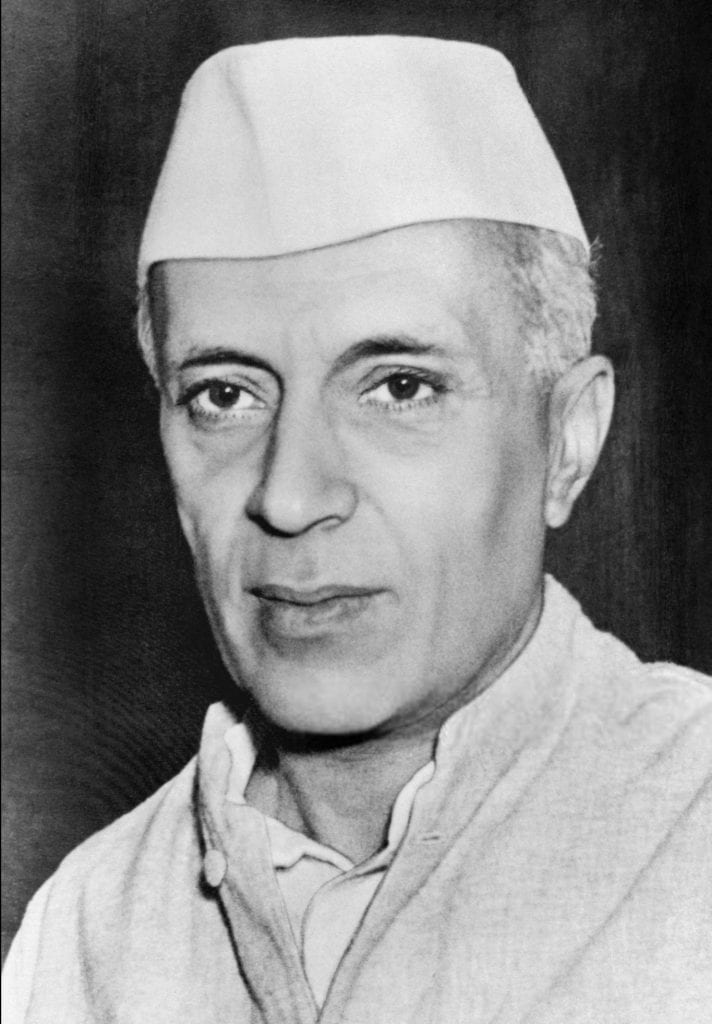 Pandit Jawaharlal Nehru was born on 14th November 1889. He was the single child of Motilal Nehru and Swarup Rani Nehru. Nehru was one of the most renowned barristers and was known for his intellectual capabilities which soon made him one of the greatest politicians India had ever seen. Nehru, under the approval of Gandhi, his mentor, rose to become one of the most dominant figures in Indian politics from the 1930s onwards. Nehru, after much deliberations, accepted the partition proposal for India in 1947 and took oath as the First Prime Minister of India after attaining independence. His birthday on 14 November is widely celebrated in India as Children's day.
Born: 14 November 1889, Prayagraj
Died: 27 May 1964, New Delhi
Spouse: Kamala Nehru (m. 1916–1936)
Parents: Motilal Nehru
Famously Known As: Chacha Nehru, Pandit Nehru
Know more about Indian Freedom Fighters through our blog on Indian National Movement!
Lal Bahadur Shastri
Lal Bahadur Shastri was born on 2nd October 1904 in the state of Uttar Pradesh. He was conferred with the title of Shastri which in English is termed as Scholar. At the age of only sixteen, he left his studies to join the non-cooperation movement at the call of Gandhi. Later, he graduated with a first-class degree from Kashi Vidyapeeth, a national institution of higher education inaugurated by Gandhi. He was one of the most proactive Indian freedom fighters who participated in various movements such as the Quit India movement, Civil Disobedience movement and other satyagrahas led by Mahatma Gandhi. Lal Bahadur Shastri was incarcerated by the British for considerable periods during his lifetime. Post attaining independence, he first became the Home Minister and later was made the Prime Minister of India in the year 1964.
Born: 2 October 1904, Mughalsarai
Died: 11 January 1966, Tashkent, Uzbekistan
Party: Indian National Congress
Famously Known As: Man of Peace
Bhagat Singh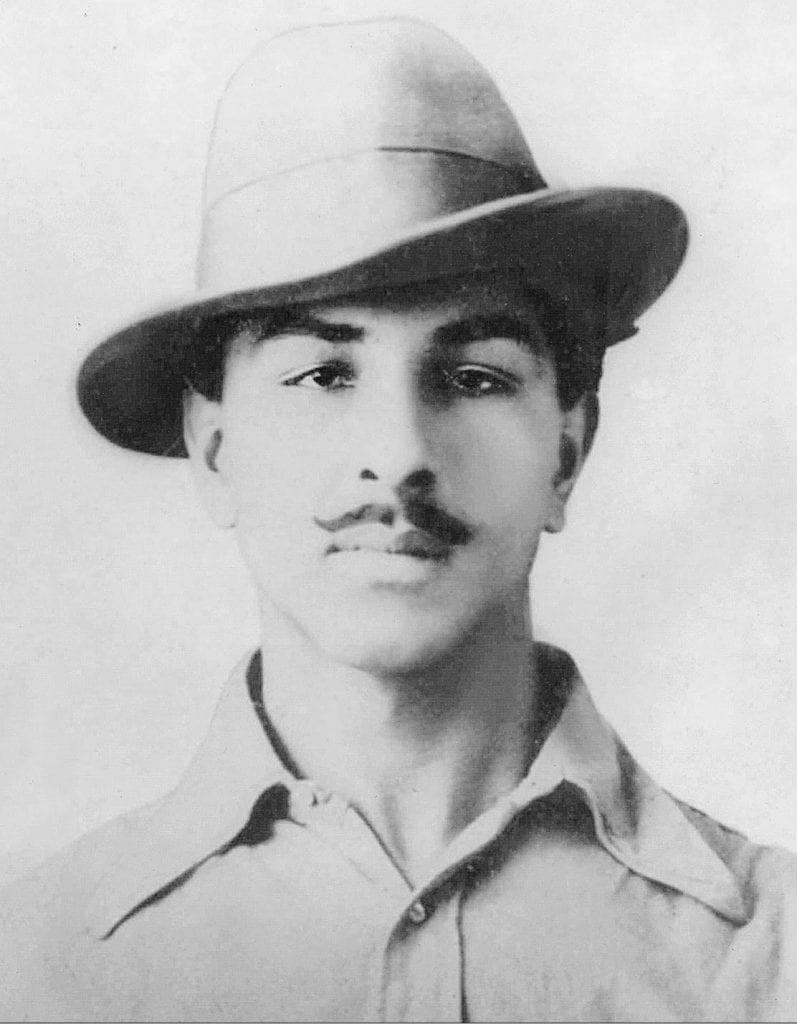 Born in 1907, Bhagat Singh was among the extreme revolutionary Indian freedom fighters. He was a largely controversial, though respected figure in the freedom struggle of India. This revolutionary hero was born in a Sikh family in the undivided state of Punjab and carried the legacy of his family and clinched to his patriotism till his death. He was involved in a plot in 1928 to assassinate James Scott, a British police superintendent to exact revenge for the death of Lala Lajpat Rai. The plot failed when they mistakenly killed another young police officer and Singh fled to Lahore to escape from punishment. The following year, he, along with his associates hurled a bomb at the Central Legislative Assembly in Delhi in protest against the implementation of the Defence of India Act and surrendered to the police. This great Indian freedom fighter was sentenced to death by hanging by the British, and executed at the age of only 23.
Born: 28 September 1907, Banga, Pakistan
Died: 23 March 1931, Lahore Central Jail, Lahore, Pakistan
Education: National College, Lahore, National College of Arts, Dayanand Anglo-Vedic Schools System
Famously Known As: Shaheed Bhagat Singh
Top Great Leaders of the World
Dadabhai Naoroji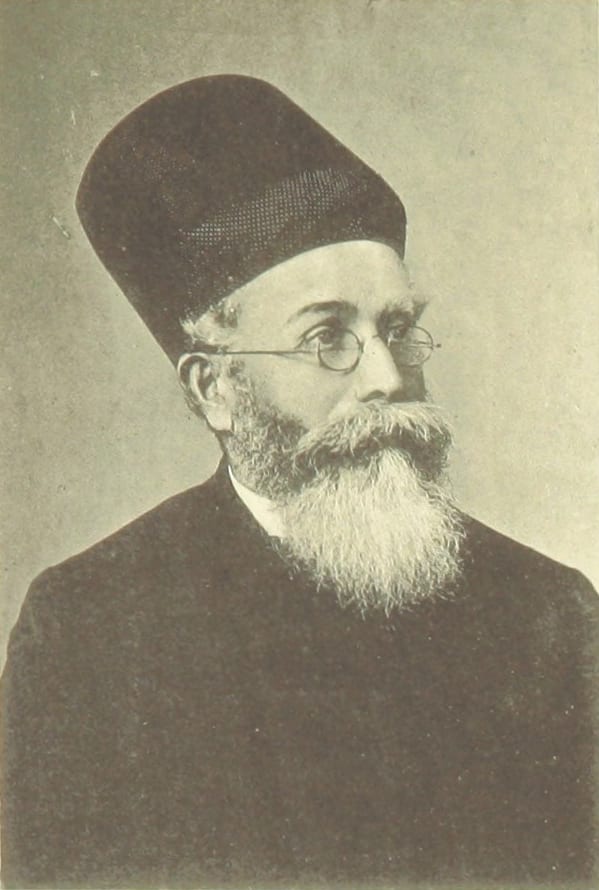 Born on 4th September 1825, was a Mathematics and Natural Philosophy professor. He was educated at the Elphinstone College in Bombay. He turned towards politics later in life and became very active in the field. His opinion was unfavourable and he felt that the British rule would leave and cause irreparable damage to the Indian economy. In the years 1886, 1893 and 1906, Dadabhai Naoroji had the privilege of presiding over the annual sessions of the Indian National Congress. This later led to the nationalist movement in India. His popular writings include the article named Poverty and Un-British Rule in India (1901). In this article, he was of the strong belief and opinion that India was taxed at a very high rate and all of India's wealth was being drained to England.
Born: 4 September 1825, Navsari
Died: 30 June 1917, Mumbai
Organizations founded: Indian National Congress, Zoroastrian Trust Funds of Europe, National Congress, London Indian Society
Famously Known As: 'Grand Old Man of India' and 'Unofficial Ambassador of India'
Tantia Tope
Tantia Tope was one of the famous revolutionaries of the Rebellion of 1857. Born in 1814, he led his soldiers to fight against the dominance of British rule. He made General Windham leave Kanpur and helped Rani Lakhsmi Bai reinstating Gwalior.
Born: 1814, Yeola
Died: 18 April 1859, Shivpuri
Full name: Ramachandra Pandurang Tope
Bipin Chandra Pal
Bipin Chandra Pal was a revolutionary born in 1858 during the Biggest revolution against the British Army. He was a significant part of the Indian National Congress and encouraged the abandonment of foreign goods. He formed a trio with Lala Lajpat Rai and Bal Gangadhar Tilak to be known as Lal-Bal-Pal where they executed several revolutionary activities.
Born: 7 November 1858, Habiganj District, Bangladesh
Died: 20 May 1932, Kolkata
Education: St. Paul's Cathedral Mission College, Presidency University
Famously Known As: Father of Revolutionary Thoughts
Lala Lajpat Rai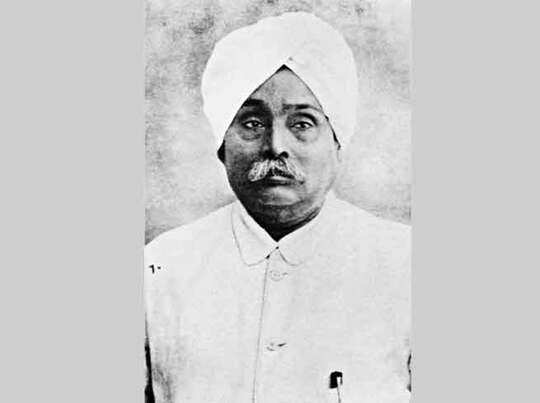 Famously known as Punjab Kesari, he was one of the extremist members of the Indian National Congress. He formed a trio with Bipin Chandra Pal and Bal Gangadhar Tilak to be known as Lal-Bal-Pal where they executed several revolutionary activities. He led the Punjab Protest against the Jallianwala Incident and Non-Cooperation Movement. He fought against the Simon Commission Protest and lost his life because of a lathi charge by the Britishers
Born: 28 January 1865, Dhudike
Died: 17 November 1928, Lahore, Pakistan
Famously Known As: Punjab Kesari
Bal Gangadhar Tilak
Must Read: Indian National Movement
Bal Gangadhar Tilak was a remarkable freedom fighter born in 1856. Famously known for his quote, 'Swaraj is my Birthright. He published several rebellious newspapers and built schools to defy British Rule. He was the third member of the Lal-Bal-Pal along with Lala Lajpat Rai and Bipin Chandra Pal.
Born: 23 July 1856, Chikhali
Died: 1 August 1920, Mumbai
Famously Known As Lokmanya Tilak
Ashfaqulla Khan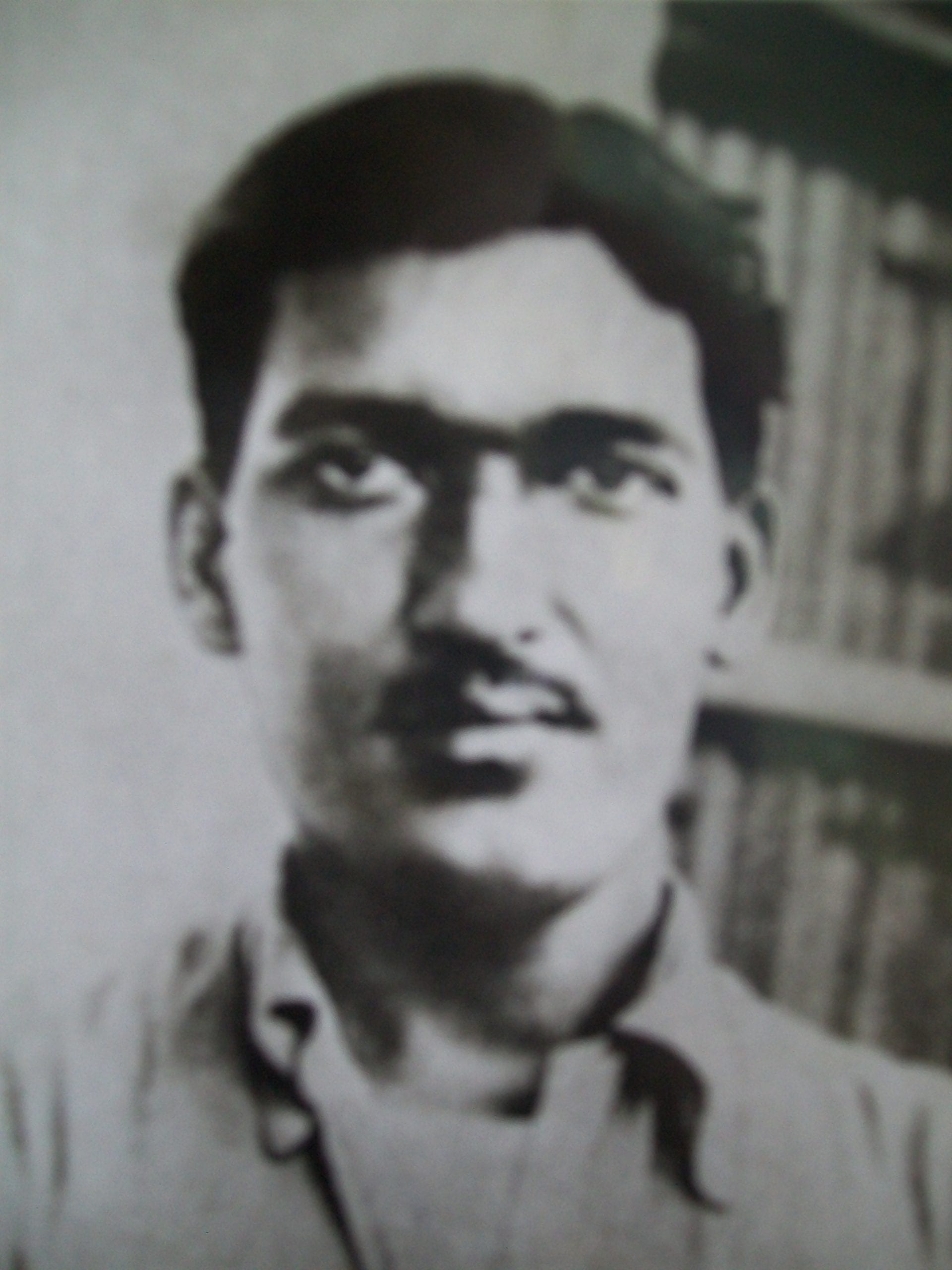 Born on 22nd October 1900, in the district of Shahjahanpur, Uttar Pradesh, Ashfaqulla Khan grew up with the non-cooperation movement going on at the forefront, led by Mahatma Gandhi. Just when he was a young gentleman, Ashfaqulla Khan became acquainted with Ram Prasad Bismil. He was one of the main conspirators in the Chauri Chaura incident, which took place in Gorakhpur. He was a strong advocate of independence and wanted the British to leave India at any cost. Ashfaqulla Khan was a popular freedom fighter, known for his true friendship with Bismil, was sentenced to death for the Kakori train robbery. It was popularly known as the Kakori Conspiracy of 1925.
Born: 22 October 1900, Shahjahanpur
Died: 19 December 1927, Faizabad
Organization: Hindustan Socialist Republican Association
Famously Known As:Ashfaq Ulla Khan
Nana Sahib
Must Read: 50 Interesting History Facts
Balajirao Bhat, commonly known as Nana Sahib, was born in Bithoor (Kanpur District), Uttar Pradesh in May 1824. He was the eighth Peshwa of India's Maratha Empire. Balaji Bajirao was another name for him. When Chattrapati Shahu died in 1749, he left the Maratha Empire to the Peshwas. He did not have an heir to his realm, therefore he nominated the valiant Peshwas as his heir. Nana Sahib, as king of the Maratha Empire, made significant contributions to the development of Pune. During his rule, Poona was transformed from a small village to a metropolis. He redesigned the city by constructing new districts, temples, and bridges. Having said that, Sahib was a key contributor to the 1857 revolt, leading a group of enthusiastic rebels. He overran the British soldiers in Kanpur and endangered the British camp by murdering the survivors. However, after defeating Nana Saheb and his men, the British were able to retake Kanpur.
Born: 19 May 1824, Bithoor
Full name: Dhondu Pant
Died: 1859, Naimisha Forest
Disappeared: July 1857 in Cawnpore (now Kanpur), British India
Famously known as Nana Sahib
Sukhdev
Sukhdev, who was born in 1907, was a brave revolutionary and a key member of the Hindustan Socialist Republican Association. Without a doubt, he was one of the most revered figures of the Indian freedom struggle. He collaborated closely with his colleagues Bhagat Singh and Shivram Rajguru. He was accused of being involved in the assassination of British officer John Saunders. Unfortunately, at the age of 24, he was caught and hanged with Bhagat Singh and Shivaram Rajguru on March 23, 1931, in Punjab's Hussainwala (now in Pakistan).
Born: 15 May 1907, Ludhiana
Died: 23 March 1931, Lahore, Pakistan
Education: National College of Arts, National College, Lahore
Member of: Hindustan Socialist Republican Association (HSRA)
Kunwar Singh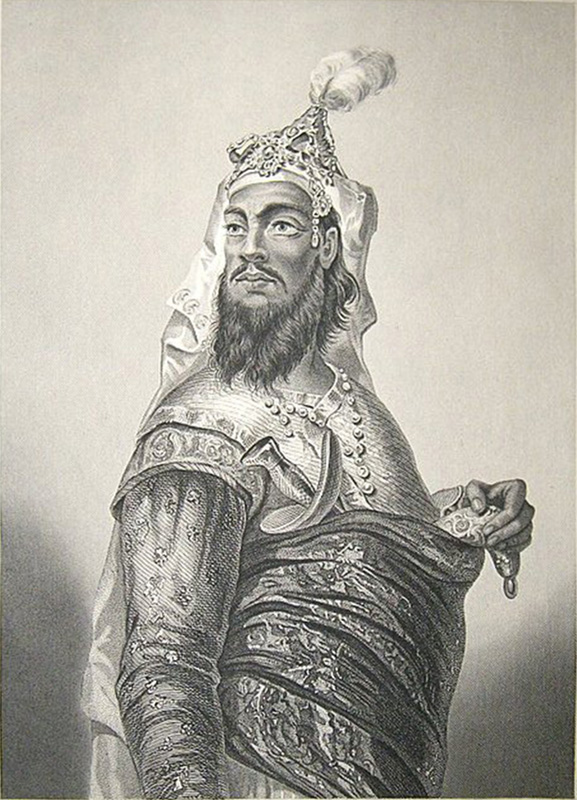 Kunwar Singh was born in April 1777 to the Maharaja and Maharani of Jagdispur (now in Bhojpur District, Bihar) to the Maharaja and Maharani of Jagdispur. His name is often lost amid the other more renowned names of the Revolt. Nonetheless, his contribution to the First War of Independence was enormous. Kunwar Singh led the uprising in Bihar. On July 25, 1857, he gained command of the sepoys stationed at Danapur at the age of nearly 80. Kunwar Singh took over Azamgarh in March 1858. (now in UP). He then went home and commanded a successful fight near Jagdispur on July 23rd. The British, headed by Captain le Grand, were beaten in this fight despite Kunwar Singh being the fact that Kunwar Singh was severely hurt.
Born: November 1777, Jagdishpur
Died: 26 April 1858, Jagdishpur
Full name: Babu Veer Kunwar Singh
Famously Known as Veer Kunwar Singh
Mangal Pandey
Mangal Pandey, a well-known Indian freedom fighter, is usually recognized as the forerunner of the 1857 revolt against the British, which is regarded as India's first battle of independence. As a soldier in the East India Company's army's 34th Bengal Native Infantry (BNI) regiment, he led the sepoy mutiny, which eventually led to the 1857 uprising. When a new Enfield rifle was launched in India in the mid-1850s, his biggest dispute with the business began. The rifle's cartridges were rumored to be lubricated with animal fat, specifically cow and pig fat. As a result of the cartridges' use, the Indian troops rebelled against the corporation since it violated their religious beliefs. Pandey and his fellow sepoys rose up in revolt against the British commanders on March 29, 1857, and even attempted to kill them. He was arrested and sentenced to death on April 18. However, anticipating a sepoy uprising, British officials executed him 10 days prematurely on April 8.
Born: 19 July 1827, Nagwa
Died: 8 April 1857, Barrackpore
Occupation: Sepoy (soldier)
Cause of death: Execution by hanging
Known for: Indian independence fighter
Vinayak Damodar Savarkar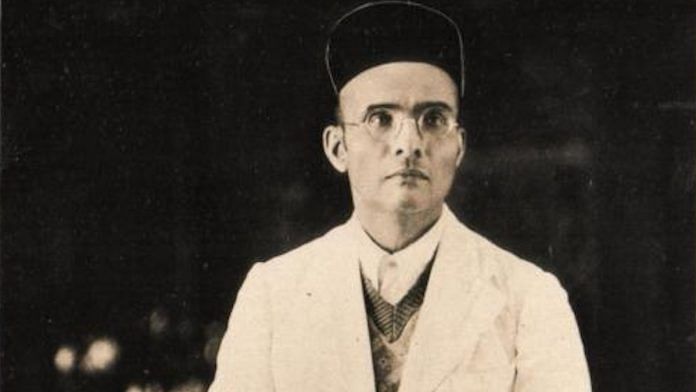 Vinayak Damodar Savarkar was born in 1883 and spent the rest of his life as a dedicated activist and Indian revolutionary. He established the Abhinav Bharat Society and the Free India Society. Swatantryaveer Savarkar was his given name. As a writer, he also penned a piece named 'The Indian War of Independence,' which provided wonderful information about the 1857 Indian revolt.
Born: 28 May 1883, Bhagur
Died: 26 February 1966, Mumbai
Party: Hindu Mahasabha
Education: City Law School (1909), Fergusson College (1902–1905), Wilson College, Mumbai, Mumbai University
C. Rajagopalachari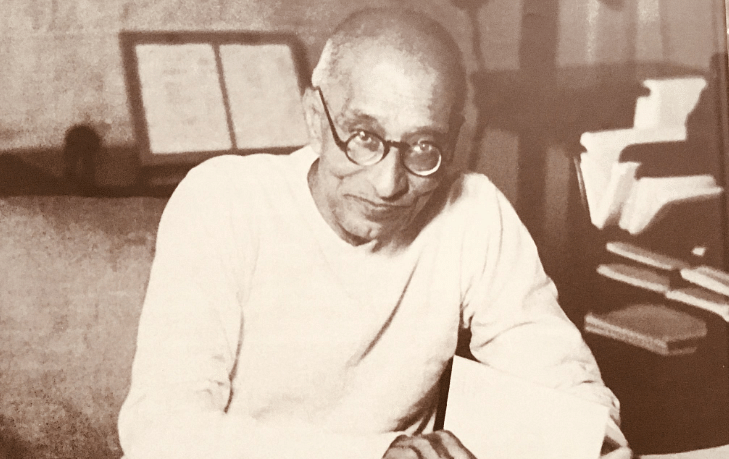 C Rajagopalachari, born in 1878, was a lawyer by profession before joining the Indian National Congress in 1906 and rising through the ranks to become a recognizedCongress legislator. Rajagopalachari was a towering figure in contemporary Indian politics. He was a member of the Indian National Congress during the pre-independence era and a staunch supporter of Mahatma Gandhi. He was a fervent devotee of He also actively engaged in Lajpat Rai's Non-Cooperation Movement.
Born: 10 December 1878, Thorapalli
Died: 25 December 1972, Chennai
Education: Presidency college, Bangalore central University (1894), Bangalore University
Famously known as CR, Mango of Krishnagiri, Rajaji
Awards: Bharat Ratna
Ram Prasad Bismil
Must Read: Revolutions in India You Must Know About
"Desh hit paida huye hai
Desh par marr jayenge
Marte marte desh ko
zinda magar kar jayenge"
Ram Prasad Bismil was one of the most notable Indian revolutionaries who fought British colonialism and made it possible for the nation to breathe the air of freedom after eons of struggle against the imperial forces, with a desire for freedom and revolutionary spirit reverberating in every inch of his body and poetry. Bismil, who was born in 1897, was a respected member of the Hindustan Republican Association alongside Sukhdev. He was also a participant in the infamous Kakori train heist, for which the British government condemned him to death.
Born: 11 June 1897, Shahjahanpur
Died: 19 December 1927, Gorakhpur Jail, Gorakhpur
Cause of death: Execution by hanging
Organization: Hindustan Socialist Republican Association
Chandra Shekhar Azad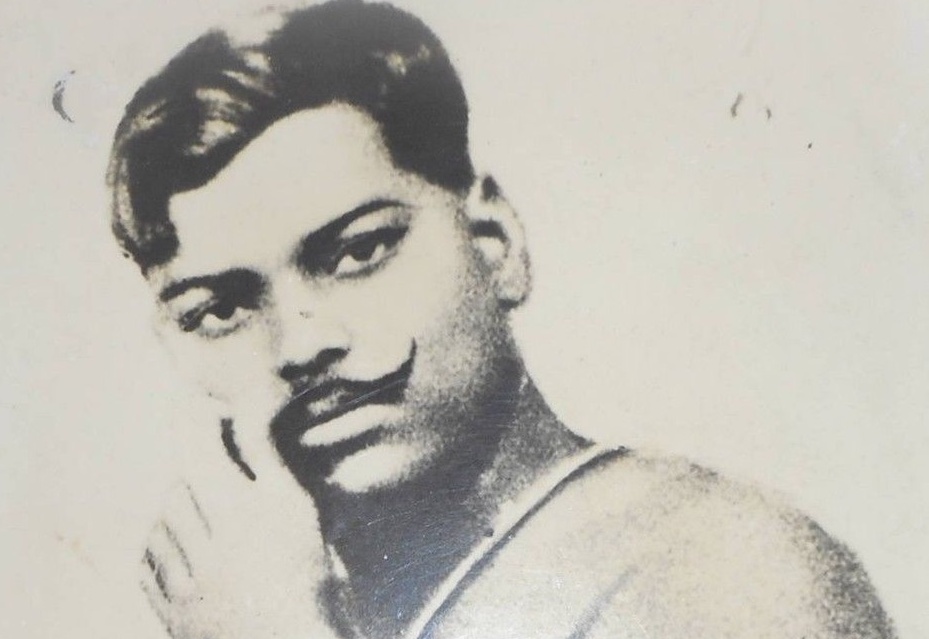 Chandra Shekhar Azad, born in 1906, was a close companion of Bhagat Singh in the independence movement. He was also a member of the Hindustan Republican Association and the bravest and daring Indian freedom fighters against the British authorities. After murdering several opponents during a battle with British forces, he shot himself with his Colt pistol. He promised he'd never be caught alive by the British.
Born: 23 July 1906, Bhavra
Died: 27 February 1931, Chandrashekhar Azad Park
Full name: Chandrashekhar Tiwari
Education: Mahatma Gandhi Kashi Vidyapith
Rani Lakshmi Bai
The Queen of Jhansi was born in the year 1828. She was one of the most fierce members of the Revolution of 1857. She inspired many women across the country to fight for the freedom of India and to date inspires several women to fight for their rights. She defended her palace with her newborn child in the year 1858 which was invaded by the British Forces.
Born: 19 November 1828, Varanasi
Died: 18 June 1858, Gwalior
Full name: Manikarnika Tambe
Famously Known As: Manu
Begum Hazrat Mahal

A woman of many roles – a mother, a queen and most importantly, a symbol of resistance. Born to a family with a very weak economic background, her maiden name was Muhammadi Begum. Sold at a very young age to the royal harem as an attendant, Begum Hazrat Mahal got a proper training meilleur casino en ligne in etiquettes. She was given the new name of 'Mahak Pari' in the Pari Khana and later became one of the wives under a contract of Nawab Wajid Ali Shah. One of her biggest contributions to the freedom struggle was uniting Hindus and Muslims to come together as one force to fight the British. She proved her mettle as a leader. She even played an important role in encouraging and motivating women to step out of their homes and join the struggle for independence. She believed that women could do anything in the world, fight any battle and come out as winners.
Born: 1820, Faizabad
Died: 7 April 1879, Kathmandu, Nepal
Famously Known As: Begum of Awadh
Famous Quotes by Indian Freedom Fighters




FAQs
Who are some Indian freedom fighters?
Mahatma Gandhi
Kunwar Singh
Vinayak Damodar Savarkar
Dadabhai Naoroji
Tantia Tope
Who is called the Father of Nation?
Mahatma Gandhi is called the Father of the Nation.
Who is Rani Lakshmi Bai?
Rani Lakshmi Bai was one of the most fierce members of the Revolution of 1857.
We hope this blog on Indian freedom fighters made you realize the struggle we went through to get Independence. Which one is your personal favourite freedom fighter? Let us know in the comment section below. For more entertaining and informative and educational content, follow Leverage Edu on Facebook, Instagram, and LinkedIn.