There is no one in India who is revered as much as Mahatma Gandhi. Some call him Mahatma, 'Great Soul' and to some, he is known as Bapu. Mahatma Gandhi was the leader who emancipated India from the shackles of British colonialism that was inflicted on the Indian masses for over 200 years. A globally-renowned figure, Mahatma Gandhi is known for his non-violent, highly intellectual, and reformist ideologies. Considered among the great personalities, the stature of Gandhi in the Indian society is unmatched as he is regarded as the 'Father of Nation' for his painstaking efforts at leading the freedom struggle of India. In this blog, we will shed some light on the education of Mahatma Gandhi.
"The weak can never forgive. Forgiveness is the attribute of the strong."
Profile
Born on October 2, 1869, in Porbandar, India, Mahatma Gandhi's real name was Mohandas Karamchand Gandhi. His father Karamchand Gandhi served as the chief minister in Porbandar which was then under the British control. His mother, Putlibai, a lesser-known figure was a religious woman. A notable figure in Indian history, Gandhi was instrumental in abolishing the social evils prevalent in the community. He was first to raise his voice against segregation and apartheid. His ideologies were widely accepted at the global level which still continues to influence people to help to make the world a better place. Patron of various movements and reforms, Gandhi's is an uncontestable figure in India's struggle to freedom.
A lawyer, writer, activist and a political leader, Mahatma Gandhi's role in revolutionizing Indian society is highly significant. His philosophy of Ahimsa and Satyagraha was adored by the leaders like Martin Luther King Jr and Nelson Mandela. Until 1893, he lived in India when he left for South Africa to practice law. It was here, he established himself as a lawyer and fought for the discrimination of the Asians in Africa.
In 1882 at the age of 13, he married Kasturbai Makanji with whom he had four children. By the time he died in 1948, Gandhi saw his vision materializing when India won independence a year before his death. His legacy in abolishing of social evils and steering the Indian struggle for freedom is indelible. The education of Gandhi is a source of inspiration to many who see him as a symbol of truth and determination.
"Non-violence is the greatest force at the disposal of mankind. It is mightier than the mightiest weapon of destruction devised by the ingenuity of man."
Education of Mahatma Gandhi
The education of Mahatma Gandhi has played a significant role in making him one of the greatest people in the world. He attended a primary school at Porbandar where he won prizes and scholarships but his approach at studies was an ordinary one. In his early age, Gandhi was neither brilliant in class nor any better on the playing ground. No one at that time would have guessed that the boy would unite millions in the country and enlighten millions more around the world. In 1887, Gandhi passed his matriculation exams at the University of Bombay and joined Samaldas College in Bhavnagar. He wanted to become a doctor but his father insisted that he become a barrister. At that time, England was the hub of knowledge, so he had to leave Smaladas College, where he was not too happy, in pursuit of his father's dream. Despite his mother's insistence and his lack of resources, he was adamant on visiting England.
Finally, in September 1888, he sailed to the land of Englishmen, where he joined Inner Temple, one of the four London law colleges. During his time in London, he took his studies seriously. He took the matriculation exam in 1890 at the University of London.
"Happiness is when what you think, what you say, and what you do are in harmony."
Gandhi On Education
Mahatma Gandhi had realized that education is the most powerful tool that can reshape society and Indian society needed it much. Gandhi's idea of education was mainly focused on character building, moral values, ethics and free learning. He was among the first to advocate that education should be made free to all and accessible to everyone irrespective of the class. Gandhi encouraged craft-centred education in which he encouraged schools to include handicrafts as the compulsory subject in the curriculum. His vision at improving the educational standard of the country by incorporating craft in the syllabus at schools was also to encourage self-sufficiency in the students. He wanted education to become inclusive and lead to the overall development of the students, moreover, he stressed on the need for promoting mother-tongue through education.
"An education which does not teach us to discriminate between good and bad, to assimilate the one and eschew the other, is a misnomer."
Essential Teachings of Mahatma Gandhi
Must-Read Literary Works by Mahatma Gandhi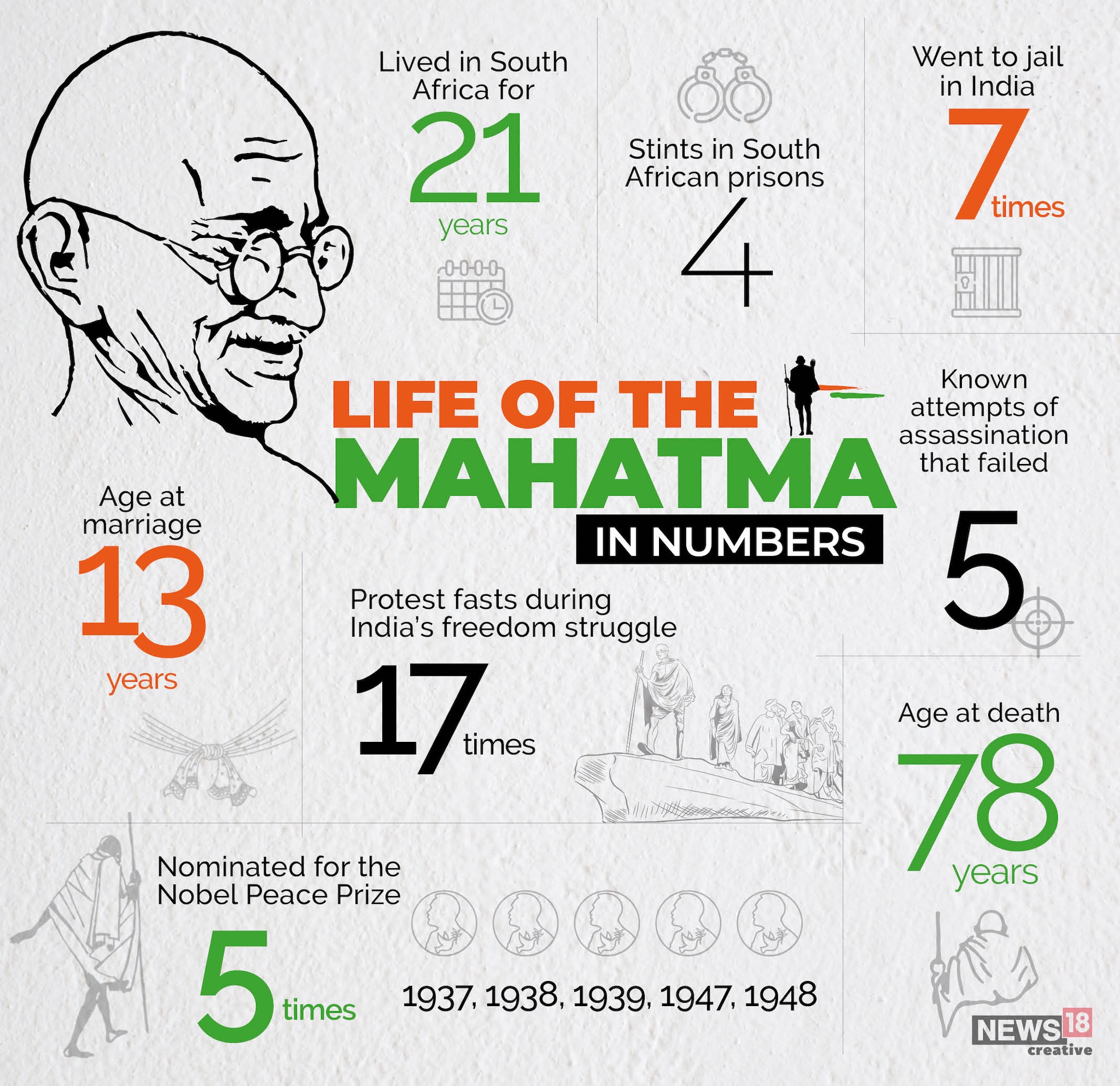 The Story Of My Experiments With Truth 
Hindi Sawaj
India of My Dreams
The Essential Gandhi: An Anthology of His Writings on His Life, Work, and Ideas
Non-Violent Resistance
Gandhi on Non-Violence
Philosophy of Gandhi
Also Read:
Great personalities always inspire us to be a catalyst for change in society. Their determination towards their goal keeps us motivated and encourages us to believe in our abilities. The education of Mahatma Gandhi and his philosophies continue to inspire millions all over the world. We at Leverage Edu respect the determination of those who are adamant about their decisions and firm at achieving their goals. If you are one of them, we can help you accomplish your goals. Book a 30-minute free counseling session with us to carve out the hidden gem inside you.