Taapsee Pannu has always stunned the audience with her powerful performances on the silver screen. Following her on-screen breakthrough, the actress has consistently selected her projects and films that are hard, unusual, and different from her past roles. Pannu's career is diverse and deep, spanning several roles. In this blog, we bring to you some of the most powerful and excellent performances of Taapsee Pannu.
Zoom into the life of Demi Lovato: Outside the World of Music!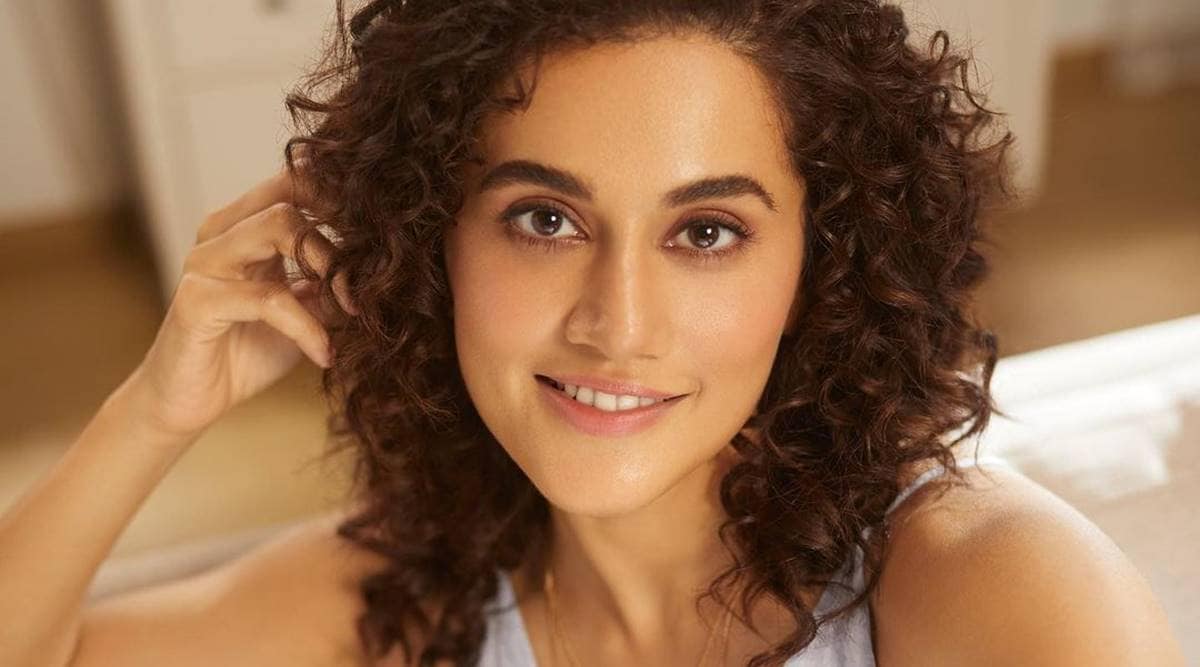 Aadukalam (2011)
Let's begin our list of best performances by Taapsee Pannu in the film Aadukalam. This National Award-winning Tamil film, featuring Taapsee Pannu and Dhanush, was the catalyst for society to accept her great acting abilities. With such a film, the actress started her career in the Tamil cinema, portraying an Anglican girl who gets in love with a guy engaged in Madurai's illegal dog fights. Her on-screen appearance drew the attention of reviewers.
Gundello Godari (2013)
Considering her work as a supporting actress, Pannu earned her maiden award nomination for this film. The series involves a young couple as they try to stay alive in the face of a terrible storm. Pannu's unfavourable character in the movie was praised for its uniqueness, and her acting was praised constantly by the critics, hence making it on our list of best performances by Taapsee Pannu.
Have a break and read about 10 Iconic Roles of Dilip Kumar That We Can Never Forget
Pink (2016)
Taapsee Pannu had her Debut film in David Dhawan's Chashme Baddoor (2013), but it was her role in this 2016 spy thriller, in which she co-starred with Amitabh Bachchan, that made the audience take notice of her outstanding acting skills and the talent she possesses. She portrays Meenal, one of three people who attempt to launch a lawsuit against a wealthy politician's kid in the film. Without any doubt, it was one of the best performances by Taapsee Pannu which made her presence felt and noticed in the Bollywood industry.
Manmarziyaan (2018)
Anurag Kashyap could not have chosen a greater female protagonist than Taapsee Pannu when he got his start in the romance genre in the industry. Taapsee did an excellent job portraying an unconventional heroine who was unrepentant in her tenacity and willingness to take stuff lying down. The series involves three characters wrapped up in a tangled love story set in the region and state of Punjab and bolstered by a distinctive music track. The critics praised and applauded all the three lead actors (Taapsee, Abhishek, and Vicky Kaushal) for excellent performance, hence making this film on our list of best performances by Taapsee Pannu.
Know about India's Tennis Superstar- Sania Mirza
Game Over (2019)
Under this psychological drama-driven film, the actress yet again demonstrated her flexibility and adaptability skills as an actor. Taapsee portrayed the role of Swapna, a PTSD-affected video game creator. Whenever a serial murderer breaks into her home and compels her to perform the final game of life, the film turns compelling!
Badla (2019)
For this crime thriller, the actress joined up with Amitabh Bachchan once more, with the elder actor who plays her barrister in both films. Pannu plays a prominent accomplished entrepreneur who is the main witness in the death of Antonio, her boyfriend, in this unofficial adaptation of Former prime minister Paulo's Spanish movie The Invisible Guests. While they try to put together the puzzle, it's her connection to Bachchan.
Meet Justin Narayan, the Winner of MasterChef Season 13!
Thappad (2020)
With that same Anubhav Sinha movie, Taapsee established herself as being one of Bollywood's finest reliable and commercially viable actors. She plays a single wife who marries the topmost family in the film. Her days are peaceful until one tragic day when her partner vents his anger about not getting a work advance on her before hitting her in the face in the centre of a friend's house.
Saand Ki Aankh (2019)
The film Saand Ki Aankh is a biographical drama. Tushar Hiranandani directed the film, which starred Taapsee Pannu as a sharpshooter from North India. The film was inspired by the real-life inspiring stories of Chandro Tomar and Prakashi Tomar, both of whom are over the age of 60. The film shows how these elderly women inspire other women in India by demonstrating their exceptional sharpshooting skills. Taapsee is still lauded for her portrayal as Prakashi Tomar in the film, and it is on our list of the best performances by Taapsee Pannu to date.
Also read: 10 Iconic Performances by Surekha Sikri
Haseen Dillruba (2021)
Taapsee Pannu once again won the hearts of her fans by portraying Rani Kashyap in this film. Haseen Dillruba is a 2021 Indian Hindi-language love mystery thriller film directed by Vinil Mathew and distributed on Netflix's OTT platform. Apart from Taapsee Pannu, Vikrant Massey, and Harshvardhan Rane also appeared in the film. The film is also influenced by Roald Dahl's iconic short tale, Lamb to the Slaughter. The film has a combination of action, romance, thriller, and suspense, making it ideal for a weekend binge viewing.
Blending Cultures Harmoniously- Life of Tesher
That was all about the best performances by Taapsee Pannu which she has owned and played during her acting career to date. Which one is your favourite Taapsee Pannu movie? Let us know in the comment section below! For more such content, keep following Leverage Edu!