During the naive years of teenage, who knew that the heiress of the billion-dollar Birla group will showcase her talent to the globe by launching her own startup. Ananya Birla is a renowned musician, entrepreneur as well as a mental health advocate. Making the world groove on her heartfelt pieces, she owns the credit to many catchy songs like Better (2019), Day Goes By (2019), Hold On (2018) and many more. To many, the leading lady must be an ideal pop star but do you know that at 17 she founded a Microfinance company? So, turn up the volume for your favourite Ananya Birla– single as we go on to present you with the amazing story of this youth-icon. 
Star in the Making
Daughter to the renowned businessman, Kumar Mangalam and Philanthropist Neerja Birla; Ananya Birla was born on 17th July 1994. It wasn't unnoticed that as a child nothing made Ananya happier than music. At the age of 9, she inculcated herself in the field of music by learning Santoor. Since then, there has been no coming back for her as she found her calling at an early age. Growing up, she trained herself guitar from YouTube. 
"I was inspired by my mother who I used to watch play for hours as a kid. When I got a little older, I taught myself the guitar with YouTube videos and started figuring out how to compose too."

Ananya Birla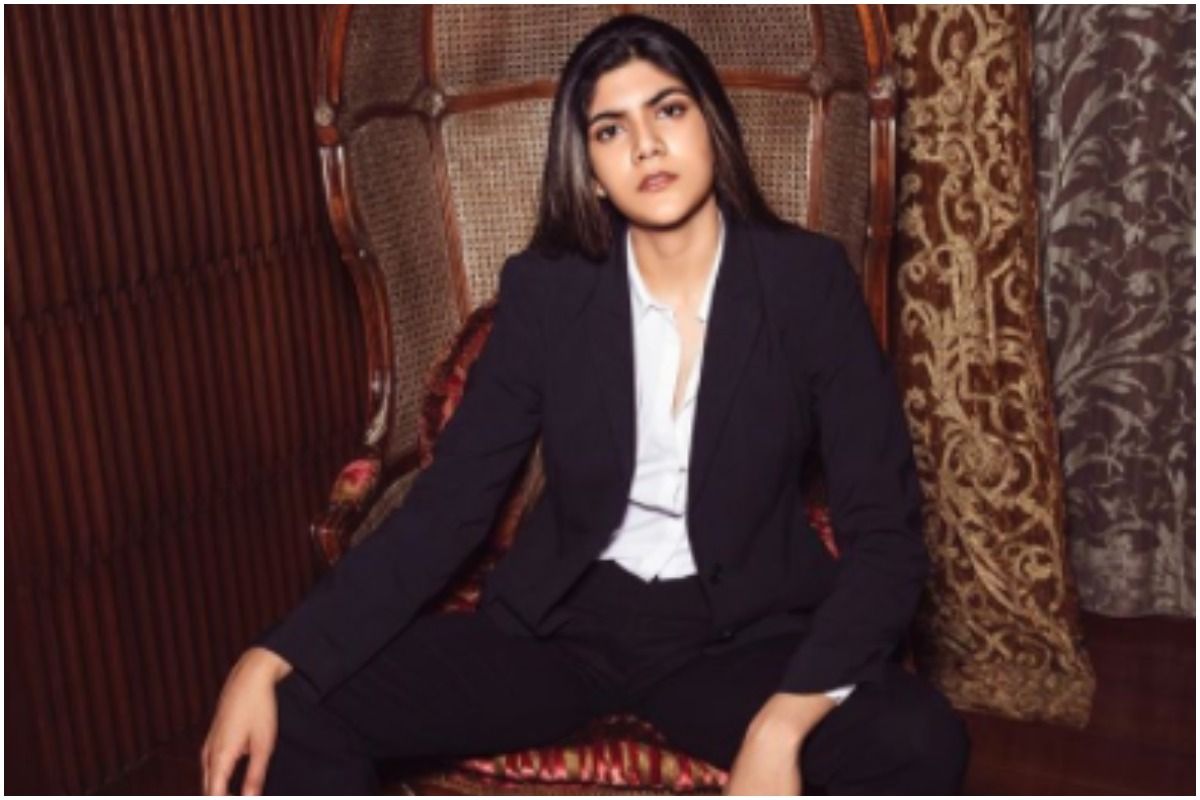 With a zeal to create an impact on society, in 2012-13, Ananya founded her very first venture named Svatantra Microfinance that aims to empower rural Indian women embracing entrepreneurship. Her business idea was to provide microloans to entrepreneurial women that can help them leverage their small scale businesses. Even having her roots attached to a well-established business family of the country, the grass was not green for Ananya all the time. During the initial days of a startup, it was difficult for her to fetch investors and clients for her business. But soon after, with the collective efforts of Ananya and Neerja Birla, the business boomed!
"Microfinance was quite unorganised at the time. The idea that a micro-loan can make a macro-difference is really what struck a chord with me, and I truly believe that small amounts of money at the right time for hard-working family businesses can do an immense amount of good for helping small businesses grow," in an interview with MAKERS.
The financial services have now helped in building more than a million dreams across the nation. Along with this, she started Curocarte, a luxury e-commerce platform for handmade products as well as MPower that aims to propagate awareness regarding mental health.
As her businesses were flying high, Anany was now all set to learn from the best- the University of Oxford! She stepped into the university to pursue study in the field of Economics and Management but it was in no time that she was convinced about following her unwavering passion- Music.
Fine-tuning the Musical Journey
Undoubtedly, Ananya Birla was born with a silver spoon but she went all out for making her mark in the music and entertainment industry. Being the 6th generation of the industrial family, she is the only Birla heir that has stepped into this domain. The year 2016 opened many new doors for Ananya as she was finally able to jump-start her music career. Spending a few months in London and collecting experiences of performing for local crowds, Ananya finally decided to return to India.
The Universal Music Group signed her up in 2016 and since then, she has managed to rise through two double platinum and three back-to-back platinum tracks. Her Afrojack- remix debut Livin' The Life in the same year made her a sensation. She was then being recognised as the first artist singing in English to hit 2X Platinum status with Meant To Be. Launched soon, her next three singles- Hold On; Circles and Better the talk of the town as they went on to be the platinum tracks.
"Many people initially told me that there's no scope for English music in India. I've heard so many 'No' that when I hear Yes, it truly hits deep and I'm very grateful for it," she says in an interview with MAKERS.
The beginning of 2019 records the launch of Ananya's lead single Blackout. She is deeply attached to this one as the lyrics have been derived from her personal experience. This song in return brought more than 10 million views on YouTube within the first week of launch. As her career took a fly and there was no coming back, he was awarded as GQ's most Influential Indians and Forbes' women to watch.
"I believe it is only when one comes out of adversity, that one starts to see the real beauty."

Ananya Birla
As her stardom grew, collaborations and duets with various singers came down her way. She launched Day Goes By that featured Sean Kingston, a renowned artist from the USA. Later in the year 2019, Ananya embarked on her first tour across India including Global Citizen and Asia's biggest EDM festival- Sunburn.
We hope that the inspirational journey of Ananya Birla from being a young entrepreneur to a global music icon has ignited the spark to follow up with your passion. Stay tuned with Leverage Edu as we go on to celebrate empowered women this month.