India has been a hub to learning and education since primitive times, continually producing intellectual writers who left an indelible impression on the global literature and people's minds. To this day hundreds of Indian authors have produced groundbreaking works which have received global recognition at the various literary and academic platforms. Some Indian authors have even sold thousands of copies of their books across the world and were conferred with prestigious awards like Man Booker. This blog lists some of the best Indian authors who can expand your imagination.
Let's shed some light on the names of some of the best Indian authors with the help of the below-mentioned list, which will be followed by a detailed explanation of some of them and also their works. Here it is:
Arundhati Roy 
Amrita Pritam
Ruskin Bond
Jhumpa Lahiri
Khushwant Singh
Rabindranath Tagore
R.K. Narayan
Mulk Raj Anand
Sarat Chandra Chattopadhyay
Vikram Seth
Aravind Adiga
Amitav Ghosh
Kiran Desai
Shashi Tharoor
Bipan Chandra
Let's explore the inspiring life of some of these best Indian authors.
Amrita Pritam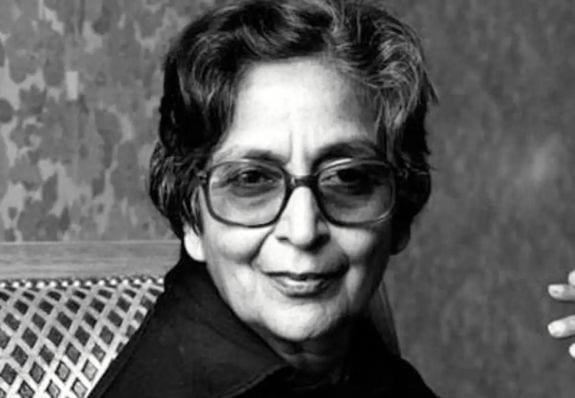 Born on 31 August 1919, she was a writer and poet. Amrita wrote extensively on feminism and the suffering of women in Punjab during the partition year. She published her first story at the young age of 16. Pritam had written books both in Punjab as well as Hindi. She went on to write around two dozen novels, collections of poetry and short stories. She was awarded the Sahitya Akademi Award as well as the Padma Shri Award. Then, in the year 1981, she also received, Jnanpith Award, considered a top literary award of India. Her famous novel is  Pinjar or The Skeleton, which later came as a film adaptation in Bollywood.
Jhumpa Lahiri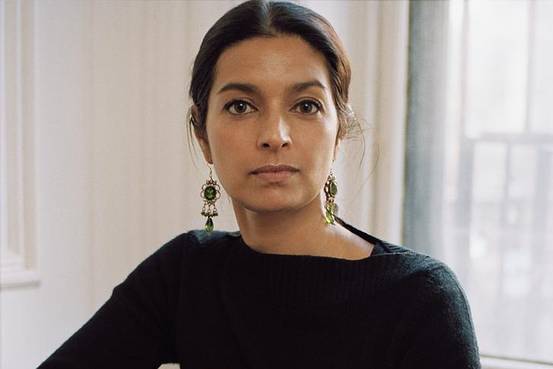 She is one of the best Indian authors, a novelist, and a brilliant short story writer. Lahiri was born, in 1967, in the city of London after which she travelled to the USA to pursue her education, and later got her masters from Boston University. It will be a surprise to many that as a struggling writer her many writings were dismissed by many publications. But soon she came up with her tour de force work 'The interpreter of Maladies'. This book is an anthology of her famous short stories. A recurrent theme of her short stories is the plight immigrants went through after partition. novels. Her fiction is famed across the world. Her major works are The Namesake, The Lowland and Unaccustomed Earth.
Aravind Adiga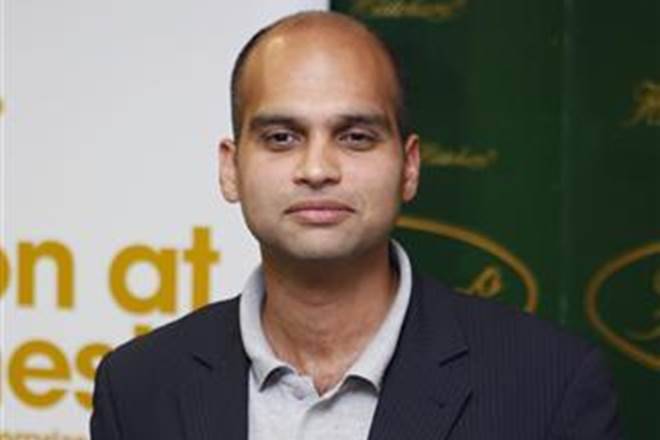 He belongs in the class of those writers whose books are simply unputdownable. Aravind was born in 1974, in India. He pursued his education in India and then Australia subsequently went on to attain a degree in English literature at Columbia University. First, he began his career as a journalist in New York and after he came back to India, he was appointed a correspondent for a renowned TIME magazine. He has written in a prolific manner on issues of politics, arts, etc.  His first novel, 'The White Tiger' was awarded Man Booker in 2008. He has written many other novels, which include, Between the Assassinations, Selection Day and Last Man in Tower.
Khushwant Singh
A household name in India who shaped the literary imagination of people in India. His reputation is not only as one of the best Indian authors but also a historian and a fiercest political observer. Born in undivided India in Hadali in 1915, he began his education journey from Government College in Lahore and completed his higher education from Cambridge University in the UK. His professional career began as a lawyer in Lahore High court. For many years he was part of the Ministry of External Affairs in India before joining AIR as a journalist. His book, Train to Pakistan, gave him prominence in the literary world. He also published a two-volume, History of the Sikhs and many novels, including, Delhi: A Novel.
Sarat Chandra Chattopadhyay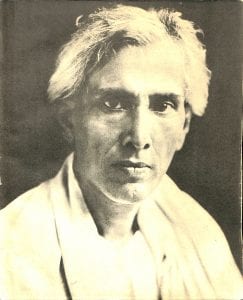 Many great personalities often vanish in the abyss of history, one such figure is that of Sarat Chandra Chattopadhyay. Born in 1876 in Bengal in an impoverished family, the financial crunch couldn't discourage his father who was also a writer, from shaping the imagination of his son, Sarat. It was due to such determined efforts that Sarat Chandra became a popular novelist of Bengal during those times. Even when he was just a teenager he began writing and published several essays. Since he was an ardent advocate of female rights he tore through the fabric of patriarchy. His notable writings include Devdas, Palli Samaj and Biraj Bau which was published during WW1.
Top 10 Romantic Novels by Indian Authors
Wish I Could Tell You by Durjoy Datta
Law of Averages: A Hilarious Love Story by Filmi Ishtyle by Kshitish Padhy
14th Feb: A Love Story by Veena C
You Are the Best Wife by Ajay K. Pandey
You Were My Crush! Till You Said You Love Me! By Durjoy Dutta
Untruly Yours by Smita Shetty
Your Dreams are Mine Now by Ravinder Singh
This Love that Feels Right by Ravinder Singh
A Bollywood Affair by Sonali Dev
My EX Fell in Love by Shubham Choudhary 
Best Fiction Books by Indian Authors
The Far Field by Madhuri Vijay- HarperCollins India
Autobiography Of An Unknown Indian – Nirad C. Chaudhuri
The Atlas of Reds and Blues by Devi S Laskar- Hachette India
Ib's Endless Search for Satisfaction by Roshan Ali- Penguin India
Deadly Shadows- Rajinder Prabhakar
The Alchemy Of Secrets- Priya Balasubramanian
Aliens In Delhi- Sami Ahmad Khan
The Atlas of Reds and Blues- Devi S Laskar
Ib's Endless Search for Satisfaction- Roshan Ali
Timeless Tales From Marwar- Vijaydan Detha, Vishes Kothari
Future Tense- Nitasha Kaul
Best Indian Novels for Youngsters
Train to Pakistan – Khushwant Singh
Curfewed Night – Basharat Peer
I too Had a Love Story- Ravindra Singh
The Inheritance of Loss- Author Kiran Desai
The White Tiger- Aravind Adiga
The God of Small Things- Arundhati Roy
You Bring the Distance Near- Mitali Perkins
The Rule Breaker- Preeti Shenoy
The Invincible Weapon- Sowmya Putta
Talking Of Muskaan- Himanjali Sankar
Faces In The Water- Ranjit Lal
Hope this blog has familiarised you with some of the distinguished and best Indian authors of all time. Aiming to be part of a top-notch educational process overseas? Let our experts at Leverage Edu facilitate your academic journey. Sign up your free 30 minutes of e-counselling with our career experts and get your academic career going!