Great view, luxurious stay, pool in the hotel, a grand room with cozy mattresses, scrumptious food, and top-notch services is what we expect when we book a hotel for a vacation. And to make our stay more comfortable and worth remembering, the Hotel Management staff puts in the efforts! With globalisation and the advent of new technologies, the Travel and Tourism Management industry, particularly Hotel Management, has become one of the fastest-growing sectors offering scores of employment opportunities with lucrative salaries. Thus, Hotel Management courses after 12th have become extremely popular amongst students. Check out this blog to know everything that a career in Hotel Management entails!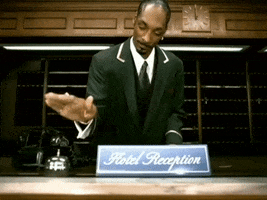 How is Hotel Management as a Career?
Structured courses, diverse syllabus, state of the art infrastructure, and opportunities to gain international exposure, pursuing a career in Hotel Management abroad comes with its own set of perks and benefits. Enlisted are some of the key advantages of studying such courses abroad.
Interacting with people belonging to different cultures and languages brings a new experience.
With focus laid more on giving practical experience over theoretical knowledge, a wide range of universities abroad offers quality education through their Hotel Management courses.
Being a global industry, you will get familiarised with the way Hotels are managed across continents.
You will get innumerable industrial training opportunities through which you'll also get equipped with hard and soft skills.
All the above factors when clubbed together will help you build a strong network of professionals.
Skills Required for a Career in Hotel Management
Every job comes with its perks and with its responsibilities. However, to establish a flourishing career, you need to have professional competencies and attributes that can set your profile apart. Enlisted are some of the major skills which you should have in order to build a career in Hotel Management.
Excellent communication skills
Interpersonal skills
Leadership skills
Discipline
Creativity and Originality
Flexibility
Patience
Problem-solving attributes
Good organizational skills
What are the Careers in Hotel Management?
The salary package after Hotel Management in India ranges from 2 Lakhs per annum up to 20 Lakhs per annum as the more experienced you get. Here are the most popular job opportunities for Hotel Management students:
| | |
| --- | --- |
| Job Opportunities in Hotel Management | Salary Package |
| General Manager | 7 Lakhs to 14 Lakhs per annum |
| Event Manager | 3 Lakhs to 6 Lakhs per annum |
| Front Office Manager | 2 Lakhs to 5 Lakhs per annum |
| Chef | 2 Lakhs to 6 Lakhs per annum |
| Bartender | 1.5 Lakhs to 4 Lakhs per annum |
| Food and Beverage Manager | 3 Lakhs to 6 Lakhs per annum |
| Executive Housekeeper | 4 Lakhs to 9 Lakhs per annum |
Here are some of the most popular careers in hotel management:
Tour Guide
Air Ticketing Agent
Executive Chef
Cabin Crew
Travel Agent
Rooms Division Manager
Graduate Hotel Careers
From finance and security to food production, there are a lot of exciting job opportunities after graduating with a Hotel Management degree. Apart from restaurants and hotels, there are various other Hotel Management jobs for fresh graduates, some of them are listed below:
Airline Catering
Cruise Ship Hotel Management
Hospital Administration & Catering
Club Management
Forest Lodges
Guesthouses
Hospitality services in various MNC's
Kitchen management
(catering food and managing kitchens in factories, schools, offices, colleges, etc.)
Hotel & Tourism Association
Self-employment / Entrepreneur
Tour Manager
Chef
Food Stylist
Popular Companies
Marriott International, Inc.
Hyatt Hotels
The Leela Palaces, Hotels & Resorts
Accor Hostels
Intercontinental Hotels & Resorts Group
Hilton Worldwide
Courtyard by Marriott
Oberoi Group of Hotels
The Taj Group of Hotels
ITC Group of Hotels
Government Jobs after Hotel Management
Are there in Government jobs in Hotel Management? There are various jobs in the public sector for Hotel Management. Here are the government jobs after Hotel Management:
IRCTC Catering Supervisor/Manager
Sports Authority of India Catering Manager
Teaching Faculty at Hotel Management Institutes
FSSAI Jobs
Indian Navy Catering Services/Indian Navy Hospitality Services
Hospitality Managers in Government Airlines
Railway Catering
Food Corporation of India (FCI)
Army or Defence Catering
Hotel Management Courses after 12th
There are numerous diploma and full-fledged degree courses you can pursue to begin a successful career in hotel management after 12th. Here are the best hotel management courses after 12th:
Bachelor in Hotel Management and Catering Technology (BHMCT)
BSc in Hospitality and Hotel Administration
BA in Hotel Management
BBA in Hospitality, Travel & Tourism
Diploma in Hotel Management Courses
Diploma in Hotel Management
Diploma in Hotel Management & Catering Technology
Diploma in Hospitality Management
Diploma in Housekeeping
Diploma in Aviation Hospitality and Travel Management
Hotel Management Courses After Graduation
Master of Hotel Management (MHM)
Master in Tourism and Hotel Management (MTHM)
MBA in Hospitality Management
MSc Tourism and Hospitality Management
MBA Hospitality
What is Hotel Management Course?
From housekeeping and front desk management to hiring human resources and handling finance, Hotel Management courses impart extensive knowledge on a wide range of subjects and train you for handling multiple responsibilities. Here are the most important Hotel Management subjects:
Communication
Hospitality etiquettes
Hotel housekeeping
Front office procedures
Food & production services
Menu planning and design
Employee & Public Relations
Hospitality property management
Catering
Business Law
Hotel Law
Food and Beverage Production
Marketing and Sales
Hotel Economics & Statistics
Project Management
Hotel Financial Accounting
Legal Frameworks
Housekeeping Principles
Practises and Principles of Management
Environmental Science
Allied Services
Front Office Fundamentals
Behavioural Science
Eligibility Criteria
Given below is the basic eligibility that is to be satisfied by the candidates willing to make a career in the Hotel Management:
Depending upon the choice of course one can select a full-time undergraduate degree to a diploma or certificate course in the field. In both cases, you must have passed 10+2 with minimum marks as prescribed by the university.
For universities abroad, a good percentile in English proficiency tests like IELTS/TOEFL/PTE, etc is required.
For postgraduation courses abroad, like an MBA, you will also require 2-3 years of work experience.
Most of the Indian universities conduct entrance examinations to select candidates for these courses.
You must have a good command over the English language as communication is an essential part of the field.
Top Hotel Management Colleges in India
There are numerous colleges and institutes offering training and academic programs in Hotel Management in India. To help you choose the best one, we have enlisted the top hotel management colleges in India:
Institute of Hotel Management, Catering and Nutrition, New Delhi
Institute of Hotel Management, Bangalore
Institute of Hotel Management, Catering Technology and Nutrition, Mumbai
Banarasidas Chandiwala Institute of Hotel Management and Catering Technology, New Delhi
Dr. Ambedkar Institute of Hotel Management and Nutrition, Chandigarh
Army Institute of Hotel Management and Catering Technology, Bangalore
Christ University, Bangalore
DV Patil University, Navi Mumbai
Top Universities Abroad
Just like choosing a field of specialisation is important, studying a course from a university that offers industrial exposure, well-equipped infrastructure, top-notch faculty, and a diverse range of electives is also essential to build a successful career in Hotel Management. Here are some of the popular universities from where you can pursue Hotel Management courses:

FAQs
What is the eligibility to pursue a career in Hotel Management?
Minimum qualification for pursuing a career in Hotel Management is 10+2 from a recognized board of education. For Pursuing bachelor courses in Hotel Management, the upper age limit candidates coming of General category is 25 years and for candidates of SC/ST/OBC categories, the upper age limit is 28 years. You can read our blog on Eligibility for Hotel Management in Canada to know about the admission process to study in Canada.
What are the best opportunities for a career in Hotel Management?
There are plenty of options you can pursue after completing Hotel Management. Some of these options include: 
1. Chef
2. Hotel Manager
3. Event Manager
4. Guest Relations
5. Client Relations
6. Catering Manager
7. Accommodation Manager
What is the duration of studying Hotel Management?
A career in Hotel Management can be pursued in three ways – Diploma, Certificate, and Degree. The degree course is a three-year course. The certificate course can be of as short as six months and the diploma courses are of two years.
Are there any scholarships for students pursuing a career in Hotel Management?
There are certain universities and institutes which provide scholarships to deserving candidates. Candidates are required to score 75% marks in graduation to be eligible for a scholarship. Candidates are required to submit proof of family income which should not be more than 2 lakhs per annum. 
Does Hotel Management Colleges provide training?
To pursue a career in Hotel Management candidates need to have certain professional training and experience. Most of the Hotel Management colleges and institutes provide 6 months of training in vocational centres, hotels, etc.
What are the higher education options in Hotel Management?
To pursue a career in Hotel Management, students can explore the options of an MBA in Hotel Management, Tourism, and Hospitality after the completion of Bachelors in Hotel Management.
What is the starting salary of Hotel Management?
Candidates with a Hotel Management degree earn varied salaries depending upon multiple factors. The average starting salary package of fresh graduates ranges from 28000 to 40000 USD per year. 
Is hotel management a good career?
Yes, opting for Hotel Management career will definitely turn out to be one of the best decision of your life. The course provides various job opportunities to students ranging from customer handling to desk jobs. 
What should I do after 12th in Hotel Management?
You can opt for one of the following courses after 12th in the field of Hotel Management – BHM (Bachelor of Hotel Management), BSc in Hospitality Management & Hotel Administration, Diploma in Front Office & Accommodation Management and BSc In Culinary Arts.

Apply now at the top Hotel Management schools in the world with the help of Leverage Edu and give the right start to your career.