Every country has a unique architectural style influenced by its history, culture and experiences. It is tough to pin down which country is the best for studying architecture because architectural appreciation varies. The best way to approach this query is to ask yourself certain questions: what type of architecture influences you as a budding architect? Are you more inclined towards contemporary style or postmodern, gothic or classic? In this blog, let us consider the best country to study architecture. We will find out the details about the countries that offer the best architectural programmes and provide you with a list of suggestions to consider before applying to any university!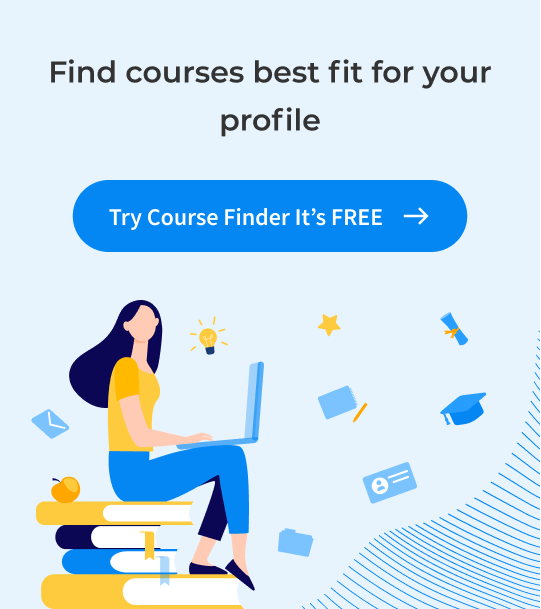 Must Read: Top Architecture Courses
World's Top 10 Universities for Architecture
Before we find out about the best country to study architecture, let us find out the top 10 universities for architecture from all over the world! Every year QS World University Rankings releases a list of subject-wise rankings for students, graduates and working professionals to ascertain which is the best university/college for them:
Here is a list of Top 10 Universities for Architecture and their QS World Rankings 2024:
Best Countries for Architecture
Mentioned below are the countries which are considered best to study architecture in. we have listed out the details about all of them so that you can choose the best country to study architecture wisely.
United States of America
Studying in the USA is the dream of many. This is because the United States is one of the most sought after countries for higher education. The country is home to some of the most brilliant architectural masterpieces the world has seen and offers over 200 professional and non-professional architectural programmes at its topmost universities and colleges. Most colleges offer bachelor, masters and diploma courses in the field and have a huge list of technical requirements that international students must fulfil to be eligible. Here is a list of some of the top architecture schools in the USA:
United Kingdom
The United Kingdom is one of the most desired destinations for architecture: they offer undergraduate and postgraduate programmes with a focus on creativity, innovation and design. Some UK colleges even offer short-term courses in architecture which you can enrol in to learn about the field and gain the first-hand experience. It is considered the best country to study architecture. One major benefit of studying in the United Kingdom is the prospect of entry into the UK labour market. The UK government provides undergraduate and postgraduate international students with a post-study work visa valid for 2 years after graduation. Some of the UK best schools with architecture programmes are:
Bartlett School of Architecture, UCL
Manchester School of Architecture
Italy
Studying in Italy is a popular choice for many students. It is the dream destination of every architect and an opportunity to study in this country which is home to marvels like The Colosseum, Milan Cathedral; Pantheon should not be passed over. Being home to such architectural beauties, it is the best country to study architecture. Italian universities offer an amalgamation of scientific and creative programmes for architecture; the courses can be tough and demanding with a focus equally on the technical and artistic aspects of architecture and its practice. The country has the maximum number of UNESCO World Heritage sites and if you are someone who is intrigued by Roman architecture then here is a list of universities for you:
Politecnico di Milano
Politecnico di Torino
Sapienza University of Rome
Netherlands
Netherland has really great programmes for those interested in architecture's technical aspects and is motivated by modern trends and technological advancements that can benefit the field. This is why most students want to study in the Netherlands. It is considered the best country to study architecture by many. The Dutch architectural designs are futuristic, innovative, and a complex blend of artistic integrity and urban needs. A major drawback of studying in the Netherlands is the language; some of the institutes' courses tend to be in their official language. Thus, if you can overcome the language barrier, then here is a list of architecture schools for you:
Delft Institute of Technology
Japan
A lot of students wish to study in Japan. It is the hub of science, technology and a fascinating blend of traditional and modern architecture. The country is known for pushing the boundaries of architecture and redefining the field itself. Japanese universities have, over the years, seen a huge increase in overseas students because of their high-quality education, numerous scholarships and work opportunities for students. Japan is one of the best countries to study architecture. If you are interested in studying architecture in Japan then you should look into the requirements and entrance exams for the same. Here is a list of universities: 
Things To Consider Before Applying
Before applying to any university/college, here are a few things you should consider:
Entrance Exams and Requirements: Most overseas colleges/universities require students to take entrance exams like GRE/GMAT/TOEFL etc.
Cost of Tuition and Living Expense: Living abroad is not cheap, especially for a student; many countries and universities offer scholarships and work permits to international students.
Research: Before applying to any college conduct thorough research on its programme, ranking, alumni and prospects.
Language Barriers: If you plan to study in a Non-English- speaking country, it is best to learn the native language of that country or learn some phrases.
Consider Your Career Prospects: If you are planning to work in your native country after studying abroad, then it is best to find out if your degree is sufficient or not.
Explore: MBA after Architecture
FAQs
What is the best country to study architecture?
The best country to study architecture largely depends on your preferences and career goals. However, some popular destinations renowned for their architecture programs include the United States, the United Kingdom, and Italy. Each offers unique experiences and opportunities for aspiring architects.
Are there scholarships available for international students studying architecture in the best countries?
Yes, many countries offer scholarships and financial aid to international students pursuing architecture degrees. Scholarships may be provided by universities, government organizations, or private institutions. It's advisable to research and apply for scholarships well in advance to maximize your chances of receiving financial support.
How can I choose the best country for my architecture studies?
To choose the best country for your architecture studies, consider factors such as your budget, language proficiency, cultural preferences, and career aspirations. Research the curriculum, faculty expertise, and reputation of architecture programs in various countries. Additionally, seek advice from academic counselors and current students to make an informed decision that aligns with your goals and interests.
Hopefully, our blog on the best country to study architecture helped you learn about the different countries that offer architectural programmes and important things that you should consider before applying. If you wish to learn in-depth about these universities and their admission requirements, you can reach out to our Leverage Edu experts!