Officially known as the Republic of Korea, South Korea is a highly developed country in East Asia. With the impetus it has placed on various levels of schooling, it has not only etched its name in the list of countries with the best education system but has also played a major role in steering economic growth. When it comes to enhancing reading ability and imparting knowledge in the field of Mathematics and Science. South Korea is counted amongst the top-performing OECD (Organisation for Economic Co-operation and Development) countries.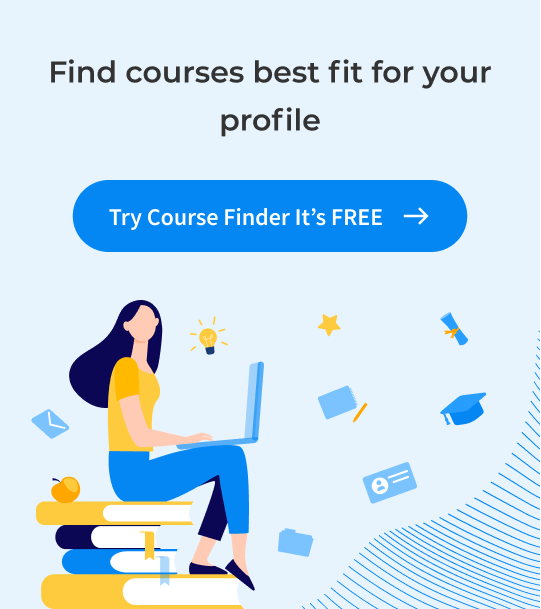 Further, with its national obsession with studying popularly called "Education Fever" and the high percentage of its citizens holding a tertiary education degree, South Korea is among the most educated countries in the world! With scores of degree and skill development courses available, state-of-the-art facilities, modern infrastructure, and scholarship schemes, the East Asian nation has become a popular study-abroad destination! So, if you are planning to study in South Korea then here is a blog that will highlight the key details about taking admission and living in the country!
Capital
Seoul
Currency
₩: South Korean Won (KRW)
Area
100,210 km²
Top Universities
Seoul National University, KAIST, Pohang University of Science and Technology (POSTECH), Korea University
Scholarships
The Undergraduate Korean Government Scholarship,
Yonsei University Scholarship for Undergraduate Program,
Global Korea Scholarship,
GKS for ASEAN Nations
Common Languages of South Korea
Korean, English and Japanese
Total Number of International Students
1,23,000 (Approx.)
Intakes 2023
August/September
Fun Facts About South Korea
Known as South Korea or simply Korea, the official name of the country is the Republic of Korea.
Seoul, the nation's capital, is a "megacity" with a population of more than 10 million.
Seoul's annual undergraduate tuition is about USD 6,500 (INR 53 Lakhs).
Up to 20 hours a week of part-time work is permitted while a student is enrolled in classes.
The nation is 99,313 square kilometres in size and has 2,413 kilometres of coastline.
Why Study in South Korea?
Here are the top reasons to consider studying in South Korea:
Quality Education
Korean universities sincerely focus on delivering quality education to their local and international students. Though there are various fields of study one can opt for, the most rewarding for Indian students are Arts, Science, and Management courses. Thus, if you are interested in shaping your career in any of these fields, pursuing undergraduate or postgraduate studies in a South Korean university will open the doors to innumerable opportunities!
Know more about the South Korean Education System!
Language
Though Korean is the official language of the East Asian nation, the English-taught programs have increased over the years. International students can now choose from an array of programs spanning various disciplines like Global MBA, MBA, Clinical Psychology, Mechanical Engineering, Public Administration, etc. International students should learn Korean when they live and study in South Korea especially when they want to settle there. It is imperative to know that almost all universities offer courses in the Korean language that vary from Beginner to Advance levels.
Safety
Moving abroad to a culturally different country can certainly give you cold feet. However, when you plan to study in South Korea, you will find the country to be extremely safe for international students. Seoul has also been placed in the 8th position in EIU's Safe Cities Index report [2019]. Hence, with a conducive work and study environment, pursuing higher education from S.Korea can be a suitable choice!
Culture
The extremely hard-working Korean students are known for being welcoming and amiable. When you will study in South Korea, students from across the globe will let you become familiar with Korean and other cultures. The food, festivities, and hospitality of the Korean people will convince you that South Korea is an ideal destination for studying abroad in a safe and secure environment.
An Information and Communication Technologies (ICT) Leader
Few countries can equal the outstanding success and contribution of significant South Korean corporations like Samsung, LG, and SK Hynix regarding ICT. Thanks Hyundai and Kia, it is also a major player in the automobile sector.
Did you know: South Korea implemented a regulation in 1999 mandating the use of Internet Explorer for all online commerce and banking. It is still there. That's probably why they miss out on so many opportunities.
Top Courses to Study in Korea
South Korea is renowned for its openness to technology, entertainment, and the media. It's a place where you may be creative and contribute new and innovative ideas to the globe. But it's also a place with a long, fascinating, and intricate political history, making it a fantastic destination for social scientists and history buffs. Here are some topics to look for in South Korea:
Explore some of the Best Countries For Life Sciences Research
Eligibility Requirements
Whether you are planning to study in South Korea after 12th or graduation, there are certain admission requirements that you need to accomplish. Here are the major requirements to study in South Korea for international students:
Education

: For undergraduate courses in South Korea, the candidate needs to have completed 10+2, i.e. 12 years of education (primary and secondary) and for postgraduate courses, you will need a bachelor's degree to apply for a master's program and a master's degree for a PhD.
Language Proficiency Tests: If you are applying for English-taught courses in South Korea, you will have to provide TOEFL scores while for Korean-taught programs, you need to appear for the Test of Proficiency in Korean (TOPIK) and then submit TOPIK scores with your application.
Additionally, you will also have to submit Letters of Recommendation (LORs), Statements of Purpose (SOP), and CVs, among others.
Join Leverage Live to score high in English Language Tests such as IELTS and TOEFL
Cost

of Studying
"How much does it cost to study in South Korea?" is a question that one must think about before deciding to start a career abroad. Depending on the course and the university you choose, the tuition fees can vary. Thus, it is advised to go through the costs and expenses before deciding to study in South Korea. Tabulated below are the total cost of living and studying in South Korea:
Tuition Fees in South Korea
| | |
| --- | --- |
| Program | Approximate Costs (per semester, in USD) |
| Associate Degree | $1,500-$2,600 (INR 1.22- 2.12 Lakh) |
| Undergraduate Course | $1,600-$10,000 (INR 1.31-INR 8.19 Lakh) |
| Postgraduate Program | $1,100-$10,000 (INR 90,091 – INR 8.19 Lakh) |
Cost of Living in South Korea
Types
Approximate Costs Per Semester
Accommodation
1. Dormitories: $600-$1,400
(INR 49,414-INR 1.14 Lakh)
2. Boarding House: $300-$600
(INR 24,570-INR 49,414)
3. Rented Apartments: $300 (INR 24,570)
* The cost can further vary based on the city, single/shared rooms, and whether it includes food services or not
Other Expenses
$400-$500 (INR 32,760- INR 40,950)
This includes transportation, food, medical insurance, internet, stationery etc. It can vary based on the city.
Top Universities

to Study in South Korea
South Korea is home to many internationally acclaimed higher education institutions and attracts scores of international students from around the world. Here are the top universities to study in South Korea:
Other than the aforementioned ones, check out some more universities in South Korea.
Gyeongju University
Catholic University of Daegu
Kwangwoon University
University of Suwon
Seoul National University
Founded in 1946, Seoul National University is considered to be the most reputable university in South Korea. Through its 16 colleges, 1 graduate and 9 professional schools, the university offers various graduate and postgraduate courses in Social Sciences, Medicine, Engineering, Fine Arts and other fields. Ranked 37th in the QS World University 2020 Rankings, its eminent alumni are Hoesung Lee (Chairman of the Intergovernmental Panel on Climate Change) and Ban Ki-moon (the eighth Secretary-General of the United Nations).
Check out Seoul National University Acceptance Rate
Korea Advanced Institute of Science and Technology (KAIST)
Korea Advanced Institute of Science and Technology was established by the Korean government, with the help of American policymakers in 1971 as South Korea's first research-oriented science and engineering institution. It is classified into 2 schools, 6 colleges, and 33 departments. It also has three affiliated institutes including the Korea Science Academy, the Korea Institute of Advanced Study and the National NanoFab Center.
Korea University
One of South Korea's oldest and most esteemed universities, Korea University was founded in 1905. The distinguished faculty body of the educational institute consists of over 1500 full-time professors with 95% of them holding PhD or equivalent qualifications in their respective fields. The university has 17 colleges and schools with 59 academic departments and programs in total. Further, it offers fellowships, scholarships, and awards under the auspices of the Korea University Foundation.
Pohang University of Science and Technology (POSTECH)
Dedicated to education and research in the fields of Science and Technology, Pohang University of Science and Technology was established in the year 1986. With 86 research institutes, 11 undergraduate departments, and 21 postgraduate courses, the university is popular amongst those who want to study in South Korea. It has partnerships with more than 130 universities across the world and for those who are not from the partner institutes, a visiting research program, running for 12 months is also available. POSTECH provides professional courses in Mathematics, Physics, Chemistry, Life Sciences, Technology, and various other fields.
Sungkyunkwan University (SKKU)
One of the notable universities of South Korea, Sungkyunkwan University was founded in 1398. The university's partnership with Samsung has helped SKKU to develop world-leading academic programs in Mobile Communications Engineering, Nanotechnology, Software Development, Energy Engineering, Business, Medicine, and Law. Through the Samsung Global Scholarship Program, 15-25 students are selected for Seoul National University's engineering program or SKKU's Graduate School of Business every year.
Yonsei University
Located in Seoul, South Korea, Yonsei University is a private research educational institute established in 1885. As one of Korea's three "SKY" (Seoul National University, Korea University, and Yonsei University) universities, Yonsei offers quality education in various fields such as Economics, Commerce, Law, Engineering branches, Medicine, Life Sciences and much more. There are over a hundred clubs at Yonsei University including the Business Innovation Track (a track aiming to stimulate the innovative young generation), International Yonsei Community (a community for global, multicultural exchange in the Yonsei society), Avenante (mixed choir in Yonsei University, composed of both music and non-music majors) and more.
Hanyang University
With its motto and educational philosophy of "Love in Deed and Truth", Hanyang University was founded in 1939. The University offers undergraduate and postgraduate courses in Engineering Sciences, Pharmacy, Science & Convergence Technology, Languages & Cultures, Communication & Social Sciences, Computing, Business & Economics, Sports and other fields. The notable alumni of Hanyang University include Chung Mong-Koo (Chairman of Hyundai Motor Group), Pyun Hye-young (Author) and Chang Chang-sun (Olympic silver medalist and world champion).
Study in South Korea for Free
Because the government covers all costs, including tuition, books, transportation, stipends, living expenses, health insurance, and Korean language classes, students can study for free.
Scholarships

for Indian Students to Study in South Korea
With South Korea's focus on increasing the number of international students and aiding those who are not financially stable, several scholarships and other awards are offered. Apart from the Government-funded schemes, almost all universities in the Republic of Korea provide grants to international students. So if you are planning to study in South Korea then, here are some of the scholarships which you can consider:
The Undergraduate Korean Government Scholarship
Yonsei University Scholarship For Undergraduate Program
Global Korea Scholarship
GKS for ASEAN Nations
Korean Government Scholarship Program
Seoul National University Scholarship For Graduates And Undergraduates
Korea University Scholarship for Graduate and Undergraduate Program
GIST Scholarship
UST Scholarships
Here are the key details of some of the major scholarships
Scholarship
Details
Global Korea Scholarship
1. For students enrolling in undergraduate and postgraduate programs.
2. Covers Airfare, Medical Insurance, Living costs, Tuition Fees, etc.
3. GPA should be above 80%
4. Candidate should not be a Korean Citizen
GKS for ASEAN Nations
1. Offered in Science and Engineering programs
2. Should hold citizenship of one of the 10 ASEAN nations
3. Fluency in English/Korean
Korean Government Scholarship Program
1. Korean and Indian government partnership
2. Master, Doctorate and Post-doctorate programs in the field of Biotechnology, Electrical Engineering, Korean Language, and International Relations
Note: A general overview of the scholarships has been given in the table above. To know more in-depth, go through the official website here. Also, check out the Korean Government Scholarship Program for international students!
When to Apply to Universities in South Korea?
Just like other popular countries, South Korea also follows a 2-semester system. So, if you are planning to study in South Korea and want to know the details regarding the fall semester vs spring semester then glance through the following points:
The academic calendar commences in March.
Some universities also offer admission in September.
For March enrollments, the applications are accepted between September-November.
On the other hand, for September admissions, applications are accepted between May and June.
How to Apply to Korean Universities?
If you are planning to study in South Korea then you should know that the application process runs based on the semester you choose. Further, all South Korean universities require students to apply directly to the university through an online application. Enlisted are a few general documents that students need to submit while sending their applications:
Properly filled out the application form.

Letter of Recommendations [LOR].

Proof of proficiency in either Korean or English language (depending on the program one is applying to)

.
Transcripts

/Academic record.

Statement of Purpose

[SOP].

Parent's and your passport

copy.
Medical Statement.
Student Visa to Study in South Korea
After securing admission to one of your shortlisted universities, you will require a study or what is called a D-2 Visa to study in South Korea. It is for any student enrolling in a Bachelors's, Master, or PhD program at a junior college, university, or graduate school. The following are the documents required for submission:
Certificate of admission issued by the president of the college or university, which includes decisions on scholastic and financial ability.
Certificate of the last school attended (Copy of the mark sheet & passing certificate)
Letter of personal reference of the financial affidavit.
Bank Statement in case the fee is paid by the student.
In the case of Research Scholars – Documents proving the Research Activity.
Learn How to Apply for a South Korean Visa: A Step-By-Step Guide
Work While Studying in South Korea
The immediate question when you plan to study in South Korea is, can you work with a student visa in South Korea? The candidates holding D-2 [Student] and D-4 [Language Trainee] visas are allowed to work part-time, provided the university they study in allows it. For this, Students need to go to the immigration office to get a permit to work part-time. While for undergraduate students, the time constraint is 20 hours a week [Monday to Friday], for postgraduates, it is 30 hours a week with weekends off for both categories.
Part-Time Jobs for International Students in South Korea
Part-time jobs are essential for international students. Here are some highlights of part-time jobs in South Korea:
South Korea allows international students to engage in part-time jobs for up to 20 hours a week. Students need to have a relevant VISA. There is no work hour limit on holidays.
Students pursuing language courses with a D4 VISA can also work up to 20 hours a week. However, they need to get permission for the same. This process can be started after completing 6 months in South Korea.
While applying for a part-time jobs approval, it is important to submit some documents which include a passport, LORs and an enrolment certificate from the university.
Career Prospects
As the most industrialized member of the OECD (Organisation for Economic Co-operation and Development) and one of the G-20 major economies, South Korea ensures a financially secure future for students following graduation. Further, with the partnerships the South Korean universities have established with various recruiters across sectors, the career prospects are immense! Though not compulsory, if you want to study in South Korea and then work, it is advised to learn the Korean language as it will give you an edge over other candidates. Enlisted are the industries which recruit scores of candidates:
Semiconductors and Electronics
Vehicle Manufacturing
Steel and Chemical Sectors
Telecommunications
Research and Development
Teaching
Job Prospects and Salary Trends in South Korea
South Korean markets are competitive but if you know the language well then your Korean degree and international background can serve as an added advantage. IT sector is the most popular amongst Indian students. With the growing political ties with the country, Indian students can find better job prospects for themselves. An IT or Computer Engineer earns up to USD 46,980 (₹38.67 Lakh) annually. Whereas the salary of a Business graduate can be around USD 74,500 (₹61.33 Lakh).
Top Recruiters in South Korea
Various companies in South Korea offer excellent opportunities to Indian students. Here is a list of such companies, most of them have branches all over the world, including India:
Samsung
IL Jin
LG
Posco
KIA Motors
Cheil
Hanon
Shinhan Financial Group
Hyundai
South Korea has a wide range of options for students who are interested in higher education, with over 370 official institutions in total. The new QS South Korea University Rankings, which features 50 of the nation's top universities and is based on the same methodology used to produce the Asian rating, can be used to get a closer look at South Korea's top colleges. Getting a degree from a South Korean University will spike your resume to the world's best job markets.
FAQs
Is it a good idea to study in South Korea?
With state-of-the-art facilities, comprehensive degree and short-term courses, a healthy study environment, skilled professors, and innumerable career opportunities, studying in South Korea is indeed a good option!
How long does it take to get a student visa to study in South Korea?
To study in South Korea, it is advised to apply for visas well within 30 days before the candidate is supposed to join the course. It generally takes 10 days for the visa to get issued.
Is it expensive to study in South Korea?
When compared to other popular countries to study abroad like the United States, Canada, and the United Kingdom, etc. studying in South Korea is cheaper. Even the living expenses of the student are not as high as the in other countries.
Is it safe for international students to study in South Korea?
As per the Safe Cities Index, Seoul is ranked amongst the top 20 safest places in the world. This can be attributed to the stringent laws the country has.
South Korea as a study destination has started gaining popularity in the past few years. With limited information and a multitude of courses available, applying to study in South Korea can be a daunting task.
If you need professional guidance and services then take the assistance of the counsellors at Leverage Edu who will not only guide you in choosing the university that offers your choice of course but will also help in completing application-related formalities!