One of the top universities in Seoul, the Seoul National University educates more than 27,000 students, which includes foreign applicants as well. SNU has several international student exchange programs with partner universities. Being one of the best universities in South Korea, many students apply to it every year but only a few get selected. The university has a significantly low acceptance rate that means only a small percentage of students who apply to the university get selected. If you know the Acceptance Rate of Seoul National University you will be able to figure out what kind of students the institute is looking for and how you can prepare your profile for that. So, let's jump into the blog!
About Seoul National University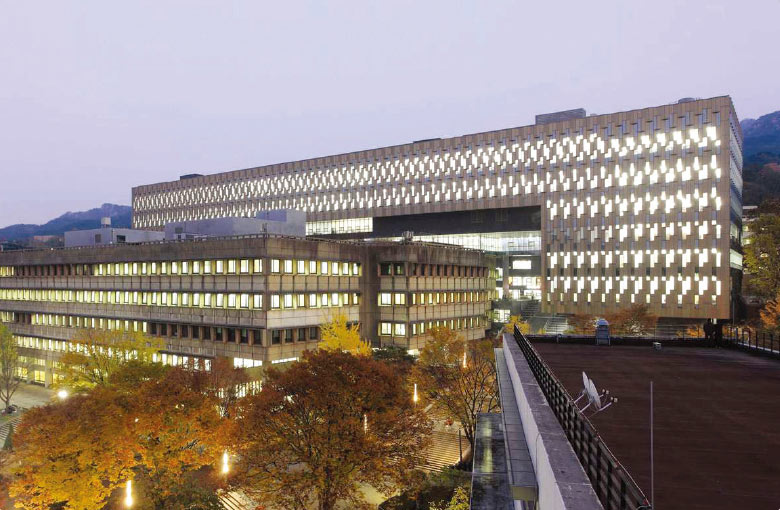 SNU is a public higher education institution in South Korea. It started with its activity and functions in 1946. The main building of the university stands in Seoul inside an urban campus. According to the international ratings, Seoul National University is considered to be the leading university of South Korea and a desirable place to study for the majority of students. The university has its place in the top 5% of the best universities of the world, which is truly well deserved. The university is known for its high education quality ranking, which makes it in the top 100 in the international rating.
In this University, there are 16 colleges that offer 83 undergraduate degree programs, while for master's and doctoral programs there is a graduate school with 99 programs across five fields of studies.
Seoul National University Acceptance Rate and Admissions
Acceptance rate
15%
Admission requirements
Graduation from high school or teachers'
college, or equivalent qualification recognized
by the Ministry of Education in Korea, and entrance examination
Academic calendar
March to February (March – June; September-February)
Enrollment
28,378
Full-time employees
5,315
Seoul National University Ranking
Following are the rankings that Seoul National University has been given by the top-ranking agencies of the world:
| | |
| --- | --- |
| QS World University Rankings 2022 | 36 |
| Times Higher Education 2022 | 54 |
| US News | 130 |
| CWUR | 31 |
Seoul National University Programs
This is a list of the top programs offered at Seoul National University at the undergraduate level and graduate level:
Seoul National University Acceptance Rate
It is believed that it is more competitive to get into Seoul National University than in the top universities in the U.S. The current acceptance rate for Seoul National University is 15%. To get admission here, one has to be more academically competent. Even though the Korean university admission policies have changed in recent years and have started to consider the more non-academic side of the applicants, the students still need to be academically brilliant.
Admissions to Seoul National University is extremely competitive. From 1981 to 1987, when an applicant could apply only to one university at a time, more than 80% of the top 0.5% scorers in the test that is given for admissions applied to SNU and still, many of them were unsuccessful. If you get a score less than the cut-line in your Korean college entrance exam, one does not have any chance to get into a certain college. The college is academically driven and it is important to get a score more than the safety point.
How to Apply to Seoul National University
Admission decisions are based on factors including academic achievement such as:
Grade point average (GPA)
Study plan
Achievement records
Descriptions of specific qualifications.
Proficiency in Korean and other languages
In reviewing applications, the admissions committee considers the level of studies completed, the quality of achievement, characteristics of the institution attended, appropriateness of goals and suitability of preparation for the proposed program of studies. Applicants will be notified of interviews when deemed necessary.
Admission Process
There are two ways to apply in SNU International Admissions:
International Admissions Ⅰ
In International Admissions Ⅰ, both the applicant and his/her parents are not citizens of Korea; the applicant is a high school graduate or has attained an equivalent level of education.
International Admissions Ⅱ.
In International Admissions Ⅱ, the applicant holds either Korean (including international marriage migrants who are naturalized as Koreans) or foreign citizenship and undertook all of his/her education (both primary and secondary; from the first year of elementary school to high school graduation) outside of Korea.
Application Fee at Seoul National University
This is the application fee that you would have to pay in order to apply to the Seoul National University:
| | Application Fee (KRW) | Application Fee (INR) |
| --- | --- | --- |
| Undergraduate | KRW 70,000 | 4352.2 |
| Graduate | KRW 90,000 | 5595.7 |
Seoul National University Fees for Indians
The fees of students studying at Seoul National University depends on the subjects that you are taking up, However, on average, the fees at Seoul National University is KRW 2,442,000- 5,038,000 per semester for international students. This is approximately INR 1.5- 3.1 lakhs per semester.
Seoul National University Scholarship
Here are a few scholarships that Seoul National University offers for international students:
Glo-Harmony Scholarship
Global Korea Scholarship (GKS) – Korean Government Support Program for Self-Financed Student
DAEWOONG Foundation Scholarship
Korean War Memorial Foundation Scholarship
Korean Government Scholarship Program (KGSP)
FAQs
Is it difficult to get into Seoul National University?
Entry into Seoul National University is reportedly more competitive than admission to the best American universities. At this time, Seoul National University has a 15% acceptance rate.
Does Seoul National University accept foreigners?
SNU does not accept transfer students from abroad. You must submit an application as a freshman if you want to attend SNU. Additionally, SNU does not count credits earned from other educational institutions before enrolling a student as part of the credits needed for the student to graduate from our university.
What GPA do you need to get into Seoul National University?
In order to have a fair chance of being accepted, Seoul National University SNU in South Korea requires students to maintain a minimum GPA of 3.6.
Are SNU courses taught in English?
Although English-taught courses are offered by each institution or department, the majority of the courses are taught in Korean.
This information will help you to decide whether to apply to SNU or not. So, all the best to you! We hope this will clear all your doubts when applying to the university. If you are looking for expert guidance to reach Seoul National University and increase your chances to get selected, book your FREE Consultation call with Leverage Edu. We will help you through the entire process from choosing the best course to visa. Don't forget to share your feedback on this blog down in the comment section!