The island nation of Singapore is a modern country of the new world. A thriving global hub, Singapore is a unique blend of both the west and the east, making it a successful country from all perspectives. With contemporary teaching styles and state-of-the-art facilities, education in the Lion City is world-class and revolutionary. It is affordable, globalized and flexible to suit the needs of the undertakers. The country has opened its arms to welcome students from all over the world and offers accredited degrees from renowned universities. If you are aspiring to study MBBS, Singapore is a wonderful pick with medical colleges recognized by international organizations like WHO amongst many others.This blog seeks to explore the prospects of MBBS in Singapore and unreveal the scope it has. Read on to know more!
Why Study in MBBS in Singapore?
Why Study MBBS in Singapore?
Studying the MBBS degree in Singapore is a lucrative proposition. There are numerous reasons as to why a student should pursue MBBS in Singapore. Colleges of Singapore charge comparatively lower tuition fees making it affordable. Additionally, the cost of living is also lower. Singapore is rising as a global hotspot amongst global education destinations with its universities being ranked in the top universities of the world like NUS was ranked 11th in the world by QS World University Rankings 2021. Students become eligible to work in government medical institutions there after completing their MBBS in Singapore. It opens up a world of possibilities with international exposure and highly equipped multi-profile hospitals and medical institutions. If you are planning to study MBBS in Singapore, the advantages are virtually limitless making it a popular choice amongst students.
Find out ways to study in Singapore without IELTS!
Eligibility Criteria for MBBS in Singapore
Students planning to study MBBS in Singapore have to meet a set of eligibility criteria carefully designed to test the aptitude and adeptness of students before enrolling them for the course. These admission criteria are decided to evaluate the academic progress of the student. As a prospective student, it is of utmost importance to be aware of these admission criteria. We have enlisted below a list of such criteria that will give you a vivid idea about the eligibility standards.
Students have to pass school from a recognized board with a minimum percentage of marks set by the institution
Some institutions might require the student to undertake English proficiency tests like IELTS, TOEFL etc.
SOPs and two LORs are compulsory that are evaluated during the application process.
The profile of the student which includes the extra-curricular activities is also considered by the universities.
Additionally, a student would also be required to undertake two additional tests-Focussed Skills Assessment(FSA) Test and Situational Judgement Test(SJT)
Course Structure and Subjects
MBBS in Singapore is a 5 year long undergraduate course, with each year focussing on a particular set of subjects. The subjects cover a range of topics related to the human anatomy and its functioning and various ailments that people are afflicted by. The course begins with general subjects in the initial years and then moves into detailed and specialized subjects. Being aware of the subjects to be covered in the course helps in preparing for the requirements that lie ahead. Listed below are some of the core subjects that are studied in the five year span of MBBS in Singapore.
Foundations of Human Biology
Musculoskeletal System
Blood, Respiratory and Cardiovascular Systems
Neuroscience
Genetics and Genomics
Immunology
Endocrine System
Forensic Medicine
Medicine
Obstetrics and Gynecology
Cancer Biology
Application Process to Study in Singapore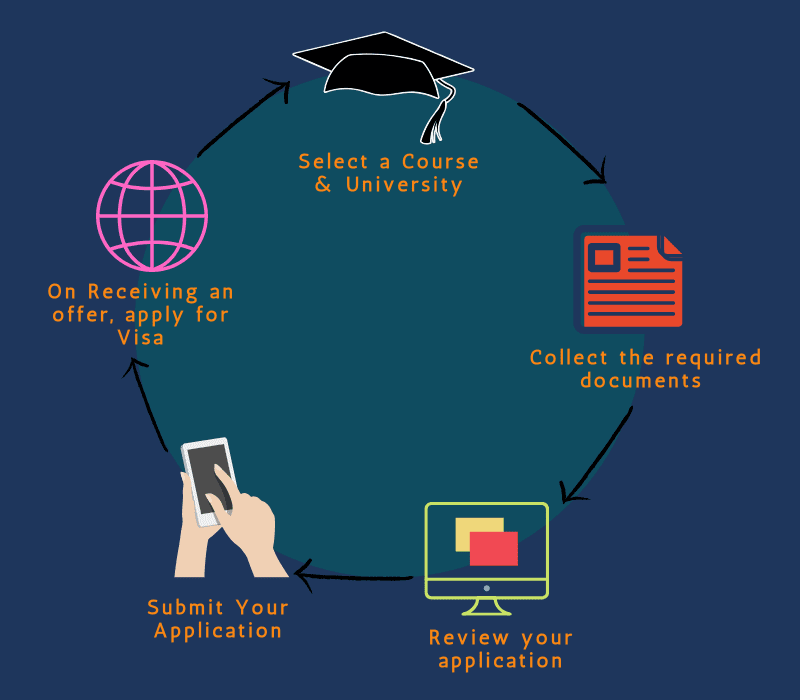 Top Universities
After deciding to study MBBS in Singapore, it is crucial to be aware of the top universities offering the degree. Picking the right university can help you earn a lauded degree and give you an edge on this competitive world. Tabulated below are universities renowned all over the world located in Singapore that offers a degree in Medicine.
Yong Loo Lin School of Medicine, NUS
Academy of Medicine, Singapore
John Hopkins International Medical Centre, Singapore
Singapore Eye Research Centre
SGH Medical Institute
National Skin Centre
Nanyang University of Technology
Have a look at the complete list of Colleges in Singapore!
Cost of Studying MBBS in Singapore
Studying MBBS in Singapore has two types of major costs- tuition fees and living costs. Living costs consist of accommodation, food expenses, utility costs and other miscellaneous needs. The tuition fee varies from university to university but approximately ranges between 2300000 INR-3000000 INR. For accommodation, off-campus rent varies from 1590 SGD(86,000INR) – 2636 SGD(1,42741INR). Other costs would amount to 500 SGD (27,071INR) approximately. These figures are indicative and the real cost might vary from the mentioned figures.
To find calculate the cost of living in Singapore, use our exclusive calculator!
Is studying MBBS in Singapore a dream you want to achieve but are unaware of how to? Experts at Leverage Edu are here to help you with your application process and admission formalities. They will help your dream of wearing a white coat and helping mankind come true. Register today for a free session!