Ireland is a part of the EU; thus, the nationals of Swiss, EEA, and EU can move without any restrictions to Ireland and be employed without the need to work in Ireland. Ireland Work Permit is the formal authorization from the Irish immigration authorities for non-EU/EEA/Swiss nationals to work in Ireland. Sometimes, even working personnel from other countries also update their visa status in Ireland to work there. Most of the international students, who study in Ireland apply for work permits post their degree completion. If you are planning to venture into higher education in Ireland, then this blog will help you collect a lot of essential information regarding the Ireland work permit application and documents required!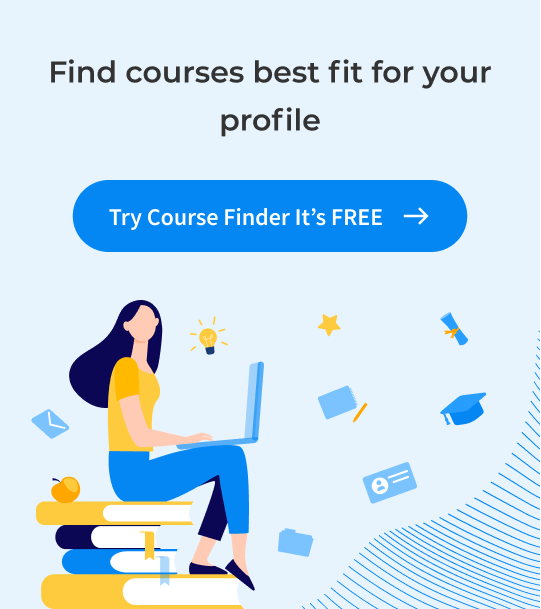 powerkit_toc title="This Blog Includes:"]
How to get a Work Permit in Ireland from India?
The Ireland general work permit is a work visa that permits non-EU nationals to work lawfully in Ireland. This is granted for 2 years and to those who are in a specific occupation. It is offered to those who have a job offer. It should be from a trading and registered employer in Ireland. The application for an Ireland work visa (General) can be submitted by the employer or the employee. It must include proof to find a Swiss or EEA national to fill the occupation. The remuneration offered for the position must be more than 30,000 euros.
How to Apply for Ireland Work Permit?
The application for an Ireland work permit begins with the choice of the type of work permit an applicant wants to apply for. Once the candidate chooses the kind of work permit they want, they are required to fill out the related application form. Here are all the details you have to fill out on the work permit application form:
The applicant's personal information and whether an agent is helping the applicant complete the form.
Registration details
Details of foreign nationality.
Details of redundancy.
Employment details.
Remuneration details.
Additional details
During the Ireland Work Permit application process, applicants can complete any section of their choice and save their progress online. They can also go back and re-edit the information entered previously.
Here is a list of the best universities in Ireland!
Eligibility Criteria for Ireland Work Permit
Individuals that are permitted for Ireland Work Permit need to fulfil criteria like:
The applicant should have a contract to work. They may also have an offer from an Irish company.
If an applicant is seeking a work permit (other than the Critical Skills Employment Permit), then the employer must clear the Labour Markets Needs Test. This test ensures that the employer of Irish origin was unsuccessful in finding an Irish or EU/EEA/Swiss citizen suitable for the work position in question.
For the applicants' seeking a Critical Skills Employment Permit, their yearly salary should meet the minimum scale of €30,000 or €80,000. This is determined by the kind of job they are seeking.
General Employment Permit applicants must have a minimum yearly salary of €30,000.
The minimum yearly wage must satisfy the National Minimum Wage for all types of Ireland Work Permit except the Critical Skills Employment Permit and the General Employment Permit.
The company of Irish origin hiring the work permit applicant must have at least 50% of the employees that are of EU/EEA/Swiss origin.
Requirements for Ireland's Critical Skills Employment Permit
To apply for Ireland's Critical Skills Employment Permit, you must have a profession that is considered a "highly skilled occupation" such as:
Natural and Social Science (chemists, biologists, biochemists, physicists, and medical laboratory scientists);
Information and communications technology (ICT);
Health (medical practitioners, pharmacists, etc);
Health and Social Services (managers and directors);
Nursing and Midwifery;
Health Associate (prosthetists, orthotics);
Teaching and Education (academics with the equivalent of a doctoral degree);
Business, Research, and Administration;
Architecture (town planners and surveyors);
Quality and Regulatory;
Media (Art Director in 2D or 3D animation);
Artistic, Literary, and Media;
Design;
Sports and Fitness;
Sales, Marketing, and Related Associate.
Document Checklist for Ireland Work Visa
Candidates must attach all the required documents to the application form electronically. They need to select the kind of document they wish to submit from the drop-down menu and upload the corresponding document online. The electronic records can either be PDF, PNG, or even JPEG/JPG. They need to be smaller than 10MB in size.
After completing all the sections of the application form on the website, candidates can print it and sign it. They can also send the documents to relevant authorities to sign them if required. Once approved, applicants must scan the documents and upload them to the online system again.
The work permit you choose to apply for will be dependent on the kind of work you opt for. Here are the documents a candidate may need:
A copy of the passport, with a photograph, signature, and other information of an applicant.
A passport size that matches Ireland's picture conditions.
A signed copy of the contract of the job position between the applicant and their employer.
For Irish residents, while they are applying, they need to have a copy of their present immigration stamp.
Important information of a person who can be contacted; according to the choice of the applicant. This may include the name, the post they have within their firm, phone number, and email ID.
Registration Pin or employer's license pin or number, given by recognised Irish Regulatory bodies or Government officials like ministers.
If there is a requirement then provide a copy of the letter of support by Enterprise Ireland or IDA.
Information related to your employer such as their name, address, and other important documents from authorised places.
Information about the applicant's job, such as the applicant's wage or earnings, job obligations, duties, and the period of their employment.
Ireland Work Permit Fee
Before the completion of the online application form, applicants are required to pay the Ireland work permit processing fee online via a credit or debit card.
Ireland Work Permit Processing Time
Applicants waiting to update their Ireland work permit status are required to be patient. The Ireland work permit processing time is around 13 weeks. To inquire about the Ireland work permit status, check DBEI's official website. You can check your visa status in Ireland via this website. Once the visa status in Ireland is confirmed as a go, you can collect your visa.
Find out the benefits of pursuing an MBA in Ireland!
Ireland Post Study Work Visa
Under the Third Level Graduate Programme, students from non-EEA countries holding student permission (Stamp 2) can apply for a post-study work visa also known as Stamp 1G. They can look for employment in the country after finishing their graduate studies.
Under Stamp 1G, graduates cannot start a business or work for themselves.
Allows graduates to work in Ireland without a work permit
Renewal of the Stamp 1G registration should be applied for annually
After 5 years on a Stamp 1G, you may apply for a Stamp 4 and naturalization in Ireland.
Is IELTS Required for Ireland Work Visa?
Applicants may be required to submit IELTS scores in order to prove English proficiency to work in Ireland. This IELTS requirement depends on the employer and the applicant's country of origin. It is best to check the Irish Embassy before applying for the Ireland Work Visa. The minimum IELTS score can range from band 4 to 6.5 depending on the profile of the candidate and the job profile.
The Difference Between Ireland Work Permit and Work Visa
To apply for a work visa for Ireland from India, the visa-subject foreign national (Indian) is required to find a job in Ireland. After the applicant successfully finds a job in Ireland, they can apply for a permit to work in Ireland from the Department of Business, Enterprise, and Innovation (DBEI). Thus, an applicant is only eligible to acquire a work visa for Ireland from India when he gets a permit to work in Ireland.
Can You Work in Ireland without a Work Permit?
There are some exemptions for people who need an Ireland work permit:
Ireland Student Visa holders– International students studying in Ireland can work for 20 hours within a week while being in school or work full time, i.e. up to 40 hours while the school is on a break.
Foreign origin spouses, civil partners, and parents of Irish citizens.
Refugees from other countries camped in Ireland.
Foreign nationals are permitted to stay in Ireland for philanthropic reasons.
Foreign nationals who are researching in STEM or general science areas under a recognised research organisation.
Postgraduate students who have employment as a prerequisite to complete their course.
Find the reasons why MBBS in Ireland is so famous among International students.
FAQs
Q. Is IELTS required for an Ireland work visa?
Yes, applicants of Ireland work visas from non-EEA nations are required to score specific band scores in IELTS to prove their proficiency in the English Language.
Q. How long does it take to get a work visa in Ireland?
The standard working time is 6 – 8 weeks for an Ireland work visa. However, if you have any assistance from immigration experts it is possible to organize into 3 – 4 weeks. 
Q. Can a spouse work on a dependent visa in Ireland?
The new policy states that dependents & spouses of green card holders in Ireland can apply for a work visa. This is for all occupations. The employer should not take a test for labour market needs for work visas for dependent/visa. 
Q. Is it easy to get a work permit in Ireland?
Yes, only if certain requirements are fulfilled:
Job offer duration – Minimum 2 years
Salary – Must be more than 30,000 euros. 
Must have a degree that is relevant to the role that they have been recruited for. 
Thus, applying for an Ireland work permit is easy which makes it a great study destination for students willing to study and settle abroad. The study abroad consultants at Leverage Edu can help you with all the necessary information and everything else required to get into a top university in Ireland!