A career in Biotechnology revolves around understanding the working of living organisms at the molecular level and their genetic makeup. This essentially forms a crucial connection between biosciences and technology. With rewarding career avenues both in research as well as industrial applications, biotechnology is steadily attracting individuals from all corners of the world. Read on to know more about the prevalent Biotechnology courses, top universities and how you can apply for them.
What is Biotechnology?
Biotechnology Engineering is an emerging discipline of engineering which is a combined education of engineering and biology for research & development. . Experts of biotechnology study its applications in the sectors of environment, animal genetics, microbiology, immunology, medical genetics and a host of other disciplines.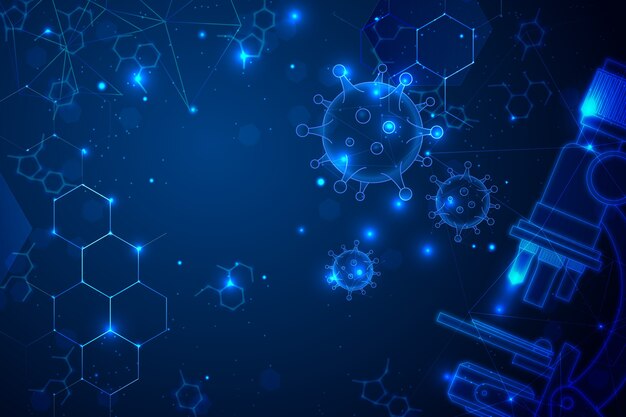 Why You Should Pursue a Carer in Biotechnology?
There are numerous reasons why a student should choose higher education in the field of biotechnology. Apart from superb career development, the biotechnology field will undoubtedly witness a massive growth in the future. Here are some of the reasons why you should consider choosing biotechnology as your higher education course.
The Education Base is Powerful
Nowadays, biotechnology engineering is one of the most demanded courses that will help you know more about the new technologies that are being introduced in the field of biotechnology. When you get accustomed to the latest technologies and tools, you will become super adaptable to the different courses.
Your Career Growth Will Become Massive
The career scope in the biotechnology field is super massive. Thanks to the availability of different types of courses, you can leverage the benefits of numerous opportunities as well as grow your professional career. On the other hand, updating yourself with the proper skills and knowledge will also boost your courage and confidence to a whole new level. When you obtain your degree from a reputed Biotechnology university, you will receive high-paying and prestigious jobs.
You Can Create a More Robust Network of Professionals
This is one of the best reasons why students should consider higher education in biotechnology courses. Not only the professionals will help learn the wider realm of the biotechnology course but also experience numerous opportunities to boost their overall skills and field of expertise. While going through the biotechnology course, you can also develop a robust network that will help you with new career opportunities.
Types of Biotechnology Courses
Universities offering Biotechnology courses delve into the specialized study of the mechanics of this field with the aim of developing a solid foundation in individuals. Further, higher-level courses focus on a particular aspect of biotechnology such as cell biology, genomics, damage and repair in biological systems, stem cells, regeneration and ageing and so forth. Students are also offered a range of electives to diversify their knowledge and encourage them to participate in seminars, workshops, and training.
Undergraduate Degree Programs [3-5 years]: Designed to introduce students to the basics of biotechnology, its components, and applications, undergraduate-level Biotechnology courses like BSc Biotechnology, combine a bit of both theoretical knowledge and research inquiry. Further, opportunities for hands-on training under a professor, at research institutions or at enterprises help in knowing its applications. Topics generally covered include microbiology, health product regulation, animal physiology, organic chemistry, molecular genetics, pharmaceutical development, bioethics, etc. A high school qualification in physics, chemistry, biology, and mathematics is recommended.
Postgraduate Degree Programs [1-3 Years]: An MSc Biotechnology, MA in Biotechnology, and a dual and joint degree program are the most favoured graduate courses in this field. Dealing with advanced topics related to the sector as well as allied fields, postgraduate Biotechnology courses are designed to equip students with the necessary methods of critical analysis, data analysis and interpretation and research tools. Laboratory experiments and field studies also form an integral part of the curriculum. Topics include protein chemistry, glycomics, metabolomics, bioprocessing, bioinformatics, etc. Undergraduate degrees in a biology-related course are recommended.
Doctoral Degree Programs [Highly Varies]: Amongst many, PhD in Biotechnology courses are extremely advanced and are research-oriented. Usually undertaken by a handful of individuals, the degree program opens the door to an array of career opportunities in various fields. It involves heavy usage of research tools, survey methods, and statistical software.
Related Articles: BSc Microbiology Syllabus
Universities
Several institutions across the globe offer highly rated Biotechnology courses attracting scores of international students. The range of courses offered extends from traditional degree programs, as discussed, to short-term courses like graduate certificates or diplomas. Further, you can also explore dual degree options combining disciplines of Management, Engineering and even Social Sciences. Glance over the following rank-wise list of universities which you can consider:
Related Articles: MSc Colleges
Biotechnology Courses: Admission & Application
Students must bear in mind that in order to study abroad in their choice of Biotechnology courses, they are required to submit an application at the concerned university's portal complete with all the mentioned materials. Typically, this includes submission of official SAT/GRE/GMAT and IELTS/TOEFL scores, Statement of Purpose (SOP), Letters of Recommendation (LOR), official previous university transcripts, resume or CV and research proposal [if required], amongst others. 
Eligibility Criteria
This is one of the most important things you need to know. Before you submit your application to foreign universities, make sure you check the eligibility criteria to determine whether you're eligible to go for this course or not. Here's a list of the eligibility criteria you should know:
You must pass your class 12th examination where you need to have at least 50% marks in the pure science stream.
The admission to the biotechnology courses will depend on the entrance as well as merit basis.
You also need to apply and pass the entrance exams, depending on the course you're choosing.
You can complete the PhD courses after you complete your MSc in Bioinformatics or Biotechnology.
Required Documents
Here are the important documents you need while applying to a foreign university for your higher education in the biotechnology field:
University offer letter
Bank statement
Address proof
Passport sized photographs
Scope of Biotechnology
Scope of Biotechnology: It revolves around various biological systems with technology to develop products or processes. The outcomes of biotechnology help in addressing many problems across many industries. The sphere of biotechnology includes:
Medical Biotechnology – It implies its applications in the field of the healthcare industry.
Pharmaceutical Biotechnology – It deals with therapeutic elements that resulted in the surge of biotech companies involved in the pharmaceutical sector.
Plant Biotechnology – In this, biotechnology helps to bring a vital source of many raw materials and food to earth.
Food Biotechnology – It surmounts the difficulties in food production, processing, and preservation.
Environment Biotechnology – It aims to restore the balance between nature, ecology, and human interest.
Biotechnology Courses: BSc Top Colleges in India
There are wide varieties of BSc biotechnology programs offered in top institutes which are given below:
JMI, New Delhi
Fergusson College, Pune
St. Xavier's College, Ahmedabad
Banasthali Vidyapeeth, Jaipur
Shiv Nadar University, Greater Noida
Mumbai University, Mumbai
Christ University, Bangalore
The New College, Chennai
KJC, Banglore
Biotechnology Courses: BTech Top Colleges in India
Listed down are the top-ranking institutes in India that offer Btech in Biotechnology:
Manav Rachna Institute of Research and Studies
IIT Delhi
Delhi Technological University
Netaji Subhash University of Technology
NIIT University, Neemrana
Amity University, Gurgaon
BSc Biotechnology vs BTech Biotechnology
Both BSc and Btech are specialized courses in the field of biotechnology. However, there's a slight difference between them:
| | | |
| --- | --- | --- |
| Parameter | BSc Biotechnology | Btech Biotechnology |
| Overview | Focus on Cellular & Biomolecular processes | Focus on theory & practicality in the areas like Biological Chemistry, Microbiology, Molecular Biology, Analytical Techniques & Bioinformatics. |
| Course Duration | 3 years | 4 years |
| Eligibility Criteria | Passed 10 + 2 Physics, Chemistry, and Biology are compulsory. | Passed 10 + 2 Physics, Chemistry, and Biology compulsory. |
| Admission Procedure | Merit/Entrance | Merit/Entrance |
| Job Roles | Lecturer, Marketing Manager, Biotech Product Analyst, Research Scientist, etc | Maintenance Engineer, Service Engineer, Export & Import Specialist, Biotechnological expert, etc. |
| Average Fees | USD 689 – USD 2758 | USD 1655 – USD 14,482 |
| Average Salary | USD 4137 – USD 11,034 | USD 5517 – USD 9655 |
The Application Process in India
Aspirants seekings admission in biotechnology courses must have passed the 10+2 or equivalent exam. Also, they need to have Physics, Chemistry, and Biology as core subjects. A minimum of 50% overall is required and 60% in each core subject. Both PCB & PCM candidates are eligible to reply.
In some cases, candidates need to clear entrance exams such as DUET, KITTEE, SAAT, etc.
It is a university or college-level exam.
Also Consider: MSc Bioinformatics
How undergraduate degree in biotechnology can prove beneficial for you?
When you successfully complete your undergraduate degree in the field of biotechnology from a reputed university, you will be able to complete higher education as well as related courses. You can also receive numerous job offers in different sectors such as Lab Technician, Biotechnologist, Microbiologist, Biochemist, and Pharmacist.
Is biotechnology a reputed as well as professional course?
Biotechnology is undoubtedly a professional course. It's one of the best branches of Engineering and Technology.
Which course will prove most useful after completing B.Tech in biotechnology?
Some of the most famous courses that you can pursue after completing your B.Tech in biotechnology are MBA Biotechnology, M.Tech Biotechnology, and MSc Biotechnology.
Since admission to top universities is highly competitive, you'll need to submit an application that is immaculate in addition to having strong academics. You may enlist the assistance of Leverage Edu specialists to assist you with the application process so that you can realise your goals. Call us immediately at 1800 57 2000 for a free 30-minute counselling session.