Demand for engineers is rising with each passing year and with the fierce competition in this field, engineers with the required skills for the particular job type have become the more important criteria of selection. Engineers are vital for the formation of a skilled and educated workforce for any country. They are responsible for the improvement and development of the existing technology as well as the introduction of new technology to ease as many human efforts as possible. Enrolling in an MTech program after completing a bachelor's degree gives you the opportunity to explore both managerial as well as professional engineering roles. There is an option of MTech for working professionals, to help them elevate their position in an organization. A master's degree allows you to specialize in your interested technical field along with giving you an edge over your colleagues.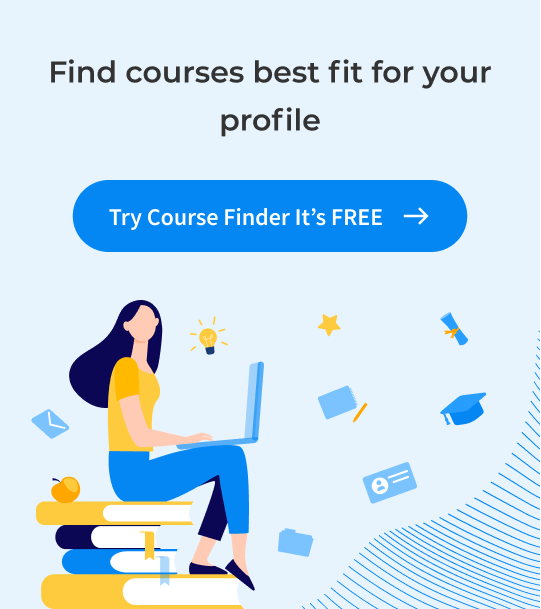 Must Read: Top MTech Courses
IIT Delhi MTech for Working Professionals
IIT Delhi offers MS (Research) programs in the part-time mode especially under MTech for working professionals in India. Under the part-time IIT MS (Research) and MTech programs, you need to complete the credit requirements in a total of 6 semesters which can be extended to a maximum of 10 semesters. IIT Delhi offers 8 am to 10 am classes for its MS (Research) program for working professionals to help them take up classes while also continuing with their respective work responsibilities. IIT Hyderabad also offers a part-time MTech in Data Science for working professionals in India.
You can also explore various IIT Delhi courses for working professionals as the institute is also offering certificate courses in sensor, instrumentation, and cyber-physical engineering.
BITS Pilani MTech for Working Professionals
BITS Pilani also offers UGC-approved MTech programs for working professionals. These part-time MTech programs are provided for different specializations in Engineering & Technology. Here are the BITS Pilani MTech programs for Working Professionals:
| | | |
| --- | --- | --- |
| BITS Pilani MTech | Duration | Fees (per semester) |
| MTech Software Systems | 2 years | 55,000 INR |
| MTech Design Engineering | 2 years | 55,000 INR |
| MTech Embedded Systems | 2 years | 55,000 INR |
| MTech Software Engineering | 2 years | 55,000 INR |
| MTech in Manufacturing Management | 2 years | 55,000 INR |
Part-time MTech
BTech graduates who are confused, about whether to start working or pursue higher studies, can choose to pursue MTech for working professionals in India through distance learning programs. These are designed to provide you with quality education, regardless of where you are. Further, MTech distance education courses are the best for working professionals as well as those who can't attend full-time college study and hence are provided with the necessary study materials, online sessions as well as weekend classes under these programs.
Executive MTech
Although this is a relatively new program, more and more institutes are adding this to their academic curriculum. Generally spanning for a duration of 1 year, Executive MTech for working professionals is designed in such a way that these professionals can quickly finish the degree course in no time and return back to their workforce. Recently, IITs have also started offering a part-time MTech for working professionals which is a three-year program.
Weekend Programs
These programs are also offered by academic institutions wherein classes are conducted on Saturdays and Sundays, making it convenient for working professionals to catch up with their studies besides work. These master's level programs have been introduced to help working professionals keep up with their studies as well as their work responsibilities.
Must Read: How to Do MTech Without GATE?
Popular MTech Specialization
Let us take a look at some of the popular specializations for MTech-
Thermal Engineering
Instrumentation and Control System
Advanced Computing
Power System
Electronics and Computer Engineering
VLSI System Design
Process Control and Instrumentation Engineering
MTech for Working Professionals in India
There are various programs for MTech for working professionals in India making it possible for graduates to pursue MTech while doing a job. Here are the top courses for MTech for working professionals in India:
MTech for Working Professionals at IIIT Kottayam
MTech and MBA (Working Professionals) at IIIT Hyderabad
MTech (Working Professionals) at IIIT Bangalore
Online ME/MTech Courses at the Indian Institute of Industry Interaction Education and Research (IIIIER)
MTech Software Systems for Working Professionals at BITS Pilani
M.Tech (Web-Enabled) by Centre for Continuing Education (CCE)
Eligibility Criteria
There are certain eligibility conditions to be fulfilled in order to seek admission in MTech for working professionals:
The applicants must appear for the Common Entrance Test (CET) as required by specific Indian institutes to gain admission. 
The applicants should have a valid score both in their BTech or BE in a related field as well in CET.
Candidates with work experience are also preferred for part-time or executive MTech for working professionals.
*However, these are general eligibility requirements, which may vary from university to university or college to college.
Know All About MBA after MTech!
Specializations Offered
Similar to the BTech degree, some of the specializations offered in MTech for working professionals are as follows:
Software Engineering
VLSI System Design 
Chemical Engineering 
Process Control and Instrumentation Engineering 
Thermal Engineering 
Power Systems Engineering 
Top Universities for MTech for Working Professionals in India
For the aforementioned courses, there is a wide range of universities in India that you can choose from for pursuing a part-time, weekend or executive MTech. Here are the top institutes and universities offering MTech for working professionals in India:
Institute
Course Offered
NIT Jalandhar
MTech in Industrial Engineering
Anna University
M.E in Construction Engineering
and Management
Institute of Chemical Technology, Mumbai
Master of Chemical Engineering
Delhi Technological University (DTU)
MTech in Structural Engineering
IIT Mandi
M.S. by Research in Electrical Engineering
UEM Kolkata
MTech in Computer Science and Engineering
Also Read: PhD after MTech
Career After MTech
Candidates prominently opt for a career in majorly two options such as Industrial jobs or research work. As per the degree you hold you can target the choice of field with respect to your career goals. You can easily acquire higher-level technical jobs in high-end organizations belonging to various sectors such as IT. On the other hand, you can also carry on with your research of MTech and establish a career in this field. Those who are interested in setting up a career in the field of academics, they can go on to pursue higher-level courses like Ph.D. However, here are some of the prominent job profiles along with salaries that you can acquire after completing MTech for working professionals-
| | |
| --- | --- |
| Job Profiles | Salaries |
| Senior Engineer | 3-12 Lakh |
| Project Manager | 3- 18 Lakh |
| Software Developer | 3-10 Lakh |
| Research Associate | 3-9 Lakh |
| Maintenance Manager | 3-10.8 Lakh |
| Machinery Engineer | 4-15 Lakh |
FAQs
Can I do MTech while doing the job?
Yes, you can get enrolled in MTech and complete your course while pursuing your job.
Is MTech a professional qualification?
Yes, MTech is a postgraduate level course that can be pursued by those who possess BTech and related degrees in the field of science. The degree awarded in the course will reflect your master's level education in the sub-field of science.
Can I do MTech in IIT while doing a job?
Yes, you can pursue MTech in IIT while doing a job as IIT offers special part-time MTech courses for working professionals.
What is the salary after M Tech?
The particular salary after completing MTech will depend upon the specialization as well as the organization that you have chosen. However, the average salary ranges from around 8-18,00,000.
Is GATE compulsory for Mtech?
When it comes to pursuing a PhD in India, presenting your Ph.D. score is necessary.
Hopefully, this blog has provided you with more clarity about MTech for working professionals, who looking for an excellent way to take their career to the next level. Our experts at Leverage Edu can help you with a range of opportunities to shape you into a global leader.