Russia has invested immensely in the education sector, particularly STEM courses, and extends support to international applicants.  The country's keenness to mark its global footprint in higher education is what has made its various degrees and courses enticing for international students, given the modern and state-of-the-art infrastructure and multiple career opportunities that are offered.  Read this blog to further learn more about different ways of applying for Russian Scholarships to various coveted universities, the requirements to study in Russia and its advantages!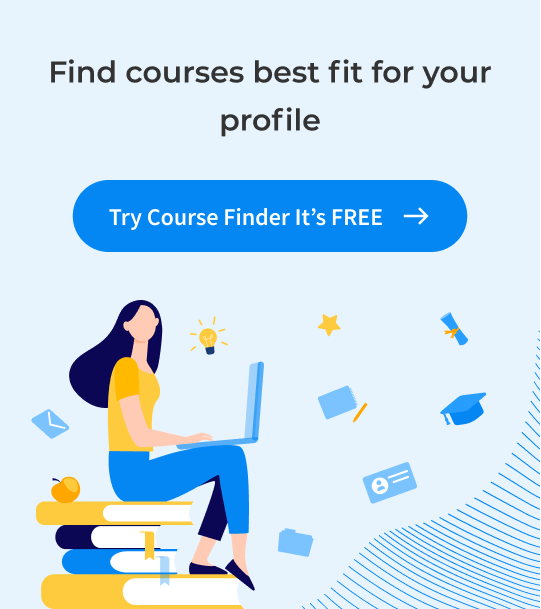 Best Russian Scholarships for Overseas Students
Scholarships are an essential part of an international student's study abroad venture. It not only reduces the burden of expenses but also makes them more responsible. The Russian scholarships can be divided into scholarships that are government funded, non-government-funded, and university-specific.
What Do Russian Scholarships Not Include?
Cost of travel to and fro Russia or within the country
Living expenditure
Voluntary health insurance policy
Overseas students (graduates) who are completing their internships are not liable for maintenance allowance- only dormitory provision
The Rossotrudnichestvo (The Federal Agency for the Commonwealth of Independent States, Compatriots Living Abroad, and International Humanitarian Cooperation) manages the allocation of quotas via its global office network as well as the Russian embassies overseas. Hence, depending on the country where you reside, the exam/interview schedule will be published and mailed to the candidate.
Below we have mentioned different popular and best Russian scholarships for international students, in detail.

Government Funded Scholarships
Before we get into the government-funded scholarships in Russia, let's see what they include and do not include.
The Russian Government Scholarship includes:
The tuition fee for the entire duration of your chosen programme
The maintenance allowance irrespective of the candidate's score throughout the year
Accommodation for dormitory
The Russian Government Scholarship does not include:
Living expenses
Travel costs
Health insurance policy
Now onto the popular government-funded scholarship in Russia:
Uniform State Examination(EGE) Route for Scholarships by the Russian Government
To avail of a government-sponsored scholarship, overseas students can apply to a Russian university by clearing an exam called the Uniform State Examination (EGE) which is also undertaken by Russian high school students for undergraduate programs. Apart from this, the Russian government also offers certain 'state-funded spots' to overseas students for admission to various universities.  In 2020, 15,000 spots were announced.  A Russian Scholarship awarded to a student includes:  
Free tuition for the entire program chosen by the candidate. In 2020, the average scholarship amount was 1,484 rubles/month (equivalent to nearly US$22)
A maintenance allowance through the entire duration of the program, notwithstanding the student's performance
Dormitory accommodation is also a part of the Russian Scholarships, depending upon its availability.  
Candidates who are not fluent in Russian in order to pursue a degree in their chosen subject would be enrolled in the preparatory department where they will study Russian for one year, along with general disciplines based on their chosen subject.  
Non-Government Funded Scholarships
Here are the non-government scholarships in Russia:
The Russian Scholarships Project – Open Doors Russian Scholarships
The Ministry of Education and Science of the Russian Federation and the Global Universities Association are collaborating to offer the 'Open Doors Russian Scholarships' for overseas students from any country to study in Russia.  This scholarship can only be availed based on the results of a competitive exam in order to pursue a Master's degree in economics, computer science, physics or mathematics.
The students who qualify as the winners and runner-ups for the Russian Scholarships will have the opportunity of pursuing a master's program and apply to a Russian university with a 100% waiver on tuition.
The project is Russia's first international competition for prospective master's students. The scholarship is provided to all those studying for a master's degree in mathematics, physics, computer science or economics in Russia.
In order to apply for this scholarship, you just got to fill out the application form and submit the required documents.
Benjamin A Gilman Scholarships
More than 2,900 scholarships are granted to US undergraduate citizens nearly US$ 5000 to either study or pursue an internship abroad.  A candidate who is studying a foreign language- like Russian- is entitled to be automatically considered for the Critical Need Language Award of $ 8,000.
BP in Russia Research Scholarships
Russian scholarships ranging from RUB 15,000 to RUB 35,000 per month are available to students pursuing degrees in energy and economics at one of the Russian university partners. Applicants must be receiving financial aid from the government, have great grades, and have a desire to advance in their chosen field in the future.
University-Specific Russian Scholarships
Here are some of the most renowned and popular University based Russian Scholarships for international students in Russia:
National Research Nuclear University (Mephl)
The name of the university itself suggests that the university is a research focussed university. The university invites leading Russian and foreign scientists to work at Russian institutes of higher education. Mephl receives grants to support undergraduate and young students, young scientists, candidates and doctors of sciences, as well as leading scientific schools of the Russian Federation, as approved by the Council for the Science of the Russian President and the Government of the Russian Federation. Therefore, it provides several scholarships in Russia. The scholarship program works on providing appropriate research opportunities to all the esteemed science enthusiasts in the world.
Moscow Institute of Physics and Technology
MIPT offers scholarships in Russia, to students who demonstrate the potential for superior academic performance. The grants are awarded on a competitive basis. Students receive financial aid in the form of a regular monthly stipend based on their academic performance. Here is a list of all the documents required for applying to this scholarship-
Application form with a photo
Copy of passport
Official academic transcripts with the list of subject studies and grades.
Copy of medical report showing that you do not have any medical restrictions for studying in Russia.
HSE University Global Scholarship Competition, Russia (full scholarship for Master's Degree) 
HSE University is a renowned Russian economic and social science institution located in Moscow which has built a reputation for its high-quality education.  The 5 winners of this competition will be granted discounts of up to 50% on their tuition fees for their graduate program.  These Russian Scholarships are applicable to both overseas students and Russians; the participant needs to be below 40 years of age in order to apply.  
The university provides a variety of scholarships in Russia, for international students, covering 25-100 per cent of their tuition fees at all study levels. However, the university scholarship only covers the tuition fees and all the remaining costs need to be incurred by the student themselves. HSE offers various scholarships to non-Russian nationals and the amount of the scholarship is directly proportional to the student's good academic performance.
In order to retain the scholarship, the recipient must meet the following requirements-
Not to miss any assessments for no valid reason
Not be subject to any disciplinary action.
He/she should have no more than two grades lower than 6.
Educational Grants by Medical Colleges in Russia
The requirement to study in Russia for this grant is that the international student should be academically proficient.  In that case, he or she may apply for a scholarship to medical colleges in Russia through two routes:
 Uniform State Examination (EGE) Route for Scholarships by the Russian Government- where the candidate needs to write an exam in order to qualify for a Russian Scholarship.  
University-specific scholarships are offered by most medical colleges in Russia.  Medical universities in Russia accept international students on scholarship as long as the criteria are fulfilled.  
HSE Gold Funding for International Students
This is a funding program granted by HSE University for deserving international applicants for both undergraduate and graduate-level education at their institute. Applicants for the undergraduate program need to meet the following criteria:
140-149 points – 25%
150-169 points – 50%
Above 170 points – 70%
Applicants for the graduate program need to meet the following criteria:
50-59 points – 25%
Above 60 points – 50%
HSE University grants a monthly scholarship amounting to RUB 1,500 and free tuition for the entire duration of the program.
Russian International Olympic University
The scholarship program is run by Vladimir Potanin Foundation and offers 20 Russian Scholarships in Russia itself to study master's of sports administration at the university. The scholarship covers tuition fees, accommodation costs and a monthly stipend.
The program aims to provide networking opportunities for all young professionals looking to accelerate their careers in sports business and marketing.
Lomonosov Moscow State University
Lomonosov Moscow State University offers scholarships in Russia at various degree levels. The university provides a total of 10 scholarships.  Here is a list of 10 scholarships offered by the university-
IAL Research Grants for Doctoral Studies
KKADC Overseas Arts Administration Scholarships
POGO-SCOR Visiting Fellowships for Developing Countries
National Arts Council, Arts Scholarship in Singapore
Deutsches Historisches Institut Moskau- Doctoral Scholarship in Russia
Asia Pacific Foundation of Canada
Ritchie- Jennings Memorial Scholarship Program
Royal Society International Exchange Program
ITMO University Fellowships and Visiting Professorships Program
MOE-AU Scholarship for Singaporean Students
Tomsk State University 
Tomsk State University offers financial support to international students to help them with their research. The scholarship program covers accommodation at the university dormitory and air tickets. However, the total sum depends on the period of your research at the university. 
All undergraduates and graduates with good academic performance can apply for this scholarship. In order to apply you need to submit your official transcript records, a learning agreement approved by your home university and a certificate or document certifying your proficiency in the language (English or Russian depending on the language of instruction at the university.
Advantages of Applying to Russian Universities
International students have the option of choosing out of 766 universities across the country, 205 different fields ranging from Mathematics to Dramatic Arts and 657 different subjects to major in for their Bachelors Masters or PG programs.    
Another advantage, if you apply to a Russian university, would be that it won't be necessary to learn Russian as most programs are offered in the English language. If you are very keen, then you can also explore the opportunity of learning Russian alongside!
How to Apply for a Russian Scholarship?
Scholarships in Russia, especially the ones granted by the Government of Russia, are awarded to students by judging them on their academic merit. The commission looks at:
Your marks from Secondary School if applying for a Bachelor's Programme
Your marks at the undergraduate level if applying for a Master's Programme
It is important to read up and know about the entire selection process as well as collect all the necessary documents. It is also advisable to enrol in a Russian language programme. Enrolling in a Russian language programme will help you understand the language easily once you are in Russia.
Follow this procedure to get selected for a scholarship in Russia:
Once you have selected the university and course you want to choose, check the scholarships available for that course.
You can search online for your research but is recommended that you confirm it with the Russian embassy in India.
Next, register on the scholarship website and fill out an online application
Here, you need to mention your personal details, the specialization you are applying for, your current education, your profession, and your level of Russian.
You can choose not more than six universities to apply for
Take the competitive interview/ examination for your admission to the competitive selection
Once you get admission to the universities, you will be informed about whether you qualify for the scholarship or not.
You can check your selection on the list of candidates on the site or the representation of Rossotrudnichestvo or the Russian Embassy in your country
FAQs
1. Is it difficult to get a scholarship from the Russian government?
Russia awards government scholarships to students who are exceptionally talented and are able to present their interests to the judging committee well. The procedure is surely not easy, but you can get some head start if you have an excellent academic record and have learned enough Russian.
2. How are scholarship quotas allocated to countries for scholarships in Russia?
The number of scholarships in Russia depends on the intergovernmental agreements between your country and Russia. You can contact the Russian embassy to inquire about the number of scholarships in India.
3. How to check if I have got the Russian Scholarship?
You can contact the office of Rossotrudnichestvo or the Russian embassy after you have taken the competitive examination for selection for the scholarship.
4. When do applications to Russian universities open?
Usually, applications for Russian Universities open in late June every year and the exact date is announced on 1st October of the previous year.
The fee structure in Russia is comparatively affordable, and with a Russian Scholarship, you gain the advantage of high-quality education at a minimal cost. Thus, Russia is a great destination for studying abroad. If you require any help for the same, the experts at Leverage Edu can help you with the scholarship process to pursue your dreams.