The tourism industry is known for career opportunities and the perks that it comes with. It is one of the fastest-growing industries with opportunities that one can explore and look forward to. It not only has a lot of employment opportunities but also has interesting future prospects that involve travelling, guiding trips etc. and not to forget the well-paid job that comes with it. Students studying Travel and Tourism have opportunities available in both sectors which automatically gives you leads you to a path of a bright future. This blog will guide you through a career in Travel and Tourism and make you familiar with the various job prospects that this industry entails.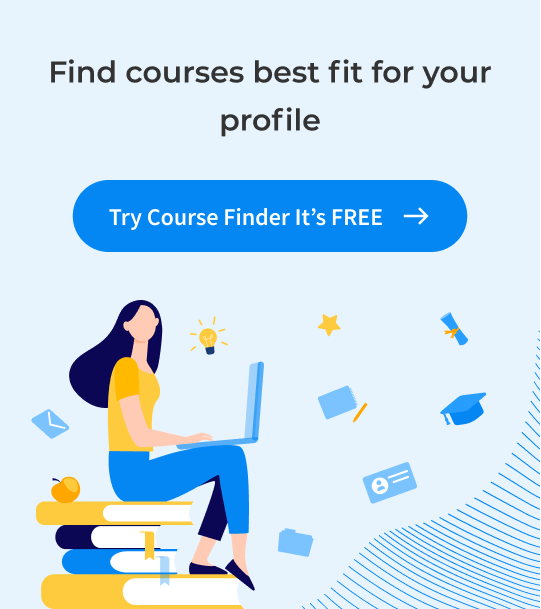 Popular Careers in the Travel and Tourism Industry
If you are a student of Travel and Tourism or if you are planning to study in this field and are looking for the various prospects that this field entails before investing your future in it, then here are some job options for a career in Travel and Tourism.
Travel Agent
You might be familiar with what a travel agent does as you might have encountered a few while travelling, but the role of a travel agent does not end there. A travel agent researches, plans, and organizes trips for individuals and groups. A travel agent usually works for a travel agency that organizes various business and leisure trips and makes sure that the tourists and travellers have a comfortable journey and makes sure that their stay is comfortable. Other things that a travel agent works for is to make sure that the customers get comfortable accommodation, visas, travel, foreign exchange etc.
Tour Guide
One of the most sought-after jobs to build a career in Travel and Tourism, a tour guide gives a guided tour to a group of tourists or an individual. A tour guide provides assistance and information on historical sites, religious institutes, museums, sanctuaries and national parks or a place of cultural importance. A tour guide needs to have a thorough knowledge of these destinations, their history, geographical conditions and other relevant information. In order to become a tour guide, you need to develop good communication skills, fluency in foreign languages and information about the local area and a familiarity with the same. 
Tourism Manager
A tourist/tourism manager promotes tourism in his or her area by utilising various advertising methods and campaigns. The manager also assists travellers from all cultures and customs.
PR Manager
A public relations manager looks at the various aspects of managing the reputation of a travelling agency or any other firm in the market. A PR manager is responsible for advertising and spreading information about an agency in order to build a good reputation for it in the market. A PR Manager in this industry usually works for a travel agency, hotel chains and airlines. A PR Manager also needs to write press releases, manage events and act as a coordinator between various departments of the firm. A PR Manager usually needs to have good communication and management skills and should be able to handle any potential crisis. This is a lucrative career in Travel and Tourism.
Event Manager
An event manager is responsible for organizing, planning and supervising various logistics of an event. An event manager also acts as a coordinator who meets the various demands of a client. The events may vary from a concert to a conference.
Airline Ground Staff
Ground personnel is essential in sectors such as commercial activities, airport operations, airline operations, and so on. Ground staff have a wide range of tasks, including checking, storing, and carrying luggage, as well as filling the aircraft with food and beverages.
Transport Officer
A transport officer is generally appointed by a state government or municipal transportation authority to perform tasks such as vehicle fleet maintenance, monitoring vehicle establishment programmes, approving ground transportation budgets, and so on.
Travel Writer
A travel writer is responsible for producing articles about historical sites, holidays, adventures, the hotel business, culture, and so on.
Also Read: Career in Hotel Management [Complete Study Guide]
Popular Courses for a Career in Travel and Tourism
Here are some popular courses for building a strong career in Travel and Tourism. The courses listed down below are for all individuals who wish to enter the market at different entry points.
BA in Hospitality, Travel and Tourism Management
BSc. in Travel and Tourism Management
BA Tourism Studies
BSc. in Hospitality and Travel Management
BBA in Travel and Tourism Management
BBA in Hospitality and Travel Management
BBA in Air Travel Management
Diploma in Travel and Tourism Management
Diploma in Hospitality Management
Diploma in Tourism Studies
Diploma in Aviation, Hospitality and Travel Management
Diploma in Tourist Guide
Diploma in Tourism and Ticketing
Diploma in Airfare and Ticketing
These courses are ideal for graduates and postgraduates who wish to advance in their careers:
MBA in Hospitality Management
MBA in Airport Management
Master of Tourism Administration 
Master of Tourism and Hotel Management
MA/MSc Hospitality Management with Specialization in Travel, Leisure & Tourism
PGDM in Travel, Tourism & Hospitality Management
Is travelling your passion? Then check out this blog on Travel and Tourism Courses after 12th
Top Universities Abroad
As mentioned above, there are several options worldwide one can explore when it comes to pursuing a career in travel and tourism. Here are a few renowned universities that you can consider:
Explore the Most Popular Courses in Travel and Tourism Industry in the World!
Top Travel and Tourism Colleges in India
Indian Institute of Hospitality and Management – Thane
Indian Institute of Tourism & Travel Management – Gwalior
Christ University – Bangalore
Jamia Millia Islamia, New Delhi
TATA Institute of Social Sciences, Mumbai
Amity Institute of Travel & Tourism – Noida
National Institute of Tourism and Hospitality Management – Hyderabad
Kerala Institute of Tourism & Travel Studies
Indian Institute of Tourism & Travel Management – Bhubaneswar
Indian Institute of Tourism & Travel Management – Noida
Indian Institute of Tourism & Travel Management – Goa
Indian Institute of Tourism & Travel Management – Nellore
Centre for Tourism Studies, Pondicherry University
Indian Institute of Hotel and Tourism Management, Ghaziabad
Indian Institute of Tourism and Travel Management
Thomas Cook-Centre of Learning
Blue Whale Academy
Bharati Vidyapeeth College of Hotel and Tourism Management Studies
School of Hotel Management and Tourism
Academy of Business Management, Tourism, & Research
Did you know: The COVID-19 pandemic has cost the world economy more than $4 trillion loss, and tourism experts do not anticipate pre-COVID arrival levels to be restored until 2023 or later.
Skills Required for a Career in Travel and Tourism
Professionals in the travel and tourism sector are focused on delivering great services to customers who are away from home on vacation or on business. Candidates interested in pursuing a career in the tourism sector must have a passion for travel, a desire to learn new things, and the ability to keep up with the newest news as well as global socioeconomic trends. Some of the characteristics and abilities that applicants need to possess in order to create a successful career in the travel and tourism industry are as follows:
Confidence
Excellent communication skills
Strong interpersonal skills
Pleasant and well-groomed personality
Diligence
Flexibility
Commitment
Enthusiasm
Good administration and management skills
Patience
Good research and planning skills
Problem-solving skills
Organisation skills
Time management skills
Strong networking skills
Teamwork
Hardworking
Leadership skills
Did you know: The World Tourism Organization (UNWTO) is a prominent UN international tourism body. Its purpose is to promote tourism as a driver of economic growth, inclusive development, and environmental sustainability, and to provide leadership and assistance to the tourist industry in promoting knowledge and tourism policy across the world.
Do You Know About World Tourism Day? 
Since 1980, the United Nations World Tourism Organization (UNWTO) has observed World Tourism Day on September 27 as an international event. This date was chosen since the UNWTO Statutes were created in 1970. The adoption of these Statutes is seen as a pivotal point in world tourism. The goal of this day is to promote awareness about tourism's role in the international community and to highlight how it impacts social, cultural, political, and economic values across the world.
Having said that, the COVID-19 epidemic has had a significant social and economic impact on the world's tourism industry in both developed and developing countries. As a result, the resumption of tourism will help in the rehabilitation and expansion of the global tourist sector, allowing the fundamental advantages to be enjoyed broadly and equally. As a result, the United Nations World Tourism Organization has selected World Tourism Day 2022 as a day to emphasize 'Tourism for Inclusive Growth'. This is an opportunity to look beyond tourism numbers and recognises that there is a person behind every number.
Did you know: Tourism employs one out of every ten people on the planet? The epidemic threatened 100-120 million direct tourism jobs around the world.
Salary Trends
Travel and Tourism are some of the fastest-growing industries in the world. The industry encompasses diverse sectors like Airlines, Hotel and Hospitality, International Travel, Food and Catering, Entertainment, Digital Marketing Industry, Logistics and Transportation, Adventure Sports, Event Management, Hotel Management, Sales and Marketing, Public Relations, Freelancing etc. Individuals interested in cultivating a career in travel and tourism can go for these job profiles:
| | |
| --- | --- |
| Job Profile | Average Salary/per annum |
| Hotel Manager | Rs 5- 6 lakhs |
| Event Manager | Rs 3-4 lakhs |
| Food and Beverage Director | Rs 12-16 lakhs |
| Front Office Manager | Rs 3 to 4 lakhs |
| Human Resource Manager | Rs 7- 8 lakhs |
| Travel Agent/Consultant | Rs 3 -4 lakhs |
| Conventional Manager | Rs 5-6 lakhs |
| Content Marketing Manager | Rs 6-7 lakhs |
| Tour Guide | Rs 2 – 3 lakhs |
| PR Manager | Rs 4-5 lakhs |
| Travel Writer/Blogger | Rs 3-4 lakhs |
| Travel Photographer | Rs 6 -7 lakhs |
| Corporate Travel Agent | Rs 5-6 lakhs |
Top Recruiting Companies
Here are the best companies for individuals who wish to kick-start a career in Travel and Tourism:
Cox & Kings Ltd.
Thomas Cook (India) Ltd
MakeMyTrip
Travix Leisure & Travels Pvt. Ltd.
SOTC Travel Limited
Yatra
ClearTrip
NDTV GoodTimes
Mahindra Holidays
Swan Tours
Jet Airways
India Healthcare Tourism (IHCT)
East India Travel Co
Goibibo
National Geographic
Expedia
TravelGuru
Air Asia
American Express Global Business Travels
FAQs
Are travel and tourism a good career?
Yes, a career in travel and tourism is not only adventurous but also lucrative. It is one of the fastest-growing sectors in the world with an increasing turnover and career opportunities that the world becomes more interconnected.
What kind of jobs are there in travel and tourism?
Travel and Tourism is a wide industry and includes jobs like travel consultant, tour guide, hotel manager, event planner, content manager, PR manager, corporate travel guide etc.
How do I start a career in travel and tourism?
Individuals can enrol in a bunch of regular or part-time courses to start a career in travel and tourism. They can take up internships or jobs with the top companies or try freelancing to get their career started.
What is the highest-paying job in tourism?
The highest-paying job in tourism is the Food and Beverage Director and General Manager of a top-tier international hotel chain. Travel and tourism is an evolving industry that has created several job opportunities for job seekers as well as entrepreneurs.
Is the tourism course easy?
Yes, Tourism is an easy and fun course to learn about the industry, geography, culture and some relevant soft skills to advance in the career.
The opportunities for a career in Travel and Tourism are vast which makes it difficult for students to choose something specific and build a career in it. If you are unsure about the kind of career you want in this industry then feel free to contact our experts at Leverage Edu who will guide you through this process.