A closet full of clothes, and nothing to wear? Fashion bloggers are here to the rescue! These types of bloggers are recent additions to the modern fashion world. They are the most followed people and looked up to for fashion advice and recommendations. A fashion blogger's main job is to share their unique style experiences and recommend those on social media platforms. If you have a unique style sense and wish to share it with the world, a career as a fashion blogger is an optimum choice for you. In this blog, we will tell you the secrets to step up your career game as a fashion blogger. 

What does a Fashion Blogger do?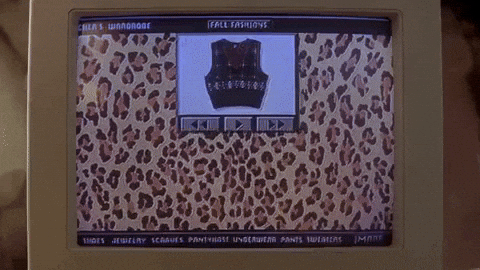 The fashion industry is expanding every day. It has tremendous opportunities for everyone. Fashion comes from every nook and corner of the world. Fashion Bloggers experiment with fashion, recommend newer ideas, share experiences via multimedia or social media. Fashion bloggers regularly write updates on their fashion game through their personal blogs on social media. They use eye-catching graphics and appealing content to highlight the trends in fashion.  trending and popular topics. Becoming a fashion blogger or influencer is not a tough nut to crack. In fact, possessing a few key qualities such as a unique sense of style, creativity and communication skills are enough to be a world-class fashion blogger.
Check out the ultimate guide for How to Become a Fashion Designer?
Fashion Blogger: Eligibility
There are no specific criteria to become a fashion blogger or any special qualifications are not needed. All that is needed is utmost passion and willingness to express your style and thoughts. However, a fashion blogger can use a fashion designing degree to up their game and build a strong network.
A basic 10+2 qualification before starting on your own.
Study an undergraduate program in relevant fields such as designing or fashion or textile.
Obtaining certificate degrees in fashion designing or diploma courses in fashion designing or related fields. 
Excellent sense of fashion and technical knowledge of fabrics and style.
Fashion Blogger: Skills Required
The top skills that every aspiring fashion blogger in today's world must possess are mentioned below.
Great fashion sense
Excellent communication skills
Outstanding networking skills
Creativity and innovation
Content creation skills
Editing and video making skills
Technical knowledge of CSS and HTML
Building and maintaining website
Persuasive skills
Top Global Universities
To have an edge over others in the highly competitive field, students can opt for degrees in fashion designing and its branches for the top universities abroad.
Top Colleges in India
The top Indian universities for fashion designing that can help in achieving the relevant degree to become fashion bloggers are mentioned below.
National Institute Of Fashion Technology, Mumbai
National Institute Of Design, Ahmedabad
Footwear Design And Development Institute, Noida
VIDM Institute Of Design And Management, New Delhi
National Institute Of Fashion Technology, Bangalore
YMCA Institute For Office Management, Delhi
Satyam Fashion Institute, Noida
National Institute Of Fashion Technology, Delhi
SDPS Women's College, Indore
National Institute Of Fashion Technology, Chennai
Check out the Top Fashion Designing Colleges in India and World
Additional Courses
An aspiring fashion blogger can also attain a degree related to the fashion industry in the following courses.
Fashion blogging
Fashion technology
Design and arts
Fashion photography
Sales and marketing
Animation
Video editing
Types of Job Profiles
A fashion blogger can pursue his or her passion by opting for any of the following job roles.
Fashion Model
A person who demonstrates stylish and designer clothes, footwear, jewellery, et cetera items in the best possible way is a fashion model. Every brand needs fashion models for displaying their work to the public.
Stylist
A job profile as a fashion stylist is based on working with fashion designers and brands. They come up with ideas to style the clients or the celebrities representing the clothing brand.
Brand Promoter
This job profile requires the fashion blogger to share the products of certain brands through their social media platforms. It is a way to influence the public to buy those products.
Fashion Photographer
A fashion photographer who is specialised in taking pictures of fashion models wearing different voguish clothes, footwear, accessories and so on.
The primary job of a social media influencer is to create interesting content and keep the audiences entertained with the fashion products.
Also Read: MSc Costume Design And Fashion
Career Industries
A fashion blogger can find a career in the following domains offering fashion-based opportunities
Clothing brands
Travelling companies
Magazines and print media
Social media platform
Entertainment industry
Fashion and cosmetic companies
Publishing houses
Read about Fashion Technology Courses And Career Prospects
Top Recruiters
The most famous recruiting firms for fashion bloggers are mentioned below.
Brand global
Vogue
Arabella
Versace
Louis Vuitton
Shenaro Lifestyle
Wonder Wardrobes
Glamour Street
Zara
MAC Cosmetics
H&M
Gucci
Salary
The pay scale of fashion bloggers is quite interesting. The rough figures of individual job profiles in the fashion blogging industry are mentioned below.
A brand promoter can earn easily between INR 1,00,000 to 3,50,000 per annum.
A fashion blogger salary ranges between INR  1,00,000 to 12,00,00 per annum.
A model in the fashion industry is paid as per the modelling consignment. The range of salary is between INR 3,00,000 to 7,00,00 per year. 
Stylists can get up to INR 5,00,00 per year. 
A social media influencer can earn up to INR 10,00,00 per annum.

FAQs
Do fashion bloggers get paid?
Yes, fashion bloggers do get paid. If they are doing part-time jobs, where they spend two to three hours a day, they can still earn up to INR 20,000 a month.
How much do fashion bloggers earn in India?
When it comes to sponsorships, a fashion blogger can charge INR 1.5 lakh for a single post.
Is fashion blogging a real career?
Fashion blogging is getting traction as a relevant career given its range of employment opportunities.
The future of the fashion industry is bright. There are immense opportunities for people with a specific interest in fashion and blogging. The job profiles are always open in multinational fashion companies. You can also work as a freelancer on your own website. Be a brand promoter or a fashion blogger and earn a reasonable salary every month. If you are confused about your career choices and need guidance, consult our career experts at Leverage Edu! Call us immediately at 1800 57 2000 for a free 30-minute counselling session.