Ralph Lauren once said, "I don't design clothes, I design dreams." By stating this, he meant that designing clothes isn't a mere profession, it is beyond that. Similarly, if you possess a dream to create something that shall be adorned by people, then you belong to the world of creativity. But just possessing the dream and creating stunning outfits has a long gap in between, that shall be lessened only with setting specific goals in place. This blog will help you with the details of how to become a fashion designer.
Popular Courses
BSc in Fashion Designing
Bachelor of Business/Bachelor of Design (Fashion)
MSc Fashion Management
MBA in Fashion Designing
Average Salary
INR 1,60,000 p.a
Job Profiles
Retail Manager
Stylist
Textile DesignerJewellery/Footwear Designer
Top Institution in India
NIFT
What is Fashion Designing?
Fashion designing is the art of crafting customized apparel and lifestyle accessories and has turned into a career option now. It is a promising profession that is creative, and at the same time, serves a high package in the glamorous industry. However, it is a demanding sector, as one needs to be creative, and possess good managerial skills too. If you can create magic with shades, shapes, designs, cuts, and textiles, you have landed on the perfect article to stitch the decision that you have made a bit stronger. 
Also Read: What is Fashion Communication?
How to Become a Fashion Designer?
Let us now discuss the pathway which needs to be followed to become a fashion designer. Read the following steps to know more: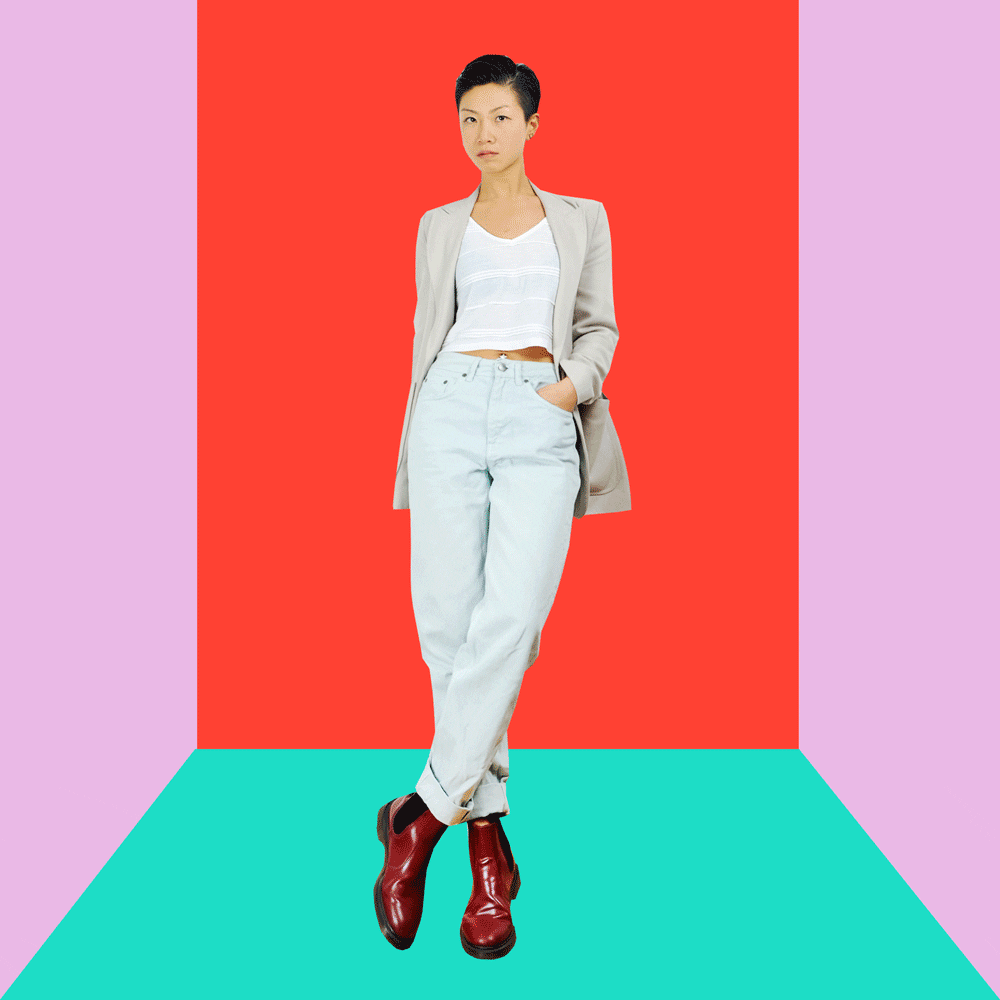 Step 1 – The first step toward becoming a designer is to have all the required skills. As the field of fashion is directly linked to creativity, it is essential to have great invocation, confidence to experiment, and the ability to present your work in a convincing way to others. Aspiring students must hone their skills and build on newer skills to have a strong base in fashion designing.
Step 2 – Gaining professional training and education is the next step that falls in the line of becoming a fashion designer. Signup for a design course at the UG level to kickstart your career. If the realization of becoming a designer comes late to you, especially when you have completed your bachelor's, then you can also directly sign up for a PG course. PG courses are much more specific and detailed than UG courses.
Step 3 – Sign Up for internships or part-time jobs in the related field to gain field experience. It will help you later in finding a job and also give you hands-on experience in the world of design. 
Step 4 – It is a field vastly brimmed with lucrative opportunities. Just as you complete your study program you'll find many job opportunities knocking at your door.
"Dress shabbily and they remember the dress;
dress impeccably and they notice the woman."
– Coco Chanel
Meeting the Eligibility Criteria
Before you enroll yourself for any degree or diploma in fashion, you need to understand the eligibility criteria for applying to any university or college. Here are the eligibility criteria for taking up a fashion designing course.
You must complete 10+2 from a recognized College or University.
If you apply for this course abroad, you need to get a good score in these exams specifically –  IELTS, TOEFL, etc. 
For PG courses you need to have a bachelor's degree.
Some universities require a portfolio and conduct personal interviews as a part of their selection process. 
Top Courses
The following are the various courses offered in fashion for different levels of study.
Undergraduate Programs
| | | |
| --- | --- | --- |
| Bachelor of Arts in Fashion Design (Honours) | Bachelor of Fashion (Merchandise Management) | BA (Hons) Fashion Buying and Merchandising |
| Bachelor of Fashion Technology | Fashion Design BA Honours | BA (Hons) Fashion Business and Promotion |
| Bachelor of Business/Bachelor of Design (Fashion) | Fashion Marketing with Management (BA) | BA (Hons) Costume Design and Practice |
| Bachelor of Design in Fashion and Textiles | Bachelor of Branded Fashion Design (Accelerated) | Bachelor of Design in Fashion and Textiles and Bachelor of Creative Intelligence and Innovation |
Postgraduate Programs
| | | |
| --- | --- | --- |
| Master of Design | Fashion, Enterprise, and Society MA | MA Fashion Design Technology (Womenswear) |
| Master of Fashion (Entrepreneurship) | Global Fashion Management MA | MA Fashion Buying and Merchandising Management |
| MA Fashion Management | MA Menswear | MA Fashion and Lifestyle Promotion |
Doctorate Programs
| | | |
| --- | --- | --- |
| PhD Fashion and Craft | PhD in Fashion and Clothing | Doctor of Philosophy in Apparel Merchandising, and Design |
Read this blog to discover – Diploma in Fashion Designing courses!
Subjects
Here are the core subjects in a Fashion Designing course.
Pattern Making & Garment Construction
Elements of Fashion & Design
Textile Wet Processing
Fashion Illustration & Design
Textile and Apparel Testing
Fashion Design
Fashion Marketing
Apparel Computer-Aided Design
Draping & Needle Craft
Business Development
Clothing Quality Management
Culture and Fashion Communication
Fashion Portfolio & Collection
Top Global Universities
With ample opportunities and a wide array of courses, several universities abroad provide courses in fashion designing. Here are the top universities that offer programs in this field.
Must Read: Top Fashion Designing Colleges in the World
Top Colleges in India
Various institutions in India provide multiple courses in fashion design. Here are the top colleges in India for courses in this field.
National Institute of Fashion and Technology, Delhi; Mumbai
National Institute of Design
VIDM Institute of Design and Management, New Delhi
YMCA Institute for Office Management, New Delhi
Arena Animation
Pearl Academy
Symbiosis Institute of Design
Amity School of Fashion Technology
Army Institute of Fashion and Design
Where Can Fashion Designers Work?
In the distribution and production sectors, fashion designers work for big fashion businesses. They develop garments and accessories for brands to distribute to shops in various capacities. Nearly a quarter of fashion designers work as freelancers, collaborating with clients on projects. Some of these designers start their fashion lines or specialize in high-end bespoke garments. Long hours and travel are common in this line of work. Designers who are responsible for meeting manufacturing deadlines or putting on fashion shows sometimes work long hours. The majority of American fashion designers are headquartered in New York or Los Angeles.
Role and Responsibilities
The main role and responsibilities of a fashion designer are as follows.
Crafting a designing process, from conception through the final look
Involving in market research, trends in fabrics, techniques, and striving for design inspiration
Editing the designs in-stream and creating new concepts
Selecting apt fabrics and snips
Developing sketches for customized packages
Collaborating with the technical team to make sure the packages are accurate
Re-examining products before presentations
Presenting story, theme, and seasonal boards to clients
"To be irreplaceable one must always be different."
– Coco Chanel
Is it Hard to Become a Fashion Designer?
Beyond working with prominent fashion designers and organizations, fashion design graduates have a variety of options. You may, for example, collaborate with retailers or launch your label. Whatever path you choose, becoming a designer necessitates dedication and the capacity to learn from your failures.
If you want to work for experienced fashion designers, you'll need a strong fashion design CV, internships, and advanced graduate and post-graduate training to stand out from the crowd. You'll need a thorough grasp of every facet of fashion design, including design, merchandising, marketing, and networking with suppliers and retailers, if you want to establish your label.
How Long Does it take to Become a Professional Fashion Designer?
A bachelor's degree, which takes three to four years to complete, is the minimum prerequisite for becoming a fashion designer. You can seek internships or entry-level work in the fashion sector after obtaining your bachelor's degree. Alternatively, a two-year postgraduate study might help you continue your specialization. While you may start your career in the fashion industry in three to four years, being a well-known and renowned personality in the field takes several years.
Types of Fashion Designers
Fashion Designers are classified according to their areas of interest and specialties chosen throughout their undergraduate and postgraduate studies. Fashion designers come in a variety of shapes and sizes.
Apparel Fashion Designers: Apparel Fashion are primarily concerned with developing and testing new and exciting designs. They are dedicated to developing styles for people from all around the world. Their designs are suitable for people of all social groups, from commoners to fashion models.
Footwear Designers: Footwear designers are hard at work creating new styles and textures for footwear. Designers in this area include sports footwear, casual footwear, and a variety of others.
Jewelry Designers: Jewellery designers strive to create innovative jewelry designs that are in line with current trends and fashion. They design necklaces, bracelets, purses, and other accessories in response to consumer demand.
Benefits of Becoming a Fashion Designer
Fashion Designer is one of India's most well-known professional degrees. Fashion has greatly improved in recent years and is now a requirement for all young people. In this new digital age, being a fashion designer who has a beneficial influence on society is important. Some of the advantages of working in the profession include:
Salary: In today's society, becoming a successful Fashion Designer will pay you well and provide you with all the amenities. Fashion designers earn substantial salaries and live a lavish lifestyle as a result of their work. An average yearly pay is roughly INR 390,996. A salary of INR 299,712 is expected for an entry-level Fashion Designer with less than a year of experience.
Job Security: The employment security for Designers is excellent. They can work for any fashion firm or create their own business by creating a consultation agency or boutique, which provides better job security than working for a third party.
Positive Impact on Career: This training has had a very beneficial, fulfilling, and satisfying influence on my job. Many candidates do not choose the Fashion Designer course. Being in a field with less competition is therefore advantageous to the applicant.
Higher Studies: Candidates who have completed their UG in fashion design can pursue further education. For PG programs provided by various colleges, candidates must pass the AIEED or NIFT exams.
Skills Required
To excel as a fashion designer, students must possess the following skills.
Originality
Creative and Aesthetic Sense
Eye for Details
Decision Making Skills
Real-Time Problem Solving Skills
Multi-Tasking
Time Management
Visualisation
Communication Skills
Business Sense
Adaptability to Change
Awareness of the Changing Trends
Scope
Fashion is among the sought-after careers in the world for students who have a creative flair and know the nuts and bolts of the fashion industry. Being a highly creative field, students get the opportunity to use their skills and blend attires, experiment with fashion, and even play with various themes. The following are a few job profiles in this domain.
Retail Manager
Stylist
Textile Designer
Jewelry/Footwear Designer
Personal Shopper
Make-Up Artist
Fashion Blogger
Average Salary
The salary for a designer varies across individuals based on their competence and experience. The following table covers the average salary of the popular job profiles in this field.
| | |
| --- | --- |
| Job Profiles | Annual Average Salary |
| Fashion Stylist | INR 1,50,000 |
| Textile Designer | INR 1,80,000 |
| Retail Manager | INR 1,80,000 |
Top Recruiters
Shared below are the top recruiters for fashion designing.
| | |
| --- | --- |
| Raymonds | Arvind Garments |
| Omega Designs | Pearl Global |
| Lifestyle | Span India |
| ITC Ltd. | Benetton |
| Orient Craft | Shoppers Stop |
| Mahajan Overseas | Pantaloons |
| Spykar | Snapdeal |
[BONUS] Fashion Management Abroad
FAQs
Do fashion designers get paid well?
Yes, fashion designers can paid fairly well.
What course after 12th helps in fashion designing?
Pursuing a B.Sc in Fashion Designing can help land students in the world of fashion designing as a career.
Which age is best for fashion designing?
To pursue a Master's in Fashion Designing, an ideal age is 23.
Hope this blog helped you with the necessary details for how to become a fashion designer. If you need assistance in shortlisting the best university or help with the application, then Leverage Edu experts are here with you to guide you through! Call at at 1800 57 2000 for a free 30-minute counselling session!