Social networking sites such as Instagram are platforms that promote the interchange of information, the distribution of content in real-time. A social media influencer is a person/business who has created a market for themself in a specific industry. It is because of their content, know-how, affability, and ability to engage well with others that these individuals have been able to create a commendable follow-up for themselves. There are two factors that are considered for the success of a social media influencer, i.e. number of Followers as well as Quality Content and Engagement. In this blog, we have brought together some of the underrated Instagram Influencers of 2020 who are also most followed in fields like fitness, beauty, food, and travel.

Also Read: Advantages of Social Media
Ranveer Allahbadia

@BeerBiceps
Number of Followers: 1.7m followers
Ranveer Allahbadia, the face behind BeerBiceps is a social media entrepreneur, YouTuber, motivational speaker, mentor, and soon-to-be blogger. In addition, he is also a podcast host who hosts India's most popular podcast, "The Ranveer Show," in both English and Hindi. Currently, BeerBiceps Pvt Ltd is a brand that creates self-improvement content in a range of platforms (7 million+ web followers/subscribers) and co-founded Monk Entertainment (Monk-E), a business corporation that offers online content marketing and digitized marketing strategies of all kinds. Amongst the top Instagram influencers in India, his Instagram is full of self-improvement content, business solutions, motivational quotes and a peek into his personal life.
Some of his popular articles are-
Murad Osmann

@muradosmann
Number of Followers: 3.6m followers
Murad Osmann is a Russian photographer based in Moscow. His "Follow Me To" series with his wife Natalia Zakharova, made news in 2012 and even the pair has since been identified as the top travel influencers and one of the most famous Instagram influencers. According to Osmann, Nataly's exasperation has been the catalyst for what has now become a social media sensation. He is another crucial mention in our list of top 10 Instagram influencers of 2020, Osman reportedly has 3.6 million followers on his Instagram page. Deeply inspired by trips to India and other nations, the Osmanns are currently raising funds to create wells for people who need them. To think of all this started with one picture is very miraculous.
Also Read: Best High-Paying Social Media Jobs
Huda Kattan

@hudabeauty
Number of Followers: 50m followers
"Hold true to your value. Stay really really focused. The more focused you are the more powerful you will be in the long run. It's easy to get sidetracked on the journey, have laser-like focus."
Huda Kattan is a makeup artist, fashion blogger, and blogger who operates the hugely popular 'Huda Beauty' blog, which is very famous in the Middle East. She is a renowned beauty blogger in the Middle East, where very few women delve into the fashion and beauty industries. She is also one of the top 20 beauty bloggers and Instagram influencers in the world.
After venturing into her profession as a makeup artist and finally expanding further into the world of social media, she found that Dubai was giving her career development opportunities as a beauty blogger in the Middle East. So she moved to Dubai and not only has established herself as a hugely successful blogger. She has also created the 'Huda Beauty' makeup empire alongside her family. She is one of the top Instagram influencers who claims to have never spent money on advertising, Kattan now has about 50 million Instagram followers. Her net worth is $490M.
Emily Skye

@emilyskyefit
Number of Followers: 2.5m followers
Emily Skye is the ultimate fitness influencer on Instagram for women especially moms who need some encouragement when they choose to get back on track post maternity. Being a mother of two, she acts as a role model for women who want to start to work out whilst they are pregnant. She highlights the value of setting reasonable expectations rather than putting yourself into a difficult regime.
Her page also encourages meditation, stress management, and body positivity. The Australian fitness model blogs daily on wellness, fitness, diet, fashion, and lifestyle. Besides becoming a top Instagram influencer in fitness, she is now a brand spokesperson for Reebok.
Zach King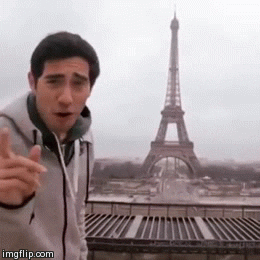 @zachking
Number of Followers: 24.5m followers
Zach King is an American vine celebrity, filmmaker, and a Los Angeles-based YouTube personality. He's better known for his "magic videos" that are digitally enhanced six-second videos to appear like he's performing magic. His clips are called 'digital sleight of hand'. He started uploading videos on YouTube in 2008 and began posting videos on Vine in 2013. In 2011, he posted Jedi Kittens on YouTube, a video he made with a former classmate. The footage shows two cats battling with lightsabers. The video received over a million views in three days and now has more than 14 million views. He is one of the most famous Instagram influencers and his wonderful mind-boggling videos get massive viewership.
Zach has also been on The Ellen DeGeneres Show, Good Morning America, Adweek, and People, among other shows. His company, King Studio, has worked with a variety of companies, including Disney, Apple, Sony, Nike, Coca-Cola, and others.
Natasha Diddee

@thegutlessfoodie
Number of Followers: 116K followers
"Every single day, we face stress in some way or the other. We are taught a lot of things, but nobody teaches us about life. Plans happen but they fall through and because there is no backup, half of the people are flailing"
Natasha Diddee is a Pune-based home chef who had to get her stomach surgically removed but guided by her love for easy, home-cooked food, she became the gutless foodie (her name on social networking sites) and transformed her setbacks into a force to be reckoned with. About five years earlier, Diddee noticed that she may have developed tumors in her stomach due to excessive tension and had to have it removed. Thus began her journey of discovering food recipes and her love for social networking. The foodie prepares all from scratch and takes photos of them on her smartphone. She is one of the famous Instagram influencers in India and tops the Instagram influencer list, especially for foodies and cooking enthusiasts!
Dolly Singh

@dollysingh
Number of Followers: 1.4m followers
"I feel, the daydreams that I once had, have finally been fulfilled for the hard work that I have put in and for the love that I have received."
Being one of the best Instagram influencers, Dolly is very famous for her 'South Delhi Aunties' and 'Raju Ki Mummy' videos. Born and raised in Nainital, she comes from a very modest background. Yet Dolly didn't really 'acknowledge' that her family wasn't as comfortable as her peers. After attending high school and graduating from NIFT, she began her blog, Spill the Sass, concentrating on pocket-friendly clothing and outfits which can be designed from one's current wardrobe. She also worked with iDiva and recently with Netflix. Later, Dolly started uploading her videos on Instagram and YouTube which blew up and made her everyone's favorite content creator and one of the top 10 Instagram influencer that she is today.
Diipa Büller-Khosla

@diipakhosla
Number of Followers: 1.6m followers
Born in a typical Punjabi household, Diipa spent the first six years of life in Delhi until her parents chose to move to Chennai and then to Ooty, where she went to a British boarding school. She received a full scholarship to study law overseas, which introduced her to the Netherlands. When she started to work at the firm in London, she began to realize the kind of power an Instagram influencer possesses, and how if used carefully, it might be a great marketing element. The major obstacles Diipa had to tackle on the global scale were the color of her skin and her gender, so she began using her platform as a voice and campaigned about social issues. With her husband, Dutch diplomat Oleg Büller, Diipa founded the Post for Change Foundation in May 2019. In 2019, Inflow, the world's largest influencer site, named Diipa as the 'Changemaker Influencer of 2019.' Currently, she is the CEO and Creative Head at Indē Wild.
Mark Fischbach

@markiplier
Number of Followers: 9.7m followers
Markiplier is an American Internet and YouTube personality star. Originally from Honolulu, Hawaii, Fischbach launched his journey in Cincinnati, Ohio. This is now based in Los Angeles, California. Usually, he's a YouTube personality who has become popular as Markiplier, posting videos of him and his mates practicing and commenting on computer games. The channel has won about 11 million viewers. Originally, Fischbach qualified to become a medical engineer at the University of Cincinnati, but quit school to follow his YouTube career. He initially aspired to want to be a voice actor until his Internet attention.
Starting his YouTube video journey on the Internet, Fischbach initially entered YouTube on 26 May 2012, building a website under the pseudonym "Markiplier" Fischbach's first sequence was the computer game Amnesia: The Dark Descent. He is one of the top Instagram influencers in the gaming industry and has built a strong viewership with his gaming videos!
You can check his YouTube channel here
Priyanka Paul

@artwhoring
Number of Followers: 73k followers
"With my art, I hope to convey the need to analyze the accepted and re-enforced social systems and norms and to re-evaluate all the wrong in society, that we never really even consider as wrong. I hope my art questions the status quo and provides a voice to the unheard."
Priyanka Paul from Mumbai is the feminist artist you'd enjoy watching and following on Instagram. A young designer, she sketches vibrant goddesses with a new outlook and a feminist persona. She presents deities, historically viewed as epitomes of feminine spirituality, as young females who are epitomes of women's empowerment. The series is a contemporary feminist take on goddesses and biblical figures, influenced by Harnidh Kaur's Pantheon poetry. It also speaks about sexism across societies and the recovery of female bodies, sexuality, and voices across cultures. The purpose of being goddesses was to get across the impression that women today are goddesses like mythical goddesses who are strong, fearsome and epitomes of feminine spirituality. She is one of the top Instagram influencers with a great reach.
She also graduated as a student of mass media at St. Xavier's College, Mumbai, and is currently an accomplished artist and also a poet. Priyanka is concerned more about topics of xenophobia, bigotry, LGBTQ rights, and other social issues which need to be discussed.
Explore Top Tech YouTubers of 2020!

FAQs
What do Instagram influencers do?
In social media, influencers are people who have developed a reputation for their knowledge and experience in a certain field. They create huge followings of enthusiastic, interested people who pay close attention to their ideas by making regular updates about that topic on their preferred social media channels.
How much do Instagram influencers make?
Instagram influencers with fewer than 10,000 followers can earn $88.00 (INR 6,754) for each post on average. Those with fewer than 100,000 followers spend an average of $200.00 (INR 15,000) every post, though this varies greatly from account to account. Instead, most accounts at this level are given free products or discounts in exchange for posting.
How do you pay influencers?
Gifting or rewards.
Comped events or trips.
Store credit or rebating.
Content licensing fee.
Pay per post.
Performance only.
Fixed-rate + performance bonus.
Thus, these are the top Instagram influencers of 2020 that you must follow! Want to pursue a course in Influencer Marketing? Reach out to our Leverage Edu experts and we will help you find the right program and university as per your interests and preferences!