An important component of a working democracy, Law is the body that ensures justice and prevents society from going to extremes. The upholders of justice, lawyers are the working force along with the judges that keep the judiciary running. Law has been a preferred career choice for many aspirants for decades but with the emergence of technology and other progressions, there has been a drastic change in the field. New fields like Cyber Law has emerged among the popular choice for aspirants wanting to pursue a career in Law. While an LLB degree is a prerequisite to becoming a lawyer, one can specialize in a particular field and pursue a career in the same. In this blog, we will shed light on the salient features of the types of lawyers.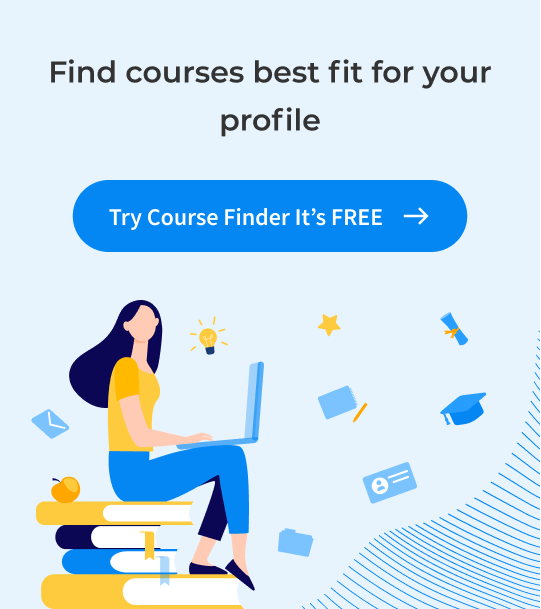 Types of Lawyers in India
Intellectual Property Lawyer
Public Interest Lawyer
Tax Lawyer
Corporate Lawyers
Immigration Lawyers
Criminal Lawyer
Civil Rights Lawyer
Family Lawyer
Environmental Lawyer
Entertainment Lawyer
Estate Planning Lawyer
Civil Litigation Lawyers
Constitutional Lawyers
Real Estate Lawyers
Estate Planning Lawyers
Bankruptcy Lawyers
Labor Lawyers
Malpractice Lawyers
Personal Injury Lawyers
Toxic Tort Lawyers
Family Lawyers
Contract Lawyer
Employment Lawyer
Intellectual Property Lawyer
The legal professional deals with the issues related to patents, intellectual property, trademarks, copyrights and trade secrets. Intellectual property refers to the idea or creation of mind which in modern times can lead to the ess and downfall of a company. You might have heard of companies filing lawsuits and patents against their competitors for stealing or copying their idea or design. Intellectual Property (IP) Lawyers handle such cases. Among the types of lawyers, these legal professionals are in great demand due to the rise in the number of start-ups and growth of businesses. According to the American Bar Association, the subset of law is expected to go through immense growth. The job profile of an IP lawyer requires ample experience in the field.
Public Interest Lawyer
Often we see cases where people, who are in need of legal representation cannot afford to hire an attorney. In such cases, a Public Interest Lawyer voluntarily takes up the case. Offering individualized legal services to the clients, such lawyers are a part of non-profit organizations and government agencies. They charge minimal or no fees from their clients as they usually work with charitable or international organizations. Such types of lawyers specialize in criminal representation where they offer counsel to the criminals who cannot afford legal representation for themselves. Besides, they do non-profit work and take up class-action lawsuits against big companies accused of malpractice that poses risk to a community.
Also Read: How to become a Public Prosecutor
Tax Lawyer
Tax Lawyers unlike other types of lawyers know about the intricacies of taxation and how it impacts businesses. Whether it is estate transfers or intellectual property acquisitions, the tax-related aspects of all theses are handled by the Tax Attorneys. The professionals work in a consultive capacity but in some cases, they may represent a client in litigation if the issue is not addressed outside the courtroom. Most of the time, they work for law firms offering legal services to clients and in some cases, they are hired as fulltime legal counsellors. These legal experts handle cases where tax obligation is associated like in wealth management, acquisitions and transfer of will.
Corporate Lawyers
Corporate Lawyers specialize in Business Law to ensure the legality of commercial transactions. They provide counsel to companies and thus help them in devising strategies to grow within the boundary of law. Among the types of lawyers, Corporate Law experts are in great demand due to their specialization in contract law, securities law, bankruptcy, tax law, accounting, intellectual property rights, licensing, zoning laws, etc. They ensure that competitors in a legal battle reach a conclusion where the interests of both the parties are not hurt or the deserving one is duly paid. If you want to pursue a career in this field then go through our blog on how to become a Corporate Lawyer!
Immigration Lawyers
With globalization, there has also been an upsurge in the issues related to immigration all over the world. This has in turn given rise to the new specialization in the field of Law. Immigration Lawyer represents clients in administrative courts and counsels them about their legal rights in their own country or host nation. Unlike other types of lawers, they counsel immigrants about their obligations and rights related to the process of immigration and suggest the course of action to avoid any damage or legal infringement. They may also help clients to gain legal status to work and ensure their safety in the host country.
Criminal Lawyer
Of all the types of lawyers, the most popular is the profession of Criminal Lawyer. These professionals are specialized in the intricacies of Criminal Law. and they defend individuals who are charged with committing crimes. They analyze and research the case thoroughly to come to a conclusion, based on which they either demand the defendant's freedom in case plead innocent while as if the defendant is found guilty, they negotiate a plea or settlement. The professional in with this specialization needs to have a strong understanding of the law, penal codes, and constitution.
Also Read: How to Become a Judge?
Civil Rights Lawyer
What the biggest responsibility of a lawyer? To protect the rights of every individual. As the name suggests civil lawyers main role is to protect the rights of every citizen. Fundamental rights are the basic right every individual has as soon as he/she is born. Civil rights lawyers are popularly known as the humans rights lawyer as well.
Family Lawyer
Family lawyers work in family court and handle domestic cases. Domestic cases can be divorce, child custody, postnuptial agreements, emancipation etc. Family lawyers are also needed in cases where a juvenile is involved. For example – For a theft that is done by a child under 18, in this case, a family lawyer has to work with another lawyer in this case.
Environmental Lawyer
Just like humans, our environment also requires a lawyer. Environmental lawyer protects the environment from activities that may harm or affect it. Environmental lawyers are important, they work with individuals, groups or NGOs
Estate Planning Lawyer
You must have heard about wills and properties being transferred after the death of an individual. Well, all of this is done by an estate planning lawyer. The role of an estate planning lawyer is to make the beneficiaries aware, reduce the estate tax, create wills, etc.
Types of Lawyers and Salaries in India
Lawyers earn pretty good in India and abroad. Now that you are aware of the types of lawyers, let us explore the salaries in India:
| | |
| --- | --- |
| Type of Lawyers | Salary in INR per annum |
| Estate Planning Lawyers | ₹7,76,564 |
| Environmental Lawyers | ₹8,56,058 |
| Family Lawyers | ₹5,61,888 |
| Labour Lawyers | ₹11,04258 |
| Constitutional Lawyers | ₹12,55432 |
| Entertainment Lawyers | ₹9,67,066 |
| Defense Lawyers | ₹3,00,000-4,00,000 |
| Divorce Lawyer | ₹3,50,000 |
| Intellectual Property Lawyers | ₹12,00,000 |
| Tax Lawyer | ₹12,00,000 |
Top 10 Colleges in India for Law
Are you interested in becoming any type of lawyer mentioned above? There are plenty of colleges offering prestigious law courses. Here is the list of top 10 law colleges in India for law:
| | | |
| --- | --- | --- |
| Ranking | University | Score |
| #1 | National Law School of India University | 78.66 |
| #2 | National Law University, Delhi | 74.02 |
| #3 | Nalsar University of Law | 73.12 |
| #4 | Indian Institute of Technology Kharagpur | 71.44 |
| #5 | National Law University, Jodhpur | 64.29 |
| #6 | The West Bengal National University of Juridical Sciences | 63.32 |
| #7 | Gujarat National Law University | 60.78 |
| #8 | Symbiosis Law School | 59.54 |
| #9 | Jamia Millia Islamia | 57.93 |
| #10 | The Rajiv Gandhi National University of Law | 54.19 |
| | | |
Top 10 Universities for Law Abroad
Plannin to pursue law from abroad? Here are the universities you should be aiming for. Don't miss the list of top 10 universities for law abroad:
Diverse Legal Job Profiles for Lawyers
Advocate
Attorney
Judge
Prosecutor
Pro Bono Lawyer
Legal Assistant
Paralegal
Legal Advisor
Briefer
Penologist
Mediator
Company Secretary
Policy Analyst
Professor

FAQs
What are the 15 types of lawyers?
Intellectual Property Lawyer
Public Interest Lawyer
Tax Lawyer
Corporate Lawyers
Immigration Lawyers
Criminal Lawyer
Civil Rights Lawyer
Family Lawyer
Environmental Lawyer
Entertainment Lawyer
Estate Planning Lawyer
Civil Litigation Lawyers
Constitutional Lawyers
Real Estate Lawyers
Estate Planning Lawyers
Bankruptcy Lawyers
Labor Lawyers
What are the two main types of lawyers?
There are two main types of lawyers in criminal law are attorney and prosecutor.
What is the average lawyer's salary in India?
The average lawyer salary is INR 4-6 Lakh per annum depending upon the specialization and experience of the lawyer.
Knowing about various types of lawyers should instill in you a wish to pursue a degree in law. If you are unsure about the course that suits your interests then take the assistance of experts at Leverage Edu who will not only help you find the most suitable course and university but will guide you throughout the admission process to ensure a seamless journey to your dream career!