Today, education is not just about the best academic learning but an experience in itself. Hence, students aim for schools that offer good education and multiple extracurricular activities and events. The colleges in India have been improving every year by offering top-end infrastructure. But all that comes with a cost. As the luxuries in Indian colleges increase, so do their fees. So, let's check out some of the most expensive colleges in India:
Top 10 Most Expensive Colleges in India
The list below shows the most expensive colleges in India.
Thapar Institute of Technology
BIts Pilani
BITS Mesra
Symbiosis International University
The LNM Institute of Information and Technology
Lovely Professional University
Kalinga Institute of Information and Technology
SRM University
Manipal University
Amity University
Let us know about some of the most expensive colleges in India.
Thapar University
It is considered to be one of the most expensive colleges in India. Founded in 1956, the university is situated in Patiala. The beautiful campus consists of green belts and different buildings, and blocks for different courses and programs that they offer. The college has a reading room and a gym. The fees start from around 35000 INR per semester. The university can accommodate around 6000 students and has been planning to come with new campuses in Chandigarh.
Some of the most expensive courses in Thapar University include:
BITS Pilani
With around 15 departments, BITS Pilani is considered to be a prominent engineering college in the country. It is very difficult to get in as well. They have different branches in the country, and an international branch is situated in Dubai. Students have to crack BITSAT to get admission to college. The education offered is top-notch, and hence, fees are pretty expensive as well. It can cost around 1.5 lakh INR for the basic tuition fees. It is considered to be one of the most expensive colleges in the country.
Check Out: Best Engineering Colleges in the World and India
Lovely Professional University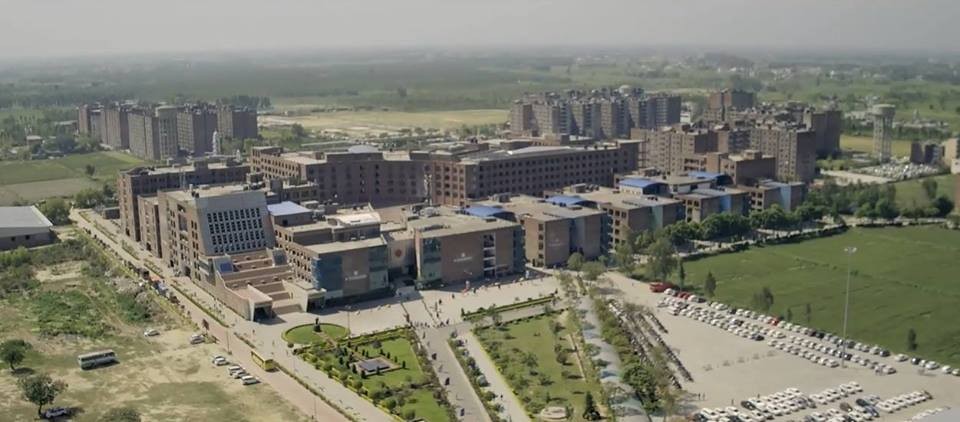 This university has been made in a 600-acre area with many facilities for the students to prevail. It houses a shopping complex, hospital, lush green gardens and belt, and a residential complex. There are many foreign universities associated with LPU that participate in student exchange programs. It has courses for undergraduate, graduate, postgraduate and doctoral courses for the students to prevail. The fees of the university start from 2 Lakh onwards without including the hostel facilities.
Some of the most expensive courses in Lovely Professional University include:
Amity University
Amity University is situated in the heart of Noida, with great facilities for all the students. The fees of the college start from 2 lakh for the courses per annum. The university offers various programs for the students for graduation, postgraduate and doctoral programs including different law programs.
Some of the most expensive courses offered by AmityUniversity include:
Check Out: Scholarships for Indian Students
Symbiosis International University
This university is known for its multi-dimensional co-educational hub in Pune. Not just in Pune, there are many campuses spread all over the country in Nasik, Noida, Hyderabad, etc. It is a very expensive college where the fees can cost up to 222,000 INR per year. They have a lot of facilities for the students to prevail.
Some of the courses available in this college are:
Kalinga Institute of Information and Technology
KIIT is located in Bhubaneswar and offers various undergraduate and postgraduate courses for students. It is even the youngest university that was deemed by the Ministry of HRD. With many facilities on the campus, it captures around 700 acres of area. Housing many gyms, sports complexes, and hospitals for its students, the education and facilities are hard to miss in this college. The fees of KIIT can cost around 3,00,000 INR per annum.
The courses in this college include:
Engineering
Management
Law
SRM University
This university was founded in 1985 and is located in Tamil Nadu. It has many campuses that are located in Delhi, Sonipat and Gangtok as well. It is considered to be a great college for engineering. But it surely is expensive as well. The college fee can go up to 4,00,000 INR or even more.
Some of the different courses available are:
Food processing Engineering
Check Out: What's the Most Expensive University in the World in 2021
These colleges offer world-class education to the students to fulfil your academic dreams of the students. Though expensive, they offer the best education for the students. But if you are considering these expensive universities, you should explore the option of study abroad as well. Along with the top-notch infrastructure, you get to learn from the best faculties and surround yourself with multiple cultures. So, start your study abroad journey with us at Leverage Edu and we will make the entire study abroad process smooth for you.