Bachelor of Arts (BA) Hons courses are listed amongst the choicest career options after class 12th. Though majorly pursued by students with Humanities backgrounds, BA courses are also open to students from Science as well as Commerce streams. From traditional subjects such as English and Philosophy to trending ones like Biomedical Sciences and Management, there are a plethora of specializations available. Here is a blog that elucidates the salient features of the BA Hons degree and sheds light on its specializations.

Highlights
| | |
| --- | --- |
| Full-Form | Bachelor of Arts with Honours |
| Duration | 3 Years |
| Eligibility | At least 50% Class XIIth from any recognised Board and covered the subject of specialization. |
| Admission Process | Both merit-based and entrance test-based admission process |
| Average Fees | INR 5000 – INR 1 Lakh per annum |
| Employment Roles | Researcher, Professor, Political Analyst, Content Writer, Counselor, Translator, Journalist, Operations Manager, Graphic Designer, Archaeologists, Customer Service Representative (CSR) etc. |
What is BA Hons?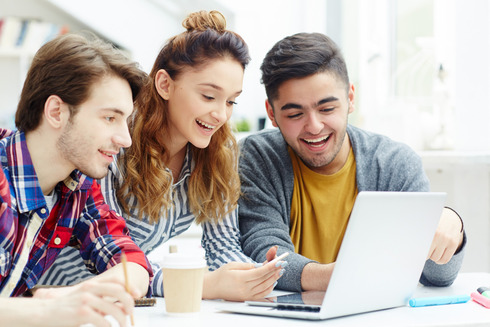 BA Hons stands for Bachelor of Arts [B.A.] Honours which is an undergraduate course that explores the branches of arts. The major specializations include History, Music, Political Science, Languages, Archeology, Psychology, Sociology, etc. If a working professional or student wants to pursue their BA Hons from the comfort of their home, they may simply pick the distance learning method. BA Hons can be pursued full-time, remotely, or online.
Why pursue a BA honours?
A BA with honours serves as a prerequisite for degrees including the MA, M.Sc., M.Phil., and Ph.D.
One is qualified for the position of a lecturer at any institution or college and improved professional options after successfully completing a BA Hons degree.
The BA with Honors, one of the greatest and most effective degrees, is very helpful for achieving specialities in certain topics.
One can pursue post-graduation in a variety of other disciplines after completing a BA Hons.
Difference Between BA Hons and BA
Though both the programs are offered at the undergraduate level and are of 3 years duration, BA Hons is an excellent course for those who want to delve deep into a subject of their choice, for instance, Psychology, Geography, History, etc. On the other hand, a Bachelor of Arts or BA encompasses the elements of various subjects and imparts knowledge in all subjects. Just like the Hons course, it also helps in inculcating excellent analytical as well as reasoning skills.
| | | |
| --- | --- | --- |
| Parameters | Bachelor of Arts (Honours) | Bachelors of Arts |
| Duration | 3 years | 3 years |
| Eligibility | Higher secondary passing certificate from any recognised board. | Higher secondary passing certificate from any recognised board |
| Specializations offered | Yes | Yes |
| Mode of study | Can be regular or any mode | Can be regular or any mode |
| Admission process | Merit-based + entrance based | Merit-based |
| Eligible for govt. jobs | Yes | Yes |
| Average Salary | INR 3,00,000- 8,00,000 | INR 2,50,000-4,50,000 |
Eligibility Criteria
As discussed, BA Hons is a widely chosen program across the globe not only by Humanities stream students but also by students from other streams. Scores of universities in India and abroad offer the program along with various specializations. Regardless of the variant you opt for, the entry requisites remain almost the same. Let us have a look at the common entry requisites.
You must have completed 10+2 schooling from a recognised board with a minimum percentage as prescribed by the university.
A good score in English proficiency tests like IELTS, TOEFL, etc. if you are applying to a university abroad.
Note: The aforementioned eligibility criteria are general in nature. You must get in touch with Leverage Edu experts to know more about it.
Admission Procedure for BA Hons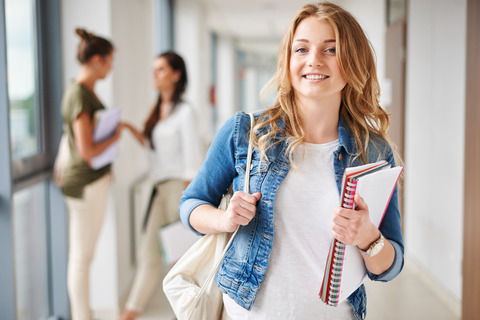 Merit-Based: The majority of universities, including Hindu College, St. Stephens College, and others, use a merit-based admissions process to enrol students in their BA Hons programmes.
Entrance Exams: Admission to the programme is based on performance in the university-conducted entrance exams in the cases of a select few universities, including Banaras Hindu University and a few others.
After passing the BA Hons entrance exams, shortlisted candidates are requested to attend counselling, an interview, and the completion of the BA Hons admission procedure.
List of BA Hons Specialisations
Now that you are familiar with the basic details pertaining to the degree course, let us now take a quick look at some of the most opted BA Hons subjects:
English
Sociology
Philosophy
BA Hons in foreign languages like French, Spanish, etc.
Music
Political Science
Syllabus and Subjects
The syllabus of B. A Hons ranges from various compulsory subjects and electives. Let's look at a gist of some of the most opted courses:
BA English Hons
BA English or BA Hons English will enhance your communication skills, both written and verbal through a diverse curriculum. Apart from the theoretical and practical knowledge imparted through literary texts, dramas, and prose, your linguistic capabilities will also be enhanced by reading more poems of historical, prehistorical, modern, and post-modern English times. The course will also shed light on political, social, and cultural events related to diverse eras of literary history.
| | |
| --- | --- |
| Job Prospects | Average Salary |
| Content Developer | INR 4 Lakhs |
| Arts Administrator | INR 8.3 lakhs |
| Public Relations Officer | INR 3-4 lakhs |
| English Teacher | INR 2.85 lakhs |
| Speech Writer | INR 2.1 lakhs |
BA Sociology Hons
BA Sociology Hons course will provide an insight into concepts related to the structure of society along with human behaviour in multiple situations, the organization of society in various settings as well as various aspects of society and social behaviour. The course will also familiarize you with details like family structure, global welfare, social class, religious cults, etc.
| | |
| --- | --- |
| Job Prospects | Average Salary |
| Social Worker | INR 2.5 LPA |
| School Teacher | INR 3 LPA |
| Sales Executive | INR 2 LPA |
| Journalist | INR 2.5 LPA |
BA Political Science Hons
Focusing on global and comparative politics, the curriculum of BA Political Science is designed to impart an in-depth knowledge of various forms of governance. During the journey of this BA Hons program, you will study theoretical concepts and practice of politics and popular political systems across the world which will help you analyze global political trends.
| | |
| --- | --- |
| Job Prospects | Average Salary |
| Operations Team Leader | INR 3.02 LPA |
| Customer Service | INR 4.04 LPA |
| Academic Associate | INR 5.7 LPA |
| State Programme Assistant | INR 3.5 LPA |
| Administrative Officer | INR 3.44 LPA |
| Executive | INR 3.70 LPA |
BA Psychology Hons
Considered as one of the choicest BA Hons course, BA Psychology will equip you with the intricacies of human behaviour and numerous psychological disorders. Furthermore, you will also learn about multiple branches of Psychology as well as the techniques and methodologies that are used in professional counselling and psychological guidance sessions.
| | |
| --- | --- |
| Job Prospects | Average Salary |
| Forensic Psychologist | INR 6 LPA |
| Research Psychologist | INR 4 LPA |
| Neuropsychiatrists | INR 5 LPA |
| Teacher/Lecturer | INR 3 LPA |
| Psychotherapist | INR 4 LPA |
| Counselor | INR 4 LPA |
| Researcher | INR 3 LPA |
Prominent Institutions
BA courses are offered by scores of universities across the world. While exploring academic institutions for any program, you must take the course structure, research facilities, career opportunities, and other important parameters into consideration. Tabulated below are some of the popular institutions for pursuing BA Hons in India and abroad:
Note: This is not an exhaustive list.
Jobs After BA Hons
After obtaining a BA Hons degree you can explore scores of opportunities in your chosen field of study. If not the entry-level jobs, then you can also consider pursuing higher education in a similar stream or an interdisciplinary field. Often, the graduates work as a:
Content Writer
Primary School Teacher
Graphic Designer
Consultant
Business Development Manager
Operation Manager
Political Analyst, etc.
Salary
Graduates with a Bachelor of Arts (BA) in honours Degree get a salary that varies according to the company they are recruited in, and the type of Job or position, that is offered to them.
However, the average minimum salary of a BA Hons graduate ranges between INR 2,00,000 and 3,00,000 p.a.
The salary will also depend upon the skill sets, experience of an individual and educational background and academic performance.

FAQs
What are the subjects in BA Honours?
BA Hons. can be pursued in various specializations which students can choose according to their interest. Some of these specialised disciplines are English, Philosophy, Sociology, History, Sanskrit, etc.
Is there a difference between BA and BA Hons?
BA stands for Bachelor of Arts whereas the word hons. in BA Hons. stands for honours. Both of these are undergradute programmes.
What is the scope of BA Hons?
Career opportunities after completing BA Hons. are dependent upon the specialised subject a student has completed their undergraduation in.The general job roles that BA Hons. graduates can look forward to are – content writer, author, political analyst, archaeologists, etc.
This was everything about BA Hons! To read more informative articles like this one, keep following Leverage Edu. Also, if you are planning to study abroad and want to get expert guidance for your application process, then you can always count on Leverage Edu. To connect with us either register on our website or call us at 1800572000.