Are you an animal lover? What if you get an opportunity to promote the health and welfare of animals around you? Veterinary Science offers one of the most popular and rewarding careers for individuals with an interest in Medicine packed with a love for animals. If you're wondering how to become a veterinary doctor, then this blog will provide you with all the essential details about the profession as well as the key steps you need to take in order to pursue a career in Veterinary Science.
Types of Veterinarians
The question of how to become a veterinary doctor is best answered when you are aware of the fact that you can choose your career in any of the following specialized disciplines of Veterinary Science.
Companion Animal Veterinarians are usually found in private hospitals and provide treatment to pet animals like cats, dogs, birds, etc.
Food Animal Veterinarians deal with illness and injuries of farm animals like cattle, sheep, pigs and literate the farm owners about animal feeding and other health practices.
Food Safety and Inspection Veterinarians generally work on research to find preventions of animal diseases that are transmissible among animals and between humans and animals.
Equine Veterinarians facilitate the medical treatment of horses.
Research Veterinarians are involved in research to find a new diagnosis and surgical techniques.
Also Read: Highest Paying Jobs for Animal Lovers!
Key Skills Required
If you have an affinity towards animals and want to transform it into a dream career, the right education and training can equip you with the essential knowledge and skills of a veterinarian. Vets are required to learn the different aspects of animal care, including restraint, diets, surgeries, medical conditions, vaccines, parasites and more. Moreover, this requires ardent patience and commitment to help animals, pets and their owners.
Wondering about how to become a veterinary doctor? Here are 5 essential characteristics of a veterinarian that you need to imbibe in order to practice the science of veterinary medicine:
Good attitude and excellent communication skills to facilitate helpful interactions with pet owners.
An empathetic and genuine approach towards pet owners to offer reassurance and support.
Efficient time management and an organisational personality to assure that medical operations in clinics and hospitals are run smoothly.
Technical aptitude to handle technical machinery and lab equipment for diagnostics and accuracy when dealing with injured and sick animals.
A passion for animal welfare and wellbeing.
Career as a Veterinary Doctor
Veterinary Science is a specialized branch of science that involves the treatment of diverse types of diseases in animals and birds. It is quite similar to the human Medical Sciences as their primary aim lies in the prevention and elimination of illnesses or ailments and restoration of the biological organisms to a healthier state. 
What to Do to Become a Veterinary Doctor?
You will have to pursue a bachelor's degree in Veterinary Science or BVSc followed by a DM in Veterinary Science or any of its specialisations to become a Veterinary Doctor.
Veterinarians or Veterinary Doctors (Vets) are commonly referred to as 'animal doctors' as they diagnose and treat pets, livestock and other animals experiencing diseases, sickness and other medical conditions. In order to understand how to become a veterinary doctor, it is essential to familiarise yourself with their major duties and responsibilities:
Providing preventative care like vaccinations and check-ups.
Examining animals, treating wounds and performing surgeries.
Providing emergency care and euthanizing animals.
Advising animal owners about the care and prescribing medications.
Animal doctors can choose to work in urban areas where they are responsible for handling domestic pets or government-aided animal care centres and animal husbandry departments. Other than this, vets who work with farm animals also travel to facilitate treatment and diagnosis of their patients.
BVSc or Bachelor in Veterinary Science is commonly the major degree qualification you need to complete to start your career as a Veterinary Doctor after which you can also go for a Doctor of Veterinary Medicine or DVM.
Is NEET Required for Veterinary Doctor?
Yes, NEET is required to pursue a bachelor's degree in Veterinary Science to follow the career path of a Veterinarian.
How to Become a Veterinary Doctor?
To help you further in your research on how to become a veterinary doctor, we have listed down the process of attaining a degree in Veterinarian Science by breaking it down into four steps:
Pursue BVSc after 12th
If you're aspiring to become a veterinarian, it is important to have a bachelor's degree to qualify for admission into a veterinary college. You must have a Science background covering major subjects like Biology, Chemistry and Physics. Moreover, some colleges also require students to meet Humanities, Social Science or Mathematics prerequisites.
Veterinary Courses After 12th
Bachelor of Veterinary Science [BVSc]
Bachelor of Veterinary Science [BVSc] (Veterinary Pathology)
Bachelor of Veterinary Science [BVSc] (Animal Nutrition)
Bachelor of Veterinary Science [BVSc] (Animal Genetics & Breeding
Bachelor Of Veterinary Science [BVSC] (Veterinary Microbiology)
You can explore this field through extracurricular activities like pre-veterinary clubs that can help you acquire a basic knowledge of Veterinary Medicine. You can also grab the opportunity to work under a licensed veterinarian or volunteer at animal shelters or kennels to gain maximum experience before you actually start your DVM (Doctor of Veterinary Medicine) program.
What is the Fees for Veterinary Courses?
The fees of Bachelor's degree programs in Veterinary Courses in India is generally 1.5 Lakhs to 2 Lakhs and can go up to 20 Lakhs to 30 Lakhs abroad. For MD courses, the tuition fees per year can start from 2 Lakhs in India and 10-20 Lakhs abroad depending upon the university and program.
Take the Graduate Record Examination (GRE)
To get admission to a DVM program abroad, you need to take the GRE test and submit your scores to the admission office. The GRE test basically evaluates your verbal, quantitative and analytical skills and you need to ensure that you achieve a minimum required score. Also, you can go for an Educational Testing Service (ETS) which develops the GRE and offer a wide range of helpful preparation materials and practice tests. However, the Medical College Admission Test (MCAT) or Veterinary College Admission Test (VCAT) is an alternative that some colleges and universities may accept in lieu of the GRE.
Complete the DVM Program
A DVM program deals with a variety of subjects such as Animal Anatomy and Physiology, Veterinary Neurobiology and Genetics, Immunology, Zoology, Radiology and Parasitology. The course generally lasts for 4 years which includes 3 years of pre-clinical instruction and the final year comprises clinical training. During your final year, you get exposure to work with animals and participate in a variety of rotations involving Anesthesiology, Cardiology, Dermatology, Dentistry and Surgery.
Moreover, a DVM program covers the following topics:
Gross Anatomy
Parasitology
Ophthalmology
Veterinary Physiology
Animal Behavior
Animal Health and Disease
Food Animal Medicine
Veterinary Practice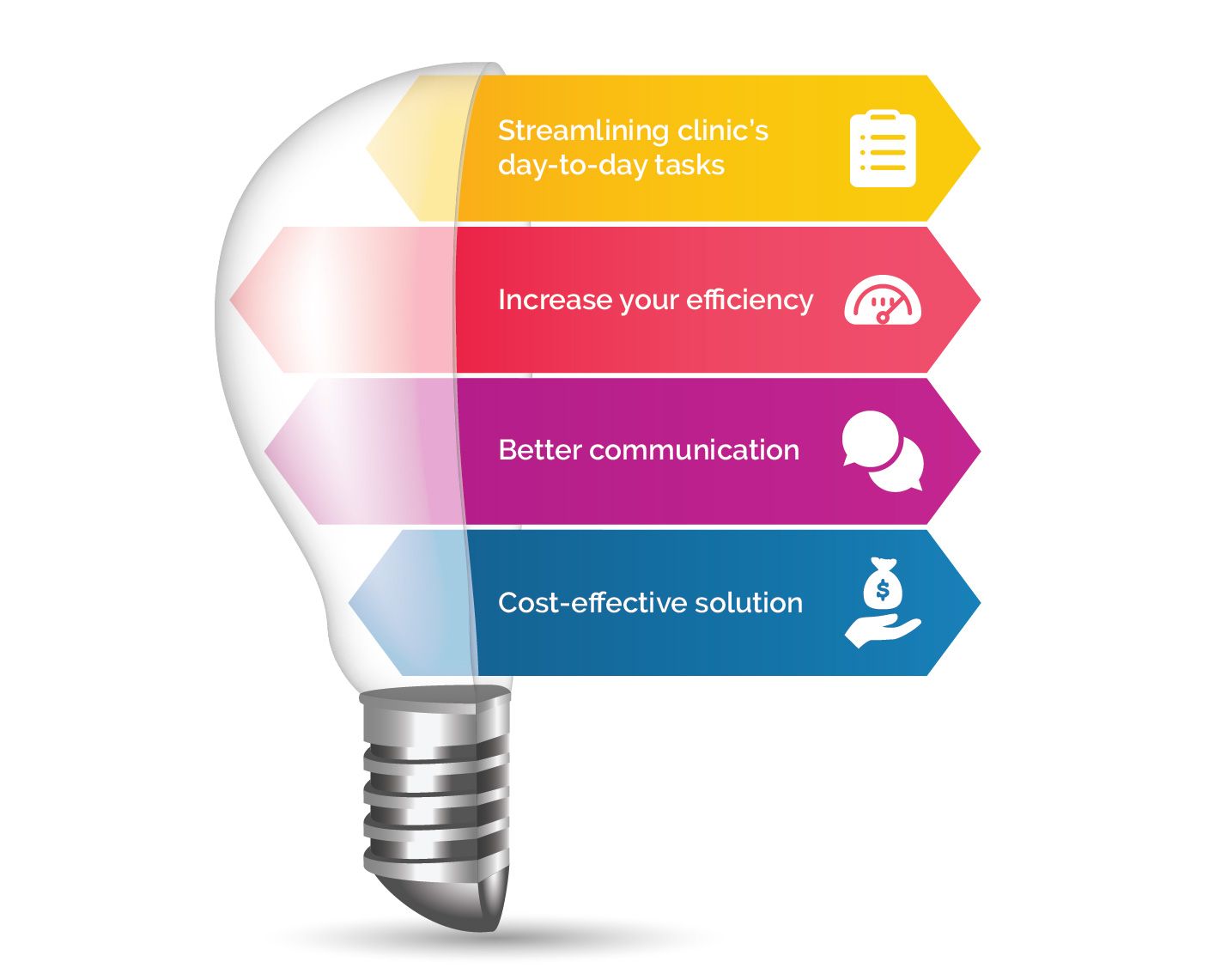 Obtain a License in Veterinary Medicine
Moving towards the end of the process of how to become a veterinary doctor, it's time to earn licensure. Once you get a DVM degree, you may need to submit an application and pay required fees for a Veterinary Licensing Examination like NAVLE (North American Veterinary Licensing Examination) administered by the International Council for Veterinary Assessment along with an exam that covers state laws and regulations. Now, when you have earned a license to work as a Veterinary Doctor, you need to ensure that you obtain licensure from each state in which you work because licensure usually does not transfer to other states.
Look for an Additional Certification
As a veterinarian, you may want to consider obtaining speciality certification in Veterinary Science such as Surgery, Internal Medicine, Dentistry, Radiology, Behaviour, Laboratory Animal Medicine, Nutrition, Emergency and Critical Care. You are supposed to have 3-4 years of experience or additional training to be eligible for certification, depending on the speciality. However, these certifications are completely optional.
Veterinary Science Colleges in Abroad
Want to know how to become a veterinary doctor? For those wishing to pursue a career in Veterinary Science, here are the top-ranked universities and colleges you must consider to study Veterinary Practice and Science.
University/College for Veterinary Science
Courses
QS World UniversityRanking 2023 for Veterinary Science 
Royal Veterinary College, University of London
1. BSc programs in Veterinary Medicine, Veterinary Nursing &Bioscience
2. Clinical programme, Small, Equine & Farm Animal Medicine
3. Graduate Diploma in Veterinary Nursing
1
University of California, Davis
1. Graduate Clinical Residency programs
2. Master of PreventiveVeterinary Medicine
3. Graduate Academics and PhD programs
4. Animal Science, Animal Biology, Doctor of Veterinary Medicine programs
2
Utrecht University
1. Bachelor's degree program in Veterinary Medicine
2. Master's degree programs in Companion Animal Health, Equine Health &Farm Animal Health, Veterinary Public Health
3
University of Edinburgh
1. Bachelor of Veterinary Medicine& Surgery
2. BSc (Hons) Agricultural Science(Animal Science)
6
Cornell University
1. DVM, MS & PhD degree programs
2. Research programs including a centre for canine &equine research
3. Food animal medicine
4
University of Guelph
1. DVM, Bachelor'sdegrees in Biomedical Science
2. DVSc, MSc, MPH, PhD &Diploma programs at the graduate level
5
Ohio State University
1. DVM, MS and PhD degree programs
2. Veterinary Public Health Program
3. Graduate Certificate in Global One Health
10
University of Copenhagen
Animal Science (Bachelor)
8
Vetsuisse Faculty Bern and Zurich
Bachelor's Program (First to Third Years of Study) VetuisseMaster's Program (Fourth and Fifth Years of Study) VetuisseFederal Diploma Vetuisse
7
University of Glasgow
Veterinary Medicine and Surgery BVMS
18
Average Salary of a Veterinary Doctor
As per Glassdoor, the salary of a Govt Veterinary Doctor in India is ₹22,65,000 p.a. and the average salary of a Veterinary Doctor in India is ₹22,65,139 p.a.
How to Become a Veterinary Doctor in India?
Since every country has its own medical accreditation boards for medical practitioners, it is essential to familiarise yourself with the process of how to become a veterinary doctor in India. To become a Veterinary Doctor in India, you will have to:
Qualify the All India Pre Veterinary Test (AIPVT) exam to get admission into a bachelor's degree in Veterinary Science in major universities and colleges in India.
Bachelor of Veterinary Science (BVSc) is the degree you need to pursue a career as a Veterinary Doctor in India.
After graduating with a degree in Veterinary Science, you have to further study an MD in Veterinary Science or its related specialisation to become a certified Veterinary Doctor.
Moreover, you can pursue a three-month clinical training at Teaching Services Clinical Complex (TSCC) and then you will be eligible to explore the job profile of Veterinary doctor in India.
How to Become a Veterinary Doctor after 10th?
If you are planning to become a Veterinary Doctor after the 10th, you can opt for Diploma courses in Veterinary Medicine. Here are the top diploma courses to become a Veterinary Doctor after 10th:
Diploma in Veterinary Pharmacy
Diploma in Veterinary Lab Technician
Diploma in Animal Husbandry and Dairying
Diploma in Veterinary Assistant
These courses are offered by Indian Veterinary Research Institute Bareilly, Sri Venkateswara Veterinary University, Tirupati, Veterinary College, Bangalore and Tamil Nadu Veterinary and Animal Sciences University, Tamil Nadu.
After completing a diploma in Veterinary Medicine, you can further appear for the All India Pre Veterinary Test (AIPVT) exam then pursue a bachelor's degree in Veterinary Medicine.
Veterinary Science Colleges in India
Apart from these, here are the top veterinary science colleges and universities in India:
Indian Veterinary Research Institute (IVRI), Bareilly
National Dairy Research Institute (NDRI), Karnal
Govind Ballabhpant University of Agriculture and Technology, Pantnagar
Veterinary College and Research Institute (VCRI), Chennai
College of Veterinary and Animal Sciences (CVAS), Bikaner
Mumbai University (MU)
Annamalai University (AU), Chidambaram
Benaras Hindu University (BHU)
Junagadh Agricultural University, Junagadh
How Many Years Does it Take to Become a Veterinary Doctor?
To become a Veterinary Doctor in India, you will first have to pursue a 4-year bachelor's degree and then another 4 years studying a DM in Veterinary Medicine, thus you will be spending 8 years to become a Veterinarian.
FAQs
What to do to become a veterinary doctor?
In India, you can take the NEET exam and apply for a course in Animal Husbandary of Veterinary Medicine. Whereas, to pursue this course from abroad, you need to complete the graduation, take the GRE exam, apply to a veterinary school and complete the studies. After completion, of course, apply for a licence and then you will become a veterinary doctor.
Is NEET required for veterinary?
Yes, NEET is compulsory for all Indian students willing to make a career in veterinary. One needs to check the required scores with universities.
How many years is a veterinary course?
The duration of a veterinary course is likely to differ as per the country and university. On average, the course duration lies between 3 – 5 years.
Is Veterinary a good career?
Veterinary doctor as a career can be a challenging career as you might have to work at unconditional hours. However, the job will keep you surrounded by animals, thus, it is considered to be the best job for animal lovers.
With a continuous requirement for the safety of animals and birds, it is beneficial to know the process of how to become a veterinary doctor in order to understand the programs in Veterinary Science and its specialized courses offered around the world. There is nothing more rewarding than following your passion to help animals and birds and creating better medical treatments for their care. Let Leverage Edu's AI tool help you browse through numerous universities offering courses in Veterinary Science and find an ideal one that suits your interests and ambitions.