Hollywood with its fabulous movies, mind-blowing acting and glittering gowns, and dapper tuxedos continues to awe us, in all parts of the world. With top-class acting, Hollywood is home to some of the most loved stars who are celebrated across the world for their acting acumen. However, these celebrities are not just actors but people who are trained and skilled in other fields too. It would come as a shock to you but some of these Hollywood stars actually have a great parallel educational career as well. Here is a list of the 35 most educated Hollywood stars of all time!

35 Most Educated Hollywood Stars
Bradley Cooper
Lupita Nyong'o
Meryl Streep
Gerard Butler
Rowan Atkinson
Jodie Foster
Emma Watson
James Franco
Kate Beckinsale
Geena Davis
Benedict Cumberbatch
Ashley Judd
Hugh Jackman
Ashton Kutcher
Masi Oka
Danica McKellar
Ken Jeong
Conan O'Brien
Ben Stein
Christy Turlington
David Duchovny
Sigourney Weaver
Jodie Foster
Eva Longoria
Kate Beckinsale
Nolan Gould
Rashida Jones
Edward Norton
John Krasinski
John Legend
Cindy Crawford
Peter Weller
Angela Bassett
Bradley Cooper
The heartthrob of Hollywood, this good looking actor stole everyone's heart with his onscreen performances. But it is not his performances alone that set him apart but also his educational qualification. He received a Bachelor's degree in English from Georgetown University in 1997. After graduating, he went on to become a part of the Actors Studio Drama School to pursue his chosen career.
Before we move on to the next most educated Hollywood star,
you must check out the list of best drama schools in the world!
Lupita Nyong'o
This young beauty who captivated the world by her marvellous performances has fought against various insecurities and odds to achieve an education. She graduated with a Bachelor's degree in Film and African Studies from Hampshire College. She continued with her education and completed her Master's in Fine Arts in Drama from Yale University right after which she went on to star in the acclaimed 12 Years A Slave.
The next educated Hollywood star is definitely going to impress you,
just like these top Music Schools in India!
Meryl Streep
A consistent actor who has given more overwhelming performances than anyone else, Meryl Streep is an actor worth her salt. This perfectionist has a BA degree from Vassar College. She went on to earn a Master's degree in Acting from the prestigious Yale University to meticulously work on the development of her craft.
Before we move on to the next educated Hollywood star,
have a look at the top Music Schools in the world!
Natalie Portman
The supremely talented and beautiful Natalie Portman is the perfect balance of beauty and intelligence. Before pursuing her successful career in acting, she graduated from Harvard University with a degree in psychology in 2003. One of the most popular actors of contemporary times, she decided to study psychology because of her deep interest in the area. If you also want to make a pursue such courses, do read our blog on career in Psychology!
Gerard Butler
This Scottish actor also joins the league of the most educated Hollywood stars. He attended law school at the University of Glasgow and even worked as a trainee lawyer before entering the film fraternity. If you want to study law, just like Gerard Butler, read our blog on how to make a career in law!
Rowan Atkinson
Who hasn't laughed at the antics of Mr. Bean? Rowan Atkinson, the man who made childhood special with his iconic role is not only good with humour. He is a highly qualified individual too. He received an Electrical Engineering degree from Newcastle University, United Kingdom. He also earned a Master's in Electrical Engineering from the prestigious University of Oxford.
Just like these educated Hollywood stars,
you can also become a celebrity by pursuing any of these Art and Drama courses!
Jodie Foster
The talented Jodie Foster has performed some of the most significant roles on screen for which she has been lauded time and again. This meticulous actor took her education very seriously too. She graduated with a Hons in literature from Yale University and is also trained in the French language along with her knowledge in languages like Spanish and Italian making her one of the most educated Hollywood celebrities.
Have a look at these popular Acting schools in the world!
This British actor who rose to fame with her prominent role in the Harry Potter film series does justice to her role in the film with being a good student in real life too. She earned an English literature degree from Brown University. Way to go, Hermione!
Just like Emma Watson, you can also pursue BA English Literature.
Get in touch with Leverage Edu and start the journey to your dream university!
James Franco
This prolific actor who has been nominated for his role for various prestigious accolades is not only a great actor but a diligent student. He joined University College London for a Bachelor's degree in English. He went on to get a Master's degree in writing from Columbia University and later enrolled in New York University for a course in filmmaking. He is undoubtedly one of the most educated Hollywood stars.
Just like this educated Hollywood star planned on making a career in English,
you can do it too! Read our blog on Functional English!
Kate Beckinsale
This beautiful British actress is very well versed with different languages of the world. She studied at the esteemed University of Oxford to get a degree in French and Russian literature putting her in a niche of her own. Talented, isn't she?
Benedict Cumberbatch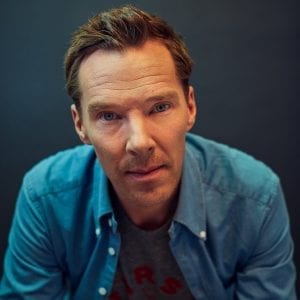 Our very own Sherlock Holmes is as intelligent off-screen as he is on-screen. The world spellbound by his enthralling performance of the most beloved detectives of all times. At Harrow School, he was an art scholar. Cumberbatch later volunteered to work as an English teacher in a Tibetan monastery that was located in Darjeeling. His fine acting skills come from him having studied drama at Victoria University of Manchester. Following this, he earned a master's in Classical Acting from the renowned London Academy of Music and Dramatic Art (LADMA).
Understand the role of Drama and academics with our blog on – Art and Drama in Education
Ashton Kutcher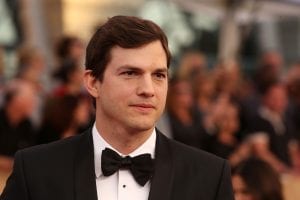 This talented actor has not only won the world with his acting skills but his tender heart as well. Ashton Kutcher is extremely close to his twin brother who suffers from cerebral palsy and therefore to find a cure for this ailment, Kutcher enrolled as a major in biochemical engineering at the University of Iowa. While studying there he was spotted by a talent-scout and from that, there was no looking back!
Hugh Jackman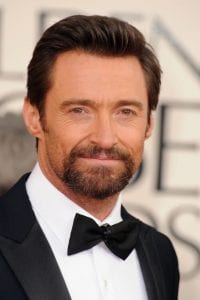 Hugh Jackman along with being a noted actor is highly educated too. He has pursued a BA in Communications from the University of Technology, Sydney. To refine his talents of acting, he pursued acting at the Actors' Centre in Sydney. Following this, he graduated from the Western Australian Academy of Performing Arts in Perth, Western Australia. This talented actor breathes life into the roles he plays with his amazing acting.
Ashley Judd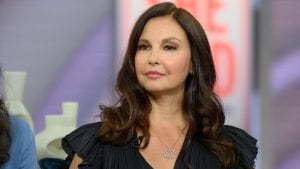 The talents of this amazing woman aren't restricted to the silver screen only. She pursued a degree in French from the University of Kentucky where she also earned four minors. After this, she earned a master's in Public Administration from the esteemed Harvard University. She is currently engaged in getting her PhD in Public Policy from UC Berkley. Wow, that's a lot of qualifications and she sure does justice to it!
Geena Davis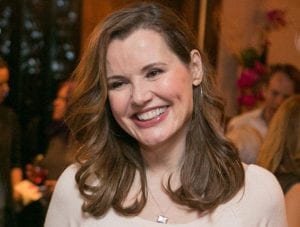 This beautiful and exceptionally talented actress is extremely well qualified. She has a fine arts degree from Boston University and can speak fluent Swedish. She has established her own media institute and is also skilled at archery. Could someone be any more talented?
Hollywood is a land of myriad talents and people belonging to this film fraternity have proved their worth in various fields. Despite belonging to the world of films, actors continued to value education and devoted time to pursue it assiduously. Leverage Edu helps you in pursuing your dream in a university of your choice. Its experts will help you in the admission process and all the other associated formalities. Join today to turn your dream into reality.