Cinema has always been a mirror to society as it reflects our way of life and often glorifies it to curate the desired picture of our innate fantasies, beliefs and ideas. While heterosexual love stories have been a part of the cinematic narrative since its origin, many revolutionary films also made their way to change the norm and voice the concerns of the LGBTQ community. The world cinema has been enriched with many such pearls that have beautifully portrayed same-sex relationships and the issues they face in a society rooted in the norm of heterosexuality. This pride month, Leverage Edu is bringing you our top picks for the 12 LGBTQ movies of all time that you must add to your binge list!
Check Out: Top LGBTQ Friendly Universities in the World
Fire (1996)
Being one of the oldest Bollywood classics, Fire tells an intricately woven narrative that was way ahead of its time when it was released in 1996. Starring globally acclaimed Indian actors like Shabana Azmi and Nandita Das, the film adapted a modern version of Ismat Chugtai's Litaaf and brought forward the public dialogue on freedom of speech and homosexuality by exhibiting a stark commentary on the restrained domestic life of married women in Indian patriarchal society.
Margarita With a Straw (2014)
Directed by Shonali Bose and starring Kalki Koechlin, Margarita with a Straw tells the story of Laila, a rebellious teenager with cerebral palsy and her incredible journey of self-discovery. As Laila leaves her home in India to study at the New York University, she meets a visually impaired girl Khanum (Sayani Gupta) with whom she falls in love. Amongst the critically acclaimed LGBTQ movies, this coming-of-age story amazingly explores the themes of inclusion, sexuality and self-acceptance.
Shubh Mangal Zyada Savdhan (2020)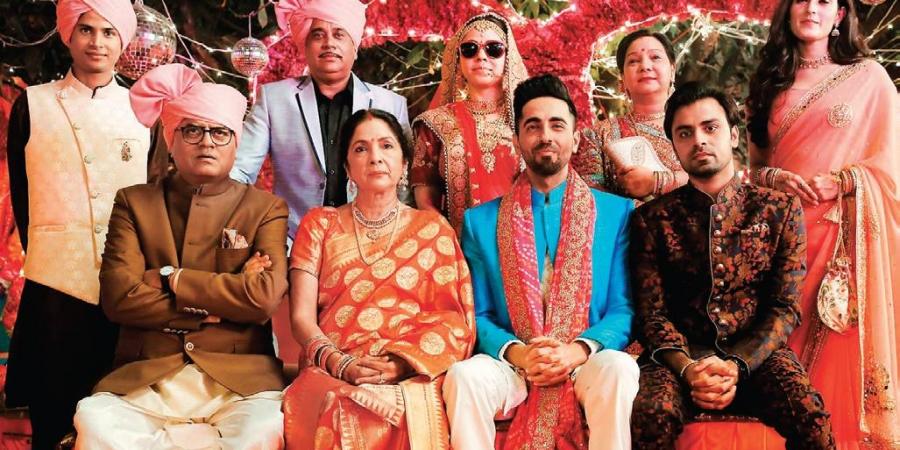 As India decriminalised Article 377 by defining consensual same-sex relations as not a crime on September 6, 2018, the Indian queer community found its way in getting the legal acceptance though our society still needs to open up in terms of such conversations! Weaving the historic judgement of Article 377 into a heartfelt narrative of a small-town family, Shubh Mangal Zyada Savdhan tells the story of a gay couple Kartik (Ayushmann Khurrana) and Aryan (Jitendra Kumar) and their struggle of acceptance as Aryan's orthodox father is still decades behind in terms of his views on homosexuality. As a central commentary on how Indian families and even the society itself has not opened their arms to welcome the queer community, this LGBTQ movie is a fun roller-coaster ride and family watch that will make you laugh, cry and understand the pains of queers in finding familial acceptance in a country like India.
Moonlight (2016)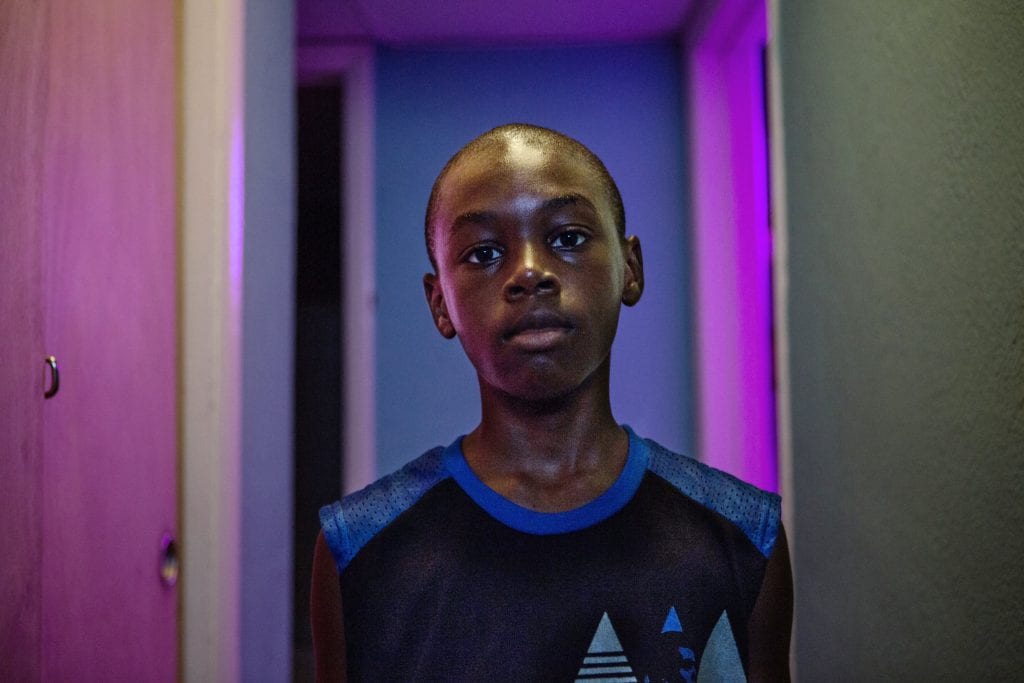 Having bagged 8 Oscars in 2017, Moonlight is a remarkable and brilliantly crafted odyssey of Chiron as it beautifully presents his youth, adolescence and early adulthood. As one of the top-recommended LGBTQ movies of all time, this internationally-lauded film takes you on Chiron's quest of exploring his identity and sexuality as a black man evoking the cliches of black masculinity and starkly critiquing them.
Call Me By Your Name (2017)
Based on the novel by Andre Aciman, Call Me By Your Name is another classic to add in your binge watchlist of LGBTQ movies. Set in the endearing summer days of 1983 in Italy, it tells the tale of a precocious 17-year old Elio Perlman (Timothee Chalamet) who falls in love with Oliver (Armie Hanner), a scholar working with his father. The film takes you through the stunning Italy of the 1980s while chronicling young Elio's journey of coming to terms with his sexuality.
Brokeback Mountain (2005)
Regarded as a stepping stone in the queer cinema, Brokeback Mountain is a romantic drama based on the works of Annie Proulx and tells the love story of two cowboys. This Oscar Award-winning blockbuster and revolves around the complex emotional relationship between Ennis Del Mar and Jack Twist and their encounter in the summer of 1963 as their friendship grows into a cherishing lifelong connection.
Portrait of Jason (1967)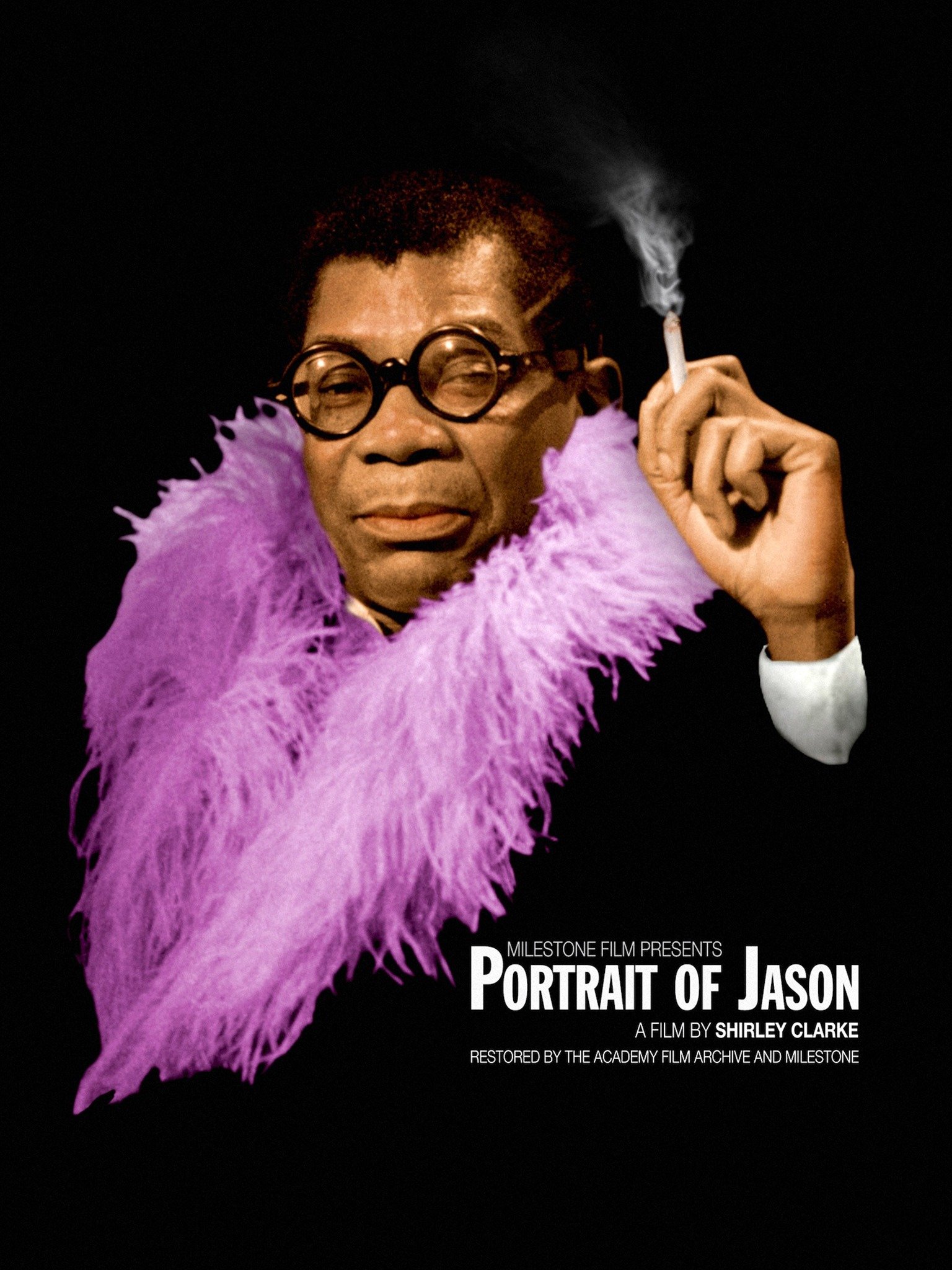 Portrait of Jason is an Avant-garde documentary chronicling the life of a queer black man in the late 1960s. Acclaimed as the top LGBTQ movies chronicling real-life characters, it plays with many complex narratives as the director interviews exuberant and floridly expressive Jason Holliday, a black gay prostitute as he narrates his troubling life story. It is an intriguing watch for those wanting to explore the life of black queer performers in late 20th century America.
The Word is Out (1977)
Aligning with its title, this great piece of work by the Mariposa Film Group, The Word is Out is an interview of 26 queer gay men and women. Regarded as a 'Time Capsule', this documentary features voices ranging from diverse ages of 18-77 about how the gays were perceived in the US during the 1980s.
Also Read: Top LGBTQ-Friendly Study Abroad Destinations 2021
Common Threads: Stories From the Quilts (1989)
The brainchild of Oscar Award-winning director Rob Epstein and Jeffery Friedman, Common Thread was created in response to the AIDS crisis. It is amongst the widely-acclaimed LGBTQ movies and narrates the story of five men diagnosed with AIDS amongst whom three were gay and died. Based on the Names Project AIDS Memorial Quilt, the movie pays tribute to those who died from AIDS in Washington DC.
Breaking Free: An Indian Documentary on LGBTQ Community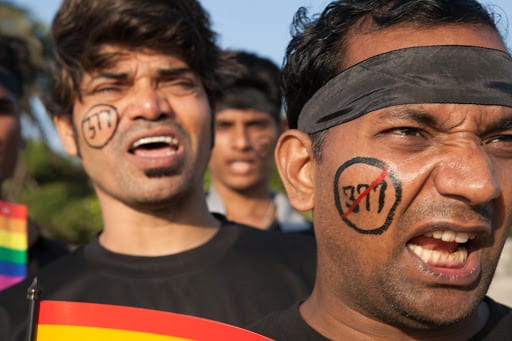 Facilitated with the National Award for Best Editing in 2016 and directed by Sridhar Rangyan, Breaking Free was put together over the long-spanning 7 years with 400 hours of footage cut into 82 minutes. Weaving together the testimonials of those oppressed under section 377, the film critiques the brutality faced by the Indian LGBTQ community until September 2018 when consensual same-sex got decriminalised in the country.
The Way He Looks (2014)
Next in our list of top 12 LGBTQ movies to binge-watch is the assured drama "The Way He Looks," a calm, precisely observed high school romance set in So Paulo, Brazil, and based on the book I Don't Want to Go Back Alone by Daniel Ribeiro, abounds in the joys of an understatement. The plot revolves around Leonardo, a blind adolescent on the lookout for freedom. With Gabriel's arrival, his daily life, his connection with his best friend, Giovana, and the way he sees the world alter dramatically. Daniel Ribeiro, in his feature debut, deftly weaves the social problems of adolescence into a tale of larger self-discovery in this award-winning film. The film is Brazil's entry for the Academy Awards in the foreign-language category. That comes as no surprise.
The Danish Girl (2015)
The Danish Girl is a fiction love story loosely inspired by the lives of Danish artists Lili Elbe and Gerda Wegener and stars some of the best actors in the industry, including Eddie Redmayne, Alicia Vikander, and Amber Heard. As Lili's trailblazing journey as a transgender pioneer unfolds in the film, Lili and Gerda's marriage and work evolve. In this moving drama, Danish painter Einar Wegener takes on the identity of Lili and has one of the first gender-reassignment surgeries in the 1930s, renaming himself Lili Elbe. Till date, it is one of the finest and heart touching LGBTQ movies that one can see.
Must Read: LGBTQ Scholarships Around the World
Other LGBTQ Movies to Binge-Watch (BONUS)
Love, Simon (2018)
Carol (2015)
Paris Is Burning (1990)
Unfreedom (2015)
Blue Is the Warmest Color (2013)
Tremblores (2019)
The Happy Prince (2018)
Holding The Man (2015)
Transamerica (2006)
The Color Purple (1985)
First Girl I love (2016)
52 Tuesdays (2015)
My Life in Pink (1997)
Boy Erased (2018)
Giant Little Ones (2019)
Must Read: Best LGBTQ Books You Must Read!
[BONUS] Top LGBTQ-Friendly Universities in the World
Thus, peeping through the kaleidoscope of these LGBTQ movies, you will get to know about the societal and mental struggles of queer people across varied periods of time. We at Leverage Edu stand in support of the LGBTQ community believing in their dream of a rainbow world that whole-heartedly accepts them for who they are! With our quintessential belief in providing equal educational opportunities to everyone, our experts and counsellors are here to guide you in taking the right decision at every step of your academic and professional journey. Sign up for an e-meeting with us today and take an informed step towards your dream career!