The world of Hindi literature has evolved from different dialects through various eras. The origins of  Hindi literature is deeply rooted in the Indo-Aryan language called Awadhi and traces its way back to the 11th Century. The themes of Hindi literature are majorly comprised of religion and philosophy along with folk stories of the Indian continent. These genres have taken various shapes owing to changing times and issues. It is essential to acknowledge and celebrate Hindi Diwas and know the various writers and poets who have abundantly contributed to Hindi literature. Let's check a few of the gems of Hindi literature and their acclaimed journeys.
Jaishankar Prasad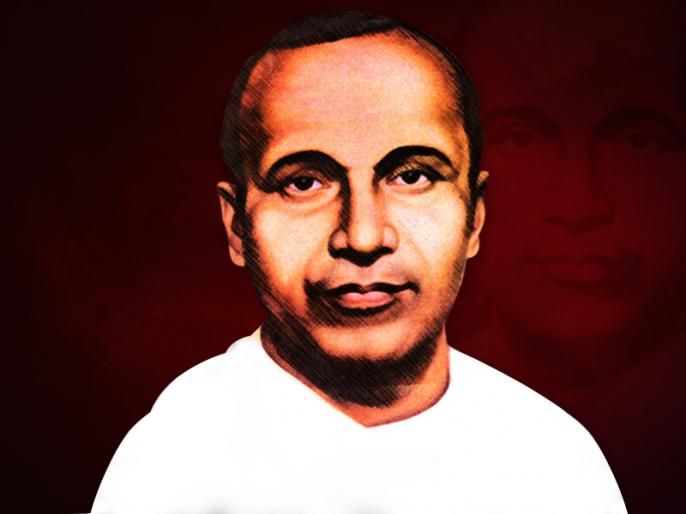 Jaishankar Prasad is one of the prominent poets and writers of Hindi literature and Hindi cinema. Born on 30th January 1889, he has written various dramas, poems, etc. in Sanskrit-Hindi and Khadi dialects. Jaishankar Prasad is one of the four pillars of Chayavaad (Shadow period) of Hindi literature. He began his journey using the pen name 'Kaaldhaar" and his notable works include stories like Gram, Ek ghunt (A sip), poems such as Lahar (The wave), Prem pathik (The Love Wanderer); and dramas like Chandragupta, Dhruvaswamini, Skandagupta, etc.
Ramdhari Singh Dinkar
Famous by his pen name 'Dinkar', Ramadhir Singh is considered one of the eminent personalities in Hindi literature. His contributions towards patriotic compositions were notable during India's Independence struggle. He is the recipient of many reverent awards the Padma Bhushan Award (1959), Sahitya Akademi Award, and has also been claimed as the most deserving title for Rashtrakavi (National poet) of India. Dinkar was elected thrice for the Rajya Sabha and was a member from 3 April 1952 to 26 January 1964. His famous works include the Hindi epic ' Rashmirathi', poems like 'Kurukshetra', 'Krishna Ki Chaetavani.
Jab log Tumhaari Ninda khulkar karne lage, tab tum samjho tumhaari lekhni safal hui.
– Ramdhari Singh Dinkar.
Kamleshwar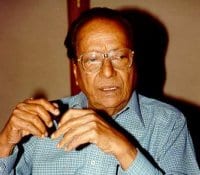 Former editor and proofreader, Kamleshwar gained popularity in the 1950s for his short stories which initiated his journey to excellence in Hindi literature. His writing genres mostly cover literary criticism, culture, and sociology. His story 'Raja Nirbansiya' (1957) became literarily acclaimed followed by Kitne Pakistan, Aagami Ateet, Kaali Aandhi, etc. Kamleshwar then began scriptwriting and dialogue writing after moving to Bombay in the 1970s. He went on to receive the Filmfare award (1979) and the Sahitya Akademi Award (2003).
Mahadevi Verma
One of the most important figures to note while celebrating Hindi Day is Mahadivi Verma. She is hailed as the 'Modern Meera' and is one of the four pillars of the Chhayawadi (Neo-Romanticism) era in Hindi literature. Her work included compositions directed for social wellbeing and upliftment of women in the society which was admired by many people. Mahadevi Verma not only wrote poems and stories but also was a painter and a translator. Her notable works include narratives like Meri Parivar (1962), Srinkhala ke Kariye (1972); poems like Neerja (1993), Agni Rekha (1988). Mahadevi Verma was the recipient of many awards including the Padma Bhushan (1956) and the Padma Vibhushan Award (1988).
Bhisham Sahni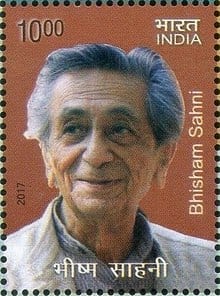 Born in Rawalpindi, Bhisham Sahni was an important and active member of the Indian National Congress. Apart from being a lauded writer, Sahni was also an actor and social activist. His notable works include Tamas (Darkness) which was then converted into a television screenplay. His compositions have powerful messages on the account of India's independence and the partition. Sahni's writing styles were widely acclaimed for their grace and details. He was honoured with many awards like the Colour of Nation Award, the Soviet Land Nehru Award, the Padma Bhushan Award, etc.
Dharamveer Bharti
Born in Allahabad, Dharamveer Bharti is known for his distinctive writing and story-telling styles. Apart from writing poems, screenplays, stories, he was also a social-thinker. His noteworthy works include prose like Gunaho Ka Devta, Suraj ka Satwan Ghoda; poems like Toota Pahiya, Thanda Loha, etc. Bharti had popular collections of stories like Ankahi, Neel Lake, etc. His book 'Andha Yug' received global recognition and was published by the Oxford University Press. He was also given many awards like the Maharana Mewar Foundation Award, the Kaudiya Nyas, Vyasa Samman, and the Padma Shri Award.
Other phenomenal gems of Hindi literature are-
Vishnu Prabhakar
Sri Lal Shukla
Yashpal
Panishwar Nathu 'Renu'
Kamaleshwar
Bisham Sahani
Munshi Premchand
Harivansh Rai Bachchan
Kashi Nath Singh
Babu Devakinandan Khatri
Must Read List of Indian Novels!
Best Hindi Books to Read
Madhushala by Harivansh Rai Bachchan (Buy Here)
Nirmala by Premchand (Buy Here)
Yama by Mahadevi Verma (Buy Here)
Kamayani by Jaishankar Prasad (Buy Here)
Tamas by Bhisham Sahni (Buy Here)
Kashi Ka Assi by Kashi Nath Singh (Buy Here)
Maila Aanchal by Phanishwar Nath Renu (Buy Here)
Rashmirathi by Ramdhari Singh Dinkar (Buy Here)
Raag Darbari by Sri Lal Shukla (Buy Here)
Kitne Pakistan by Kamleshwar (Buy Here)
Maila Aanchal by Phanishwar Nath Renu (Buy Here)
Aapka Bunti by Mannu Bhandari (Buy Here)
Contemporary Hindi Literature Books
Mrityu: Jaanen Ek Mahayogi Se by Sadhguru (Buy Here)
Dark Horse: Ek Ankahi Dastan by Nilotpal Mrinal (Buy Here)
Badle Apni Soch To Badlenga Jeevan by Bhupendra Singh Rathore (Buy Here)
Banaras Talkies by Satya Vyas (Buy Here)
October Junction by Divya Prakash Dubey (Buy Here)
Gunaho ka Devta by Dharamveer Bharti (Buy Here)
Savarkar: Ek Bhule-Bisre Ateet Ki Goonj 1883-1924 by Vikram Sampath (Buy Here)
Aughad by Nilotpal Mrinal (Buy Here)
Kitne Pakistan by Kamleshwar (Buy Here)
Main Apradhi Janm Ka by Surendra Mohan Pathak (Buy Here)
Hindi Literature Books for UPSC

These were a few of the many esteemed gems of Hindi literature. It is essential to treasure and read their wise and creative work and incorporate their names on occasions like Hindi Day. If you are inclined towards creative writing or literature, reach out to our experts at Leverage Edu who will assist you in choosing the perfect course and university as per your requirements. Sign up for a free session today!