Humanities, popularly known as the Arts stream offer a wide range of career options after class 12th. Available in the form of Bachelor of Arts courses, Geography, BA History, Political Science, BA Psychology, etc are some of the prominent degree programs in this field. However, with the immense career opportunities it offers, BA Sociology has become a popular choice among students. So, in this blog, we will shed light on the key components of this degree program and the prospects it holds.
Highlights
| | |
| --- | --- |
| Course Name | Bachelor of Arts Sociology |
| Course Level | Undergraduate |
| Duration | 3 Years |
| Basic Eligibility | A UG degree in any stream with minimum required marks |
| Job Profiles | Community Service Officer, Social Researcher, Welfare Rights Advisor, Teacher, etc.  |
| Average Salary | INR 3,00,000-8,00,000 Per Annum |
What is BA Sociology?
The undergraduate degree in Sociology will take you through core concepts of sociology and social behaviour while elucidating their impact on modern science. Investigating various aspects of society and social behaviour, BA Sociology will equip you with a multitude of concepts like the organization of society, and the structure of society along with human behaviour in such situations. The course will also familiarize you with details like global welfare, family structure, social class, religious cults, etc.
Why You Should Choose BA Sociology?
BA Sociology is one of the best undergraduate degrees for students who have plans to pursue higher education in the sociology field. However, students need to complete their class 12th examination as well as score at least 50% marks to be eligible for this specific course. There are numerous reasons why studying BA Sociology will prove beneficial for you. Here are the primary reasons you need to consider:
Sociology is known as the scientific study of the different types of societal patterns, along with the pattern of social interaction, social relationships, and culture.
When you choose BA Sociology, you will be able to know more about society. Not to mention, you will also get to know about the complex and simple nature of patterns.
When you graduate, you will be able to land numerous high-paying as well as eye-catching job offers.
You will get to work on numerous sociology projects where you will have chances to understand the concepts of society more properly.
The BA Sociology course is designed in such a way that it would help you overcome numerous societal problems as well as create a vision to think broader on the topics.
With the help of this degree, you can have a better understanding of the overall society.
What Skills Do You Need to Pursue BA Sociology Course?
If you want to pursue BA Sociology course, you need to develop some essential and useful skills that will help you understand the concept better. Not to mention, these skills will also help you boost the success in your career after you complete your graduation. Here are the skills you require to complete your graduation successfully:
Analytical thinking
Organisational skills
Interpersonal skills
Management skills
The capability of working under pressure
BA Sociology Universities Abroad
Being a vast field of study, the scope of Sociology is very broad. Therefore, while exploring academic institutions, you must consider the course structure, the faculty as well as the opportunities it offers to gain hands-on experience. Listed below are some of the famous universities abroad which offer BA Sociology.
| | | |
| --- | --- | --- |
| University Name | Location | Fees |
| Ryerson University | Canada | CAD 30,000 (INR 19 Lakh) |
| Lakehead University | Canada | CAD 27,000 (INR 17 Lakh) |
| University of Victoria | Canada | CAD 56,000 (INR 35 Lakh) |
| The University of Queensland | Australia | AUD 54,000 (INR 31 Lakh) |
| Wilfrid Laurier University | Canada | CAD 46,000 (INR 29 Lakh) |
| University of Montreal | Canada | CAD 22,000 (NR 14 Lakh) |
| University of South California | USA | USD 31,000 (INR 26 Lakh) |
| Murray State University | USA | USD 25,000 (INR 21 Lakh) |
| University of Massachusetts | USA | USD 18,000 (INR 15 Lakh) |
| California State University | USA | USD 20,000 (INR 17 Lakh) |
Admission Process for BA Sociology
This is one of the most important things you need to consider. The admission process will depend on the university you choose as well as the country you choose. Some specific universities come with a harder admission process. This is where you need to call the professionals from Leverage Edu so that they can help you out with your admission process.
Eligibility Criteria 
BA Sociology is one of the notable BA courses and is being offered by an array of universities across the globe. To pursue this popular program, you will have to fulfil the eligibility criteria as per university requirements. Let us have a look at some of the important parameters for pursuing this program:
You must have completed formal schooling of 10+2 from the Science, Commerce or Arts stream with a minimum percentage as specified by the university.
Some universities may also demand ACT/SAT exam scores. 
In order to pursue this course from India, you must have completed 10+2 schooling from any background with the required marks.
Note: The above-mentioned prerequisites are general. Candidates are advised to check the exact eligibility criteria on the official website of the university.
BA Sociology Syllabus
In order to provide a sound understanding of the field, the BA Sociology course lays emphasis on various aspects of society, social interaction, patterns, cultures, etc, During the initial years of the 3-year degree program, the Sociology syllabus will focus on core as well as elective subjects like Family and Intimacy, Polity, English/ Foreign Language, etc.
Semester 1
Sociology: Nature, Scope and Significance
Basic Concepts: Society, Community, Association, Social Structure, Status & Role, Norms and Values
Social Groups & Processes
Social Institutions
Semester 2
Societies: Types and Characteristics
Culture: Definition and Nature
Processes of Social Change
Social Stratification: Concept and Bases
Semester 3
Social Research: Definition, Nature and Purpose
Techniques of Data Collection
Statistical Analysis and Use of Computer in Social Research
Research Method
Semester 4
Processes of Social Change
Indian Social Institutions
Processes of Social Change in India
Social Issues and Problems
Semester 5
Positivism
Functionalism
Inter-Actionalism
Conflict: Marx's concept of Dialectical Historical Materialism
Semester 6
Population Theories
Population Planning and Control
Population Studies
Population Composition in India
Here are some other important subjects that you may get to read during the course-
| | | |
| --- | --- | --- |
| Environmental Science | Introduction to Sociology-I | Economic Sociology |
| Political Sociology | Rethinking Development | Sociological Research Methods |
| Sociology of Gender | Sociology of Kinship | Professional Communication |
| Sociology of Religion | Gender and Violence | Introduction to Sociology-II |
| Planning Entrepreneurship | Value Education | Social Stratification |
Note: The above-mentioned subjects are just for indicative purposes. They may differ from one university to another.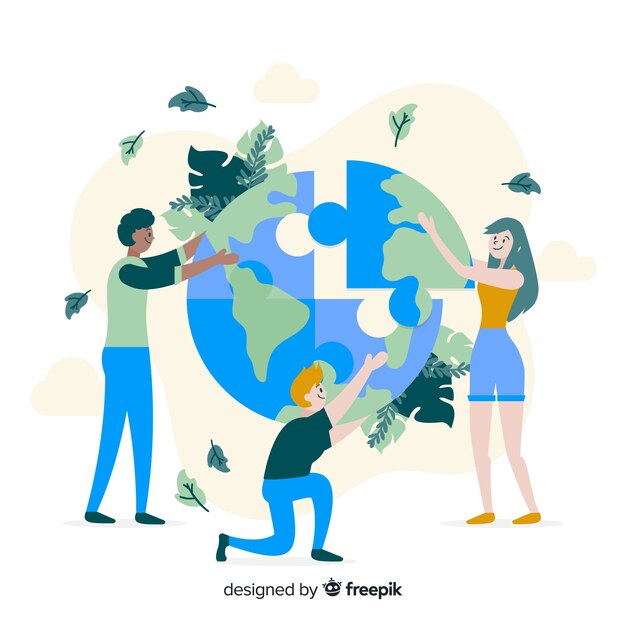 BA Sociology DU Syllabus
Semester 1
Introduction to Sociology – I
Sociology of India I
Concurrent – Qualifying Language
Semester 2
Introduction to Sociology II
Sociology of India II
Concurrent – Credit Language
Semester 3
Sociology of Religion
Economic Sociology
Concurrent Interdisciplinary (Interdisciplinary) (Gender and Society)
Semester 4
Sociology of Kinship
Political Sociology
Environment and Society (Optional)
Sociology of Gender (Optional)
Paper: Concurrent Discipline Centered (Sociology of Contemporary India)
Semester 5
Sociological Theories-I
Social Stratification-I
Methods in Sociological Research-I
Urban Sociology (Optional)
Industrial Sociology (Optional)
Semester 6
Sociological Theories-II
Social Stratification-II
Methods in Sociological Research-II
Concurrent – Discipline Centered II
BA Sociology IGNOU Syllabus
Introduction to Sociology-1
Sociology of India-1
Introduction to Sociology -II
Sociology of India-II
Political Sociology
Sociology of Religion
Sociology of Gender
Economic Sociology
Sociology of Kinship
Social Stratification
Sociological Thinkers-1
Sociological Research Methods –I
Sociological Thinkers-II
Sociological Research Methods –II
BA Sociology Colleges in India
Loyola College, Chennai
St. Xavier's College, Mumbai
Christ University, Bangalore
Mount Carmel College, Bangalore
Kristu Jayanta College, Bangalore
K J Somaiya College of Arts and Commerce, Mumbai
Lady Brabourne College, Kolkata
Nizam College, Hyderabad
Amguri College, Sibsagar
Anugrah Narayan College, Patna
Kamala Nehru College, Delhi
Anand Arts College, Anand
BA Sociology Career Options and Job Prospects 
A degree in BA Sociology will equip you with various industry-oriented skills that will help you find employment opportunities across an array of organizations. If not a professional career, you can also go on to pursue higher-level studies through degree courses like MA Sociology followed by a PhD.
Here are some of the best job opportunities you can receive after completing your graduation in BA Sociology:
Social Worker: You can work and boost the overall development of society while also being engaged with groups and families.
Journalist: If you have great written as well as communication skills, you can choose journalism as your career option. You can also work for newspapers and magazines.
Public Relation Officer: You will be able to work as a public relational officer in numerous organizations.
BA Sociology Job Designations
Here are some profiles you can work on after completing this course:
Social Critic 
Rehabilitation Counsellor 
Family Counsellor 
Social Worker
Market Survey Researcher 
Community Service Worker
Training Advisor
Rehabilitation Counsellor 
Research Assistant, etc 
BA Sociology Salary Country-Wise
When you score good marks upon completing graduation, you will be able to get high-paying jobs as well as salaries. Here's a table that would help you know the salary of a BA Sociology graduation country-wise.
| | |
| --- | --- |
| Country | Salary/Year |
| India | INR 7 Lakh |
| USA | USD 60,000 (INR 49 Lakh) |
| UK | GBP 55,000 (INR 55 Lakh) |
| Australia | AUD 102,362 (INR 58 Lakh) |
| Canada | CAD 75,000 (INR 46 Lakh) |
BA Sociology Books
B.A First Year Sociology [ English Medium] by Telugu Akademi
IGNOU BA Sociology Study Material
IGNOU BA Sociology Books In Hindi Medium ESO_ALL_HM Reference Books With Solved Question Paper
Is BA in Sociology Better Than BA in Journalism?
Keep in mind that BA in Sociology and BA in Journalism are completely two different courses. Journalism deals with writing and storytelling whereas, sociology is based on numerous aspects of society.
What are the best job designations after graduating with BA in Sociology?
Here are the best jobs you can get: Teacher, Welfare Rights Advisor, Community Service Officer, Social Researcher, etc.
Do you need to take an entrance exam?
No, you don't need to take an entrance exam to apply for BA in Sociology.
Hence, the scope of pursuing a BA in Sociology is immense! If you want to get into a high-ranked university, you'll need more than just good grades; you'll also need flawless application because the competition is fierce. You may enlist the assistance of Leverage Edu specialists to assist you with the application process so that you can realise your goals. Call us immediately at 1800 57 2000 for a free 30-minute counselling