In the era of digitization, more and more people are opting for online internships to make good use of their time. Internships in various Law establishments help you get the necessary experience and in-depth knowledge in the field of law you are working in. While people opt for internships that give certificates of experience, letters of recommendation, or at least a decent stipend it is not very different for the students of law either. Law students can also get internships and get their careers started or gain more experience even in these times. In this blog, we will discuss Online Internships for Law Students: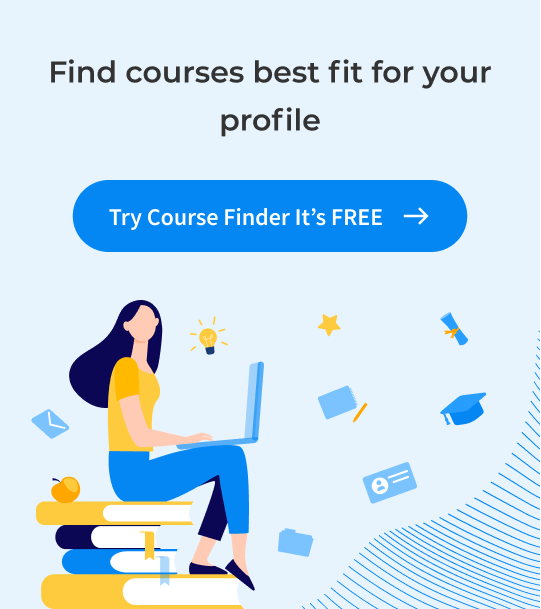 Online Internships for Law Students
There is a wide range of  Online Internships for Law Students available. Some work from home, some from the office, some are paid, and some unpaid, the eligibility and requirements are different and the fields as well. Here are some internships you may want to give a try-
Also Read: Best Law Colleges in 2021
National Law University, Delhi (NLUD)
Duration– Minimum duration is four weeks. Preference shall be given to applicants who are available for longer durations.
Stipend– Unspecified
Eligibility–
Good CGPA/Percentage.
Publication
Previous internships
Preference will be given to the students who have completed two years of the five-year integrated LL.B. Program/ two years of a three year LL.B. Program.
Preference will be given to candidates residing in Delhi/NCR region.
Application Process – All Applicants are required to apply at-least 2 months prior to the proposed starting date of the internship. The applicants are required to submit their CVs and a Statement of Purpose (max 400 words) by email mentioning the period of internship for which they are available. The interns shall be informed of their selection via email.
RSG Legal
Duration – 3 months
Stipend – No stipend
Application process – Email your resume/CV to office@rsglegal.in
Eligibility – Strictly for those Law students who are in their 4th / 5th year and who are available for 3 months internship (the first month being on probation)
Also Read: Law Courses in India
ARK Juris
Duration – 30 Days (The duration can be extended depending upon performance)
Stipend – Only for exceptional performance
Perks –
Direct Interaction with the Founder of the Firm & other partners
Opportunity to interact with clients and be in online meetings with clients Internship
Certificate' for all selected candidates
Letter of Recommendation to best-performers
Best Articles will get published on the firm's official website and other online platforms, giving due credits
Application Process – The Students can WhatsApp their CV to Mukund Maheshwari (HR) (+91-7737763144) or email mukundmaheshwari128@gmail.com 
Eligibility – Undergraduate and postgraduate students of Law or Students pursuing Ph.D. program in Law
Also Read:
S P Singh Advocate And Associates
Duration – 3 months
Stipend – Unpaid
Perks – Certificate, Letter of recommendation, 5 days a week, Free snacks & beverages
Eligibility – MS Office, English Proficiency (Spoken) and English Proficiency (Written)
RSLO & Advocates
Duration – 2 months
Stipend – depends upon the quality of work.
Perks – Certificate
Eligibility –
One page Cover Letter showing "Why they want to intern either in Energy or Property Laws Practical research problem.
Practical research problem.
Only the two best answers will get the opportunity.
Application Process – Contact rsloandadvocates@gmail.com
Also Read: How to Become A Sports Lawyer?
Jus Dicere
Duration – Unspecified
Stipend – ₹5000/- to ₹10000/- per month
Eligibility –
Law Student in 5th year of study or recent graduate.
Good academic records with a passion for research and writing.
A couple of publications in National or International journals will be a plus.
Application Process – Apply here
Also Read:
S. Bhambri & Advocates, Delhi
Duration – Unspecified
Stipend – ₹1T–₹1.5T a month
Eligibility – Only law undergraduates who are pursuing three-year law or five-year law are eligible to apply.
Hamari Pahchan NGO
Duration – 1 month
Stipend – Unspecified
Perks – Certificate
Eligibility – Who is available for a full-time (in-office) internship, has relevant skills and interests, and is from Delhi and neighboring cities
Taare Zameen Foundation
Duration – 6months
Stipend – Unpaid
Perks – Certificate, Letter of recommendation, Flexible work hours
Eligibility – Relevant skills and interests
Also Read: Career in Corporate Law
UNESCAP
Duration – 2 months
Stipend – Unpaid
Eligibility –
Enrolled in a graduate school program (second university degree or equivalent, or higher); or
Enrolled in the final academic year of a first university degree program (minimum
Bachelor's level or equivalent); or
Have graduated with a university degree (as defined above) and if selected, must commence the internship within a one-year period of graduation.
Application Process – A completed online application (Cover Note and Personal History Profile) is required.
Khurana and Khurana
Duration– Unspecified
Stipend– Unspecified
Starting Date– 1st August 2023
Eligibility-
Law students pursuing 4th or 5th year of 5 years integrated course.
Students pursuing 2nd or 3rd year of a 3-year course.
Prior experience in research and legal drafting.
Keen interest in Intellectual Property Rights.
Kansal Law Chambers
Duration – Unspecified
Stipend – Unspecified
Eligibility –
Candidates who have completed or are pursuing their 5th year of law in a 5 years law course or 3rd year of law in 3 years law course can only apply.
Candidates must have good knowledge of Insolvency/IBC laws.
Candidates with *good research and drafting skills.
Knowledge of *GST, accounting, and tax laws shall be an added advantage.
Application Process – Send an email to casumitkansal@gmail.com  expressing your interest, with a cover letter.
Also Read:
ALA Legal Advocates & Solicitors
Duration – Minimum 4 weeks
Stipend – Unspecified
Eligibility – Undergraduate students of Law from Law Schools across India, from the following years-
5-year course: 3rd year and onwards.
3-year course: Final year students.
Also Read: Best Law Universities in the UK
Application Process – Interested candidates shall send the following to ea-puneet@alalegal.in
Cover Letter
Resume/CV
Intended period of internship
The Vidhi Centre for Legal Policy
Duration – 3 Months
Stipend – INR 5,000/- per month
Eligibility – 4th and 5th-year students with a prior interest in the subject shall be preferred.
Online Internships for Law Students Abroad
You can also do internships outside your country and imagine how good it will look on your CV and it will make your resume stand out from the crowd. We have provided a list of few places which will get you an internship you desire and in a place you would love –
VAcorps Professional Internship Program
Place – Capetown, South Africa
Application process – Visit their website here and apply here.
Connect 123 – Law and Public Policy Internships
Place – Barcelona, Buenos Aires, Cape Town, Dublin, Shanghai, and Sydney
Application Process – Visit website and apply here.
What Should You Know Before a Law/Legal Internship?
The internship is the first phase you ever experience in a professional life. There are a few tips that can help you and things you should know before you start your internship:
One of the important aspects you should know is to handle criticism with a positive outlook. It is important to learn with the feedback you and do a better work
Meet your deadlines and be punctual. Everything runs on a tight schedule in the court house, so it is important that you are punctual
Attend social events, it will help you to build your social network and communication skills as well
Always be humble in your approach, it is important to treat everyone with respect be it your juniors or seniors
FAQs
What are the best internships for law students?
We have provided a few internships above but honestly, the internship you choose has to suit you and your interest to be the best so that question can only be really answered by you.
Do law interns get paid?
Yes, if you choose an internship that provides a stipend then you could earn as well along with doing the internship. You will have to find one that pays because there are other ones as well that do not get paid. Just choose an internship that offers a stipend, apply to it and you're good to go.
How do you get an internship in a law firm?
You will have to go to the website of the law firm and apply for the internship based on the instructions provided there. It is not very difficult.
How can I get an internship with no experience?
There are so many types of internships offered online. You just need to check the eligibility of the internship you want to apply to. Some internships ask for experience but believe me when I say some internships ask for freshers and people with no experience can totally try those out. 
These were some of the Online Internships for Law Students you can try. We hope the information will help you understand how to go about the process of getting an internship. Browse courses, part time jobs, colleges and universities at Leverage Edu. We hope to help you in getting a better future so choose an internship and seize the opportunity.