Whether you are aiming for a career change or opting for a better job opportunity, you will need to provide certain documents corresponding to your previous employment. Amongst these crucial documents, the Experience Letter is an essential one which you will be asked about by your new employer. Leaving an organization without taking the experience certificate is similar to bidding adieu to your school without taking your degree certificate. An experience letter plays a decisive role in shaping your future employment career. Often referred to as a service certificate, this blog brings a detailed guide on what an experience letter is, its format as well as useful samples.
Click Here to Register for a FREE Counselling Session!
What is an Experience Letter?
It is a letter which is duly issued by an employer stating the duration of your employment, the main roles you were assigned, the skills you learnt and your overall performance review. The experience letter is mostly required when you are switching to a new job. In simple words, an experience letter is an official form of documentation given by a supervisor or employer with their truest knowledge of the time an employee has spent with the company. An experience letter is framed in a manner that the individual's experience and skills are mentioned by their reporting manager. Also, it also consists of valuable feedback from the supervisor or head of the company.
What are the Contents of an Experience Letter?
Your experience letter must contain the following information:
An experience letter contains information such as –
Your job role/position
Date when you joined/ started working in the organization
skills and experience gained
date of resignation
date of issue of letter
Who writes a work experience letter?
HR of the organization is responsible to write the work experience letter. HR usually collects the information from your reporting manager before writing the experience letter. Moreover, you can also add Writing for Research Papers in your experience Letter.
Why is a Work experience letter important?
A work experience letter is important and required by job seekers which act as proof you have worked for X years in an organization at what level and your remuneration. It also showcases your skills and knowledge.
What should a work experience letter contain?
Letterhead: It must be written on the company's letterhead. It makes it official and authorized that you were employed in that organization,
Date of issue: The date of the issuance is on the second line on the top right corner
Employee's details: The Employee's details must include his designation, roles, responsibilities, skills, and tenure
Conduct of the Employee: This contains your negative/positive feedback from your managers.
Experience Letter Format
An experience letter needs to be well-structured and written in a formal tone. Let's take a look at the format of an experience letter:
Name of the Organisation
(It has to be at the top of the page. Mostly an organisation's name is clearly mentioned on the official letterhead.)

TO WHOM IT MAY CONCERN

Date of Issuance
(This part includes an exact date of issuance of the experienced letter and the employee's leaving the organisation)

Name of the Employee
Tenure of Service(The tenure of service comprises the period of employment & duration)
Designation
Roles and Responsibilities
Brief description of the employee's course of employment and a positive statement from their manager or supervisor.

Include a signature line. The letter should end with a professional signature line, which will include the name of the employer who writes the letter, the designation and the company's seal and signature); For example,
Sincerely,
Employer's Name
Designation
Signature
Company's Seal
Experience Letter Samples
Now that you are familiarized with the format of this official document, take a look at the following samples for the Experience letter:
Experience Letter Sample 1
DELHI CHRONICLES
TO WHOM IT MAY CONCERN
Date of Issuance: May 11, 2020
This is to certify that Mr Fazlu Rehman was an employee in the role of Content Writer with the Delhi Chronicles for a period of 6 months. He joined the organisation from 1st January 2020 until July 30th, 2020. As an assistant editor, Fazlu ably demonstrated all his professional skills towards organisational and personal development.
He would write 4 educational stories per day besides working closely with the marketing and social media team. He took extra efforts to understand marketing strategies and diversify the content to a global audience. The overall 6 months of working with Mr Rehman have been a wonderful experience.
We wish him all the success in his future endeavours!
Yours Sincerely,
David Andrews
Organisational Head
Delhi Chronicles, New Delhi
Experience Letter Sample 2
THE HARBOR HOTEL
TO WHOM IT MAY CONCERN
Date: May 11, 2020
This is to certify that Mr Sumit Arora worked as a reservation manager with The Harbor Hotel for a period of two years. He joined our team on 3rd March 2018 and his last day was on 11th May 2020.
It has been a wonderful experience to work with Mr Arora. His expertise in Tourism Management and Digital Marketing is truly remarkable. As a reservation manager, he would handle all the inbound and outbound reservations. Moreover, he would professionally recruit and train new staff, review schedules, and handle the influx of reservations on a daily basis. His sheer brilliance and commitment have tremendously helped in the growth of the organisation.
I wish him all the best in his future endeavours.
Yours Sincerely,
Aman Shrivastava
CEO
The Harbor Hotel,
Chanakya Puri, New Delhi.
Experience Certificate
Experience Certificate
It is to certify that Ms Ishita Singal D/O Aman Singhal was under the employer of ABC.pvt.ltd as a 'Software Engineer' in the Engineering team from 17 August 2019 to 20 August 2021. She has been a hardworking, honest, and dedicated employee.
We hope for her a good future.
Akshat Juneja
Head of Department
Teacher Experience Certificate
Name
Address
Contact Details
Date:
To Whom This May Concern

This is to state that Aditi Rao has been teaching in our school for four years and she has been teaching Mathematics to classes 9-12. Mrs Rao has a keen interest in providing knowledge to the students in a very friendly manner and in a sincere way. Her teaching methods had always the certainty to offer the most reliable way of catering to concepts and also her overall behaviour with the pupils and another staff is praiseworthy. We have noticed her drastic development in these years, and we believe he will continue progressing in his/her career.

We, from our [Name of institute], wish him/her all the best for his future.

Sincerely,
[Name]Principal
Institution Name
Work Experience Letter For Companies Sample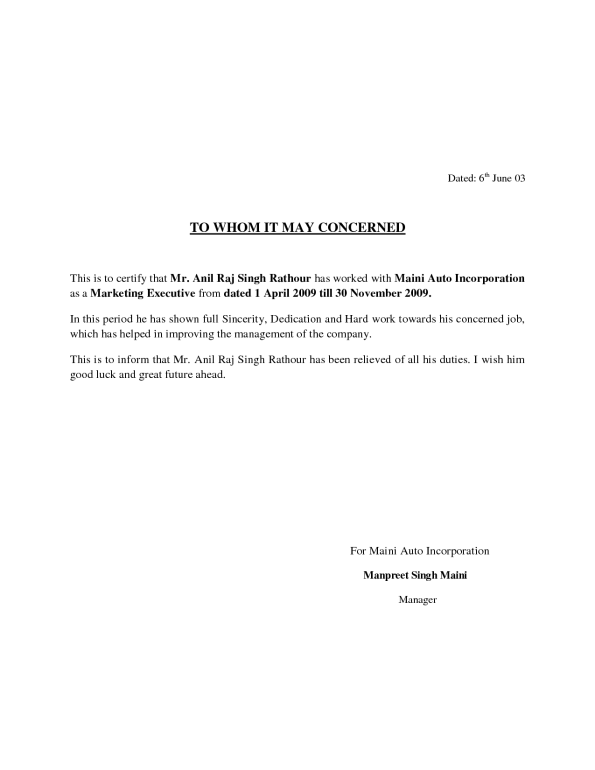 Sample Work Experience Letter for Accountant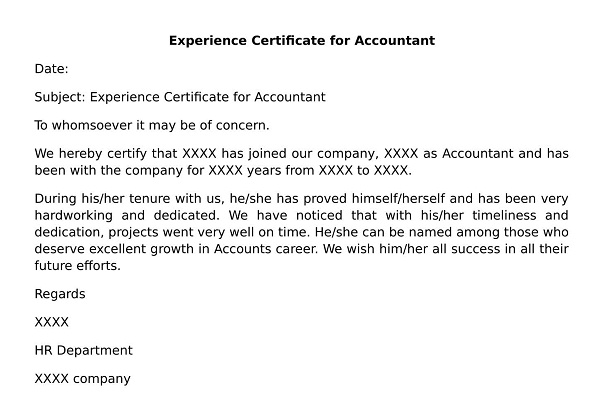 Experience Letter for Director Sample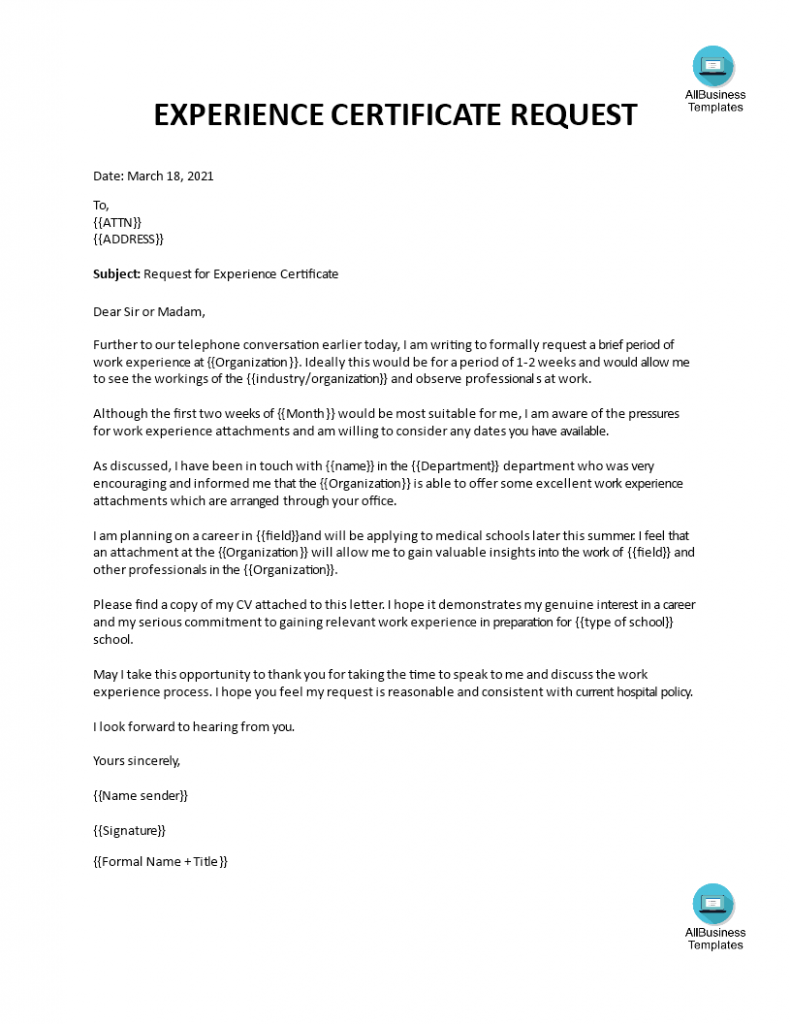 Sample Work Experience Letter for Professor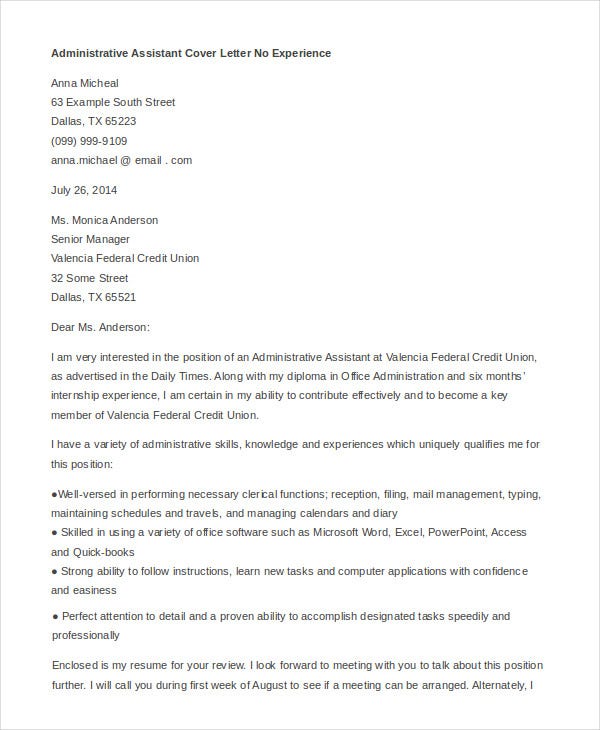 Sample Work Experience Letter for CEO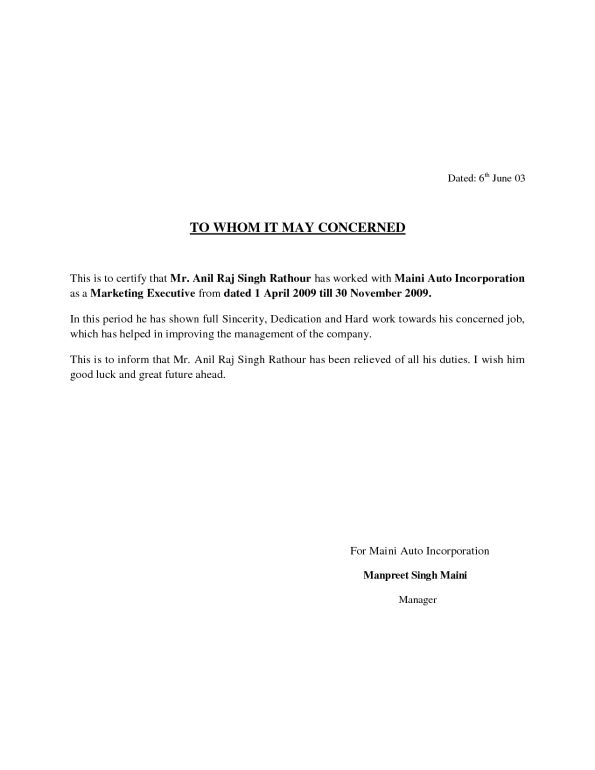 Experience Letter Sample for IT sector

Experience Letter Sample for Tourism and Hospitality Industry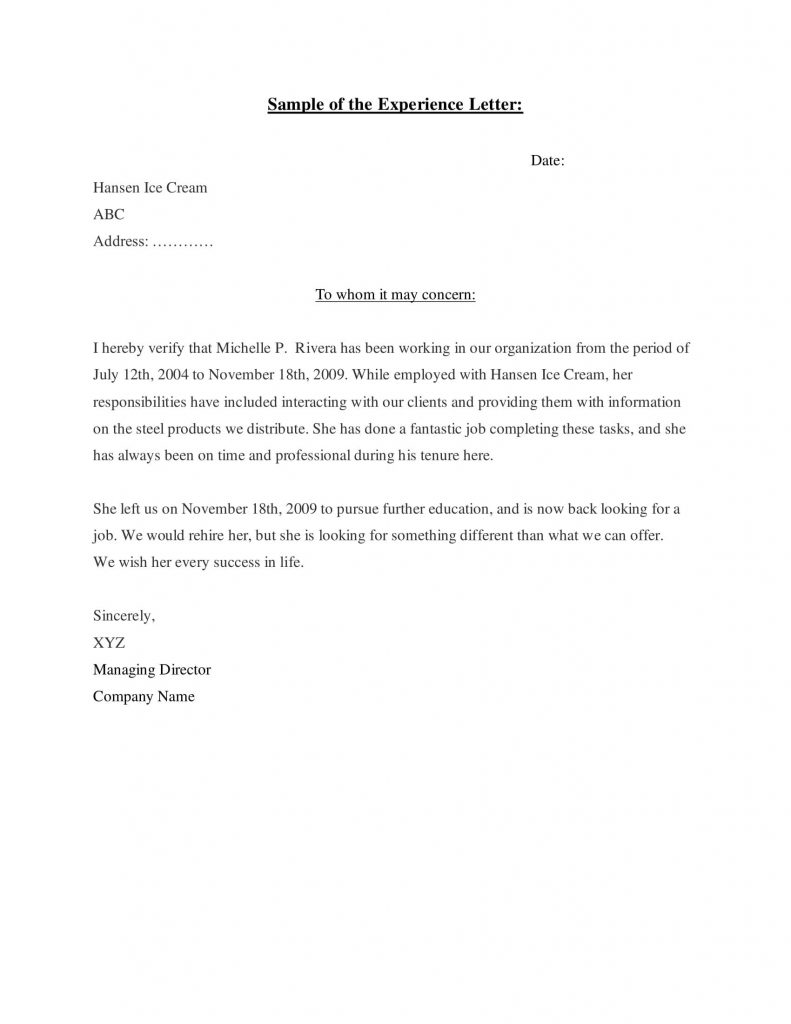 Experience Letter Sample for Financial Analyst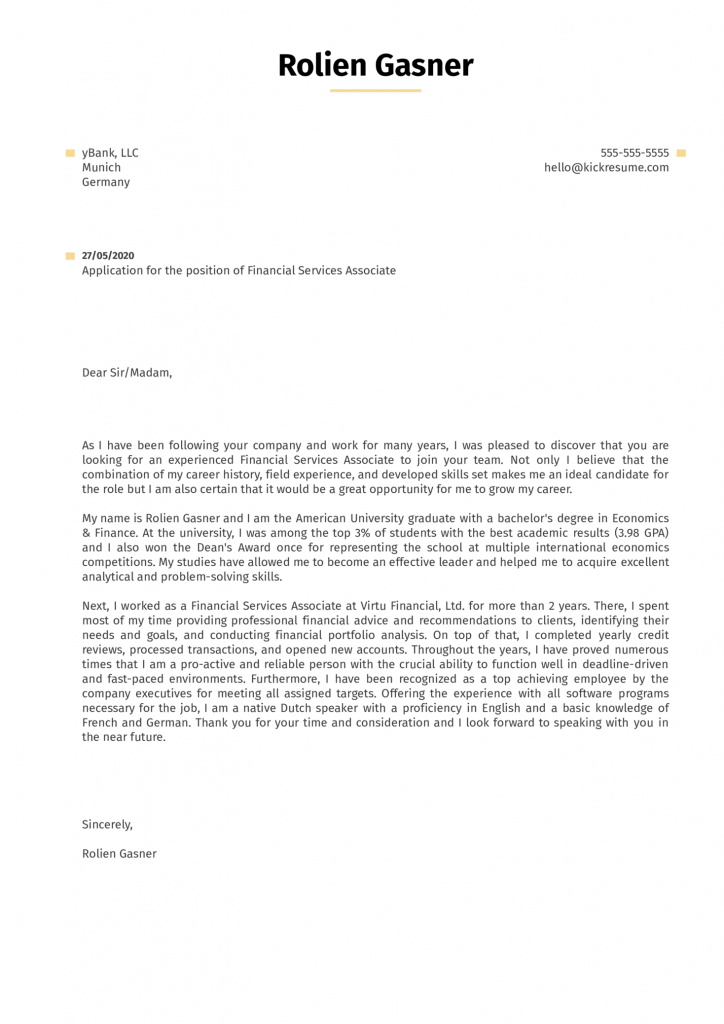 Retail Sales Experience Letter Sample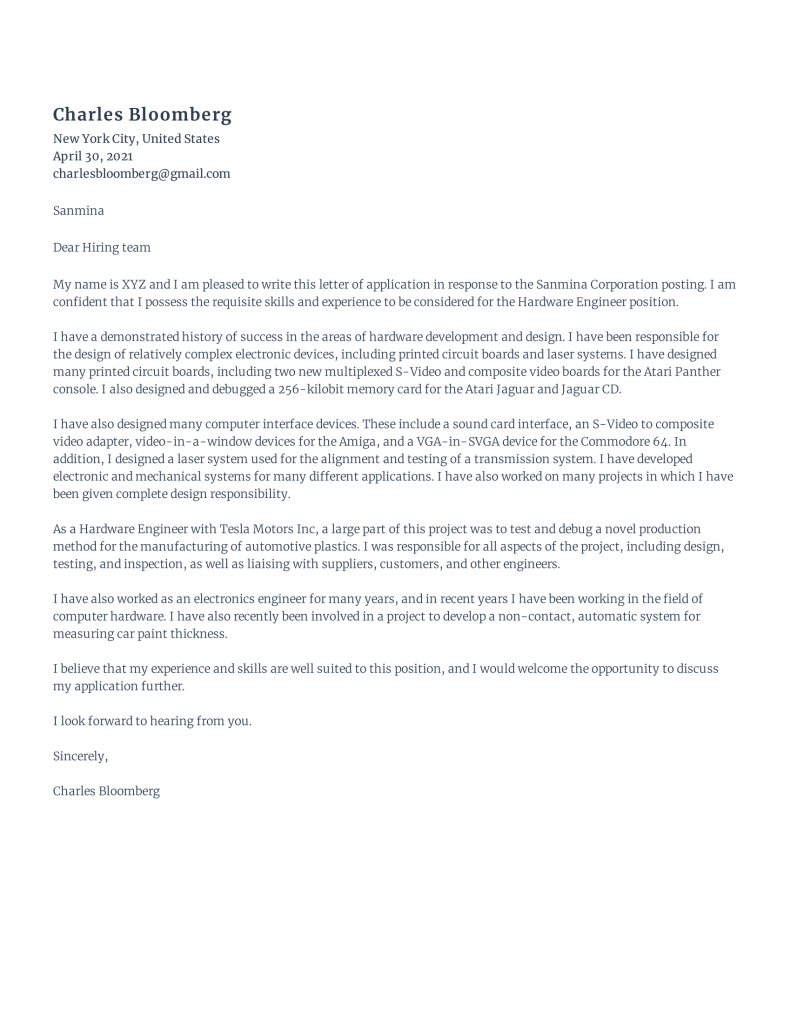 Sample of Internship Completion Letter

Application for Experience Certificate
Now that you are familiar with all the nuances of the experience letter and its essential components, let's move to another important section and discuss how you can request for an experience letter. Glance through some of the pivotal steps;
You need to mail your concern in a more polite way. Make sure that you mention your tenure to your reporting manager.
You may equally mark the mail to the Human resource team as well if you find your matter unable to resolve by reporting manager.
Your formalities with the organization have to be completed in a more professional manner. Be sure that any pending formality may hinder the process.
You need to save your payslips as well as screenshots of your job profile.
Make sure you will have a word with the HR manager personally.
Do send reminder emails and keep a tap on the communication.
Make sure you express utmost sincerity towards the organisation. Maintain a formal tone in a more transparent way. Make sure you are giving a decent time to your employer.
How to Write a Work Experience Letter?
It has four major parts:
An introduction: Make sure that you include here the named person rather than writing words like 'DEAR SIR/ MADAM ETC.
Why would be a perfect hire? Justify here with relevant examples which will include skills, attributes as well as knowledge.
Make sure that you write why you want to do an internship.
Sign off in a gracious way.
Experience Letter Template
Your address
Date of issuance
Subject: Work experience letter
To whom it may concern,
This is to certify that (name) worked as (position) from [DD/MM/YEAR of joining by Employee] to [Employee's last DD/MM/YEAR of employment]. We can confirm his/her time here with us, his services and dedication towards the organization and duties have been satisfactory. [Employee's name] decision to leave [name of organization] is solely his, and we hope and pray that he has a bright and successful future ahead.
Sincerely,
Your name
Your designation
Name of your organization.
FAQs
What is written in the experience letter?
It is a formal document which is written by a former or current employer mentioning all the quintessential details about the status of an employee. This sort of document necessary includes the time an employer has spent in the company, the skills as well as experience an employee has gained. It may include skills, experience as well as work habits. 
How do I write a letter of work experience?
It has four major parts.
An introduction: Make sure that you include here the named person rather than writing words like 'DEAR SIR/ MADAM ETC. 
Why would be a perfect hire? Justify here with relevant examples which will include skills, attributes as well as knowledge. 
Make sure that you write why you want to do an internship.
Sign off in a gracious way. 
What should an experience letter contain?
Here are some of the important elements of an experience  letter:
Date of issuance 
Mention a  specific recipient 
Make sure you write an employee's name
Make sure that you include the role, designation as well title. 
Make sure you include the date of joining as well as the resignation.
Work details with the pivotal role are quintessential to include. 
Make sure that you include other relevant details. 
Wish success to the candidates for future endeavours. 
Hope you are familiarized with the essential features and the format of an Experience Letter. Are you considering a career change or struggling with your career choices? Sign up for an e-meeting with our Leverage Edu and we will assist you in taking the right decision to steer towards your dream career! Call us immediately at 1800 57 2000 for a free 30-minute counselling session.