Purdue University is taken into account to be one of the most effective universities for research. The university was founded in 1869 after a businessman John Purdue donated land and money to determine a school of Science, Technology, and Agriculture after his name. From the first man on the moon, Neil Armstrong to the eleventh man on the moon, Eugene A. Cernan, all are a part of the global network of notable alumni of Purdue University. In this blog, we will be highlighting a few of the prestigious and notable alumni of Purdue University.
Also Read about: University of Washington Notable Alumni
About Purdue University
At Purdue University, the main campus is in West Lafayette that offers more than 190 majors for undergraduates, over 75 masters and different doctoral degrees/PhDs, and professional programs in pharmacy, veterinary medicine, doctor and nursing practice. Purdue has 18 intercollegiate sports teams and more than 800 student organizations as well, along with a series of notable alumni. Purdue is also the founding member of the Big Ten Conference. It also enrolls the second largest student body of any university in Indiana, as well as the fourth largest student population from foreign universities in the United States.
Let us know about some of the most notable alumni of Purdue University.
1. Sue Hudson Abreu
Renowned for Medical Specialty
Multidisciplinary Engineering (BSIDE- 1978)
President, American College of Nuclear Physicians, 2001-02
Let's begin our list of the topmost notable alumni of Purdue University with Sue Hudson Abreu. Abreu has constantly demonstrated that she welcomes all challenges and is unafraid to color outside the lines as an engineer, a US Army officer, a medical doctor, a judge, and a skydiver. She now consults for companies and healthcare organizations, specializing in medicine development and professional services further as organizational management. In 2002, she retired from the US Army Medical Corps after rising to the position of medical specialty consultant to the military Surgeon General. Today, she is the Associate Chief Administrative Judge (Technical), Atomic Safety and Licensing Board Panel, US Nuclear Regulatory Commission
2. Neil A. Armstrong
In 1947, Armstrong was enrolled at Purdue University. He got admission on a Navy scholarship and began to pursue a program in Aeronautical Engineering. He was later called for his duty in the Navy, and in 1949, he served in the Korean War as well. Armstrong was given the status of an Astronaut in 1962. He was the command pilot for the Gemini 8 mission. In 1969, Armstrong commanded Apollo 11 and became the very first man to step foot on the moon. The success of the mission marked the achievement to land men on the moon and return them safely to Earth. He is considered to be one of the most notable alumni of Purdue University.
Check out our top searches: Top 8 University of Oxford Notable Alumni
3. Eugene A. Cernan
Eugene Andrew Cernan is another one of the most notable alumni of Purdue University who was an American astronaut, naval aviator, electrical engineer, aeronautical engineer, and fighter pilot. During the Apollo 17 mission, Cernan became the eleventh person to walk on the Moon. As he re-entered the Apollo Lunar Module after Harrison Schmitt on their third and final lunar excursion, he was the last person to walk on the Moon as of 2021. Cernan graduated from Purdue University with a bachelor's degree in electrical engineering in 1956 and an honorary doctorate in engineering in 1970. He was one of 14 astronauts picked by NASA in October 1963. Cernan, a longtime Purdue booster, co-chaired a large fundraising drive with fellow astronaut and Purdue alum Neil Amstrong. Cernan gave his personal documents to the Barron Hilton Flight and Space Exploration archives at Purdue University Libraries' Division of Archives and Special Collections in January 2009, and he followed that up with the donation of the Apollo 17 Lunar Roving Vehicle map-book to Purdue in 2013.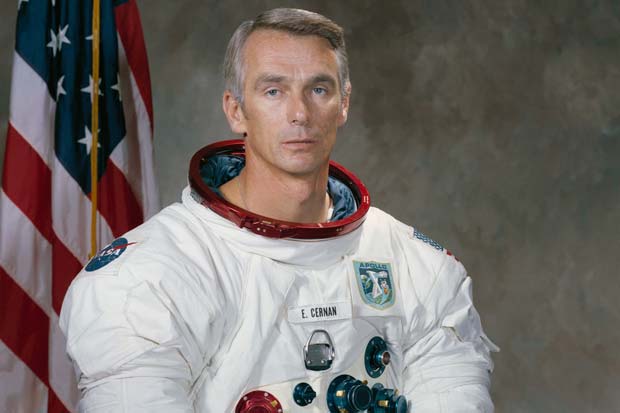 4. Gregory Ayers
Inventive Heart Healer
Interdisciplinary Engineering (BSIDE 1985)
PhD in biomedical engineering (BME 1989)
Holder of 14 heart-related patents
Next up on our list of notable alumni of Purdue University is Gregory M. Ayers. He earned his bachelor's degree in engineering as a Division of Interdisciplinary Engineering student in 1985 and his doctorate in biomedical engineering in 1989. In 1992, he received his medical degree from Indiana University. Ayers is an MPM Capital LP Venture Partner and the founder, president, and CEO of CryoCor, a San Diego-based firm that creates cardiac-arrhythmia management devices. Ayers has spent the last ten years combining technology and medicine to enhance cardiovascular medicine research and development. As a senior scientist with the start-up firm InControl, he was instrumental in the development of the first implanted atrial defibrillator.
Must Read: Top 10 Yale University Notable Alumni You Must Know
5. Stephen Bechtel Jr.
Global Builder
Civil Engineering (BSCE 1946)
Member, National Academy of Engineering
Recipient, National Medal of Technology
Another notable alumni of Purdue University are none other than Stephen D. Bechtel Jr. He was the patriarch of the Bechtel family and a third-generation CEO. He was a global presence in business, public affairs, and charity. He managed the company's expansion into a global construction industry leader, constructing iconic infrastructure on six continents and pioneering new technology, engineering, and construction processes. As chairman of Bechtel Group- one of the nation's premier engineering and construction firms-Stephen, Bechtel has helped build America's industrial base and improve the standard of life for people within the USA and around the world. Stephen D. Bechtel Jr. (BSCE 1946), who managed Bechtel from 1960 to 1990 and had an impact on Purdue Engineering, died on March 15 at his home in San Francisco. He is one of the most notable alumni of Purdue University.
6. Paul Cloyd
Preserving History
Biomedical Engineering (BSBME 1976)
Licensed architect
As project manager of the Cape Hatteras Lighthouse Relocation Project, Paul Cloyd oversaw the successful three-week, 2,900-foot journey inland of America's oldest brick lighthouse in 1999. The lighthouse was threatened by the advancing waters of the Atlantic Ocean and eroding shoreline. Cloyd's career with the National Park Service has taken him from projects in an 1890s gold-rush boomtown to a consulting stint in central Asia looking at centuries-old Buddhist temples carved into the live rock.
Do check out our blog on 25 Famous Columbia University Notable Alumni
7. David R. Schwind
Senior Vice President
Multidisciplinary Engineering (BSIDE 1974)
Purdue's first Acoustical Engineer
Last but not the least, the showstopper of our list of top notable alumni of Purdue University is the first acoustical engineer to be graduated from Purdue University, David Schwind. Schwind recognized after his first year at Purdue that none of the standard engineering specialties piqued his interest. He chose multidisciplinary engineering and established a new specialty, acoustical engineering, inspired by his love of music. The specialty presently has 30 students, which is the most of any multidisciplinary engineering field at Purdue. Schwind began a steady climb in his area after earning his bachelor's degree in 1974. Highlights include a project at Bechtel Corp. in which he devised a remedy to a noise problem that was "annoying a whole community." He joined the San Francisco consulting company Charles M. Salter Associates in 1984 and became a partner in 1992.
Relatable Reads
These were a number of notable alumni of Purdue University. They have been extremely successful in their respective fields and have made a great difference for good in this society. Let us know in the comments down below what you think of their contribution and qualifications! Need help with your college applications? Don't worry as Leverage Edu experts are here to help you! Book your first free e-session with our experts at www.leverageedu.com