Ireland is known as 'The Land of Saints and Scholars' and rightly so, the country has given the world some of the best laureates, from W.B.Yeats to George Bernard Shaw. So what better country than Ireland to expand your pool of knowledge. Holding the title of the oldest higher education system in the world, Ireland has made its name in education, especially at PhD level. Several universities in Ireland for PhD have been recognized as one of the best in the world.
| | |
| --- | --- |
| Universities | 13 |
| Nobel Prizes | 11 |
| Oldest University | Trinity College Dublin (1592) |
| International Students | 22,283 |
| Ph.D. Length | 3-4 years |
| Representative Fees | €3,000-30,000 per year (258,930-2,589,300 INR) |
| Academic Year | September to August |
Why Study In Ireland?
Ireland was named the best country in the world by Lonely Planet in 2008 and 2010. It also ranked 12th in the 2013 Global Peace Index. Because of their friendly nature and unrivaled sense of humor, living in Ireland is a wonderful experience.
Ireland, as an English-speaking country, has strong cultural, economic, and educational ties to the rest of the English-speaking world, particularly with the United Kingdom and the United States.
Ireland's qualifications are regarded as world-class. Students can pick from a wide range of programs in highly regarded business schools, centers of scientific and technological excellence, and famous language, humanities, and arts faculties to fit their demands.
International offices collaborate closely with academic, administrative, and professional employees to provide comprehensive support to students during their time in Ireland. Students have direct access to information, facilities, services, and staff through various support organizations.
Ireland is a culturally rich country with a history of world-class innovation. From Oscar Wilde's flamboyance to James Joyce's ground-breaking work, and from John Bell's groundbreaking quantum physics to Nobel Laureate Ernest Walton, Ireland's unique innovative and creative culture is an essential element of the Irish experience. Ireland is Europe's most entrepreneurial country!
Ireland's alumni are thought leaders in their fields, community leaders, and global ambassadors for excellence. In Ireland, you can obtain qualifications and make contacts that will help you succeed.
Companies that require highly-skilled, educated, and capable employees choose Ireland. To mention a few, Google, Facebook, Pfizer, Apple, and Intel have all picked Ireland as the location for their European headquarters.
Also Read: MS in Ireland for Indian Students 2021
Top Ranked Universities
Trinity College Dublin
Because of its historical significance, Trinity College Dublin is considered one of Europe's premier universities. It is separated into three faculties scientifically, with 23 faculties offering undergraduate and graduate programs. When applying for a Doctor of Philosophy, you have two choices (Ph.D.)
Degree Type
Duration
Fees
Full-time (Ph.D.)
Minimum of 2 years on the register, maximum of 4 years
(EU fee category) $8,800 people
(non EU fee category)(648,098 INR)
Part-time (Ph.D.)
Minimum 3 years on the register, maximum 6 years part-time
(EU fee category)$3,675(270,654 INR)
(non EU fee category)$6,100 (449,249 INR)
RCSI
RCSI has been a prominent player in medical education and training in Ireland for over 200 years. Founded in 1784 to train surgeons, the college now offers substantial undergraduate and postgraduate education and training in the healthcare professions. RCSI's Faculties of Radiology, Dentistry, Sports & Exercise Medicine, the School of Postgraduate Studies, the Institute of Leadership, and the National Surgical Training Centre provide postgraduate training and education.
Each Doctor of Philosophy (Ph.D.) project takes a minimum of three years and a maximum of six years to complete (full-time). With the help of your supervisors and the RCSI School of Postgraduate Studies, you will be guided through your research project throughout this period.
| | |
| --- | --- |
| Applicants | Fees (Per Annum) |
| EU applicants (2021/22) | €7,400(6,38,694 INR) |
| Non-EU applicants (2021/22) | €14,350(1,238,548 INR) |
University College Dublin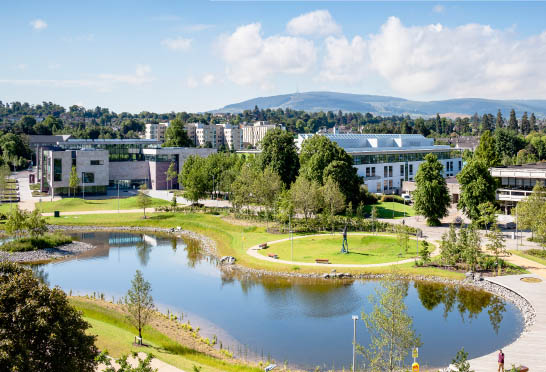 One of the top universities In Ireland for PhD, University College Dublin is a prominent research-intensive university in Europe, ranking in the top 1% of all universities globally. With over 30,000 students from 136 countries, including about 4,000 students in locations outside of Ireland, UCD is Ireland's most active institution overseas.
National University of Ireland Galway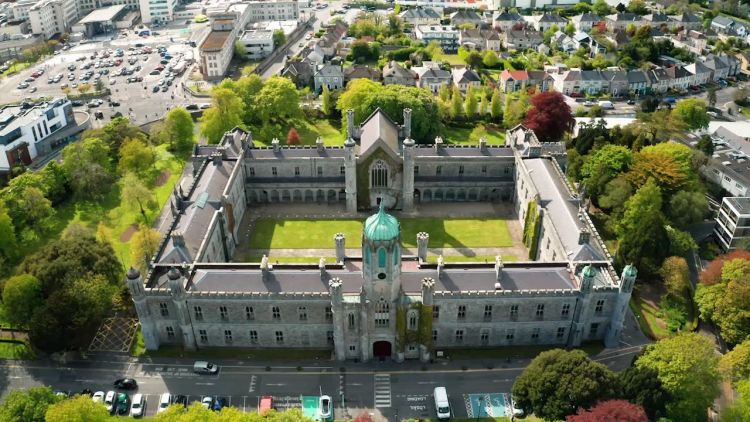 NUI Galway is ranked in the world's top 1% of universities. Their illustrious past spans nearly two centuries. Their magnificent position showcases the west of Ireland's unique landscape and culture. Partners from all across the world are connected through the global network. PhD programs offered
PhD
Biomedical Engineering and Regenerative Medicine (BMR) (Structured)
Ph.D.
University College Cork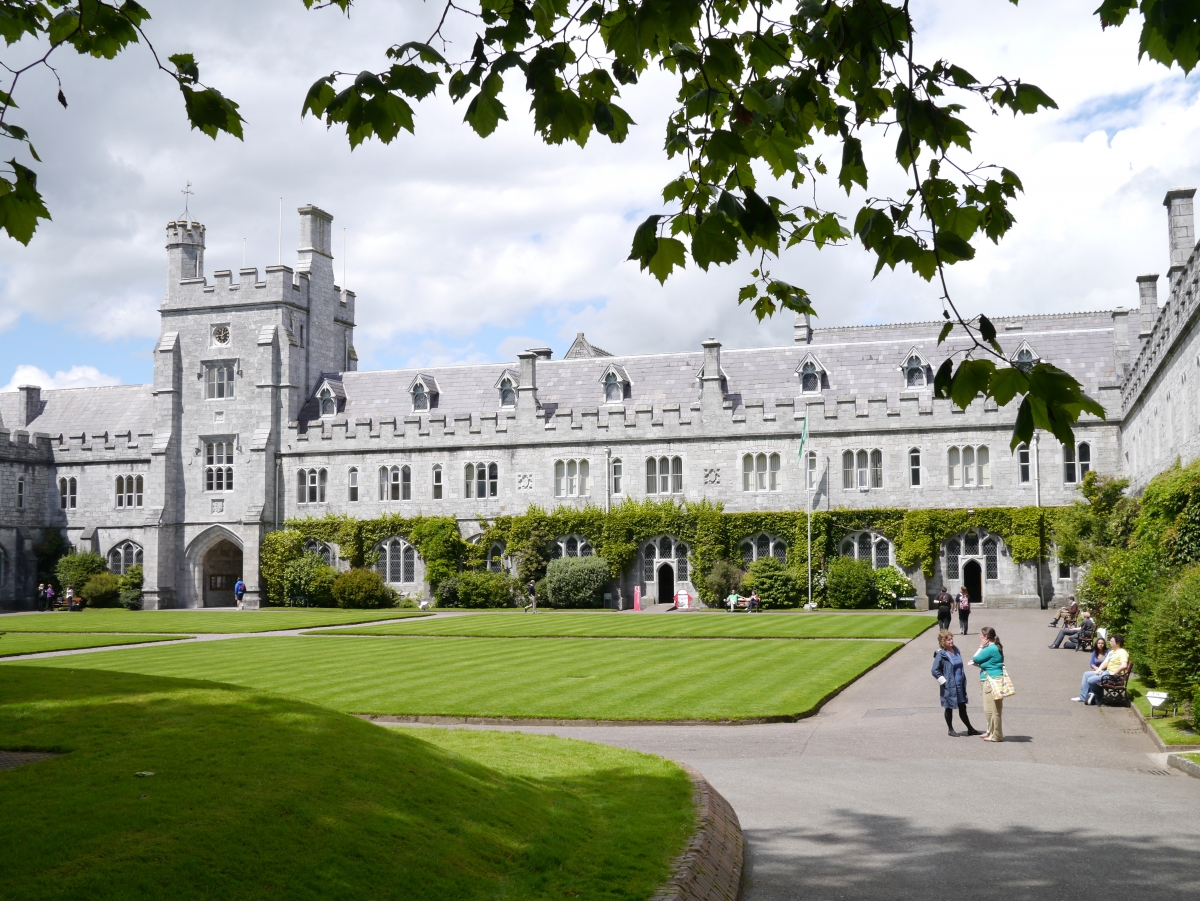 The University College Cork (UCC) was established in 1845 and is now one of Ireland's top universities for post-secondary education. It was ranked #3 in Ireland's Best Global Universities and #190 in Europe. In addition, it has been ranked in the top 100 for 16 subject areas by QS. UCC has a reputation for producing high-quality research, innovation, and business collaboration around the world. The University's most popular disciplines include nursing and midwifery, as well as pharmacy and pharmacology.
Also Read: Cost of Studying in Ireland
Application Process For Ph.D. In Ireland
In Ireland, applying for a Ph.D. program is a completely separate process that entails several steps. Make sure you have all of the necessary documentation, such as the research proposal, transcript, and so on. Before you begin the application process, you must first investigate your desired program and contact a potential supervisor.
Find a Supervisor: The program requires one-on-one engagement with the supervisor, the institution or university may not be able to provide you with a faculty member to assist you. You should make sure that the college/ university where you applied for the program is a guide in your field of study.
You can email one or two possible supervisors when you've identified them. Although all supervisors receive a large number of possible applications by email, make sure that the email is tailored to the specific member of staff. The list below can help you think about what to include in your initial contact email.

Your name
Academic background
Academic awards or highlights
Previous research experience
Reason to enter doctoral studies
Why will the academic member of staff's research interests align with your research objectives?
Mention their work and how it relates to your research interests.
A research proposal
Inquire if they are currently accepting new graduate students for the upcoming academic year

There will be a paper-based application process if the supervisor agrees to act as your guide and assist your candidacy to the School's Ph.D. program. Your contact information, curriculum vitae, and supporting documents, such as the research project, personal statement, transcript, and references, will be requested.
Prepare a Research Proposal: This is the most important part of the Ph.D. application process. A proposal should normally be between 1,500 and 2,000 words long. The proposal should include information on your field of study, the purpose of your research, and your hypothesis.
Statement of Purpose: The most difficult task is to express why you are pursuing this degree, what draws you to the topic area, and how your academics or job experience have inspired you.
Transcript: A transcript is a record that lists the results of all of the subjects you took throughout your degree program. Please keep in mind that the transcript is not the same as the parchment you would have gotten at graduation. You can request a transcript from your university if you don't already have one.
References: Some programs will ask for references who can provide information about your academic talents and motivation. There will be special referee forms accessible on the School website in some situations; however, in most cases, the referee will be asked to write a letter of recommendation in his or her own words.
Eligibility Criteria For Ph.D. In Ireland
Universities in Ireland for PhD require candidates to have a master's degree in addition to a bachelor's degree to pursue PhD programs. Doctoral applicants who are self-funded and have sufficient professional experience may be eligible for admission with lower scores. Instead of pursuing a PhD, you will first need to enrol in a one- or two-year Master of Research or Master of Philosophy program. Students who make satisfactory progress in this field are advanced to PhD programs. Those who are unable to make significant advancements should settle with a master's degree. The prerequisites for obtaining a PhD in Ireland are subject to change.
IELTS
Universities in Ireland accept the IELTS – International English Language Testing System. IELTS scores for PhD programs at universities differ depending on the course and program.
The minimum IELTS score for PhD in Ireland is given below.
TOEFL Requirement for Ph.D. in Ireland
The TOEFL assesses your ability to read, write, listen, and speak in English. To get admitted and pursue your study, you must achieve the minimal TOEFL score for PhD in Ireland at the respective university.
Below is the minimum TOEFL score for PhD in Ireland.
| | |
| --- | --- |
| TEST | SCORE |
| TOEFL | 90 (Internet-based) |
PTE Requirement for Ph.D. in Ireland
Pearson's exam in English, or PTE, is another English language test that institutions use to determine whether or not a student is qualified to pursue a doctorate in Ireland. You will be graded on your reading, listening, writing, and speaking abilities. In Ireland, the minimal PTE score for a Ph.D. is:
| | |
| --- | --- |
| TEST | SCORE |
| Pearson English Language Test (PTE) | For both skill profiles, a minimum of 63 and a minimum of 59 are required. |
We hope that our blog has helped you learn about top universities in Ireland for PhD. Are you considering pursuing a Ph.D. in Ireland? Allow our professionals at Leverage Edu to assist you in discovering relevant universities in Ireland from beginning to end. Call us at 1800 57 2000 for a complimentary 30-minute counseling consultation!