The Master of Education (M.Ed.) is a specialized postgraduate certificate program concentrating on education and its related aspects. It involves the study of curriculum development, assessment and evaluation, pedagogy, value education, technological teaching methods, and so on. Further, this course opens up gateways to further studies in psychology, policymaking, communication, public administration, and research. In this blog, we will shed light on the specifics of the course and the institutes that offer it.
| | |
| --- | --- |
| Degree | Master of Education |
| Type of course | PG Certificate program |
| Highest designation | Principal |
| Duration | 2 years |
| Average median salary | INR 5 L.P.A. |
| Entrance exams | DUET, BHU PET, JUET, MEET, AMU Entrance Exam |
Also Read: Importance of Value Education
Master of Education: Introduction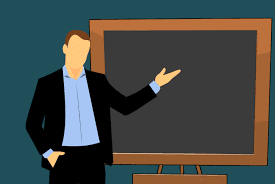 Universities across the globe offer the Master of Education as a 1-2 year specialized program that focuses on advanced topics related to education. The course curriculum builds on theB.Ed. syllabus, elaborating on issues and concerns of educational pedagogy, educational psychology, and student mental health. The research projects, seminar participation, book reviews, reports, essays, as well as practical training programs constitute an integral part of the M.Ed. program. Further, apart from the core subjects, the master's program also consists of specialization tracks. Some of which have been listed below:
Wellbeing
Educational Leadership and Innovation
English Language Teaching
International Education
Tertiary Education
Also Read: Diploma in Elementary Education
Structure Breakdown: Core & Electives
As mentioned above, to pursue a Master of Education degree, the students need to study a few mandatory core subjects. There are also a limited number of electives which gives them an opportunity for their all-round development. The following paragraphs summarize both these parts in detail.
Core Subjects
Education Policies & Systems
This subject makes students familiar with the policies and systems of education which existed earlier. Also, it focuses on how the techniques of modern educationhave helped in changing the face of this industry. Further, the syllabus also covers the effects of modern education on elements of pedagogy, curriculum and the role it plays with respect to the socio-economic environment of students.
Curriculum Development and Innovation
Master of Education program at any institution covers the objectives, needs, and effects (positive and negative) of a curriculum in a learning environment. With technology changing the face of education, individuals are equipped with skills that can be incorporated to mold and deliver the curriculum and accordingly.
Assessment and Evaluation
Performance assessment is the measure by which the overall ability of the candidates are estimated. This includes a thorough analysis of the very purpose of assessment and evaluation in the form of exams, categories of existing evaluation methods, its pros and cons, and whether its scope can be furthered.
Pedagogical Engagement for Learning
Issues related to the prevalent pedagogical mechanisms, its theoretical explanations and whether it is encouraging personal diversity are the themes of this subject. Philosophy of pedagogy, lesson planning, and strategies of student engagement along with a host of topics form the base of this subject.
Also Read: Diploma in Education
Apart from the above-mentioned core courses, Education Research, Educational Leadership in Diverse Contexts, Research Design, and Wellbeing in Education are some other subjects of the Master of Education program.
Electives
From enhancing the field of study and boosting the GPA to building strong core values, choosing electives during degree programs have many advantages. There are many electives which are also offered in the Master of Education program, some of which are given below.
Multicultural Society & Educational Policy
Instructional Leadership
Contemporary Issues in Wellbeing education
Creativity and Innovation
Design Thinking
Qualitative & Quantitative Research
Research Communication
Communicating Science
Language Teaching
Managing Contemporary Organisations
Note: The subjects mentioned in both core and electives have been taken from The University of Adelaide's Master of Educationcourse. This can vary from one university to another.
Also Read: Special Education Courses
Top Universities Offering Master in Education
There is an increase in demand for professionals in the education sector. Thus, an array of universities across continents now offer the Master of Education course. Some of which have been tabulated below.
*For informational purposes, similar courses like MA in Education have also been listed.
Note: The above-mentioned universities require students to have a bachelor's degree in an education-related field or have relevant experience in the same. Further, candidates also have to submit GRE and English language test scores (IELTS/TOEFL) along with a statement of purpose and letters of recommendation while applying.
Also Read: SOP Samples for MS
Advantages of Master of Education
Advanced teaching skills development can be achieved while undertaking this certificate program. The extensive curriculum trains the individuals with the practical skills that can be used inside the classroom to handle students with knowledge and with discipline. these individuals are also seen to have exceptional hold on student psychology once the degree is completed. Some other advantages are:
Better communication skills,
Better career opportunities in the near future, and
Enhanced scope for individuals already teaching for a long time.
FAQs
What is the use of MEd degree?
Teaching is a very respectable profession. However, an individual looking to teach students in their secondary education, thus hold a better professional exposure in the future, needs to get a M.Ed. This degree would make the individual an accepted academic professional. One can get a doctoral degree after M.Ed. to make their career better and profess students in their higher education.
What is the salary of MEd in India?
In India, the primary school teacher has an average median salary of INR 3 L.P.A. while the School Principal has approx. INR 7 L.P.A. Appraisals and promotions happen with more years in the industry.
Is MEd is equivalent to MA in education?
M.Ed. is a post-graduate training certificate program while MA in education is a Post-graduate degree in the subject Education. One can get a doctoral degree after pursuing MA in Education and after M.Ed.
Thus, if you are an aspiring teacher or an education professional, the Master of Education degree program can help you acquire industry-oriented knowledge. If you want to pursue this program abroad, then the expert counselors at Leverage Edu will assist you with you study abroad dreams in picking the right University using our AI-enabled tool.