New Zealand is a small island country in the southwest part of the Pacific Ocean and of course the neighbour of Australia. Having a population of only 5 million people in 2020, this small island nation has always been known for its education system. Ensuring basic and quality education for the people of the country has always been an integral and important part of the Kiwi constitution. With this, we can assure you that New Zealand is a one-stop destination for those who want to pursue higher education from abroad. Stay tuned for details related to the IELTS and GMAT scores to study in New Zealand.
Fun Fact – Do you know what's the other name of New Zealand? It's Maori Aotearoa. Aotearoa is a Maori name for New Zealand which was originally used by the Māori people.
IELTS Scores to study in New Zealand
As you all must be knowing to study abroad, being a non-native of that country you have to give and qualify in exams like IELTS, TOEFL, or PTE that are conducted for non-native English language speakers to test the proficiency level and standard for the English language in an individual. The score is not only seen as an eligibility criterion for admissions to the Universities in New Zealand but is also required to avail student visa to study in New Zealand. For availing of a student visa for New Zealand, a minimum IELTS score of 6.5 is required.
Must Read – 10 Common Phrases Used in New Zealand
List of Top New Zealand Universities and their IELTS Scores
Check out this short video if you want to know all about IELTS. The video has all the basic information about IELTS that you will need before choosing to sit for this English language requirement test.
Do you know? New Zealand is the first official country to give women voting rights in 1893!
GMAT Scores to Study in New Zealand
Completing a Master's degree in Business Administration is always on the to-do list of so many people from across the globe. Every year, so many people aspire to get admission to the world's top B-school to pursue MBA and if the country is New Zealand it's the perfect icing on the cake. The renowned universities of New Zealand provide undergraduate, graduate, postgraduate, and PhD courses or programs in the diversified field of interest. New Zealand is also very famous for its MBA programs because of its affordable education. Students who want to pursue MBA in New Zealand are required to get a decent GMAT score to get admission into their choice of university or college in New Zealand.
Thus, now that you are familiar with the IELTS scores, here are the GMAT scores to study MBA in the top business schools of New Zealand:
This another short video will give you all the basic information that you will need before sitting for GMAT. The video contains information like objectives of GMAT, key facts, test structure/paper pattern etc.
Why Study in NZ?
[BONUS] Why to do MBA from New Zealand?
A degree like MBA which opens the door for a wide variety of career opportunities and provides a high scope for career development for a student, New Zealand acts as a boon. It is advisable to do from any Universities in New Zealand because of the following reasons-
Good education system
Quality education provided
Well ranked universities and colleges in the global list
Affordable education as compared to the USA or any country of Europe
Reasonable and affordable cost of living
Less competition
Greater scope of work opportunities and settlement due to less population
Wide variety of scholarship and grants, available for both government and private universities
Simple and no fuss immigration laws
Do you know!- New Zealand is the first country to see the sunrise!
Must Read: Job Opportunities in New Zealand
Leverage Edu Rockstars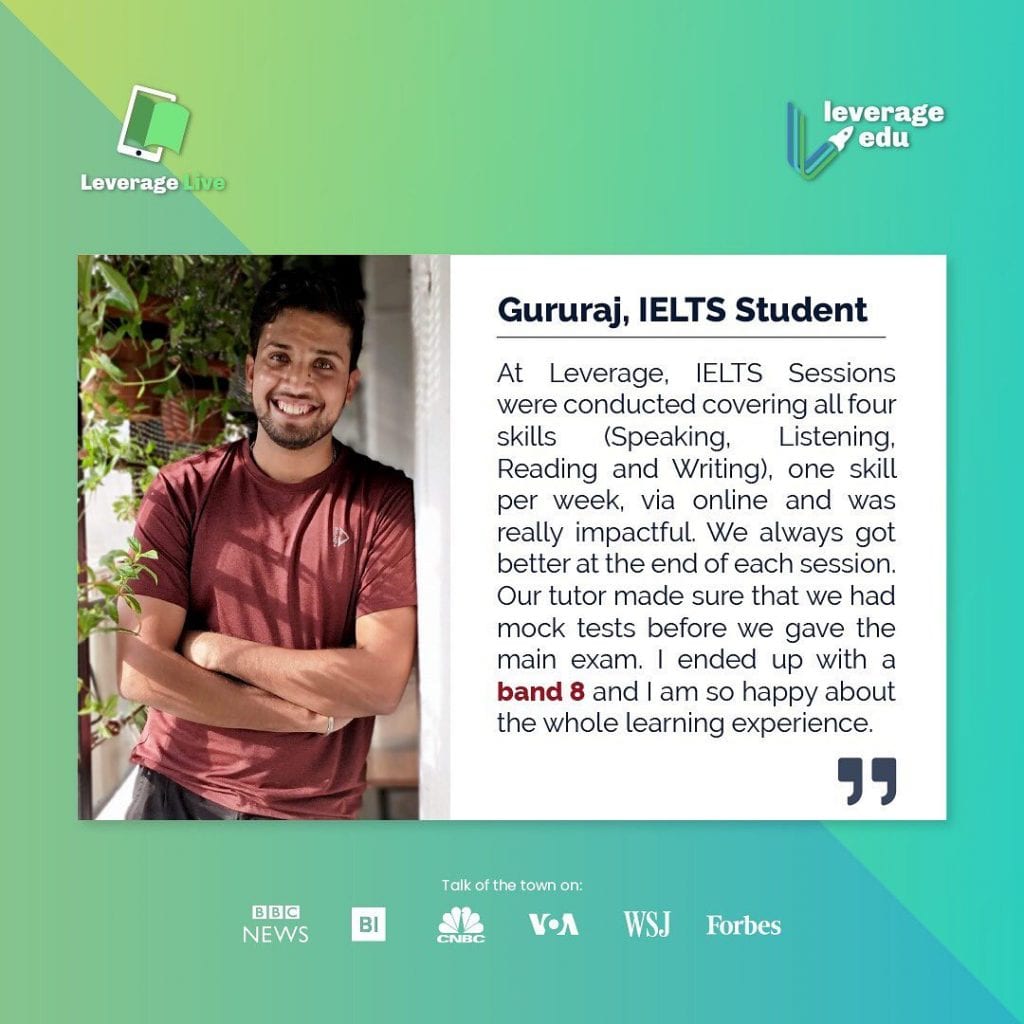 Find out how important IELTS is for studying abroad in this video.
FAQs
What is the minimum IELTS score required to study in New Zealand?
The minimum IELTS Band Score in case you want to obtain a study visa in New Zealand is 5.5.
Is IELTS compulsory for a New Zealand study visa?
The English language requirement test IELTS can be exempted for those students who have done their schooling from an English-medium school in grades 8 to 12. The medium of instruction in the aspirant's school must have been English if they want to be exempted from giving IELTS. This is irrespective of the education board.
Which exam is required to study in New Zealand?
To pursue further studies in New Zealand the aspirants need to qualify in some standardized exams including English language requirement tests like TOEFL, IELTS. Other than this, depending on the course, scores like GMAT, GRE, or LSAT may be required.
Hence, we hope that this blog cleared all your doubts regarding IELTS and GMAT scores to study in New Zealand. Want to pursue your MBA in New Zealand? Reach out to our Leverage Edu experts and we will help you find the right course and university and guide you throughout the admission process as well! Sign up for a free session with us today! Hurry up!!