Have you ever used a GPS navigation system? If yes, then you must thank an electrical engineer for inventing and developing, designing and manufacturing modern comforts like these. Electrical Engineers are highly trained experts in electrical, electromagnetic, and electronics. They develop and invent technologies, work with electric motors and other equipment on which people depend on a daily basis. Do you wish to be an electrical engineer too? Let's know more about how to become an Electrical Engineer in this blog.
Also read about How to Become an Engineer in India, Salary, Jobs 2021!
Who is an Electrical Engineer?
An Electrical Engineer is in charge of creating and developing new electrical systems, as well as test equipment and providing solutions to electrical problems. Large-scale electrical systems, such as motor control and power transmission, are often the domain of Electrical Engineers. They work on a wide range of technologies during their careers, including developing household products, electrical power stations, building wiring and lighting, and satellite communications.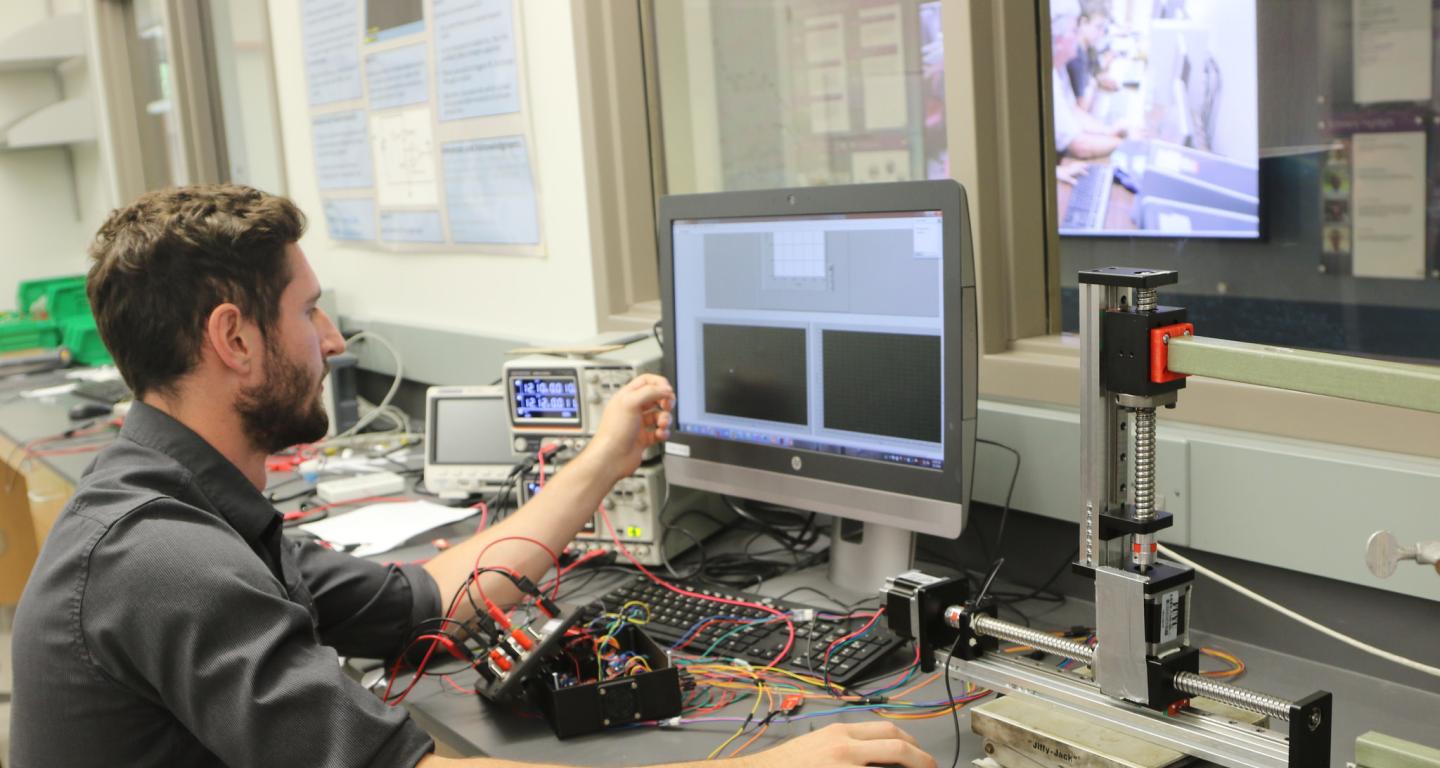 What Does an Electrical Engineer Do?
Electrical Engineers are in charge of setting up devices that generate or use electricity. These devices might be as little as a coin in your back pocket or as large as entire electrical grids.
They are involved in the process from conceptualization through regular maintenance once the device has been developed.
They are in charge of assessing systems, improving them, and testing prototypes.
They are in charge of the practical aspects of the situation, such as cost evaluations and feasibility studies.
The majority of jobs in this field are employed in a lab or office, however on-site and short-term projects are also popular. These projects may include:
Installing the Lighting and wiring in structures
Developing household appliances
Developing telecommunications networks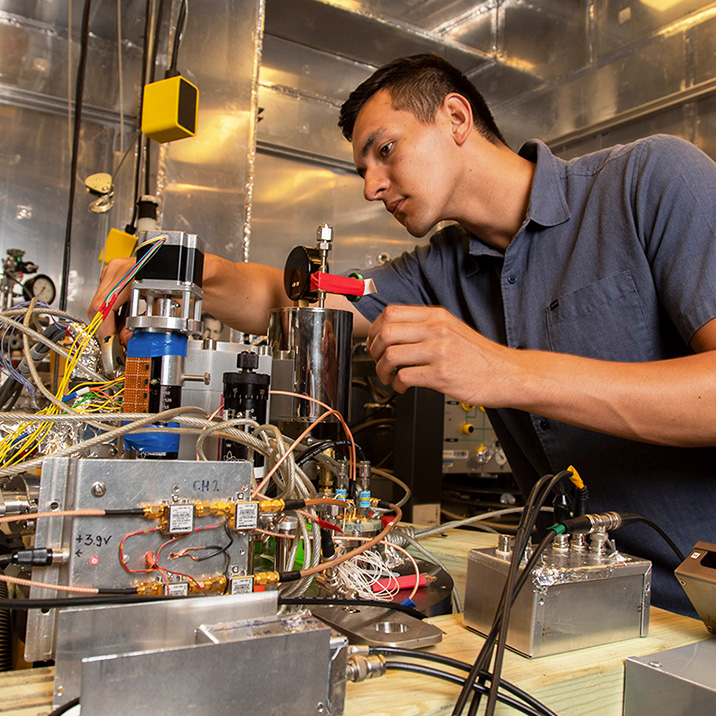 Here's an aspirants' guide to know How to Become a Software Engineer?
How to Become an Electrical Engineer?
The steps to becoming an electrical engineer are listed below:
1. Earn a Degree
Aspirants who wish to become Electrical Engineers will require a Bachelor's Degree in Engineering with specialisation in Electrical Engineering from an ABET-accredited university. Obtaining a bachelor's degree in Electrical Engineering will help students comprehend the technical aspects of various electrical devices they encounter in future.
One has to note that, aspirants can earn a B.Sc/B.E./B.Tech degree in Electrical Engineering to become an electrical engineer. Having said that, a master's or doctorate degree is not required to work as an entry-level in this field. Though, if they wish to pursue a postgraduate degree, it will definitely help them to upgrade their career skills and domain knowledge in this field. Students can pursue M.Sc/M.Tech/M.E. degree in Electrical Engineering or a PhD degree in the same as a postgraduate degree.
2. Registrations, Certifications, and Licenses
For entry-level positions as electrical and electronics engineers, a license is not required. Later in one's career, a Professional Engineering (PE) license can be acquired, allowing for higher degrees of leadership and independence. Professional engineers (PEs) are also known as licensed engineers who can easily supervise other engineers' work, sign off on projects, and provide direct services to the public.
3. Start Working Early!
Students can begin applying for jobs once they obtain their degree and license. This will provide them with an experience to enhance their skill set and prepare them for real-world problems. Despite the fact that Electrical Engineers only require a bachelor's degree to get work, they are expected to stay up to date on technological advancements.
4. Additional Requirements
Maths, Computer Science, Physics, Engineering, and Statistics are all common requirements for this career path. Outside of earning a degree in Electrical Engineerings, aspirants are also advised to study the following concentrations to inculcate the basic overview:
Computer Hardware
Control Systems
Power Systems
Communication and Networking
Skills Required for Electrical Engineer
Aside from technical skills, Electrical Engineers need a variety of skills to be successful in their jobs. Among these, some of the prominent skills are mentioned below:
Problem-solving: In this field, problem-solving skills are crucial. Candidates in this field must be able to recognise and analyse problems before assessing the tools and knowledge required to design a solution.
Critical Thinking: To analyse a product's strengths and flaws, an electrical must be able to think critically and rationally.
Organizational Skills: They must be able to prioritise and plan tasks based on their ability to manage their time. In this area, an individual must be both efficient and effective.
Communication: Individuals must have good interpersonal and communication skills since collaboration is a critical feature of engineering.
Circuit Knowledge: A fundamental aspect of electrical engineering is circuit design. For creating and maintaining electrical devices, a detailed understanding of circuit operation is crucial.
Programming: While knowledge of programming languages is not required in all areas of this field, still it may help individuals become more efficient, productive, and marketable.
Top Universities Abroad
Enlisted are the top universities across the world as per the QS World University Rankings 2023 for Electrical Engineering courses with: 
Must Read: Best Engineering Colleges in the World and India
Top Colleges in India
Enlisted are the best colleges which offer electrical engineering courses and degrees to students:
Manipal Institute of Technology, Manipal
SRM University, Chennai
Dayananda Sagar College of Engineering, Bangalore
Vellore Institute of Technology, Bangalore
PSG College of Technology, Coimbatore
Lovely Professional University, Jalandhar
Delhi Technological University, Delhi
BMS College of Engineering, Bangalore
Ramaiah Institute Of Technology, Bangalore
College of Engineering, Trivandrum
Employment Opportunities
Electrical Engineers have a variety of job opportunities in a wide range of industries. Following are some of the most common industries that recruit aspirants from this field of study:
Engineering Services
Indian Railways
Aerospace Manufacturing Industry
Automobile Industry
Electricity Transmission & Distribution Organizations
Government Electrical Work Department
Architecture Construction Firms
Navigational Equipment Manufacturing Industries
Some of the top firms where Electrical Engineers might seek suitable career opportunities are:
Reliance Powers
Siemens Technology Services
Google
BHEL
SAIL
NTPC
ISRO
Power Grid Corporation of India Ltd.
Durgapur Steel Plant
Apple
Shell Oil Company
BMW Group
IBM
The Boeing Company
Salary Trends
An Electrical Engineer's salary varies depending on their educational background and work experience. With time, experience, and knowledge, the salary increases. The estimated entry-level salary of a graduate from this field of study is around INR 3 to 5 lakhs per annum. With respect to an increase in work experience, knowledge and skills in this domain, their salary tends to rise up to INR 7 to 9 lakhs per annum too. A senior-level Electrical Engineer may earn around INR 13 to 15 lakhs per annum, depending upon his abilities and work experience.
FAQs
What intriguing truth exists regarding electrical engineers?
Many different products are worked on by electrical engineers. They might work on things like automobiles, robotics, cellular phone systems, building wiring and lighting, radar, and navigation systems, to name a few. Engineers are employed in offices, labs, or manufacturing facilities. A common workweek is 40 hours.
What are three local activities for electrical engineers?
Create novel ways to employ electricity to create or enhance items.
To create manufacturing, building, and installation standards and requirements, perform precise calculations.
Ensure that electrical equipment is manufactured, installed, and tested to ensure that it complies with codes and requirements.
What does an electrical engineer do on a daily basis?
Studying technical manuals, journals, and other publications is part of a person's daily routine, along with designing, testing, and assembling equipment, producing reports, and keeping track of other assignments. Computer proficiency is required.
We hope that this blog has helped you in understanding what are the essential steps required to become an electrical engineer. If you are planning to pursue your higher studies abroad, then connect with our Leverage Edu experts today at 1800 57 2000 for their expert guidance that will make you land at your dream university abroad.