Adding a pop of color anywhere can make life fun, whether it be clothes or your study notes! Do you know about the relevance of using multiple colors to pen down your thoughts and ideas? Using color and making color-coded notes helps in recalling important points and even understand charts and pie graphs better! Here in this blog, we take you through the interesting process and ideas around color-coded notes.
How to Color Code Your Notes?
Here is the ultimate checklist to color code your notes in the best way:
Use the Right Tools for Color Coding [highlighters, multi-color pens, colored pencils)
Write First, Color-Code Next!
Stick to a Constant Color Pattern
Don't Color Code Everything
Create Your Unique Color Coding Key
Organize Your Color Coded Notes the Right Way!
Use Dot Points for Color Coding
Color Coding Notes Key
Creating a color coding notes key can help you remember which color means what. You can create the key to your color coded notes classifying as per subject, points to remember or even the level of importance. Here's an example of creating color coded notes key:
Importance of Color-Coded Notes
Color-coding is a dynamic method to memorize and remember the information that you need to learn. Color-coded notes are beneficial in revising and reviewing important information. Using bright colors helps you grasping your attention and going through points that are of priority. It is stimulating for visual learners.
Save Yourself from Boredom and Map your Mind
Whenever you have to make notes that require your attention and concentration, it can get a bit boring. The process of making notes is a tedious one and can be quite monotonous. However, using colors to pen down points or important sections of the subject you are studying can increase and improve your interest in the procedure and make it less boring for you. It is an established fact that using colors to structure your notes helps in stimulating the creative side of your brain. Color-coded notes are very useful in distinguishing one theme from another and overall make the notes a visual delight! They look unusual and are easier to memorize.
Remember Who Said What and Why
If you make messy notes with a single monotone then memorising such notes can be difficult – defying the main purpose of taking down notes. The Senior Systems Engineer at Oracle, Chris Smith says that he uses four colours whenever he makes notes. He uses red colour for action items for his team, black colour for general stuff, blue for the comments and notes of clients and green for action items clients need to take on. It is always better to pick your own set of colours to make colour-coded notes and go with the ones you like the most. It is advisable to choose colours that resonate with your memory.
Also Read: How to Use the Pomodoro Study Technique?
Combine Colors
Just like we use different colors while coloring, mixing different colours while making notes helps in breaking up the monotony of notes. You can also use different colors to outline important points or make a difficult word stand out so that your eye can immediately go on it while going through your notes and helps you in remembering better.
Beware of Overdoing
While making color-coded notes an essential thing to keep in mind and remember is to not overdo the process of including colors in your notes. Coloring too much makes the notes look weird and out of place and distracting – which again defies the purpose of making notes in the first place. Color and highlight those points which are of priority and important to memorize. So, you must remember to use a restaurant while making color-coded notes and be mindful of not overdoing it.
Psychology Behind Color Coded Notes
Colour coding your notes allow for selective attention to happen easier so that our brain has one colour to stick to. Colour coding notes helps your brain learn the information easier hence it also helps you gain better marks in your school. Simply highlighting your notes, you can help yourself with memorization and retention.
Recommended Pens
Here are some of the recommended pens for colour-coded notes: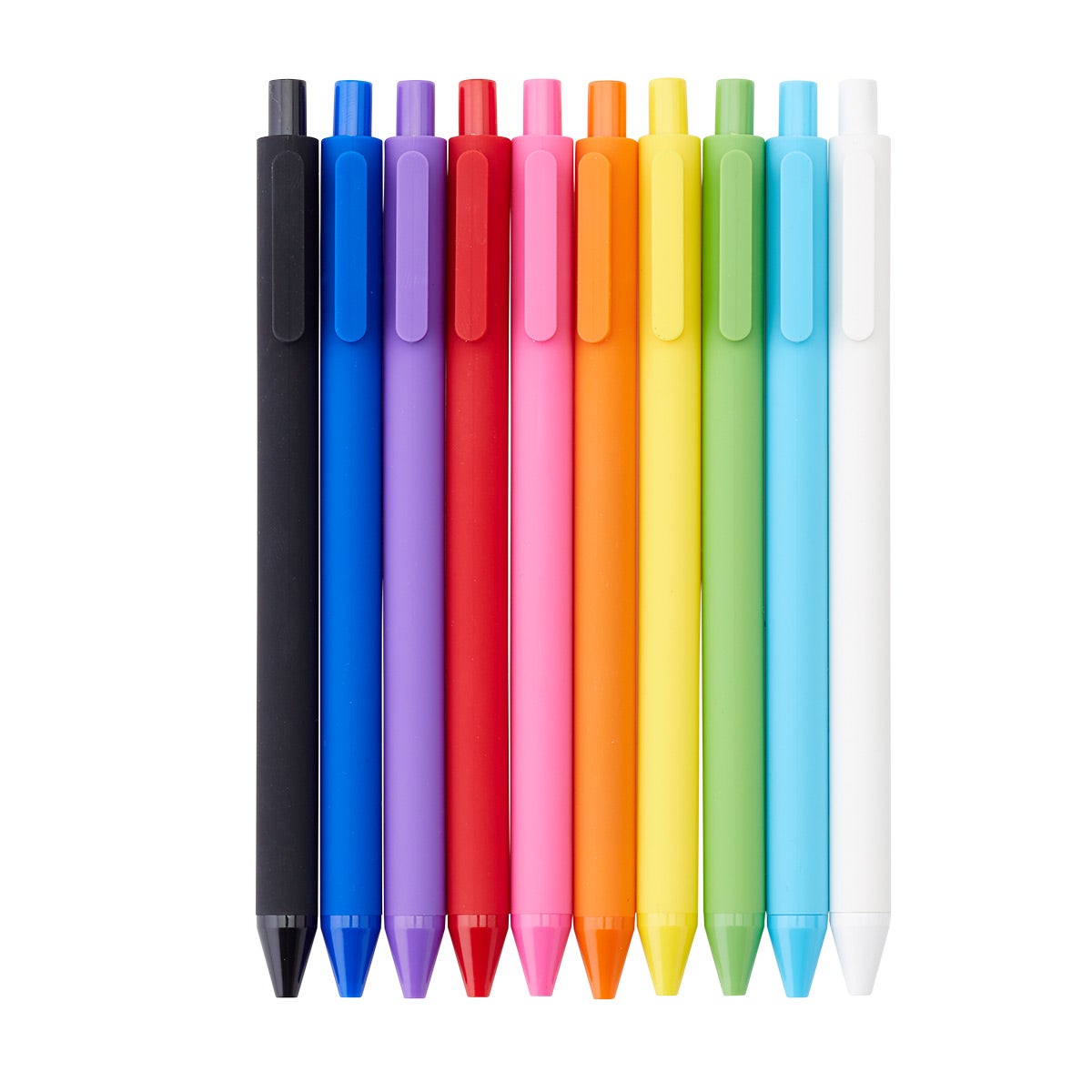 Paper Mate InkJoy Gel Pens
Taotree 24 Fineliner Color Pens Set
Crayola Colored Gel Pens
Pentel R.S.V.P. Ballpoint Pen
PILOT G2 Premium Rolling Ball Gel Pens
iBayam Journal Planner Colored Pens
Kaco Retractable Gel Pens
Zebra Pen Mildliner and Highlighter
Staedtler Triplus Fineliner Pens
Mr. Pen No Bleed Pens
Paper Mate Flair Felt Tip Pens
STABILO Point 88 Fineliner Pens
Tips on Creating Color-Coding Notes
Here are some important tips that will be of help to you while making color-coded notes:
Color-code after initial note-taking: Often we may be tempted to color-code while making notes in the middle of an important lecture or class, however, this can be counter-productive. Always color-code your notes once you have finished taking down notes. It should be done without interrupting or halting the process of getting information from a textbook or during a lecture.
Be Consistent: The colors you choose for a particular thing, whether it is red for facts, blue for action or items, remember to use the same colors throughout your notes. It is extremely helpful to keep a table in front of you that has a list of categories along with their corresponding colors. By doing this you will avoid unnecessary confusion.
Select the Right Tools: Always remember to choose the right tools while making color-coded notes. Use them to make important points, change the color of the text and create borders between a section of notes. The right tools for having color-coded notes are: Multi-colored pens, fluorescent-coloured highlighters, color-pencils for coloring and shading areas in and around the important text.
Limit Your Color Palette: If you introduce more than three to four colours, you will complicate your notes and make it confusing to look at and memorize. Use colors in contrast with each other for the purpose of highlighting to make the important text stand out.
Do the process of color-coding judiciously: Use color-coding only to highlight the most important pieces of information. If you will color or highlight the entire text, you will not be able to distinguish one part from another and keep an eye on the information that is of priority.
Must Read: What is the Best Posture for Studying?
This was all about making and organizing color-coded notes. We sincerely hope it helped in providing you with the information that you needed and sorted out any confusion that you had in your mind. For more such education and interesting content, stay tuned to Leverage Edu.