Management Information System (MIS) is a system designed in order to study people, technology, organizations and the relationships among them. MIS provides selected decision-oriented information needed by management to plan and evaluate the activities of the organization. Needless to say, the Information System is one of the most promising fields today. Read this blog further to know more about the scope of MIS and the nature of management.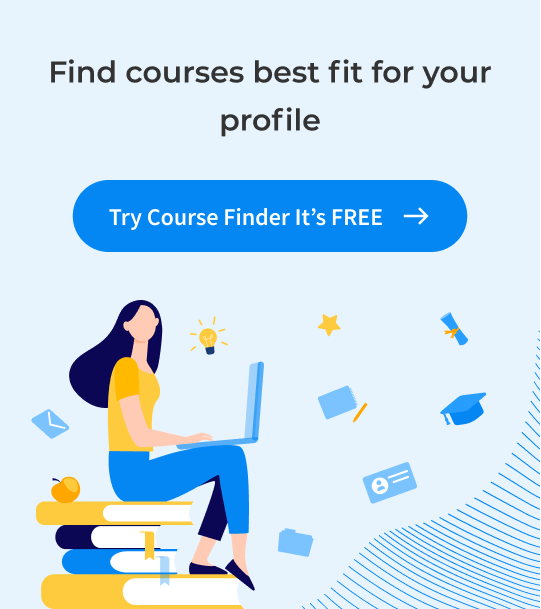 What is MIS?
In order to understand the scope of MIS and nature of management, we first need to understand what is MIS. Management Information Systems helps firms in realizing maximum profits on their investments. The whole system is designed with the aim of enhancing profits, exercising better control and performance planning at all levels. Information systems are used at all the levels of a business organization in order to collect, process or store data. However, this gathered information needs to be carried out in an efficient manner which actually helps in business growth. So, MIS professionals create information systems for data management. They manage the various information systems in such a way that it is able to meet the needs of management, staff as well as clients. MIS professionals play a critical role in areas of information security, integration as well as exchange.
Elements of how a system is set in MIS:
Input
Process
Output
Feedback
Environment
Explore: Master of Information Technology in Australia
Nature of Management Information System
Management Information Systems (MIS) can be simply referred to as a system or process that facilitates the smooth working of the organisation. The nature of MIS is truly multifold because it plays a bigger role in business decisions, from costs to employee management. Here are the major features that portray the nature of MIS:
MIS is utilised by every level of a management.
It clarifies and focuses on the strategic goals and objectives for the management.
MIS provides an effective system to analyse costs and revenues and further reviews effectively and efficiently to bring a balanced in finances and costs.
MIS is maintained either through manual systems or automated systems or a combination of both.
It also plays a incremental role in identifying, locating, measuring, tackling and limiting risks.
It lays down a framework of rules and regulations for the management to bring a clear and concise communication between employees.
MIS provides an objective system of collecting, assessing and aggregating information for a business.
Scope of MIS
After understanding what is MIS and the nature of management, we move on to the scope of MIS. Information Systems is growing at a fast pace to become one of the most promising career fields in today's world. With everything happening digitally, the demand for MIS professionals is increasing more than ever. MIS involves performing a number of task simultaneously such as-
Processing data
Initiating transactions
Responding to inquiries
Producing reports and its summaries
Manage the data created within the structure of a particular business
MIS acts in an organization just like a nervous system in a body by providing with the relevant information for ease in the process of decision making.
The purpose of MIS is to work towards satisfying the information needs of everyone in the business. It means providing the relevant information to those who need it.
Thus, MIS has a lot of potential to become one of the most promising careers for individuals interested in the workings of a business.
Must Read: MS in Computer Science in Canada
Scope of MIS Slideshare
Objectives of MIS
The scope of MIS also involves understanding the objectives of MIS. mentioned below are the various objectives of MIS for your reference.
Gathering Data– MIS professionals work on gathering data which might be useful and relevant in the decision making process for various internal and external sources of the organization.
Data Processing- The gathered data needs to be processed in a systematic way so as to be of some help to the management. The data is processed into information which is used for planning, controlling, organizing and directing functionalities at different levels of the organization. Data processing means sorting data, making calculations with data etc.
Information Storage– It means storing information in a safe manner so as to make it available for any future use.
Explore: MSc Computer Science: All You Need To Know
Characteristics of MIS
The scope of MIS and nature of management cannot be realised fully without understanding the characteristics of MIS. mentioned below, for your reference, are the various characteristics of MIS.
MIS is based on strategic, operational and tactical information of managers of an organization.
It relies completely on existing corporate data and data flows.
It is an inflexible work.
Creates a linkage between different subsystems within the organization itself.
Allows easy flow of information.
Provides a holistic view of the dynamics and structure of the organization.
MIS is based on long term planning.
Also Read: Scope in Computer Science
Stages of Management Information System
There are three main stages of Management Information System (MIS):
Planning of MIS
Factors considered in this phase of MIS: Strategic Planning, Information Requirement Analysis, Resources Allocation and Project Planning
Structure of MIS
Components to determine the structure of MIS: Operation Systems, Decision Support System, Activities of Management, Functions in an organisation
Implementation of MIS
The activities for implementation of MIS are: Planning for implementation, Personnel Education and Training, Use of new system and acceptance, equipment and software installation, documentation and file conversion.
What is the Future of MIS?
As the world is embracing the digital wave, the future of MIS is surely vibrant. More and more business are adapting AI technologies as well as digital systems to smoothen their workings and that's where the scope of MIS is quite bright. MIS jobs are bound to boost in the future as we adapt to more and more digital tools in our businesses and we would need more proficient tech professionals to operate such systems. Here are the major areas where the future of MIS jobs lies:
Risk Management
Business Analytics
Healthcare Administration
Hospital Management
Digital Marketing and Analytics
Popular MIS Courses
Due to the vast scope of MIS, there are a varied variety of top programs for pursuing MIS. These programs are offered by various universities. They are mentioned below.
MSc Management of Information Systems & Digital Innovation
MSc Management and Information Systems
MSc Management and Information Systems
MSc in Information Management
MSc in Information Systems and Operations Management
Must Read: MBA in Information Technology
Top Universities Abroad for Pursuing MIS Degrees
Since the scope of MIS is vast, many universities are now offering MIS degrees to students. For your reference, we have listed below the various universities offering MIS degrees.
University of Illinois at Springfield
Career Options and Scope of MIS
With a vast scope of MIS, the career options after pursuing an MIS degree is vast. There are many opportunities for students after completing the degree in MIS. They are listed below.
Information Systems Manager
Business Intelligence Analyst
Network Administrator
Web Developer
IT Consultant
Systems Developer
Technical Support Specialist
Business Application Developer
Also Read: Career in Information Security
As already mentioned above that MIS is one of the most promising career fields, it also comes with a pretty good salary as MIS freshers enjoy some of the highest packages along with high placement rates in this field.
Is MIS Degree for You?
Nature of Management PPT
We hope that we were able to explain the scope of MIS and the nature of management to you in its best capacity. Wondering of pursuing a career in MIS. Connect with our Leverage Edu experts to get complete guidance in getting admission in your dream university. Sign up for a free session with us now!